[In my Investor Profile Series, I use a question & answer format to share the stories of actual real estate investors at different stages of their investing careers. Be sure to comment below if you enjoyed it or if you have questions for the investor.]
Today's investor profile is from a fellow blogger named Gwen from fierymillennials.com.  At 26 years-old, she's right in the middle of the millennial generation, and she's relatively new to real estate investing.  So, for millennials or others just getting started with investing, I think you'll relate to her story (and enjoy her blog).
Gwen recently purchased her first real estate investment – a triplex house hack where she lives in one unit and rents out the others.  She'll share details of the deal in the interview below. Gwen is also just a fun, energetic, and sincere person (the kind I hope my daughters will grow up to be someday!) who I think you'll enjoy getting to know.
Now let me turn it over to Gwen!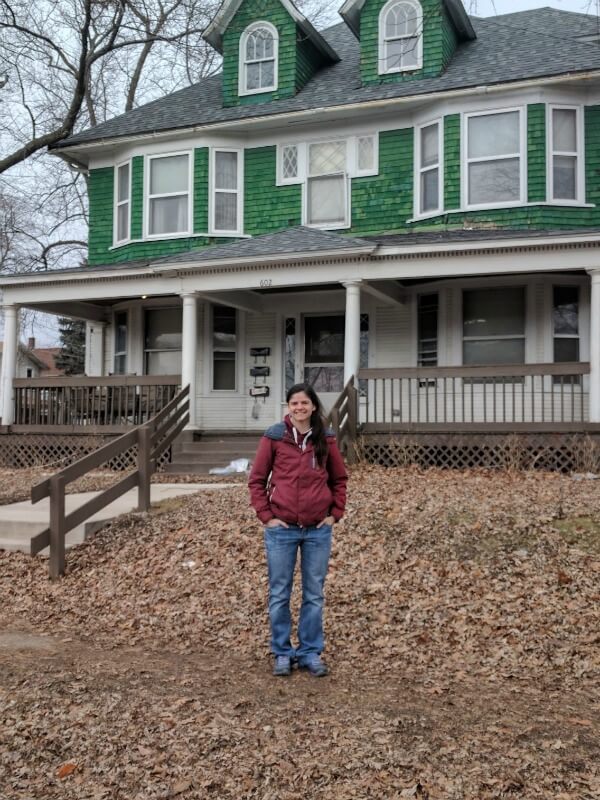 Personal
Name: Gwen
Age: 26
Your home location: Midwest
Career/Source of regular income: IT
What hobbies do you enjoy? What do you do for fun?
Tons of hobbies! I love to play various sports and yard games (softball, soccer, disc golf, bags, bocce ball, croquet) and have a lot of hobbies as well. I create stained glass pieces, quilts, knitted items like scarves and hats, and fun counted cross stitch items. I'm currently working on a home sweet home piece that's based off Pallet Town from Pokemon Red/Blue/Yellow…. Because I also like to play video games on all platforms.
A fun/interesting/little-known fact about you?
I was a Girl Scout from 2nd grade to my senior year of high school and got my Gold Award (the equivalent of the Boy Scout Eagle Award).
Financial Independence/Retirement Plans
What does financial independence mean to you?
To me, financial independence is freedom. I want the freedom to pick whatever job I want, independent of location, benefits offered or pay.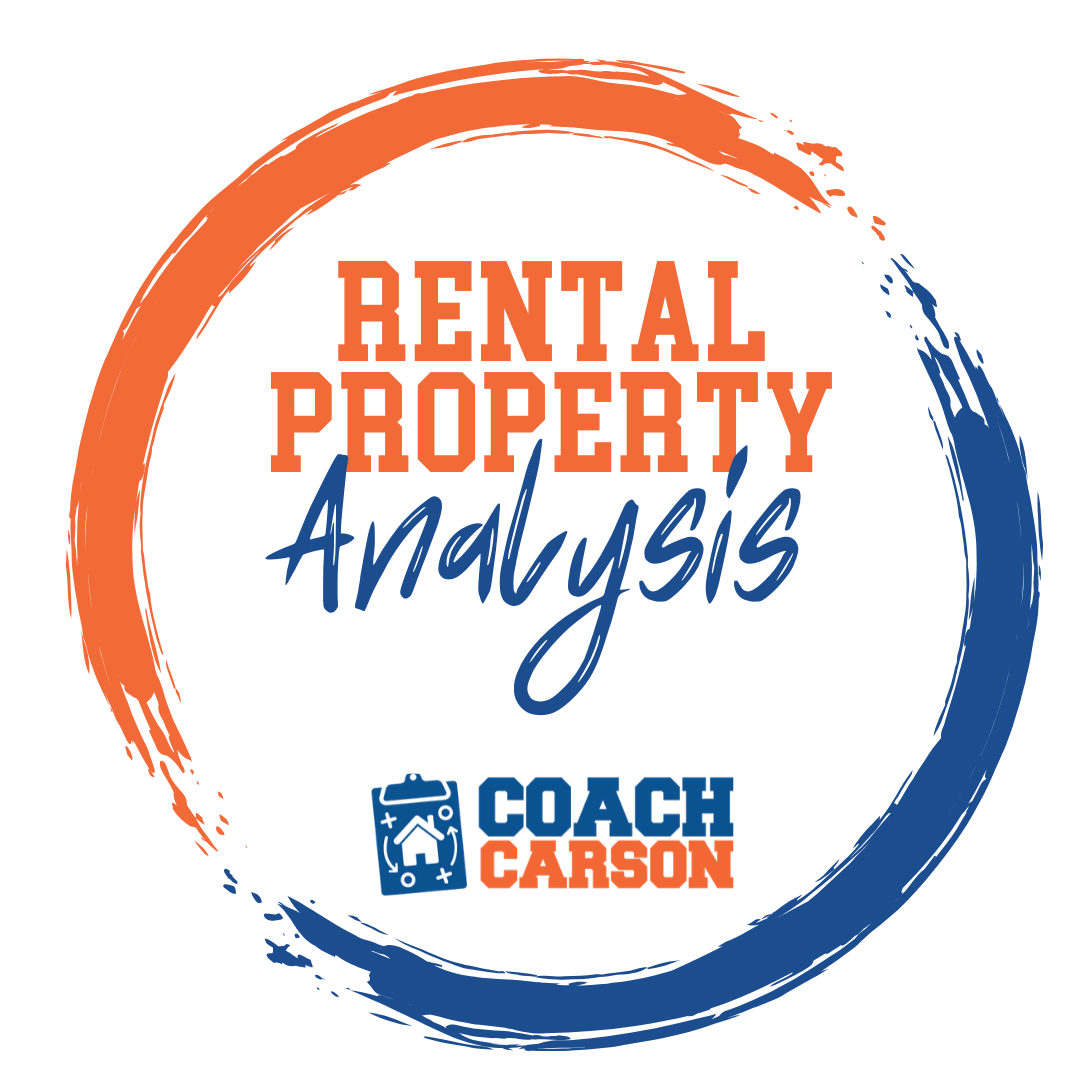 A course by Coach Carson that teaches you how to run the numbers so that you can confidently analyze and buy profitable rental properties. It also includes Coach's rental analysis spreadsheet.
Get the Course
Do you have plans for financial independence (FI) or retirement? Or have you already reached financial independence?
I do have plans for FI. I plan on being FI by 35 at the very latest. My goal is to amass just over $500k. I'm a quarter of the way there after just 3 years of saving!
Why do you want to achieve retirement/financial independence? What kind of activities and projects will you spend more time on? What projects, causes, hobbies, or other activities mean the most to you?
Since I was so heavily involved in Girl Scouts growing up, I would like the opportunity to pay that forward and mentor the next generation of girls. Without that organization, I would be a completely different person (and not for the better). Most of that impact came from summer camp, so I would love to be a counselor or lifeguard at a camp. However, the pay is truly terrible. We're talking $1400-$2000 for an entire summer's worth of work. That's unsustainable if you're not already financially independent.
I also love to ski and think getting paid to ski by working for a resort for a few winters sounds like a fun time!
And then of course, I would also like to do some longer term slow travel to various parts of the world. Right now I'm limited to 13 days of vacation which is NOT enough time to see everything I want.
Lastly, I have a ridiculously adorable niece and nephew who love getting to spend some time with "Auntie Wen". I would absolutely love getting to hang out with them more! The odd weekend here or there just isn't enough. I miss out on a lot of milestones and birthdays right now. Eventually, this aspect of FI could evolve into spending more time with a family of my own, but since I am single this gets relegated to the hazy "someday" of the future.
If you had to start over and wanted to become financially independent, what's the most important thing you would focus on?
Avoiding debt. I graduated from college debt-free and that has given me a HUGE leg up over my peers. Everything I earn goes straight to the bank of me instead of being given to Fannie Mae or Navient. I would also look into different paths of life. Everyone around me insisted college was THE BEST ROUTE and I believed it….. Where now I'm more open-minded and think there are alternative paths that work just as well.
Investment Portfolio
Do you invest in real estate? If so, why do you like it?
I just bought my first property a month ago. I like it because it gives me an alternative income stream that isn't tied to my primary career or the whims of the stock market (although it is impacted by a variety of other factors).
Can you describe your niche(s) and approach to real estate investing? How has that changed over the years?
When I was younger, I wanted to own a 5,000 sq ft mansion on a golf course. Thankfully I've since outgrown that plan! Now I would like to own 4 or 5 multifamily rental properties. I don't think I need a huge rental empire! One is already a lot of work!
What % of your net worth (roughly) is in real estate?
Roughly speaking, about 5%. It's not much, but again, I'm just starting out.
What other types of assets do you invest in? Why? How do they fit with/complement real estate investments?
I subscribe to the JL Collins' method of investing: total stock market index funds. I have a variety of pre and post tax accounts that I invest in. I'm young, so I've got a lot of risk tolerance which is why my allocation is set so aggressively.
[Chad: I am also a fan of JL Collins' style of simple, passive, index-fund investing. To learn more, you can read his excellent stock series or his equally excellent book The Simple Path to Wealth.]
Real Estate Deal
What's your best or most memorable real estate deal? Why?
Since I've only done the one deal so far, I'll talk about that! I bought a 1910 Neo-Georgian Revival style house that had been converted into a triplex. I consider this the best deal I've made because, well…. It's the only one I've done!
How did you find the deal? Why did the owner sell?
I found the deal through the alert system my realtor set up. It was the second house we looked at and the competition was fierce. I put in my bid 4 hours later as did 2 other people. My offer was accepted as the previous owner liked that I was a young woman getting into real estate on my own. She sold the property because she'd eeked out every bit of profit she could from it before she had to start putting in some serious money. Might seem like a bit of a cynical point of view, but the repair estimates I'm getting for some of the work are worse than they should be because of her neglect.
What were the basic numbers like purchase price, remodel costs, rent, resale price (if applicable)
I bought the property for $85,000 – minus a credit for $2500 towards new gutters – and put down 10%. I'll probably end up putting roughly $20k into the property all told. That includes work on the exterior, HVAC, bathroom renovation, and some general repairs inside.
I get $1100 in rent a month right now while also living there for free. When I move out and make everything look awesome, I anticipate I'll be able to get $1500 a month in rent.
How did you finance the deal?
I used a VA loan from Chase for financing. Using a VA loan required a bit more paperwork but it was worth it to avoid PMI.
What has been the overall effect of this deal on your life? Lessons learned?
So far I'm learning a lot about myself, other people, how houses really work, how to deal with contractors and more! I'd say the biggest lesson learned so far is always get more than one quote. The first contractor wanted to charge me $17k when others submitted bids for $6k! Also, have way more cash on hand than you think you'll need. Better to have too much than too little.
Personal Growth/Development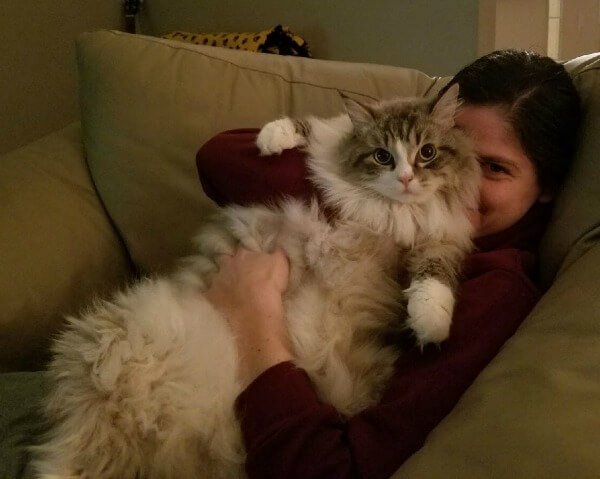 Do you have any tools that help you manage your life, like a physical planner or digital software?
I use Mint, my Google Spreadsheet, OnTrajectory, and an old fashioned paper calendar to keep my life in order.
What does a typical morning routine look like for you?
Wake up, hit snooze 4 times, check through notifications that came in overnight, pet the cat, use the restroom while petting the cat, get dressed, feed the cat, make myself lunch, pet the cat goodbye and then drive to work.
What's your #1 habit to stay personally productive and fully engaged in life?
Do it now. Don't procrastinate. Very rarely does anything good come from putting things off.
Who have been your most important heroes, mentors, and/or teachers?
As previously mentioned, I had a lot of strong female mentors through Girl Scouts. I also had some amazing teachers, managers, and youth group leaders who helped shape who I am today.
What are your favorite books or authors? Can be categories in business, investing, or life/philosophy (other than a sacred book)?
Anything by Tamora Pierce or JK Rowling! I'm big into fiction (although of course, I read personal finance books too!).
What advice do you have for a young person just considering their future career and life as an adult?
Don't do what you love. Get a job that pays well, and do what you love on the side. If you do what you love, you'll grow to hate it. Also, try to avoid debt as much as possible.
What legacy do you want to leave personally and in your career?
I want to know I made a difference in someone's life. I want to help people live better, happier, more fulfilled lives. It would be fantastic if that were through the blog but there are other ways to make a difference as well.
Final Advice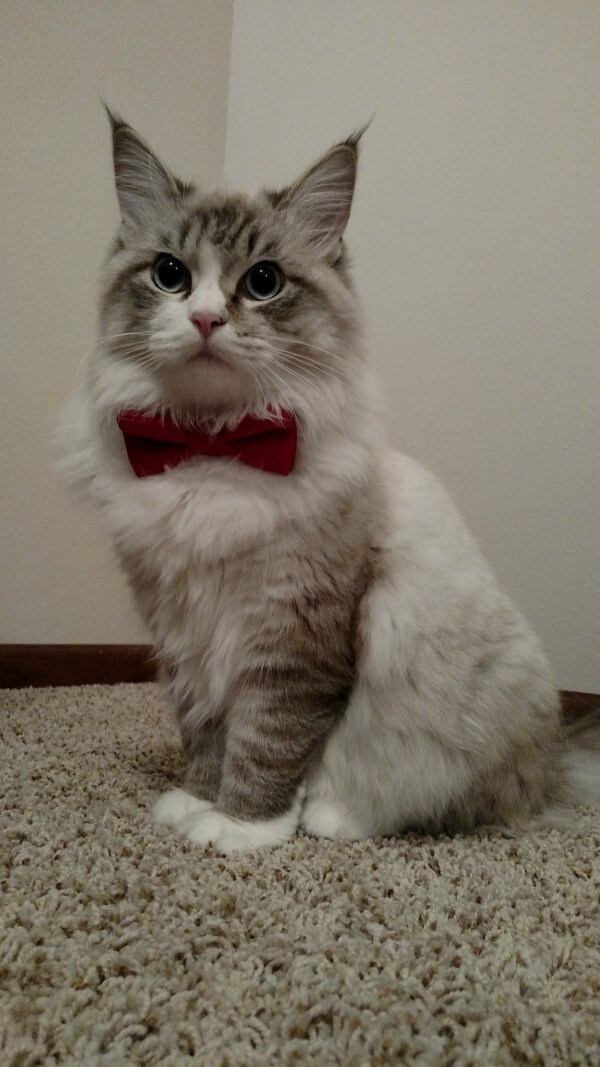 Any tips for others looking to invest in real estate and achieve financial independence?
Do not discount the 1% rule. You'll need every bit of cushion possible. Wait for the best possible deal – don't just take the first one that pops up.
Any big mistakes you've made that others should avoid?
KNOW THE NEIGHBORHOOD. This first property I bought is in a….. Rougher neighborhood. It's not bad, but it definitely isn't great either. Go to the property at all hours of the day, and if you can manage it, swing through a potential neighborhood in different seasons before you buy. Winter behavior is far different from summer behavior.
[Chad – Thank you, Gwen, for letting me interview you and pick your brain! If you want to learn more about Gwen or follow her on the web, her blog is at fierymillennials.com.]
Please leave your questions or comments below. We'd both love to hear from you.
Get My Free Real Estate Investing Toolkit!
Enter your email address and click "Get Toolkit"