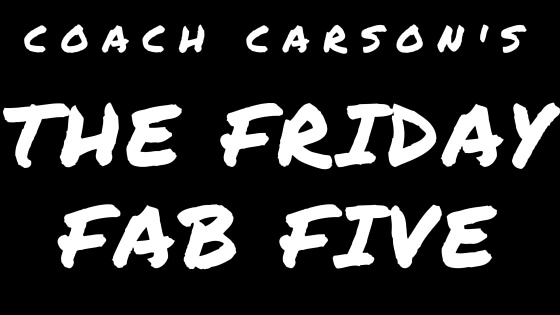 The Friday Fab Five is a series where I share five articles, books, or resources that recommend. There are many wonderful resources about real estate, personal finance, entrepreneurship, and life out there, so I've narrowed them to some of my favorites that I think you´ll enjoy. 
Here are this week's Friday Fab Five. Enjoy!
1. Want to Quit Your Job & Invest in Real Estate Full Time?
Two years ago I wrote two marathon articles on my BiggerPockets.com blog about how to quit your job and invest in real estate.  I created a case study where I showed exactly what I would do, step by step, if I had a job and I wanted to quit after one full year to invest in real estate.
If you're considering the leap or if you're just curious, check out these two articles:
---
2. An Easy $5,400 Tax Deduction You May Be Missing
If you're like me, you log a lot of business miles every year. You drive to rental properties, you drive to meetings, and you drive to appointments with potential home sellers.  But do you track all of these miles so that you can deduct them on your taxes? For years, I had good intentions but I never could stick with manually writing them down.
But in 2016 I installed an app on my smart phone that makes the business mileage deduction as easy as it gets.  The one I use is MileIQ (although there are many out there to do the same thing).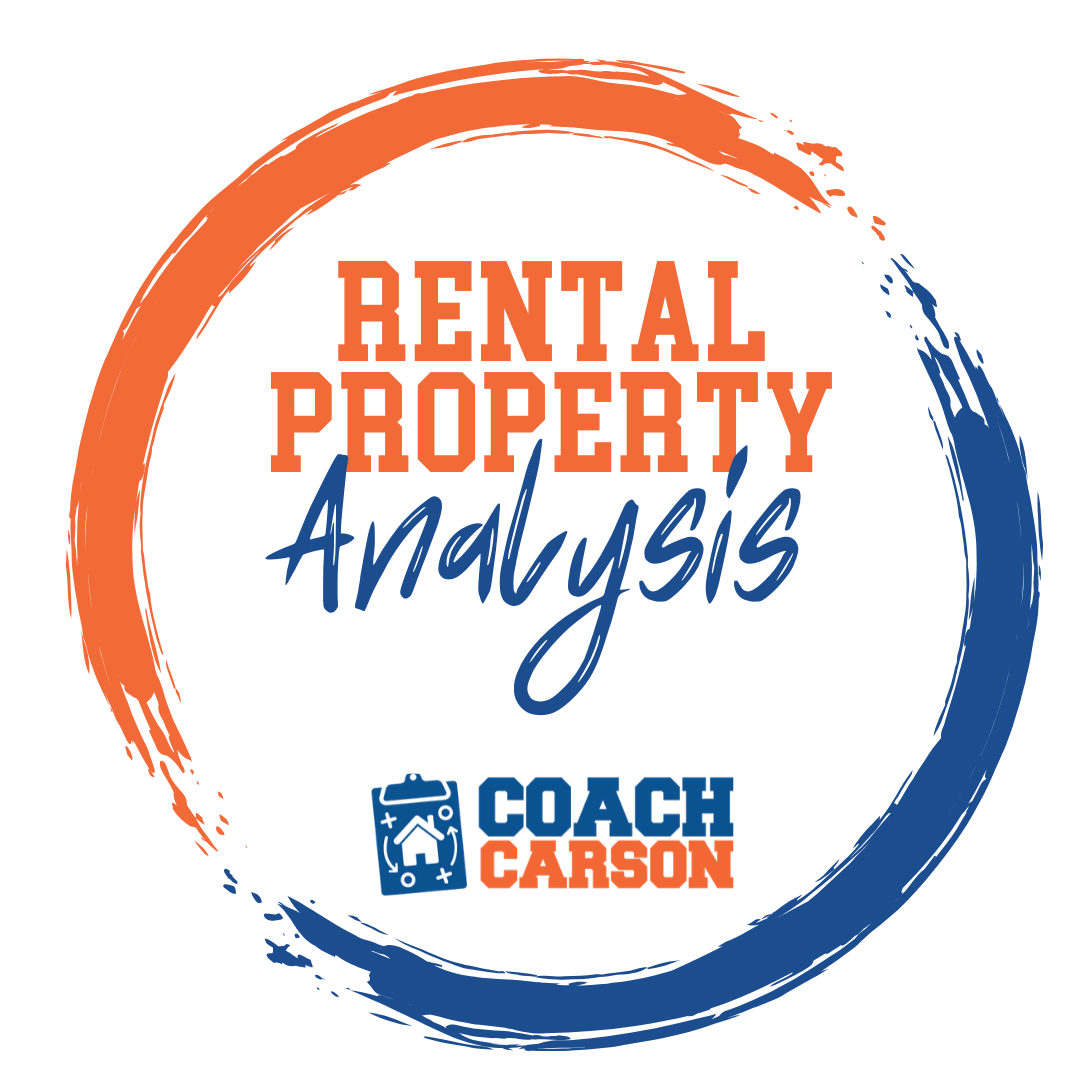 A course by Coach Carson that teaches you how to run the numbers so that you can confidently analyze and buy profitable rental properties. It also includes Coach's rental analysis spreadsheet.
Get the Course
It works like this:
Install the app
The GPS on your phone tells the app when you start driving and when you stop
The app remembers these trips
Once every day or so, it notifies you to label each drive (it takes 2 seconds with the swipe of your finger).
It logs all of these trips and sends you reports that you can use with your tax return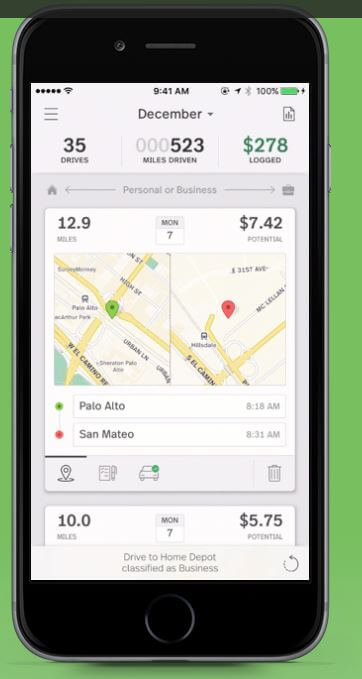 A quick example shows the potential money savings.
Let's say you log 10,000 business miles in one year. I logged 4,443 business miles in 5 months during 2016, so this is definitely possible for active investors. The 2016 IRS standard mileage rate is $.54/mile.
So, 10,000 miles x $.54 = $5,400 in business expense deduction.  If you're in the 25% tax bracket, this saves you $1,350 on your taxes!
The MileIQ app is free to try and costs $60 per year for full use.  It was the easiest return on investment decision I've made lately!
---
3. I'm Teaching a Class called "Quickbooks 101 For Real Estate Investors"
In case you didn't know it, bookkeeping isn't just for "boring" people.  When you learn to master your business accounting, you're basically as cool and powerful as one of my favorite movie characters, Nemo, from the Matrix.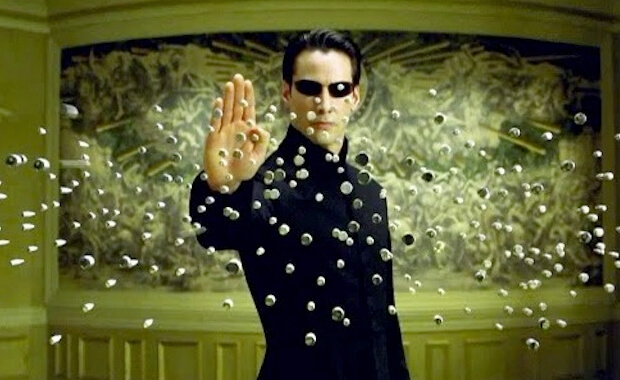 Maybe you won't be able to stop bullets with your hand, but you will be able to make super-human business decisions, find any piece of financial information in seconds, and stop IRS agents in their tracks with your amazing books .
Plus, you'll get to see your entire business in numbers, like this: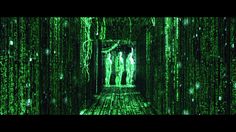 I tell you all of this because on Saturday morning August 6th in Greenville, SC I'll be teaching a class on "Quickbooks 101 For Real Estate Investors."  We already have 35+ registered through the local REIA group in Greenville.
If you're close to the Upstate of South Carolina, I'd love for you to join us.  You can find more details about the class and register by clicking here.
If you're not near the Upstate of South Carolina but you're interested in the topic, I'm considering putting the same content into a future online class. Please let me know if you'd like an online class about this topic by contacting me.
---
4. What's More Important – Spending Less or Earning More
Spend less or earn more to reach financial independence. It's one of those nerdy debates in circles of real estate investors and other entrepreneurs seeking financial independence.
Some people say it's much more important to get a hold on your spending.  After all, the rules of 752 and 173 clearly show the enormous costs of extra expenditures today on your future net worth.
But isn't it also true that your income is the engine that takes you towards financial independence? Sometimes it's more difficult to save one extra dollar than earn two dollars.
So, who is right?
As you guessed. Probably both.  But I loved an article by fellow blogger and real estate investor Paula Pant that explained this very important financial principle in very simple terms.
Check it out. I think you'll enjoy it like I did.
---
5. We Bought Our Plane Tickets to … Ecuador
I give updates every once in a while about my family's plans to live in South America for 1 year in 2017. We're going to rent an apartment, enroll our little girls in local elementary school so they can learn Spanish, and have a big adventure together.
Until recently, we had planned on being in Argentina.  But one thing led to another, and we decided that Ecuador was a better fit in terms of costs and several other criteria.
We'll likely be in the city of Cuenca, which is a former Spanish colonial city with cobblestone streets, old buildings, and beautiful rivers through town. The weather also stays between 50-70 degrees year round, which is a big plus.  And it's close to fun side trips to the Amazonian rain forest, Incan ruins, and the Galapagos Islands.
Here are a few pictures of Cuenca to give you a taste of what drew our interest: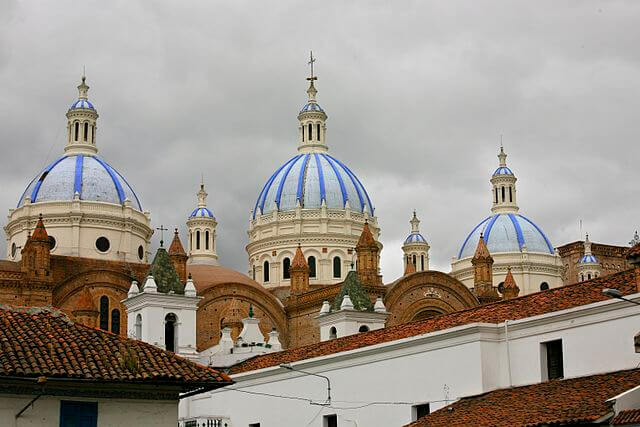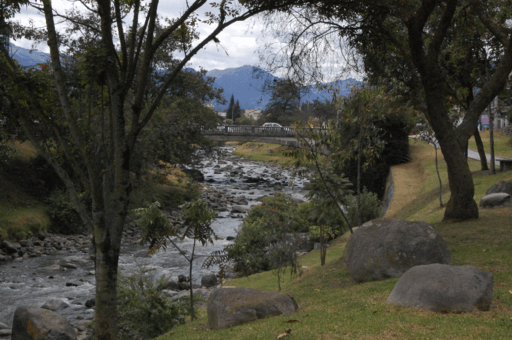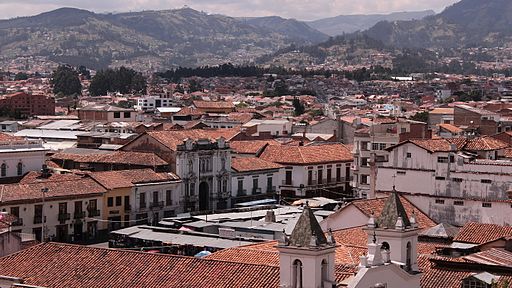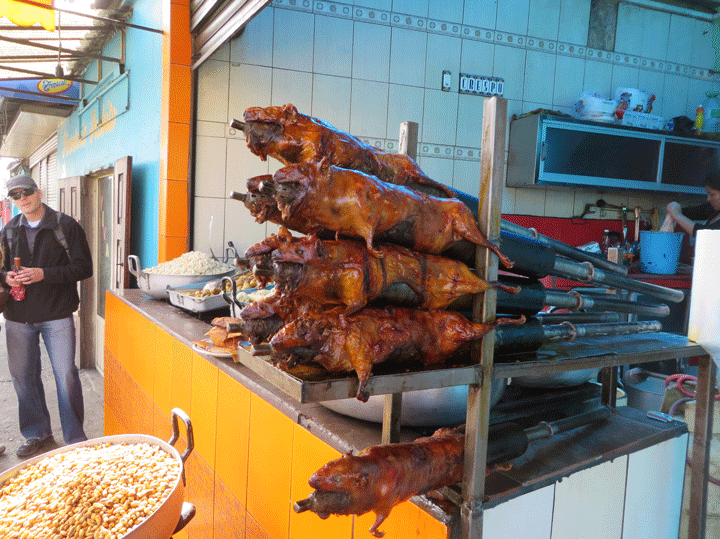 Local delicacy … fried Guinnea Pig anyone?
I'll share more details as we get closer to the trip. And I'll probably keep a separate travel blog next year for any of you interested in following along.
For now, we'll be preparing and getting excited.:)
---
That's all for this edition of the Friday Fab Five! I hope you enjoyed it.
If you know someone else who could benefit from my weekly articles, it would be an honor if you'd ask them to sign up at coachcarson.com/newsletter.
I'd love your feedback. Please comment below to let me know what you like (or don't like) and any suggestions for improvement or future resources to include.
Enthusiastically your Coach,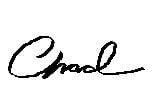 ---
Photo Attribution
Cathedral Domes in Cuenca: By Alex Proimos – originally posted to Flickr as Catedral de la Inmaculada Concepcion, Cuenca, Ecuador, CC BY 2.0, https://commons.wikimedia.org/w/index.php?curid=11865287
River Tomebamba next to city center: By H.Morisse (Own work) [CC BY-SA 3.0], via Wikimedia Commons
Cuenca and surrounding hills: By Natalia Cartolini (Own work) [CC BY-SA 4.0], via Wikimedia Commons
Dena Haines – gringosabroad.com
Get My Free Real Estate Investing Toolkit!
Enter your email address and click "Get Toolkit"