The Friday Fab Five is a series where I share five recommended articles, books, or resources.  I read & study A LOT about real estate, personal finance, entrepreneurship, and life. The Friday Fab Five are some of my favorites that I think are worth your time. 
Here is this week's Friday Fab Five. Enjoy!
1. Your Money Or Your Life – Podcast with Vicki Robin & the Mad Fientist
One of my favorite financial books is Your Money or Your Life. The core messages of the book influenced my philosophy on money more than any other. That's why I'm so excited to share a recent podcast interview with the co-author, Vicki Robin, and my blogging friend Brandon (aka the Mad Fientist).
My favorite messages from the book and this interview were these:
Money is life energy. It's not something abstract. It represents your life because your sweat, energy, and time must be invested to earn it and keep it.
Because money is life energy, paying attention to money is like a meditation. It tells you about how you actually prioritize your life (so that you can change if needed).
Spend your life energy wisely. Don't waste it on stuff that's not really important. Live your values.
You can read my entire book review of Your Money or Your Life if you'd like more of my thoughts.
But here is the interview with the co-author, Vicki Robin. She's 72 years young and full of energy. I love the long-term perspective she gives to the idea of financial independence. She and her late partner (and coauthor) Joe Dominguez lived the philosophy taught in the book and did not just talk about it.
---
2. House Hacking & More – My Interview on the Choose FI Podcast
I was recently interviewed by Brad Barrett and Jonathan Mendonsa on their awesome new podcast called ChooseFI.  I knew I would like this podcast when I saw one of my favorite poems by Robert Frost on the top of their website:
Two roads diverged in a wood, and I –
I took the one less traveled by,
And that has made all the difference.
The podcast is all about the nuts and bolts of how to achieve financial independence. Their podcast and blog cover strategies like spending less on food, crushing your debt, tax efficiency, and of course real estate investing.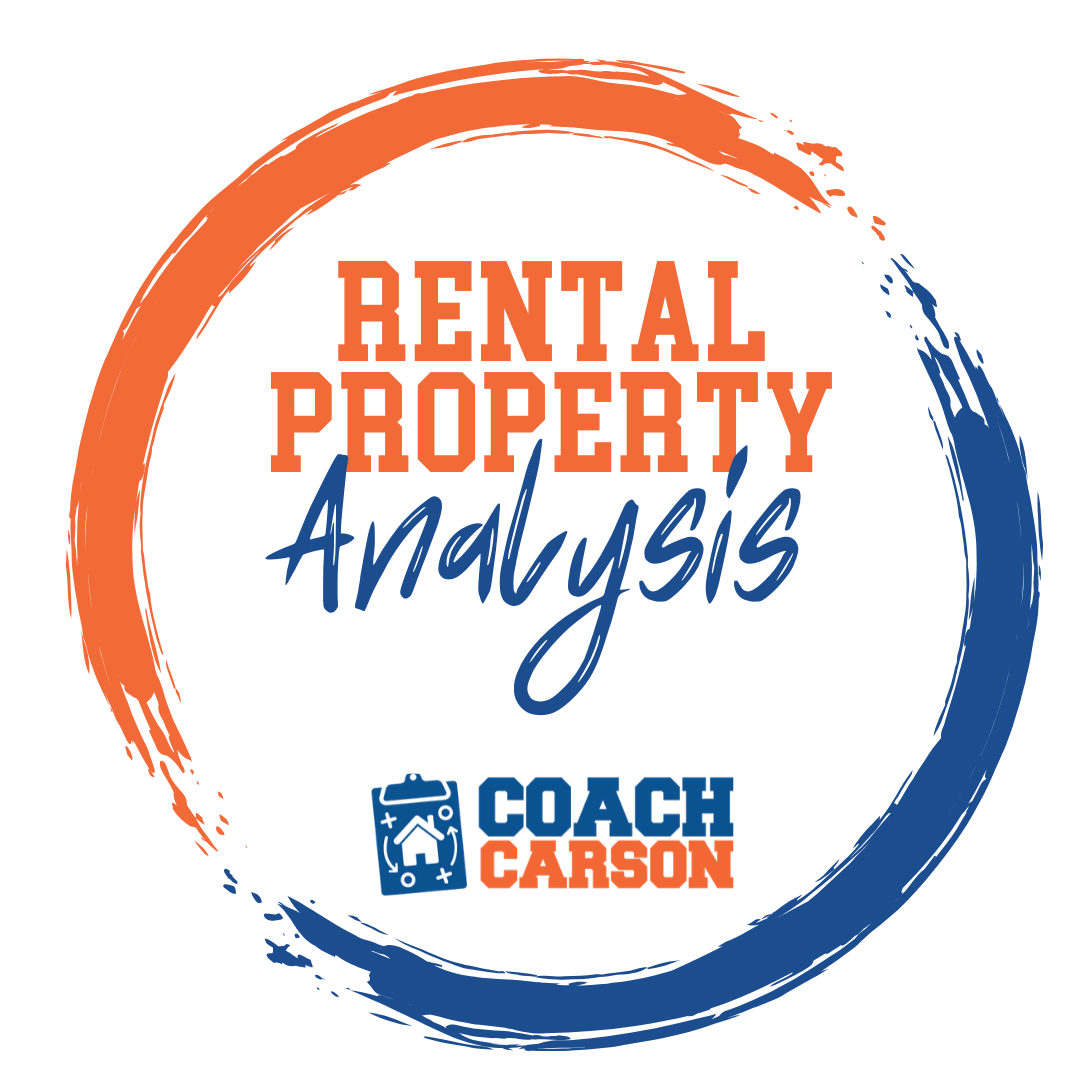 A course by Coach Carson that teaches you how to run the numbers so that you can confidently analyze and buy profitable rental properties. It also includes Coach's rental analysis spreadsheet.
Get the Course
They asked me to come on the show to tell my story and to discuss house hacking – one of my favorite strategies for real estate investing. We also jumped into practical ideas to find good deals and how to analyze a potential deal.
Please have a listen and subscribe if you're interested. It's one of the few podcasts I now listen to regularly.
---
3. The 7 Habits of Highly Effective Home Buyers
I've recently increased my presence on Pinterest (here's my Pinterest home page if you want to follow me).  This led me to stumble upon a real estate agent in Massachusetts named Bill Gassett. Bill also runs a great Pinterest real estate group board that I now contribute to.
While checking out Bill's site, I noticed an article called "The 7 Habits of Highly Effective Home Buyers." If you know me, you know how much I like the book by Stephen Covey, The 7 Habits of Highly Effective People. So, this article jumped out at me. I thought Bill did a nice job of translating the principles in the book to the perspective of those who buy real estate (me and many of you).
Here is the article:
---
4. Q&A With Warren Buffett
I am a Warren Buffet fan. I love his advice on a wide variety of topics, and as I a result I read his annual letter to stockholders and books about him (see my book summary of The Warren Buffett Way).
My real estate investing friend in Greenville, SC, Susanne Lueck, recommended a Buffett website I'd never heard of. It's a collection of many questions with Buffett's answers.
If you like Buffett, I'll warn you that you could get lost on the site. It's like a rabbit hole of fun information!
Enjoy:
---
5. Audit the Household Utility Bills With Your Kids
I think a lot about parenting and how I will attempt to pass on important lessons and values to my two kids (both under 6 years old). So, I was intrigued by an article I read by family finance expert Bill Dwight at familyfinancefavs.com.
I met Bill at a financial bloggers conference, and he impressed me because of his intelligence and his concern for teaching kids about money. His website and his products are all about educating kids early and often how to think about and use money wisely.
This particular article is about educating your kids about home utilities. Have you ever asked your kids to turn off the running water? It's wasteful, right? But does that idea really connect with them? Probably not.  So, Bill shares an interesting way to turn a practical subject – the heating, electricity, and water in your house – into an educational experience about money and life.
Here's the article:
---
That's all for this edition of the Friday Fab Five! I hope you enjoyed it.
If you know someone else who could benefit from my weekly articles, it would be an honor if you'd ask them to sign up at coachcarson.com/newsletter.
I'd love your feedback. Please comment below to let me know what you think.
Get My Free Real Estate Investing Toolkit!
Enter your email address and click "Get Toolkit"