In my Investor Profile Series, I use a question & answer format to share the stories of actual real estate investors at different stages of their investing careers.
Today's investor profile is about a woman named Liz Schaper who recently retired at 44 years-old. She uses crowdfunding real estate loans and other investments to fund her living expenses.  Her days are now spent walking her daughter to school, doing yoga, cooking healthy meals, and exploring new life possibilities. 
I had the privilege of getting to know Liz and talking in-depth with her at a recent conference called the Chautauqua in Ecuador. You're in for a treat! 
Now here's Liz … 
Personal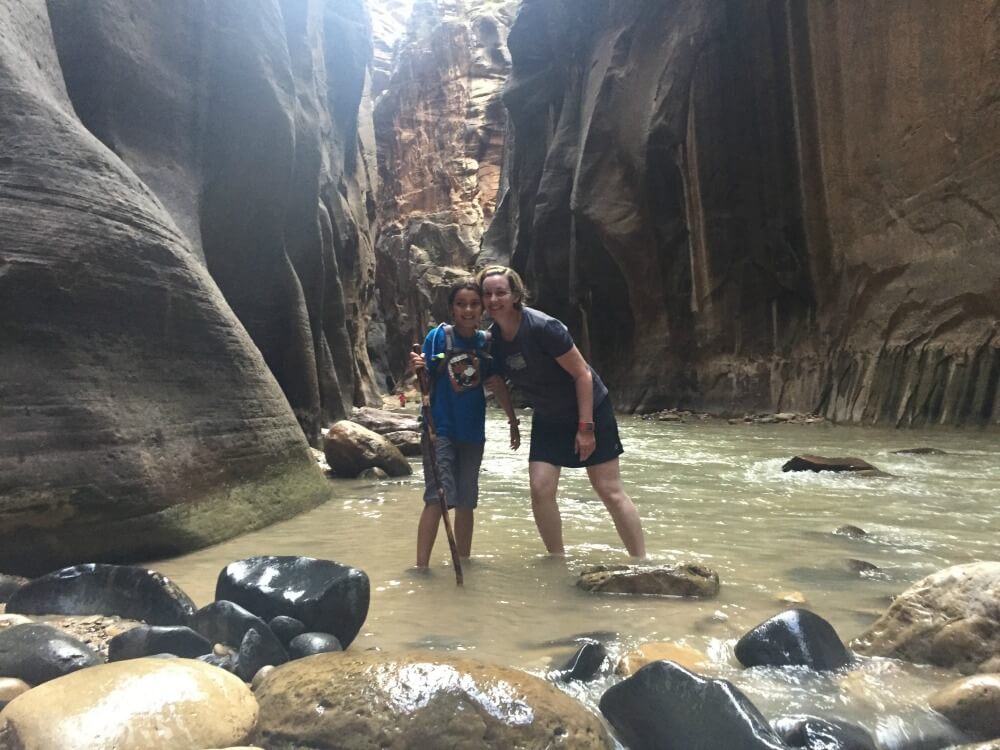 Name: Liz Schaper
Age? 44
Your home location?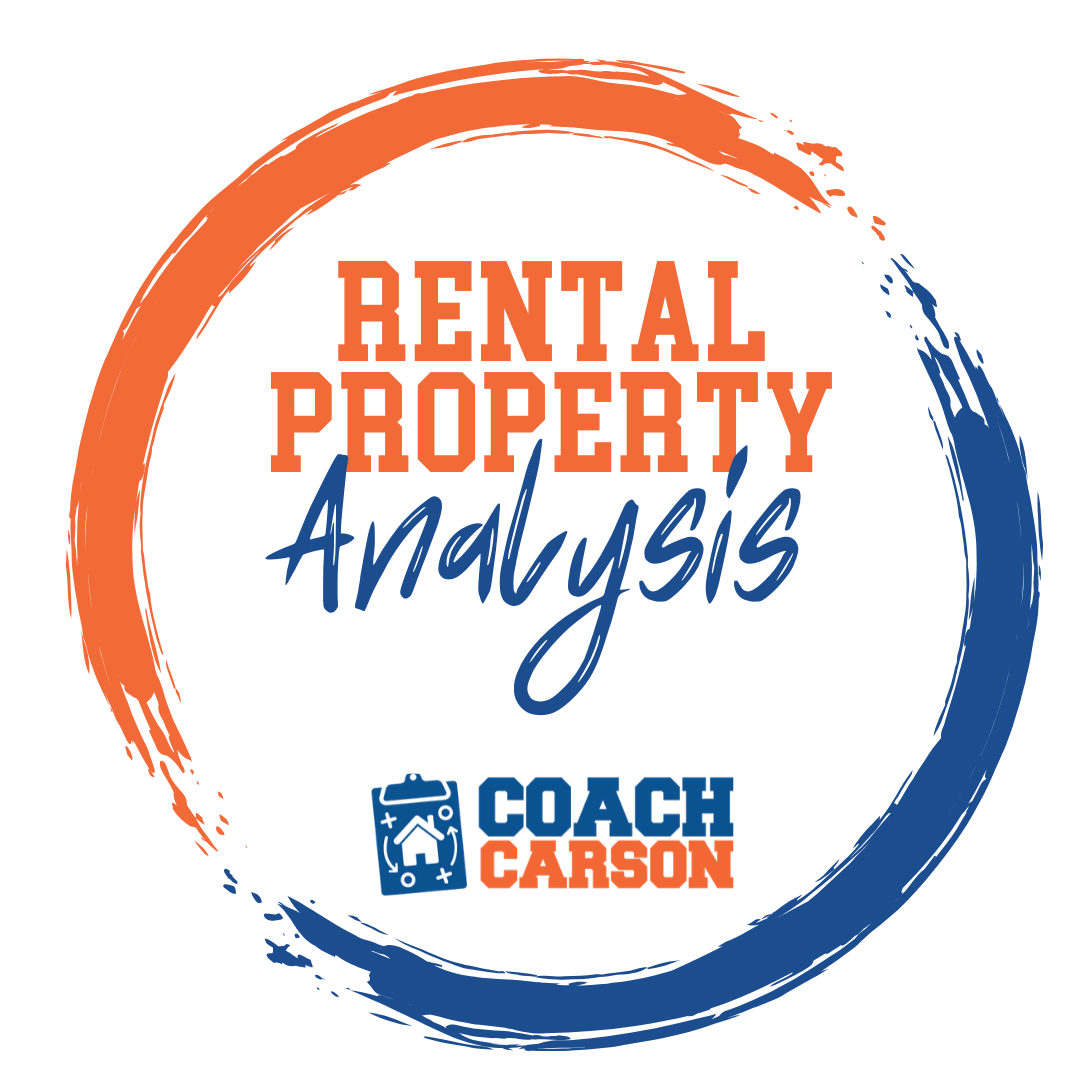 A course by Coach Carson that teaches you how to run the numbers so that you can confidently analyze and buy profitable rental properties. It also includes Coach's rental analysis spreadsheet.
Get the Course
San Diego, California
Career/Source of regular income? 
I'm financially independent now. But during the final 7½ years of my 23-year working career, I was a commercial real estate lender for a privately held bank.
What hobbies do you enjoy? What do you do for fun?
My hobbies usually involve moving in some way.  For example, I've experimented with surfing, marathons, triathlons, 5Ks, half marathons, cross-fit, indoor soccer, outdoor soccer, and hiking.
Currently, I focus the most on yoga and snowboarding.  I just started a 30-day yoga challenge. I'm excited to see what happens over the next month mentally and physically.  Snowboarding is obviously a seasonal dependent activity. So, I always look forward to winter!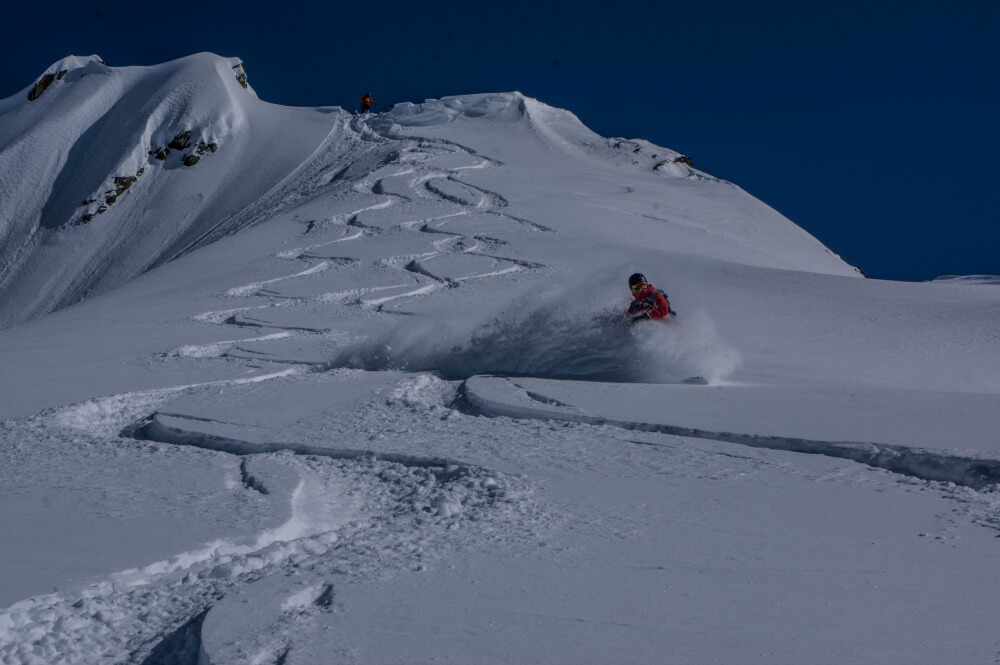 A fun/interesting/little-known fact about you?
I coached college soccer for my first 3 years after graduating from college.  It was a fun, challenging, and interesting experience. I like to think the coaching experience gave me a lot of intangible and extra-valuable skills over the course of my "traditional" career.
Financial Independence/Retirement Plans
Do you have plans for financial independence (FI) or early retirement? Or have you already reached financial independence?
I reached FI about 18 months ago but wanted to finish out my career on my own terms and with a management succession plan in place.
What does financial independence mean to you?
Financial independence means a lot of things to me and honestly, I'm just beginning to wrap my head around what an enormous privilege it is to have achieved FI. My life is changing on a lot of different levels but, I'll try to boil it down to what it means to me right now.
FI means that I get to live my life more intentionally and at a much slower pace where I feel more present in what I'm doing and less task oriented.  I'm focused on the here and now and enjoying not rushing and feeling like I have my foot on the proverbial gas pedal at all times.
I hike to school with my 4th-grade daughter and hike back to school to pick her up on the weekdays.
I'm starting to work through a backlogged list of house projects plus some other ongoing life projects but don't have timelines linked to them.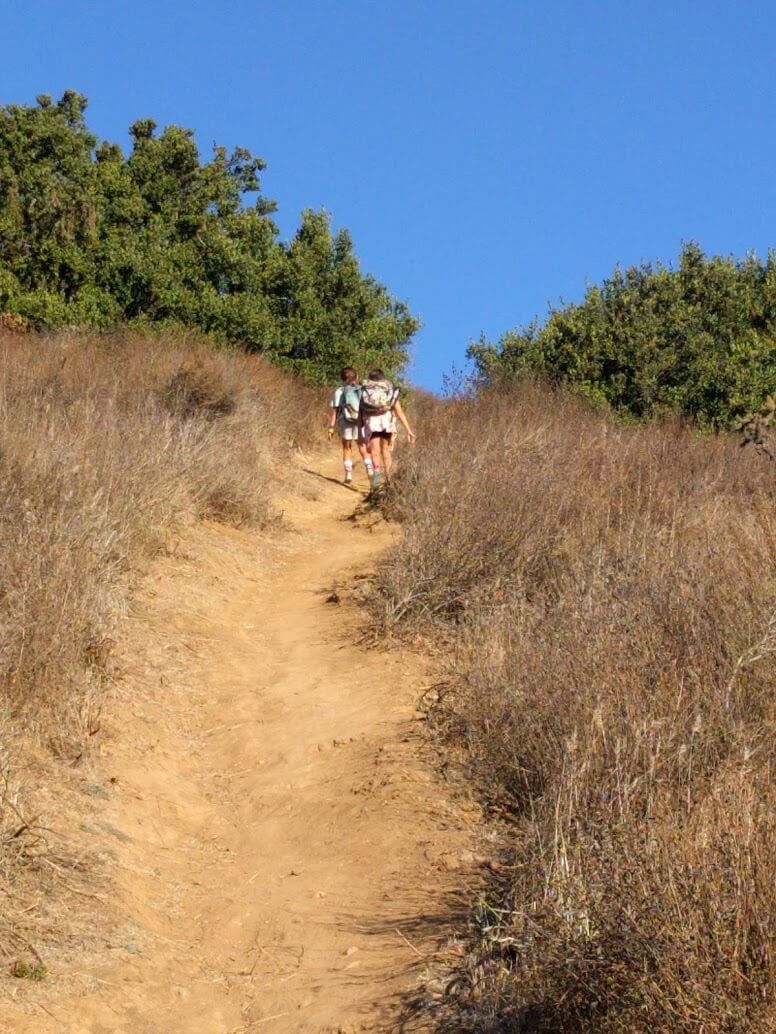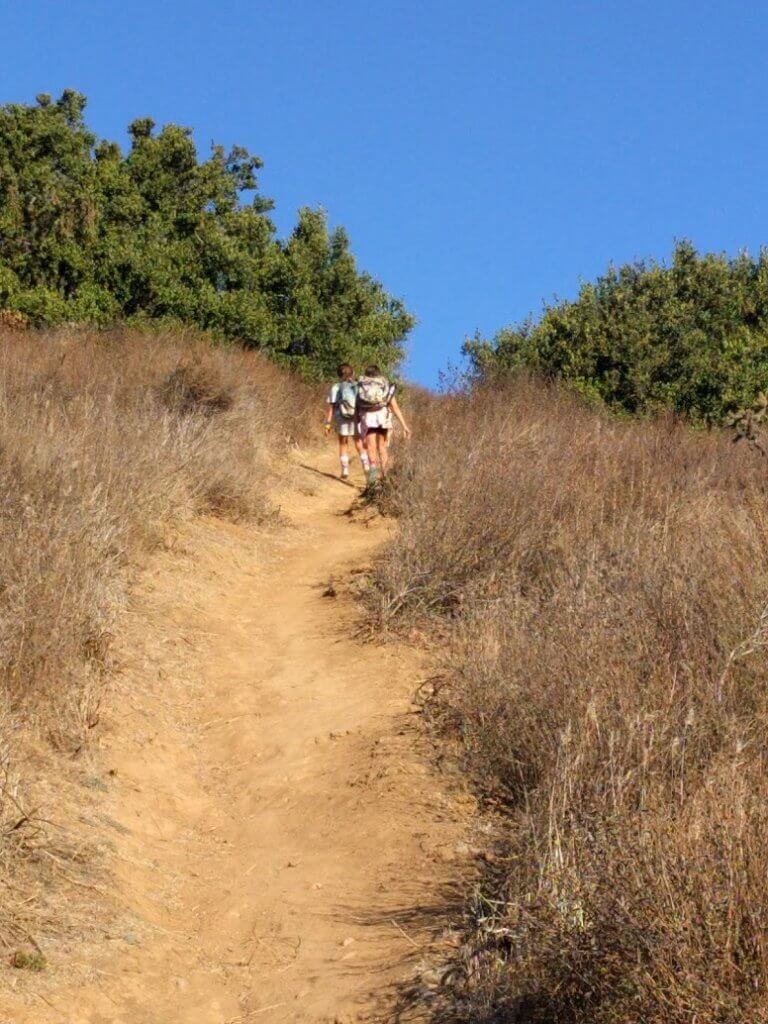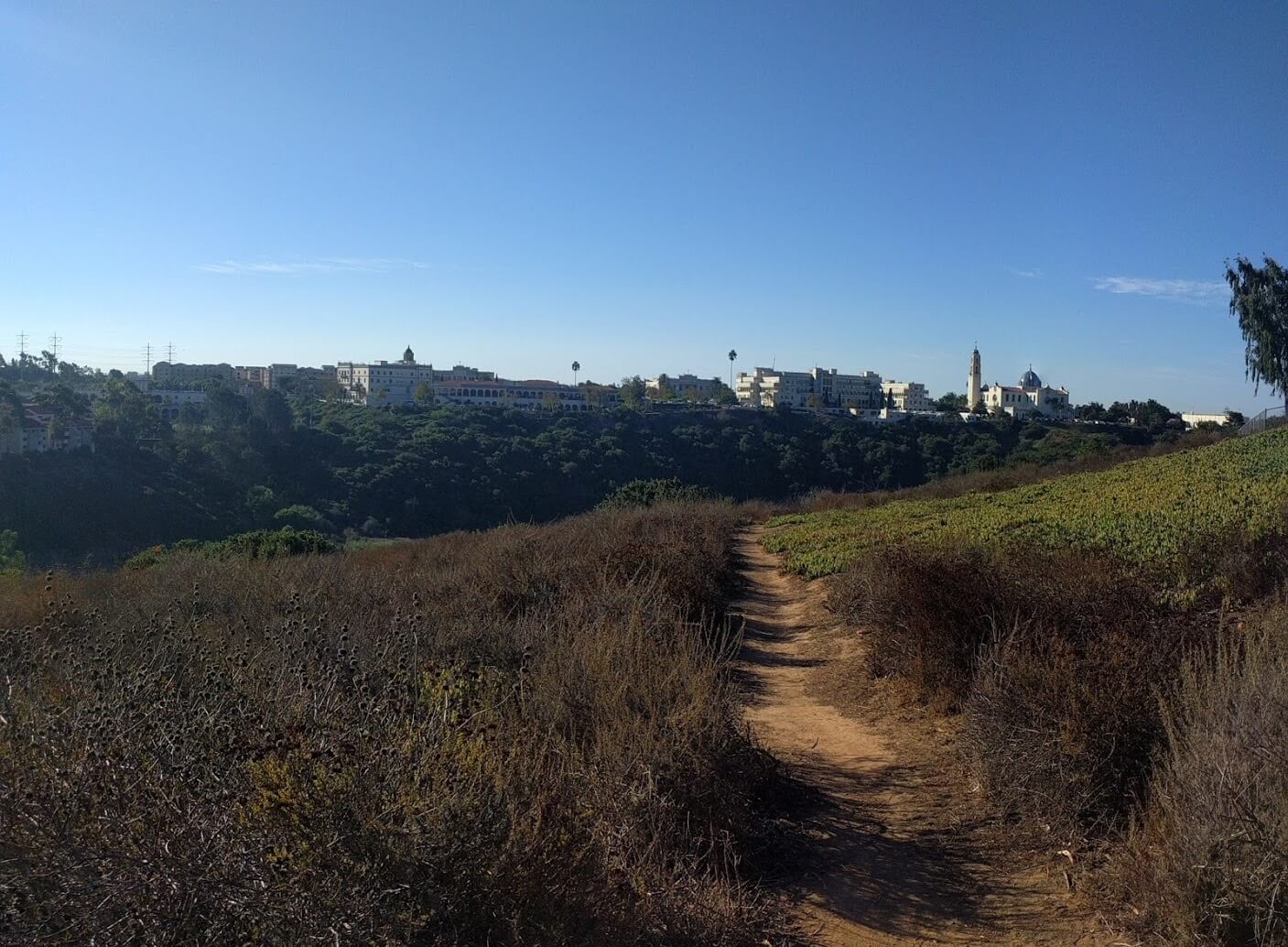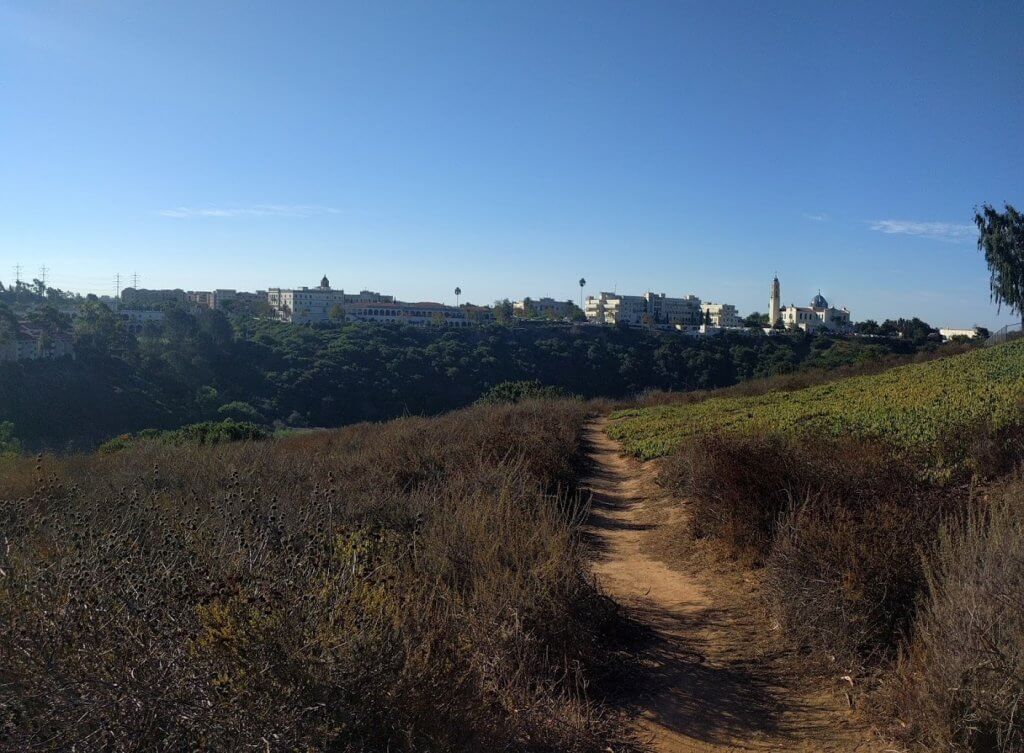 How does FI contribute to the improvement of your physical health?
With more free time now, I'm focusing more on my health. Besides yoga, I'm doing lots of physical activity and dabbling in meditation.
I'm cooking healthy, well-balanced meals that focus on nourishing my body with real food.  My family has eaten this way for a long time but we are stepping it up to another level now that I have more time.
20 years of sitting on my backside for too many hours a week has done some damage. I'm working on undoing it.  It's kind of a downer to talk about the toll that working traditional careers may have on one's health. Even with a healthy lifestyle and a fair amount of exercise, I experienced a few somewhat serious health issues during the last five years of my career.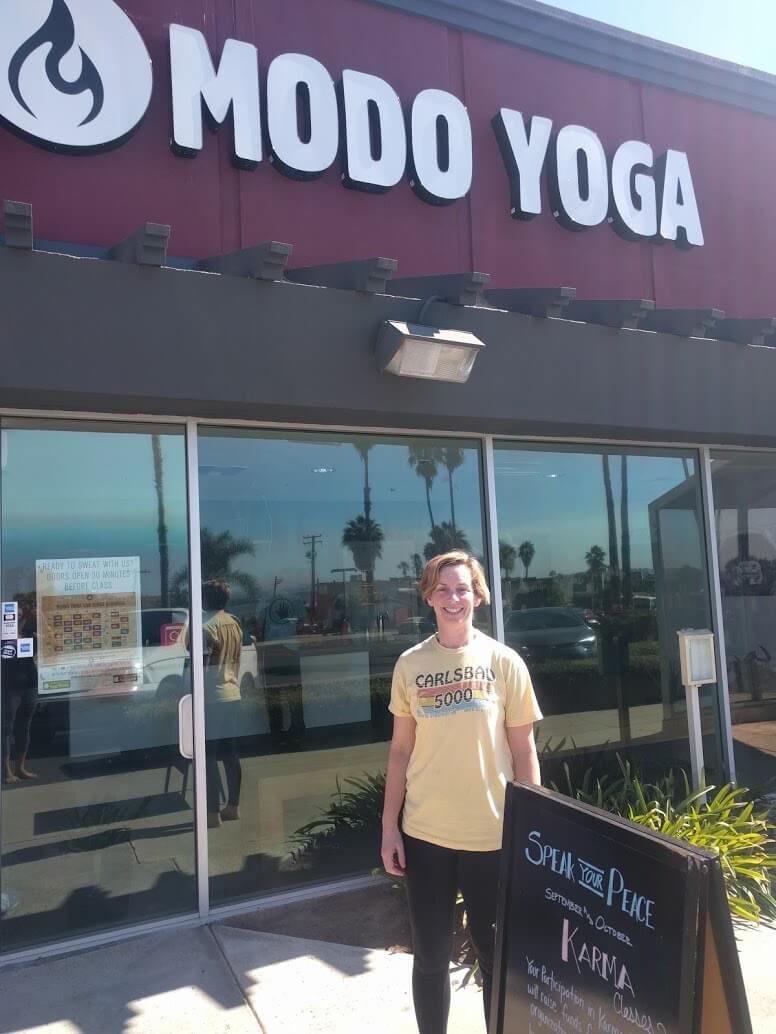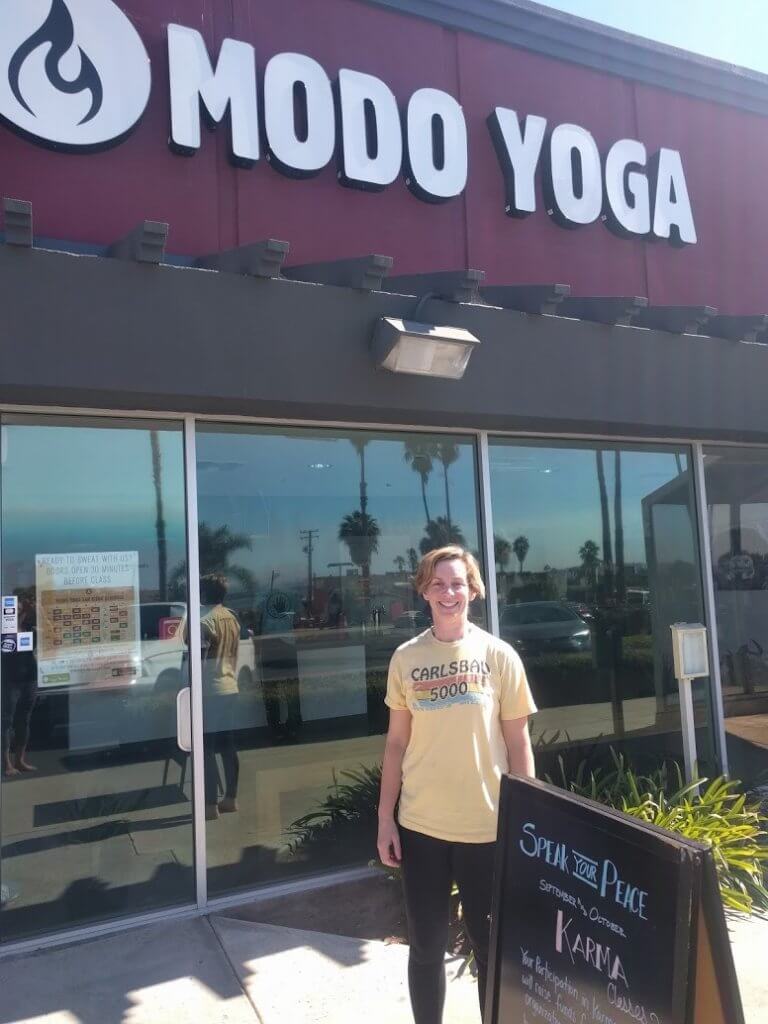 Why did you want to achieve retirement/financial independence? What kind of activities and projects will you spend more time on? What projects, causes, hobbies, or other activities mean the most to you?
Family and Yoga.  I don't want to get too repetitive, but now that I'm retired, I feel so much more present with my family and don't feel as if I need to rush through each moment.
I am no longer attached to my smart phone with the constant brain drain of a high stress (though very entrepreneurial) career.
My family enjoys traveling and I'm sure we will plan a couple of fun trips. But have nothing imminent other than enjoying all the amazing things that America's Finest City (San Diego!) has to offer.  I live where people vacation and this place is epic!
If you had to start over and wanted to become financially independent, what's the most important thing you would focus on?
I would focus more on the mechanics of how to become financially independent.
To steal Jim Collins' term, I was always a "natural saver." But I never spent the time to research a plan to accomplish FI. I invested mostly in mutual funds, but I tended to chase higher returns and not pay attention to expenses.
I hired a financial planner because I wanted to focus on my career and let "the experts" manage my assets.  If I had taken more time to educate myself, do research on financial independence, and think more cleverly, I would have reached FI much sooner.
That being said, I certainly learned from my errors. And those mistakes were great learning experiences.
Is there anything else you would have done differently?
I wish I had purchased a property in a more central location the first time around.  I hate commuting and prefer to live centrally.  Yet, I purchased a townhouse in a suburb.
As a result, for the next 18 months, I had a soul-sucking, 16 mile, 45 minutes-in-each-direction commute to downtown San Diego. As soon as I could, I took a different position and began working from home.
I also bought a fairly new property. I feared that things would break in an older home. And I was afraid of the cost of those repairs or the testing of my lack of handy skills.
Hindsight is always 20-20, but I wish I had put aside my fears and purchased a house, duplex/triplex, or condo in one of 3 centrally located areas of San Diego that fit my particular lifestyle.
If I had purchased the house, likely I would still live in it. And if I had purchased a condo, it would now be a great rental property.
And for the price of the townhouse in the suburb, I could have gotten the house I live in now. On top of that, my property taxes would be locked in at a little more than ⅓ of the rate I pay!
Regardless, my purchase ended up working out for me.  I was able to sell my place for a $200,000 gain, which I used as equity in my current home (after staying out of the real estate market for a couple of years).
All that being said, maybe I wouldn't have felt so compelled to seek out a business development/work from home position had I not felt crushed by that commute!  Once I started the business development role, my career started to blossom.  So, I have no complaints.
As a side note, I did take on a roommate the first 4 ½ years I owned by townhome to help replenish the savings I had used to purchase that property at a much quicker rate.
Investment Portfolio
Do you invest in real estate? If so, why do you like it?
Ha!  That is a loaded question for me.  I failed as a real estate investor, but I like it as an asset class. So, instead of owning and managing my own properties, I invest in real estate through loans by using the real estate crowdfunding lending platform called Peer Street.
Can you describe your approach to real estate investing? 
Since I spent 20 years as a banker and mostly focused on commercial real estate, I wanted some alternative investments to balance out my stock-heavy portfolio.  So, I spent the last 4 working years building up my portfolio in alternative investments.
I have one private equity investment in real estate. The entity makes secured hard money loans.
Another chunk of my money is in real estate crowdfunding loans on the platform Peer Street. These seem to be well-diversified.
Peer Street appeals to me for a lot of reasons, but the most important one is the passive income stream.  I don't have to call anybody or do anything, and I receive a very predictable stream of interest income on a monthly basis.
With real estate crowdfunding loans, I never have broken toilets or smashed windows at midnight from a chunk of ice sliding off the roof (true story!). So, I don't feel any of the stress that a real estate investor might feel.
There is a small amount of decision-making on the notes I invest in, but 20 years of lending experience has given me the skills to size deals up pretty quickly.
So far, all the income I've needed to meet my monthly cash flow needs has come from Peer Street interest and my private equity distributions  This means I haven't had to even consider touching any of my other assets to make a living.
Of course, we need an economic downturn to stress test my alternative investment choice. So, make sure to check back in with me later. Only time will tell if my strategy truly provides me the hedge I was seeking by not correlating with the stock market at a 1:1 basis
[Chad: Liz was nice enough to share her approach to real estate crowdfunding with me when we met in person. With her expertise in commercial banking, she seemed to be a perfect fit for this niche. I'm still optimistically cautious about the industry because it's fairly new, but I plan to explore it much more in the near future.]
How did you start? How did you get the money? Did you have any help?
I had interest in real estate backed lending, but I had wasn't comfortable with $50,000 or $100,000 in one property.  Fortunately, I found out about Peer Street and real estate crowdfunding loans in the summer of 2015. I asked a real estate broker neighbor/friend if he knew of any outfits where the principals were trustworthy. He told me about his old friend from high school who was helping the startup Peer Street.
What were the biggest obstacles you faced at the start? How did you overcome them?
You have to be a self-reported accredited investor when you get into an alternative like Peer Street.  That wasn't an obstacle for me, but it may be an obstacle for other investors.
What % of your net worth (roughly) is in real estate?
I don't count my home equity in my net worth so my private equity/Peer Street investment represents 30% of my total working assets.
What other types of assets do you invest in? Why? How do they fit with/complement real estate investments?
The rest of my assets are 80/20 in Vanguard equity and bond funds (sometimes actual funds, sometimes ETFs), both domestic and international in all of my accounts including retirement.  Who knows what the future holds, but based on finance theory and historical data, this *might* be a good plan.
So for now, I keep my investments simple and passive.  I might explore some real estate transactions down the road, but since I don't need the money and I'm happy with how my strategy is working, I don't have anything pending.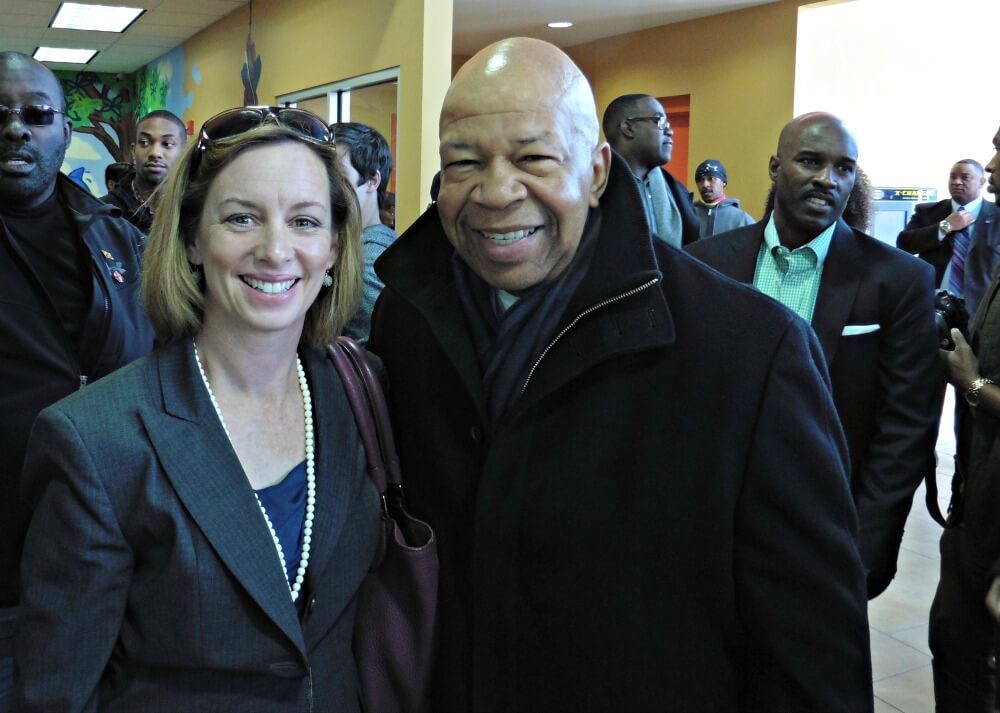 Real Estate Deal
Can you tell us about a real estate deal you've had in the past – good or bad?
Until last fall, I owned a 2 bedroom/2 bath, split level, vacation rental condo in a mountain town.  I bought it without thinking through the numbers completely. I also did not have a plan in place, and I thought it sounded "like fun" to have a place we could stay in when we went snowboarding.
Though I financed commercial real estate for a living and understand all the important metrics, I totally ignored the math.  I made a decision based on emotions and hopes instead of solid numbers.  I didn't think about it like a business.
After 11 years of ownership, I finally sold the property. I estimate I lost approximately $250,000 including my capital loss when I sold. And that number doesn't include the opportunity cost of simply plowing the monthly costs of ownership into an index fund.
Remember that $200,000 tax-free gain I was bragging about previously?  Just like playing blackjack in Vegas, I gave back all my "house money" and then some!  On the positive side, my almost 10-year-old is a great skier since owning the condo made it easier to commit to going to the mountains on a very regular basis.
Personal Growth/Development
Do you have any tools that help you manage your life, like a physical planner or digital software?
My husband is a nurse and doesn't have a set schedule. And we seem to have a lot of activities (probably too many, but we are working on that). So, we have a shared Google Calendar that keeps us all on track.
During the last two years I worked, I found that using Google Voice freed up a lot of time for me. By reading the transcripts of voicemails, I significantly reduced the number of phone calls I needed to return.  I wish I had utilized it sooner, but it wasn't until I was managing my team and doing my other job that I did things uber-efficiently.  I always prided myself on returning every phone call. But I realized it wasn't feasible or necessary to do that as my business matured and some calls weren't worth returning.
My work style in my career was very old school. I took notes on yellow pads (just 8 ½" by 11", not legal sized).  I would finish one, and then start another.  It was a running to-do list, notes, phone call log, mileage tracker all in one.
At the end of each week, I made sure all the new phone numbers and email made it to my contact management database.  I dated each page so it was easy to track information down when I needed it.  The simple act of writing all these things down tended to organize my day and my thoughts and I never found I needed more than that.
[Chad: I'm with you on being old school with my planning, Liz! My weekly list of 10 (or more often now 5) is written in my small, 3-ring planner.]
What does a typical morning routine look like for you?
My morning routine these days is so different than it used to be!  I get up later since I have "me time" in the middle of the day. So, I find I don't need to start my day with much quiet time.
Also, I'm just getting used to my new FI life and finding a rhythm that works for me. So, I'm sure this will change.
Here is my current morning routine.
6:30-7:00 am – wake up, do a few stretches, maybe foam roll any tight muscles, look at my still old school to do list (I usually jot down what I want to do at night) and a quick glance at the family google calendar to make sure I don't forget anything important for the day.
7:00-7:30 – make lunch and breakfast for my daughter
7:30 – get the little one up, hang out with her while she has breakfast, and do things around the house.
*I'm currently experimenting with time-restricted eating. I try not to have coffee or food until 9:30-10 am.  We like to eat dinner as a family, which is usually later due to my husband's work and my daughter's sports practice schedules.  I might get up earlier if I weren't messing around with my eating schedule currently. As it is, I would tend to get a little moody if I got up at 5:00 am and didn't have coffee until 10 am!
8:30 – depart to hike to school, walk her in, hugs and kisses and then hike back home.  I used to listen to podcasts on the way home, but I'm trying to just enjoy the hike and the scenery.  In fact, I tend to leave my phone home most days now as I do this activity.
9:30 – yoga class or home projects (sometimes I do a noon class)
What's your #1 habit to stay personally productive and fully engaged in life?
PUT DOWN THE SMART-PHONE and pay attention to the amazing life that's right in front of you.
Who have been your most important heroes, mentors, and/or teachers?
As a woman in the banking industry, there were very few female mentors or teachers.  But I worked with a woman named Mary Beatty for a short time, and she made a lasting impact on me (we still keep in touch).
Mary took a couple of mini-retirements during the course of her banking career. She didn't seem to skip a beat.
I admired how Mary conducted herself professionally.  Though she had more experience and knowledge than I did, she never treated me in a condescending way nor did she treat me as a competitor. She didn't have to be "one of the guys" and yet commanded a lot of respect.
I met her now grown children several times and the kids were always so interesting and polite and by proxy, I figured she was a great parent.  She once shared with me that she thought that kids needed you more as a very involved parental figure when they were teenagers. That always stuck with me, and now that I'm FI, I'm so happy to know that I will have a very central role in my soon-to-be tween/teen's life whether she likes it or not.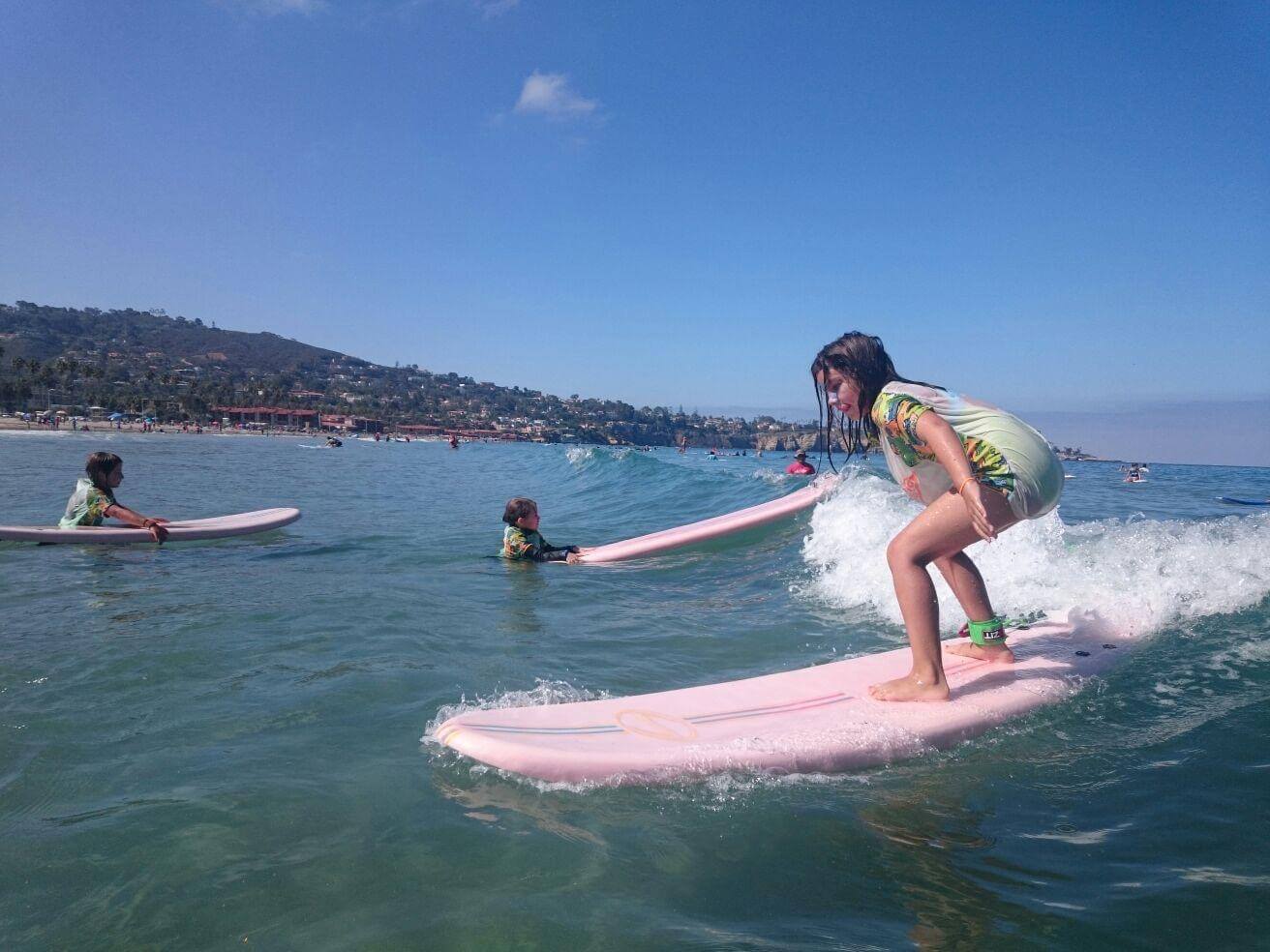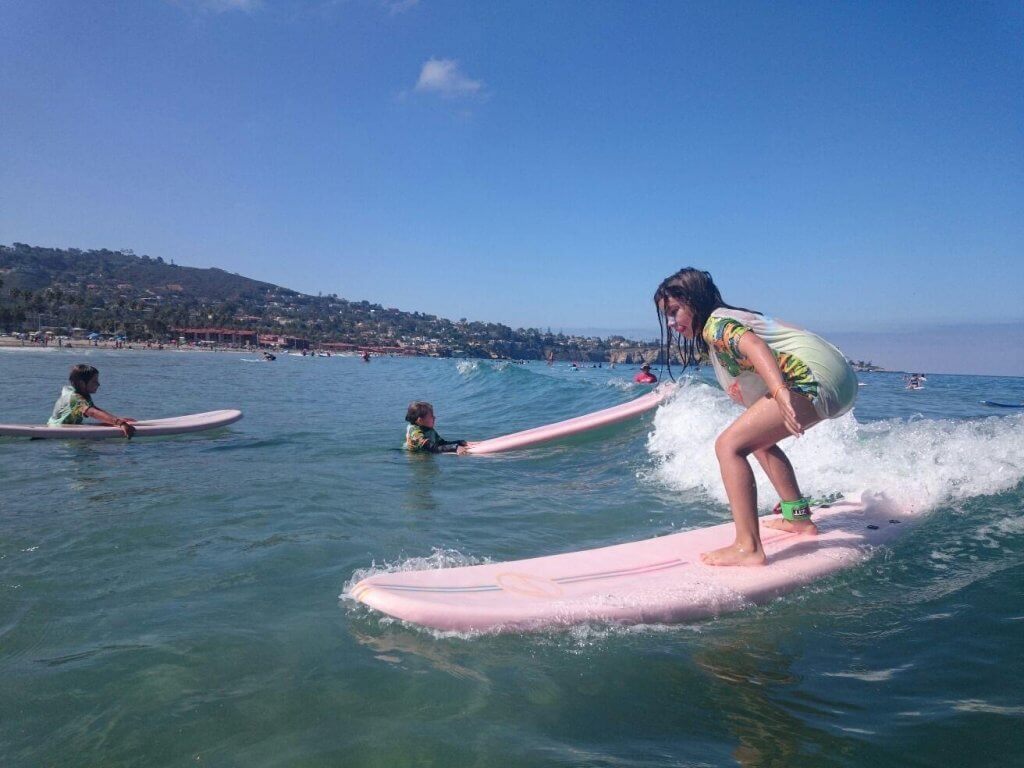 Have any bloggers made an impact on you?
Finding this Financial Independence (FI) community changed the course of my life.  I knew for the sake of my family and my health, I needed to get out of my high-stress job. But before reading online, I thought I still had to work because I would never have enough money to retire.
I so admire the courage of folks like MMM (Mr. Money Mustache), MadFientist, Tanja Hester (aka Ms. ONL), Paula Pant, you, and others who decided to dig into the information, chart and follow a different path at such a young age.  Y'all recognized that there were other ways to live a happy and fulfilling life and were willing to speak and share about it.
Like many people, I stumbled upon the FI community through the MMM blog. Over the course of a couple of months, I made a few tweaks to my financial plan and realized I was nearly FI already.  Less than 2 years later, I pulled the plug on my traditional career.  It feels amazing.
What are your favorite books or authors? Can be categories in business, investing, or life/philosophy (other than a sacred book)?
I read across a wide variety of topics. Here are a few I love:
On another topic, I've read it once but now I'm working through some of the projects in a book called The Urban Homestead:  Your Guide to Self-Sufficient Living in the Heart of the City by Kelly Coyne and Erik Knutzen.  Check it out… it will help you get in touch with your inner dirty hippy.
[Chad: So many good recommendations that I haven't read yet. And I definitely need to get in touch with my inner dirty hippy! Lol]
What legacy do you want to leave personally and in your career?
My career ended exactly the way I wanted to end – I retired at the top of my "game".  I left my company much better off than when I joined. My teammates had good business relationships and wind in their sails. I had excellent relationships based on mutual respect with my support staff (underwriters and loan closers). And I walked away knowing I had done it all while maintaining integrity.
As a parent, I hope my child grows up to be kind-hearted, justice and equality-minded, curious, and a citizen of the world. I also hope she is full of grit and tenacity. I hope she isn't afraid to do the right thing in any situation. And I hope she follows her heart even if it means creating her very own non-traditional path.
Are there any other positive impacts you'd like to make now that you're financially independent?
I'm giving myself the space to figure out what's next, but I want to leave this world a better place than I found it.  It's on my heart to do some sort of financial literacy, empowerment, and training especially focused on marginalized groups of people in my community.  As of now, I'm not quite sure how that will play out.
I'm also exploring some opportunities to get involved with San Diego Bike Coalition.  And I'm already volunteering at my daughter's school.
I intentionally try to recognize other people's humanity on a daily basis. That could mean holding the door for someone, making eye contact, or striking up conversations with random people.  My daily routine involves keeping my head up, paying attention to my surroundings, and being open to whatever may be in front of me.  I don't have ambition to change the world in big ways, but I hope to make positive impacts daily.      
[Chad: This is what I love about the flexibility of financial independence. You can really explore making an impact and doing what matters to you.]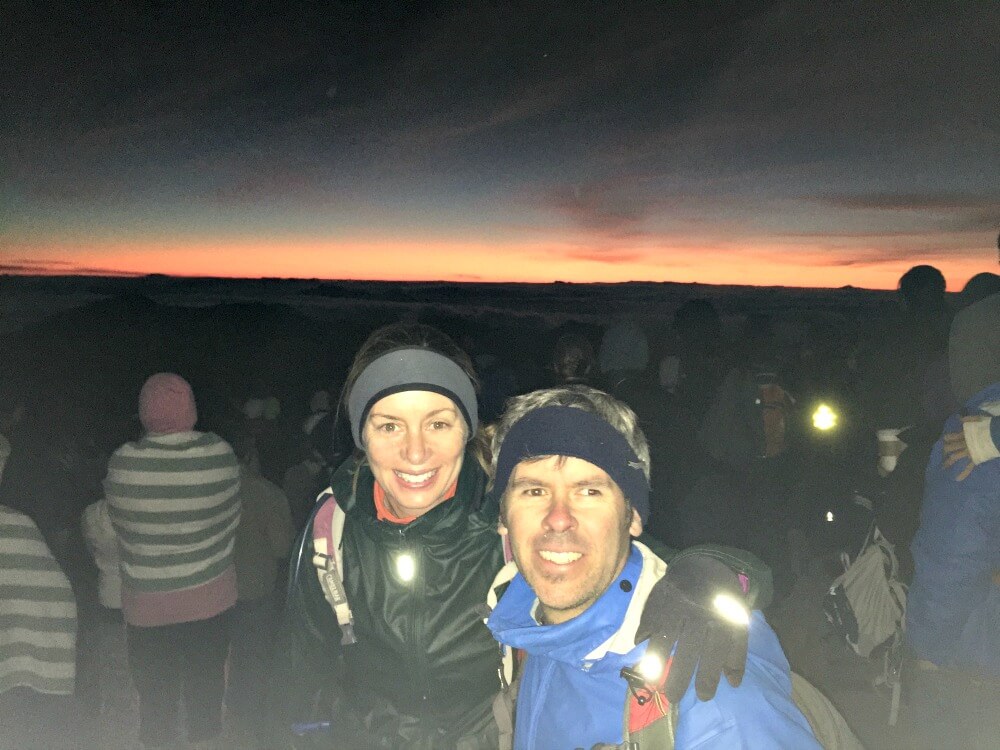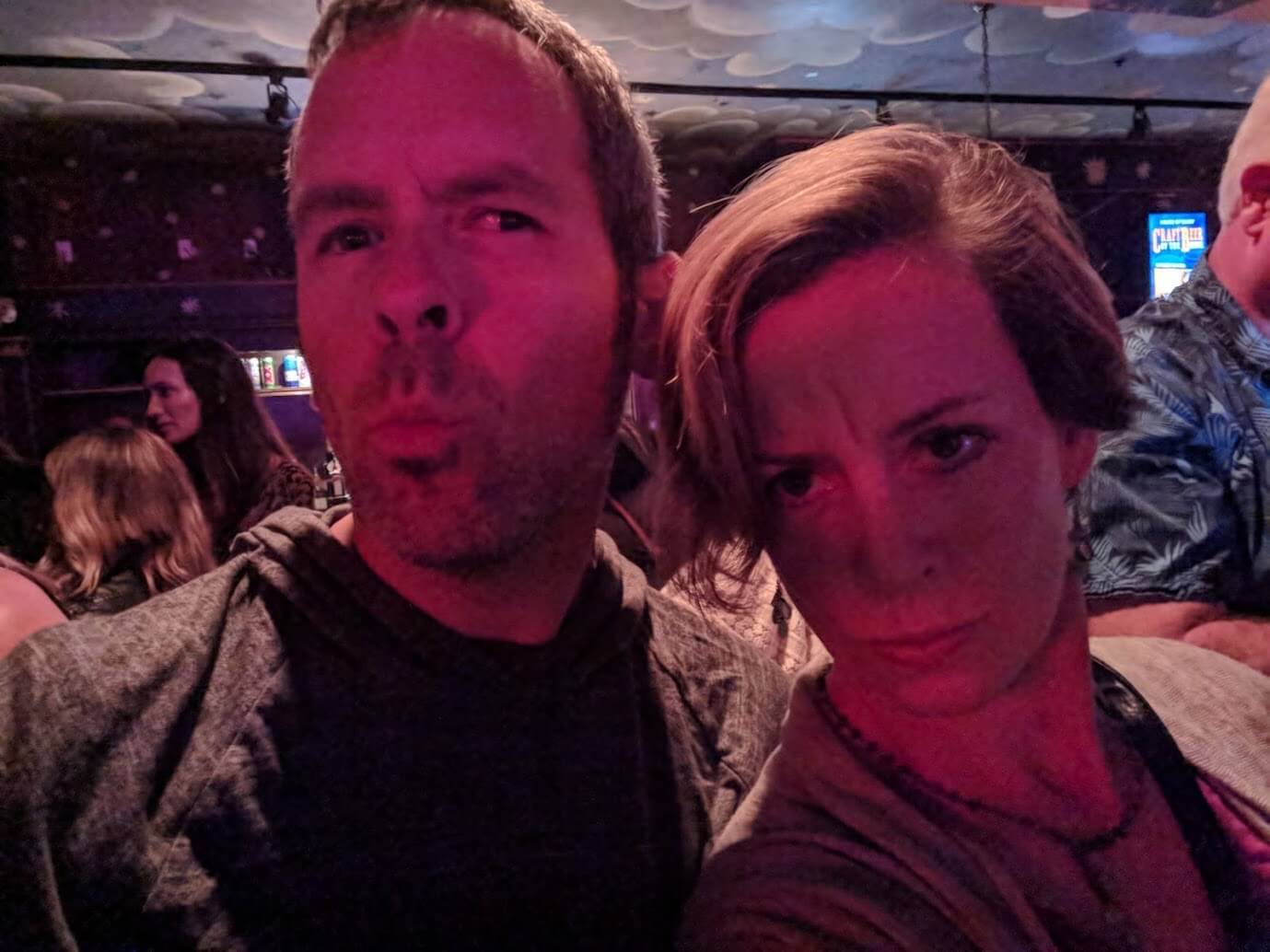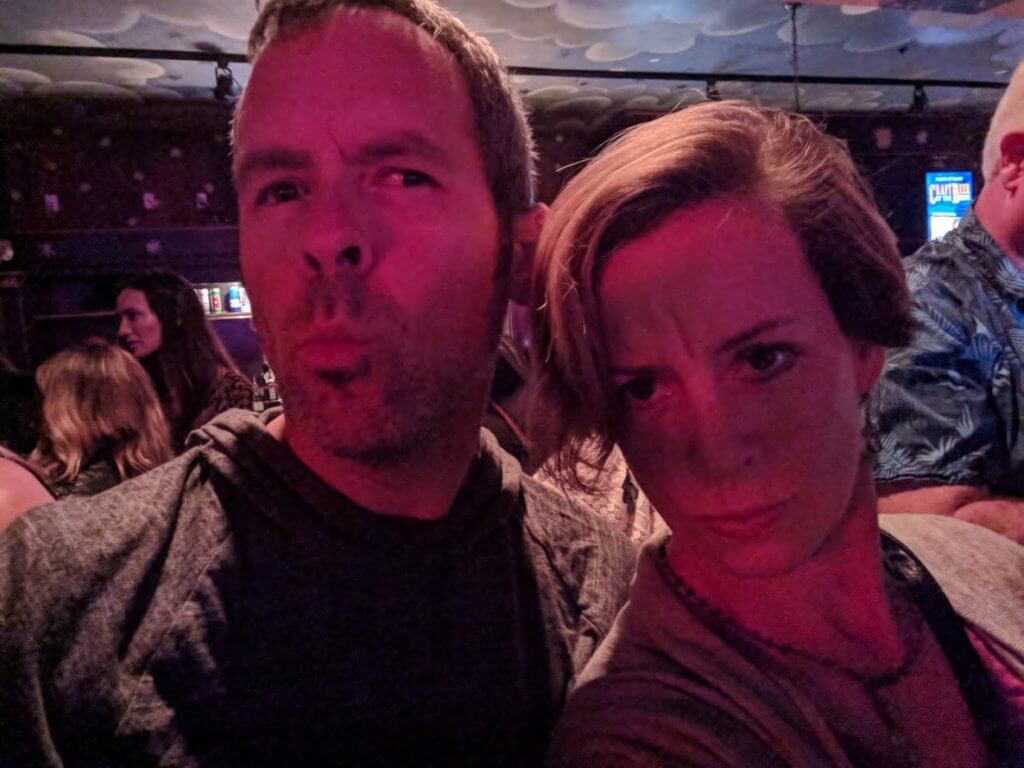 Final Advice For Other Investors
Any big mistakes you've made that others should avoid?
*cough* Avoid overpriced vacation rental properties in ski resort towns.
[Chad: Noted!]
What advice do you have for a young person just considering their future career and life as an adult?
I imagine any young person reading this blog is already exploring a counterculture type of life.  Go for it!  Don't listen to the naysayers.
Educate yourself, seek out others who have pursued financial independence, and ask them questions.  Just knowing this lifestyle is a possibility is an amazing first step.  It took me 42 years to stumble upon it!
Any final tips for others looking to invest in real estate and achieve financial independence?
I don't think I should give too much advice when it comes to investing in real estate. But I do recommend you read coachcarson.com and Paula Pant's affordanything.com for some informative real estate nuggets of wisdom.
If you are an accredited investor looking to diversify into some real estate related investments, check out Peer Street.  If you have any specific questions, I'm happy to answer them in the comments.
[Chad: Thank you, Liz, for your heartfelt and inspiring words of wisdom. I have enjoyed learning about your journey, and I know others will too.]
You can leave questions or comments for Liz below. She'd love to hear from you.
Get My Free Real Estate Investing Toolkit!
Enter your email address and click "Get Toolkit"