[In my Investor Profile Series, I use a question & answer format to share the stories of actual real estate investors at different stages of their investing careers. Be sure to comment below if you enjoyed it or if you have questions for the investor.]
Today's investor profile is from Parker Stiles, a 26-year old investor from Georgia.  As you'll see, Parker and his wife Casey have achieved impressive real estate success in a short amount of time. They are full-time in the business, and they do fix-and-flips, wholesale deals (in another state!), and rental properties.
But most exciting to me, they will be renting their home this winter and spending the entire ski season in Colorado (while still investing in real estate back home)!
My motto at coachcarson.com is "Invest in real estate. Do what matters." I think Parker and Casey have that figured out!
Now let me turn it over to Parker …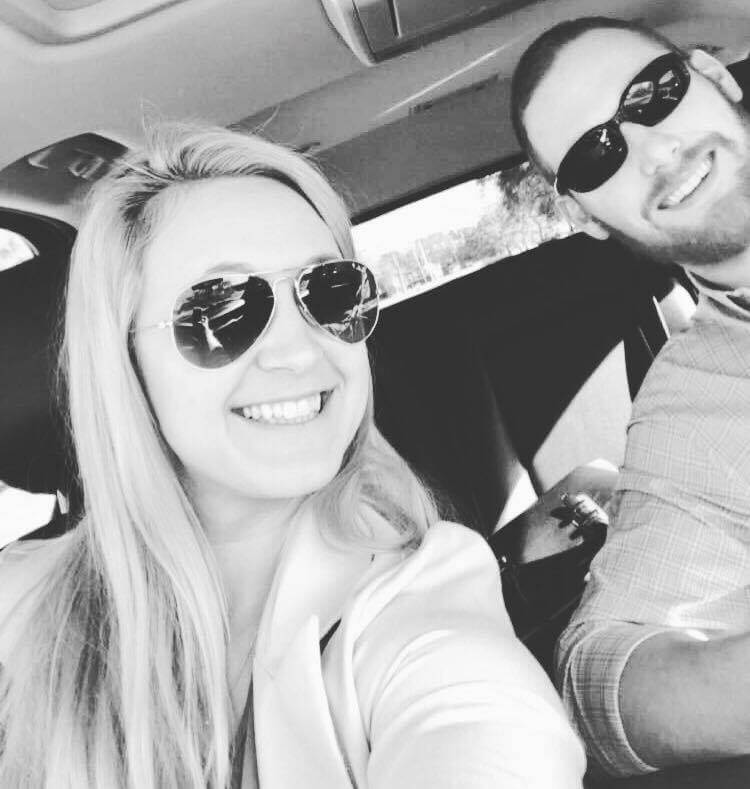 Personal
Name: Parker Stiles
Age: 26
Your home location: Kennesaw, GA
Career/Source of regular income: Full-time REI
What hobbies do you enjoy? What do you do for fun?:
Snow Skiing, Snow Boarding, Wakeboarding, Wakesurfing, Mountain Biking, riding Motocross, Hunting, camping, working out and living a healthy lifestyle.
A fun/interesting/little-known fact about you?:
My wife and I are picking up and taking off to Colorado in September to ski for the whole season! Renting out our primary residence and found a 2/2 condo in Silverthorne, Colorado. All thanks to real estate! We will be there until the end of snowfall around April.
[Chad: I love this! This is the perfect example of what's possible with the flexibility made possible by successful real estate investing.]
Financial Independence/Retirement Plans
What does financial independence mean to you?
To me, financial independence means that I am not a slave to money or a job. It means I don't have to go to the same office every day for work. It means I can pick my hours when I do and don't want to get work done. And it means that even with these freedoms, it still pays for my lifestyle.
Do you have plans for financial independence/retirement? Or have you already reached financial independence?
Fortunately, I feel I have already reached that point. I still have worlds more to achieve, but I am very blessed to be in the position I am currently in. Especially in the short time I have been in this business.
Why do you want to achieve retirement/financial independence? What kind of activities and projects will you spend more time on?
I wanted to achieve financial independence because I hated feeling like a slave to money. I felt like it controlled me and all my friends. Instead, I wanted to control it. So I designed a plan to make that happen.
Now that I am partly there, I enjoy spending all the time I want with my wife. I was able to take her out of her job, and now we work together. The time freedom and flexible schedule that has created has been the best perk by far.
If you had to start over and wanted to become financially independent, what's the most important thing you would focus on?
Lead generation. If you don't have leads, you don't have a business.
Investment Portfolio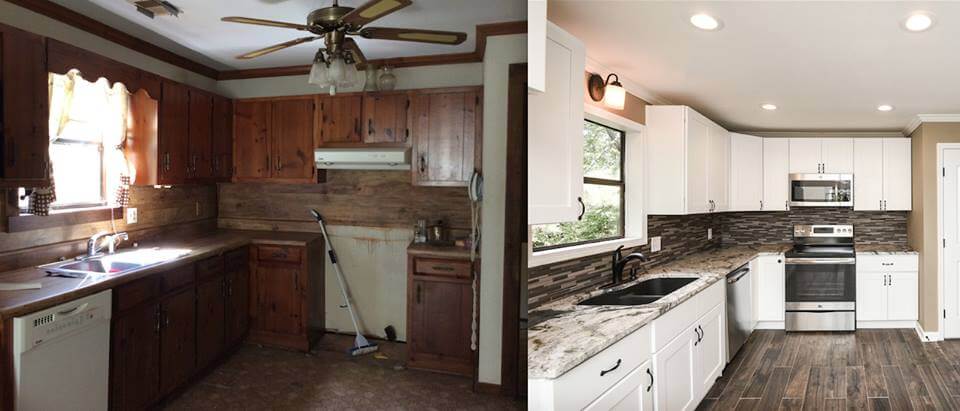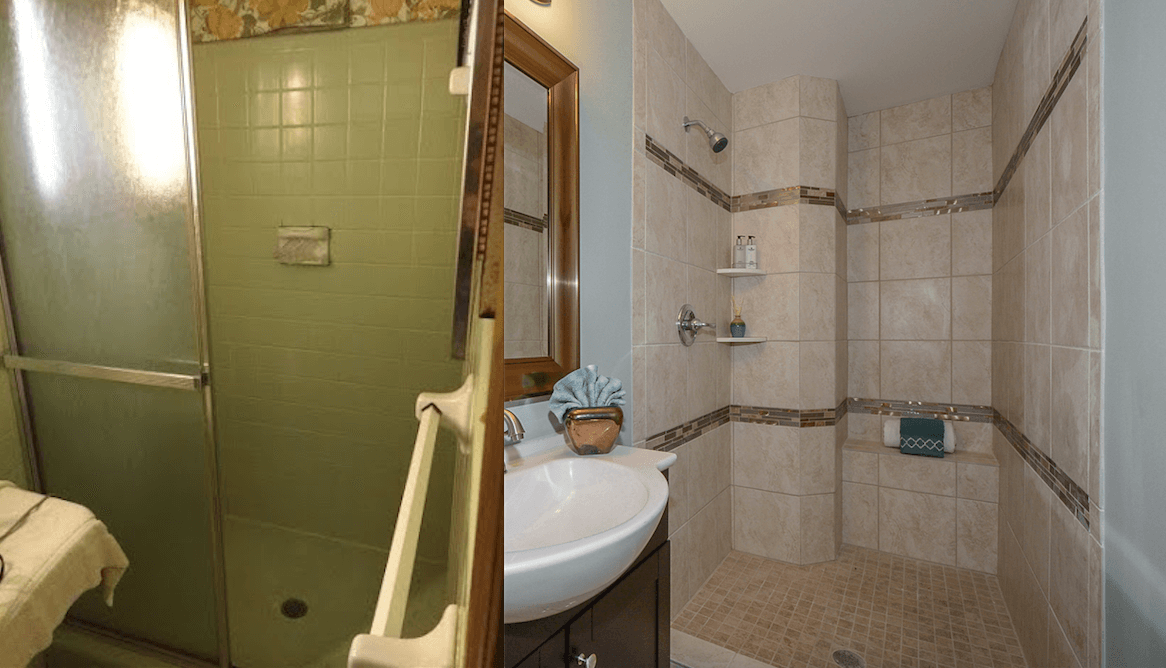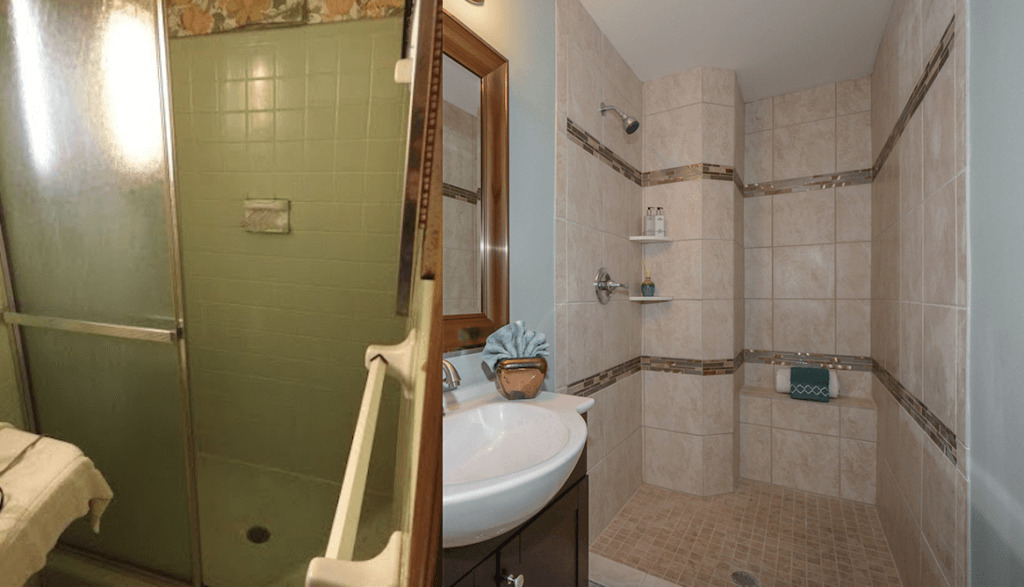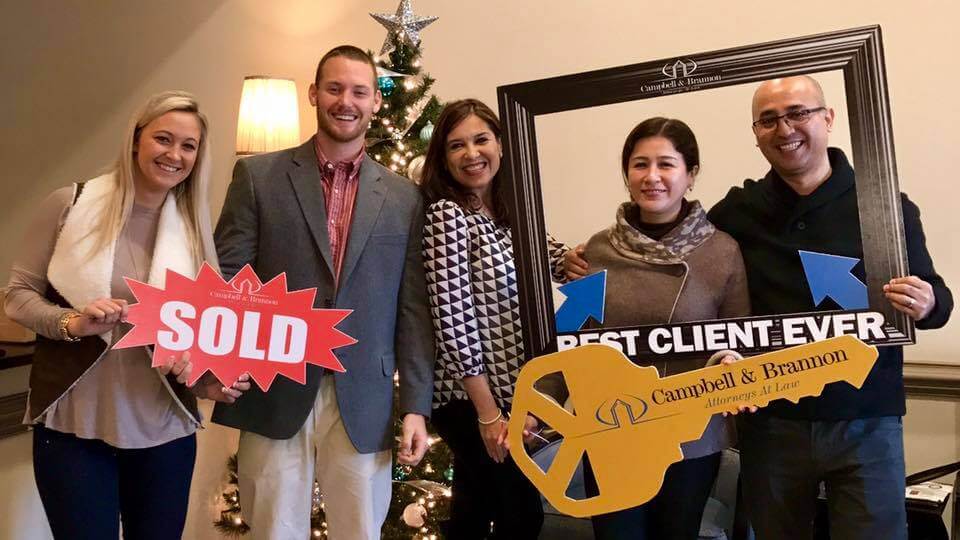 Do you invest in real estate? If so, why do you like it?
Yes! I love it. Passive income is the coolest thing ever. What's better than mailbox money?!
How did you get started? 
My father was in real estate for all of his life, and he always told me: "You have to figure out how to make money in your sleep." He was hinting at rental real estate. So from a young age, I knew what I wanted. I just didn't know how to get it.
Right after college, I got a job in commercial real estate. I was an agent serving tenants as well as landlords in the industrial sector. It was a good job for me and I was learning a lot, but after about 6 months I was let go. I was told that I was "too entrepreneurial" and they didn't think that I was going to be there long term and would not be a good investment for them.
At the time that was a low blow, but it ended up being the best thing that ever could have happened. About 4 months before that, I stumbled across real estate investing. The day I got fired I jumped in full force and there was no turning back.
Can you describe your niche(s) and approach to real estate investing? How has that changed over the years?
I started out with rehabs. I liked seeing a project from start to finish and didn't mind waiting on that bigger paycheck.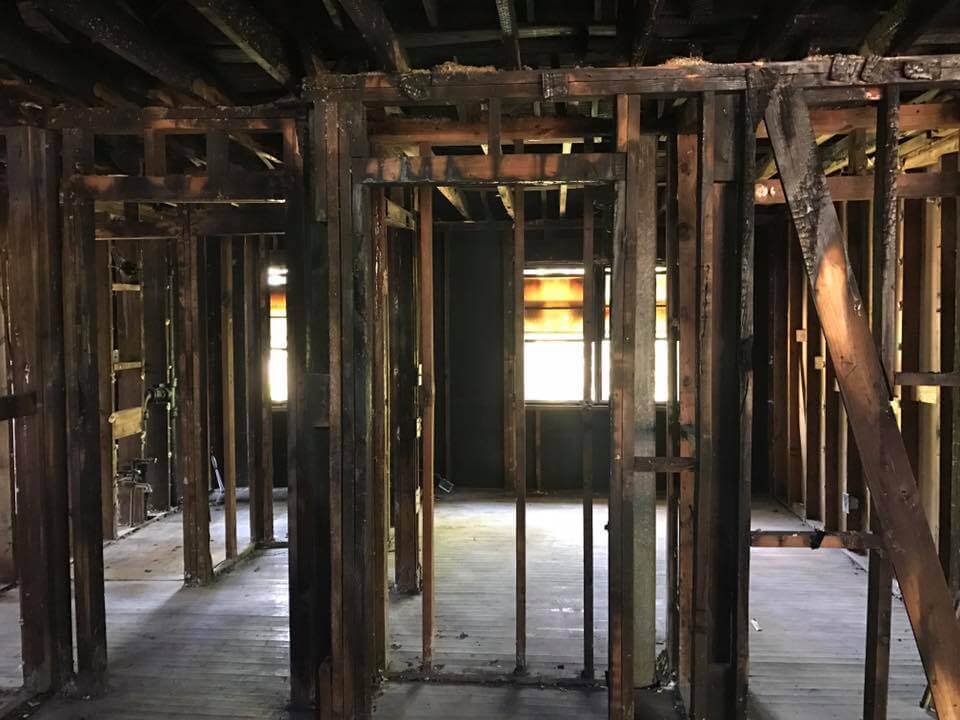 After I did a couple rehab flips I started wholesaling. Then after some cash reserves were accomplished, my wife and I started looking for rental properties. My niche for rental properties is low-income C-D neighborhoods. I also prefer brick ranches on a crawl.
Our first purchase was a 3/2 brick ranch, on a crawl, that was almost ready to go. We put about $1,500 in it and found a tenant for $900/mo. Our all in on this property (purchase plus renovation) was about $49,000. We shoot for a 12% cash-on-cash return. Using 60% of gross rents as our "net."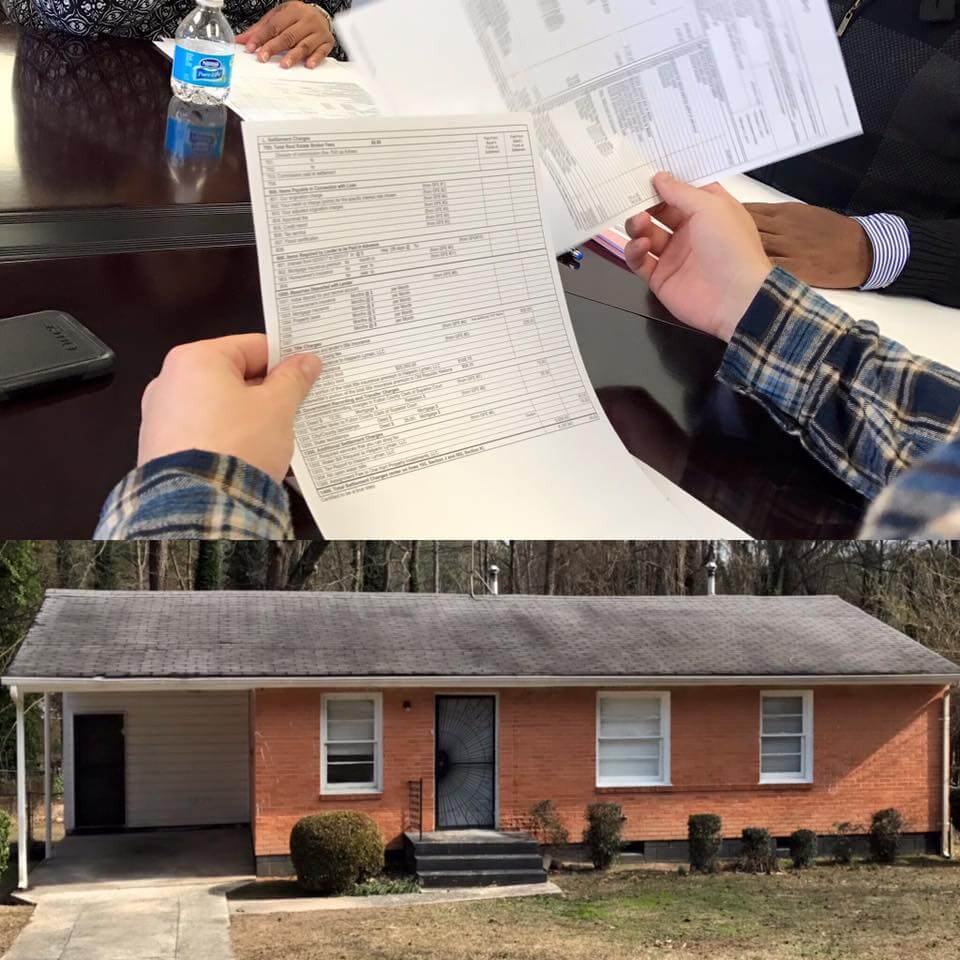 After about 1.5 yrs full time, I decided to open up a virtual wholesale market. I chose Charleston, SC. It took about 9 months to really get this venture rolling, but now we're doing about 2 deals a month, with an average of $19,000 per deal. If you thought wholesaling was cool, doing it from 5 hours away and never seeing the houses is 10x cooler.
[Chad: Virtual wholesale deals are an interesting niche I don't talk about much and have not done myself. It means you buy and sell houses from a distance, usually without ever seeing the property. But even from a distance, I imagine it's still more active than more passive parts of real estate like rentals. And to succeed in this business, you have to get really good at marketing and sales systems. Parker could tell you more, but I assume they look at a LOT of leads from sellers in order to find those two good deals per month. But for the right person with the right set of skills, it can be a profitable strategy.]
What % of your net worth (roughly) is in real estate?
About 70% RE and 30% in mutual funds. However, my plan is to liquidate that 30% and use it for Hard Money Lending for a much larger return. The battle is that my wife wants the "security" of the mutual funds…
[Chad: Good luck with that battle, Parker:) I've personally shifted part of my retirement portfolio towards passive index mutual funds because I've been so heavy into real estate over the years.  But I also understand the tug towards hard money lending. Once you are immersed into real estate, it's easy to see a lot of value investing opportunities within different strategies.]
What other types of assets do you invest in? Why? How do they fit with/complement real estate investments?
Everything I invest in currently is either commercial, single family, or multi-family. I also do some lending.
Real Estate Deal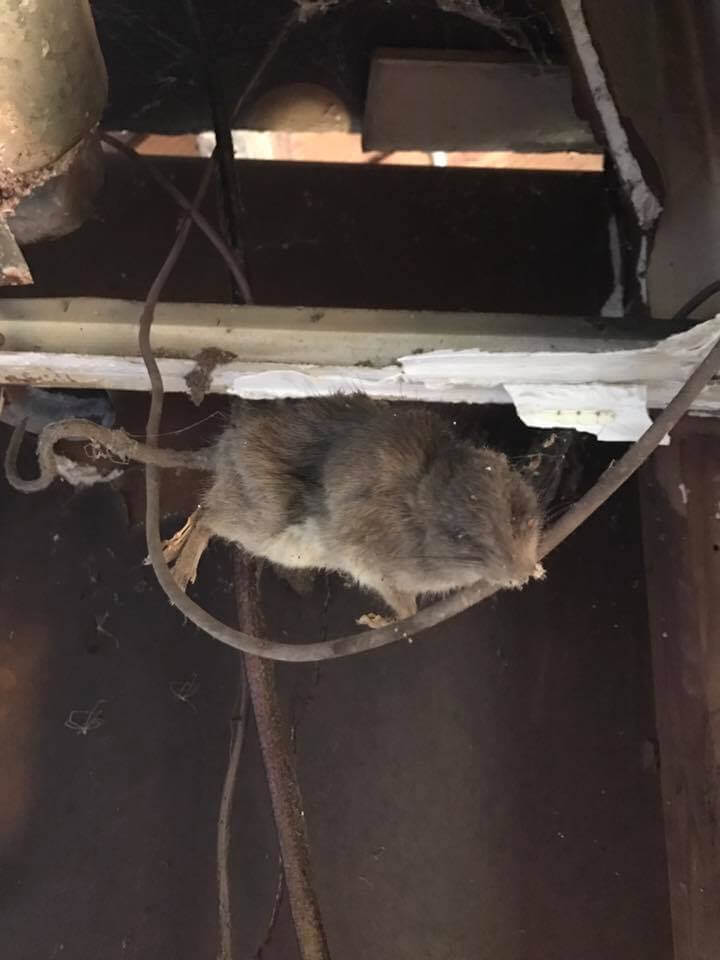 What's the best or most memorable real estate deal you've made? Why?
Well, most of the rehabs I have done have been memorable because of all the ups and downs that they throw me through. But if I had to choose my best deal, I would say it was a wholesale I did a couple months ago in my virtual market. I call it my best because it made me the most amount of money for the amount of time/effort it required of me.
How did you find the deal? Why did the owner sell?
I found this deal from direct mail. Postcards in particular. The owner was selling because the property was vacant and vandalized. It was a brick quadruplex. The owner lived out of state and also had dementia. There was a relative that was handling the estate. That's who I communicated with.
What were the basic numbers like purchase price, remodeling costs, rent, resale price (if applicable)?
The original purchase price I negotiated with the seller was $95,500. The rehab estimate that I was advertising to my buyers was around $75K. Rent would have been around $850/unit x4.
After some buyers went through the property, we were informed of some additional repairs. There were some foundation cracks in the back, and also the whole placed needed to be rewired. I used this information to go back to the seller for a price reduction. I simply asked for a new price of $77,600 and the seller accepted! Never knew that one question could put another $17,900 in my pocket!
After getting the property through probate, we closed with one of my buyers at a price of $120,000. Gross profit was $42,400. Total time was 4 months (most of which was waiting for probate) and it required no money out of my pocket unless you include the direct mail expense for marketing.
How did you finance the deal?
This was a wholesale deal and I did an assignment of contract. So, no financing needed. My buyer paid cash.
What has been the overall effect of this deal on your life? Lessons learned?
I need to find more deals like this!
Personal Growth/Development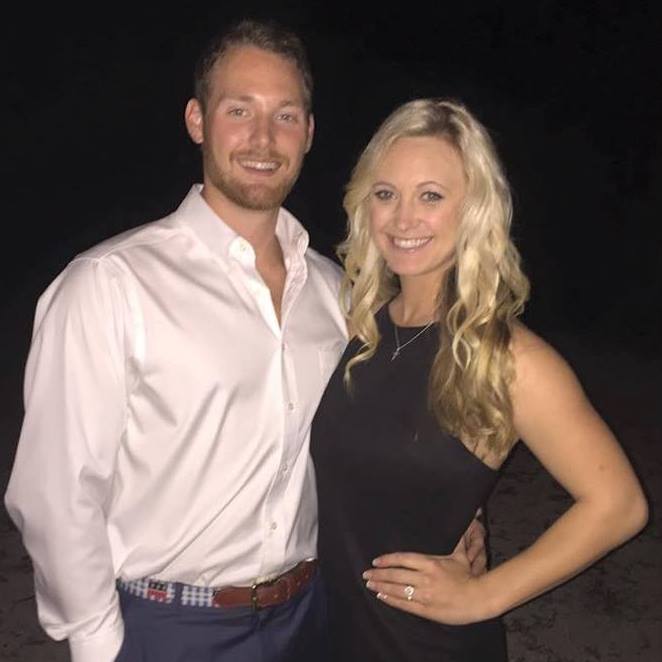 Do you have any tools that help you manage your life, like a physical planner or digital software?
My wife!! Haha, just kidding. She definitely keeps me straight, but I also use some other tools.
Converting to Google from Yahoo for all of our emails was a great addition. It made everything so much more fluid and easy to jump from different email accounts. It also opened us up to the world of Google Drive. That alone changed my business completely. I am so much more organized than I used to be, and working remotely became much more realistic.
I love the app Office Lens (Android / Apple) for scanning in docs and uploading them directly to Google Drive. Get the Google Sheets and Google Docs apps on your phone too so everything meshes from device to device.
Podio is the CRM [Chad: that stands for Customer Relationship Manager] that we use. It is the heart of our business. We not only use it for keeping up with seller leads but also lots of automations that allow us to send out tons of offers with ease. There are some other integration sites required for this, such as globiflow, Zapier, and lob.com to name a few.
Callrail is another service we use for tracking incoming and outgoing calls. If you're not tracking your numbers, you have no way to troubleshoot the business when it's not performing.
[Chad: For those looking for systemization and automation ideas, these were some great tips from Parker!]
What does a typical morning routine look like for you?
Wake up at 6:00 am and drag myself into the shower. Sit there for 20-40 minutes while I think and listen to a section of an audio book or a podcast episode. Get out, get dressed in gym clothes and be at the gym by 7:00 am. I workout with my friend for around an hour, and then head back for a protein shake, read a short devotion, and breakfast. By around 8:30 am I am on the computer knocking out emails and starting my "kill the day" list. From there, who knows…
What's your #1 habit to stay personally productive and fully engaged in life?
Visually having my goals in front of me and keeping them updated. Sharing them with close friends and family so I am held accountable. Accountability is KEY.
[Chad: I also find keepings goals and other important ideas in front of me to be extremely valuable. I carry my yearly goals (see my process here) around on a single, folded sheet of paper. I look at them almost every day, even if for a few seconds.]
Who have been your most important heroes, mentors, and/or teachers?
My Father and Matt Theriault (Epic Real Estate)
What are your favorite books or authors? Can be categories in business, investing, or life/philosophy (other than a sacred book)?
I love The 10X Rule by Grant Cardone. He is a boss. Some people think he's a little much, but man does he know how to grind it out and bring in killer results. Another 2 fantastic, eye-opening books are: Change Your Thinking Change Your Life by Brian Tracy and The Magic of Thinking Big by David Schwartz. Those 3 are enough to get you going like a mad man. If not, there is a screw loose!
[Chad: All three have of these books have been recommended to me by others, yet I've still not read them. They're moving up the list now. Thanks, Parker!]
What advice do you have for a young person just considering their future career and life as an adult?
Get out there and make mistakes while you're young. It's the only way to progress. You have so much time to learn from them, and build an amazing life for yourself and your present or future family. Don't wait around for the "right time" to start something. That time will never come. You just have to DO IT.
You don't have to be great to start, but you have to start to be great."
What legacy do you want to leave personally and in your career?
In my career, I want to build a residential and commercial empire that will provide me and my family with passive income for the rest of our lives. In my personal life, I want to leave a legacy of perseverance and determination. Never quitting until achieving what you came for.
Final Advice For Other Investors?
Any tips for others looking to invest in real estate and achieve financial independence?
Cut out all the excuses! They will rob you of all that is good in life. Just design a plan, and work the plan. Over and over again. Financial Independence is a long journey, not a sprint. So learn to enjoy the ride.
Any big mistakes you've made that others should avoid?
Always check for proof of a General Contractor's license.
Always get multiple bids or opinions on projects during your first few years.
Never trust a contractor. No matter what.
Have a good attorney and even better contracts.
Be weary of properties on septic. Lots of ways to get bit.
Never expect your rehab costs to be the same as what you first estimated. Account for 10% or higher additional.
[Chad – Thank you, Parker, for your time and for your motivating story and advice! If you want to stay in touch with Parker and his wife Casey you can follow them on his Barrington Acquisitions Page.]
Please leave your questions or comments below. We'd both love to hear from you.
Get My Free Real Estate Investing Toolkit!
Enter your email address and click "Get Toolkit"