"For all the most important things, the timing always sucks. Waiting for a good time to quit your job? The stars will never align and the traffic lights of life will never all be green at the same time. The universe doesn't conspire against you, but it doesn't go out of its way to line up all the pins either … Conditions are never perfect 'Someday' is a disease that will take your dreams to the grave with you … If it's important to you and you want to do it 'eventually,' just do it and correct course along the way."

Timothy Ferriss, The 4-Hour Workweek
For those of you who have children, you probably could've been a lot more prepared financially, emotionally, and mentally when they were born. But, life happens and we adapt. Some of the most amazing times occur when the timing isn't perfect.
Just before the birth of our first baby my wife was having a rough week. She had an usually heavy work load as a teacher at school, she hadn't been sleeping well, and we had a Toastmasters meeting at 7 a.m. on a Wednesday morning (yes, public speaking at the break of dawn; we must like torture) that cut her sleep even shorter.
It was three weeks before our baby's due date. After the Toastmasters meeting, my wife said "I can't wait to get through this week so that I can catch up on sleep and get ready to have the baby soon."
Of course, what happened? She went into labor that night!
We initially panicked, but then we gathered our strength and helped each other through the amazing experience of the birth of our first baby girl 20 long hours later.
The birth of our first child of course was a hallmark event in our lives. But, philosophically it also taught me an important lesson. The timing is never right. If I wait until conditions are perfect, the best parts of my life will just pass me by.
There are times to be conservative, to plan, and to scout the territory. But, there also comes a time when you have to just dig deep and make a leap of faith.
This rule applies to many areas of life, including: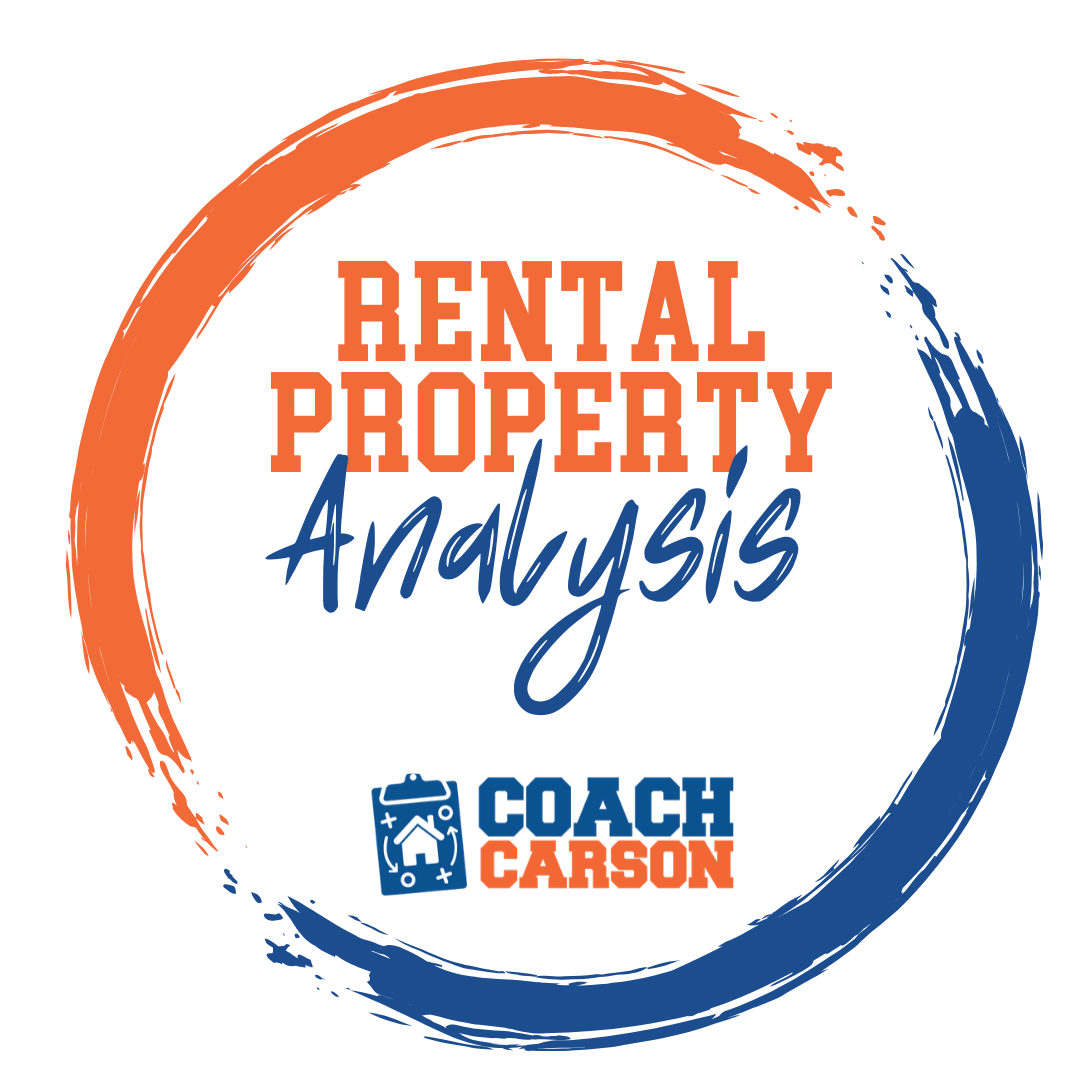 A course by Coach Carson that teaches you how to run the numbers so that you can confidently analyze and buy profitable rental properties. It also includes Coach's rental analysis spreadsheet.
Get the Course
Changing careers
Starting a new business
Purchasing your first investment property
Spending more time with loved ones
Retirement
Selling a home
Having children
Eating more healthy
Losing weight
Committing to exercise consistently
Traveling the world
Starting or rekindling a hobby
The truth is that you're an adaptable, courageous person who has overcome all sorts of challenges in your life. Every worthwhile venture involves risk. You can't guarantee success. If you never take a leap, however, you do guarantee that you'll die with your music still in you. THAT is an enormous risk.
So, do some preparation. Go ahead and define the nightmare or worst case scenario.  But, at some point if you know the project, goal, or life-path is worth-while, just take a deep breath, gather your support team around you, and then go for it! I'll be taking my own leap right beside you.
Get My Free Real Estate Investing Toolkit!
Enter your email address and click "Get Toolkit"