KAYR grew up in Philadelphia in poverty, including his family being evicted from his home and living on welfare. But he got some critical advice and made choices that led him to attend college on a scholarship, work for investment banks and hedge funds on Wall Street, and eventually invest in real estate investments so that he could retire from full-time work by age 38. This interview with Coach Carson tells his story and shares some of his advice for others who would like to make their own financial leap.
Enjoy!
Listen to the Podcast Here
Help Spread the Word!
Help me reach new listeners on Apple Podcasts by leaving us a rating and review! It takes just 30 seconds. Thanks! I really appreciate it!
Connect with Kayr:
Web: https://www.kayjayconsulting.net/
Instagram: https://www.instagram.com/kayjayconsulting/
Sharable: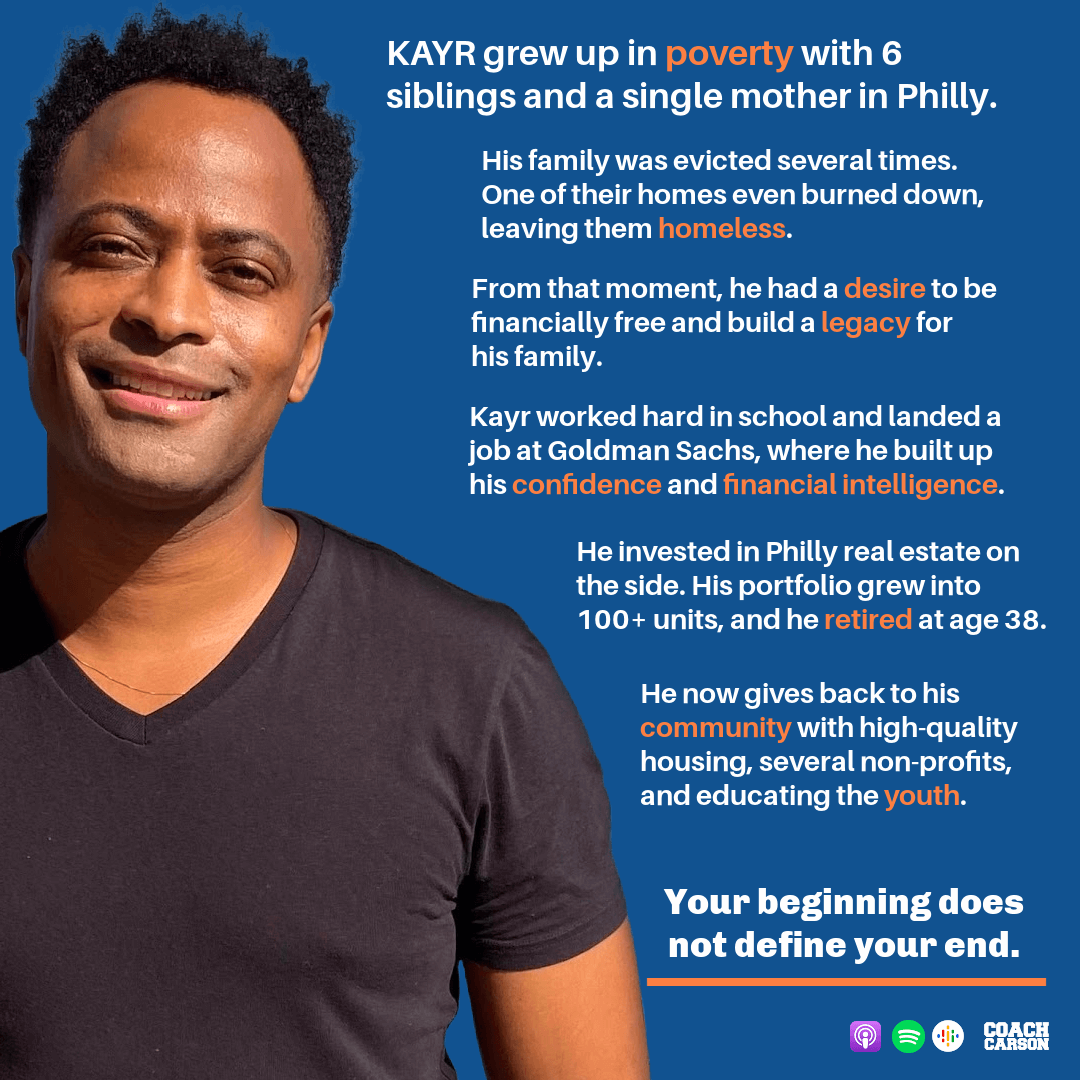 Get My Free Real Estate Investing Toolkit!
Enter your email address and click "Get Toolkit"