NFL athlete Devon Kennard is an elite athlete who worked hard for football success. But he learned earlier in life that fortunes can change quickly. So even as he made large NFL salaries, he's lived modestly (including driving his high school car for 2 years while in the NFL!), saved money, and invested in things he understands – like real estate!
In this podcast interview, he shares his story of getting started as an investor, buying a rental house in Indianapolis, and eventually growing his portfolio to the point where he received $300,000/year of cash flow!
He also talks about what matters to him in life, like teaching young people to value reading and learning.
Enjoy!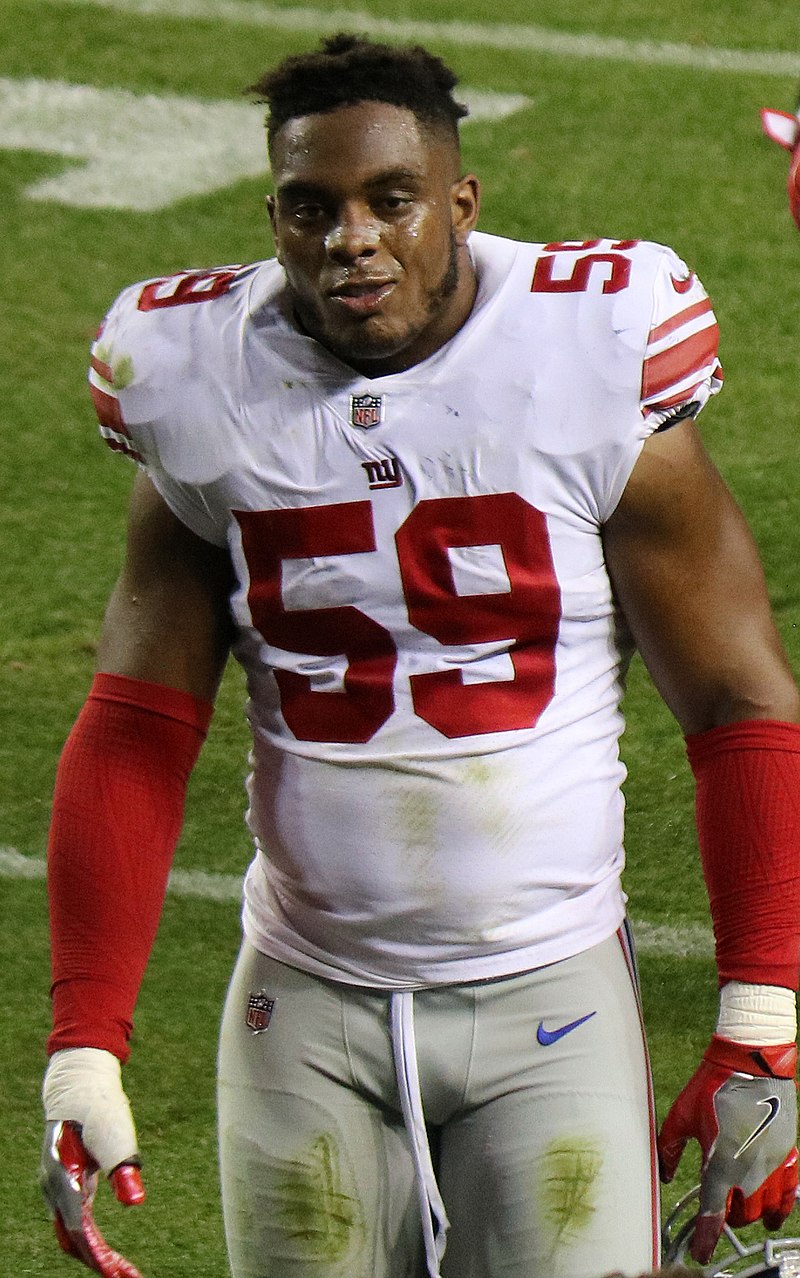 Listen to the Podcast Here
Watch the FULL Interview Here
How Real Estate "Mailbox Money" Can Change Your Life
COMING SOON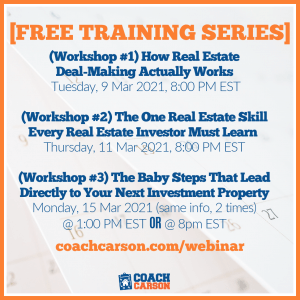 In this free training series, learn Coach Carson's proven process to buy profitable investment properties (i.e. "deals") in any market, whether you are brand new or a more seasoned investor.
Register
Help Spread the Word!
Help me reach new listeners on Apple Podcasts by leaving us a rating and review! It takes just 30 seconds. Thanks! I really appreciate it!
Sharable:
5 Key Financial Habits From Devon:
Be a lifelong learner
Take low-risk action (don't get stuck only learning!)
Save money
Network proactively
Do something every day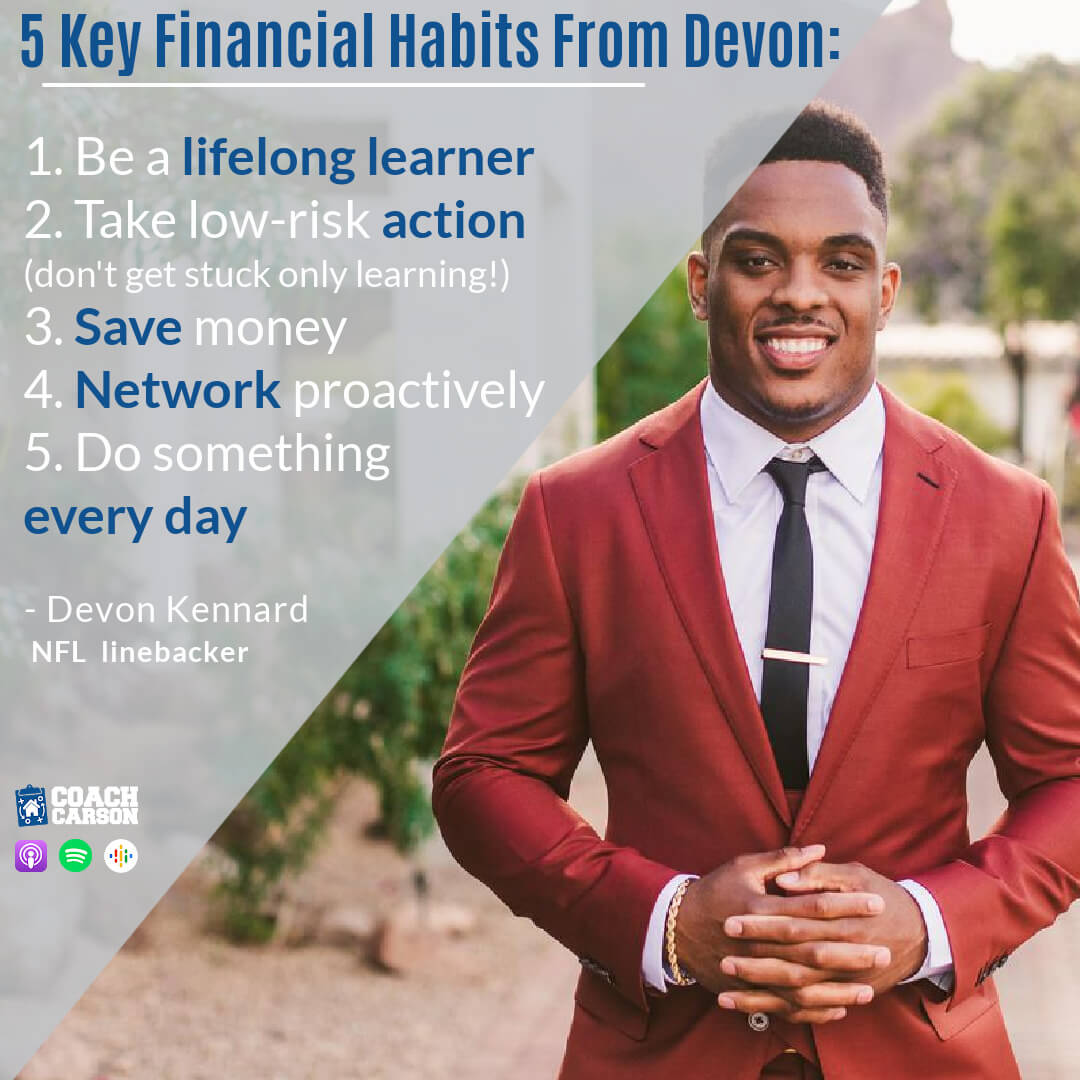 Connect with the Devon Kennard
Get My Free Real Estate Investing Toolkit!
Enter your email address and click "Get Toolkit"