The Friday Fab Five is a series where I share five recommended articles, books, or resources.  I read A LOT about real estate, personal finance, entrepreneurship, and life. The Friday Fab Five are some of my favorites that I think are worth your time. 
Here is this week's Friday Fab Five. Enjoy!
1. Build Your Financial Fortress
Jim Wang at wallethacks.com is one of the smartest and well-balanced financial writers I know.  Before writing his current blog he built a profitable business, sold it for big bucks, and has since invested the money.
The article I want to share from Jim compares your finances to a castle or a financial fortress. I'm not super paranoid, but like any prudent person, I like to think about worst case scenarios. Jim shows how different parts of your financial life equal the parts of a castle that protect you from complete financial ruin.
Here it is:
---
2. New Construction Rental Properties – Isn't This Great?
I have never bought a new construction property.  I'm not opposed to it, but most of my deals have been older properties that we remodeled.
But in my little town, for example, national investment companies and local investors alike are building new construction rentals as fast as they can. Obviously, they know something that works.  But does it always make sense to own new construction rental properties?
Brian at rentalmindset.com does a good job of analyzing his own perspective on new construction properties.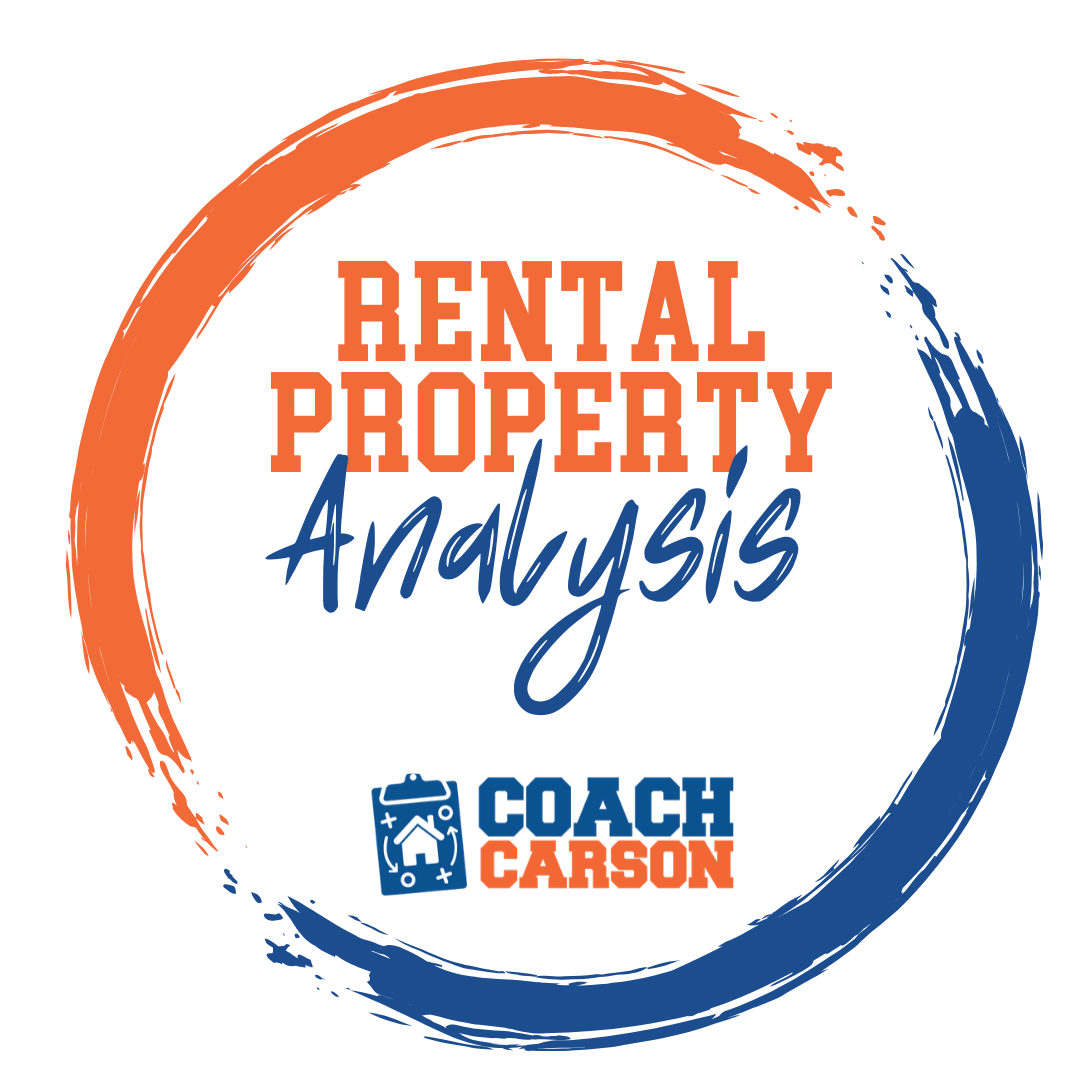 A course by Coach Carson that teaches you how to run the numbers so that you can confidently analyze and buy profitable rental properties. It also includes Coach's rental analysis spreadsheet.
Get the Course
---
3. Real Estate Investing From a Distance
I'm a local investor (at least when I'm not in Ecuador like I am right now!). Everything we own can be visited with a 15-minute car ride.  I like it that way, and I'm fortunate to have good rental deals in my back yard.
But this isn't the only way to invest. Some people invest from across the country or the world. Rich from richonmoney.com wrote a guest post about his strategy of investing from a distance.  And he is often VERY long distance – like as a naval officer on a ship in the middle of the Pacific Ocean!
If your strategy is to invest long distance, I think you'll enjoy some of Rich's tips and strategies.
---
4. Social Security Return on Investment
If you work or if you're self-employed, more than likely you and/or your employer have to pay what's known as FICA taxes. It's not really a choice unless you retire early and live off investment income (yet ANOTHER benefit!). The tax is currently at 15.3% of your salary (total payment from you and your employer) and pays for social security and medicare.
While you may not be able to eliminate this tax as you earn income, don't you want to know what you'll actually get for it? What kind of return are you ACTUALLY getting on that investment into the social security fund? Of course, the answer depends upon many things, but I enjoyed the analysis by Jeremy at gocurrycracker.com.  He's the guy I can always count on for the detailed analysis of tough subjects like Obamacare, reducing your income taxes, and more.
Here is the article:
---
5. That's Not Our Dream House Anymore – Why Our Next House Will Be Smarter, Not Bigger
If you've read coachcarson.com long, you know I'm not a big fan of huge houses or fancy cars.  If nothing else, it's not a great financial decision.  Along those same lines, my friend and blogger at retirebeforedad.com wrote a very insightful article about his own housing situation.
I liked this article because it wasn't extreme. It doesn't ask you to sell all of your possessions or live in a Yurt (although that would be cool). It just gets into his own personal perspective of what makes his family happy with a house.  For him, the biggest, fanciest, or newest house doesn't make his family the happiest. And it also turns out to be a better financial decision.
Here's the article:
---
That's all for this edition of the Friday Fab Five! I hope you enjoyed it.
If you know someone else who could benefit from my weekly articles, it would be an honor if you'd ask them to sign up at coachcarson.com/newsletter.
I'd love your feedback. Please comment below to let me know what you think.
Get My Free Real Estate Investing Toolkit!
Enter your email address and click "Get Toolkit"