In my Investor Profile Series, I use a question & answer format to share the stories of actual real estate investors at different stages of their investing careers.
Today's investor profile is about a buy and hold real estate investor named Robert "Skeeter" Askey from Mathews, NC near Charlotte.  Skeeter is 60 years old, and he is as physically fit as most 22-year-olds! Growing up to be a lifelong exerciser (and an awesome person) like Skeeter is something I aspire to. 
I met Skeeter several years ago when he did some personal real estate coaching with me. He's used buy and hold rental properties, occassional wholesale flips, dividend income, and other investments to put himself on the verge of financial independence.
Now I'll let Skeeter tell you his story … 
Personal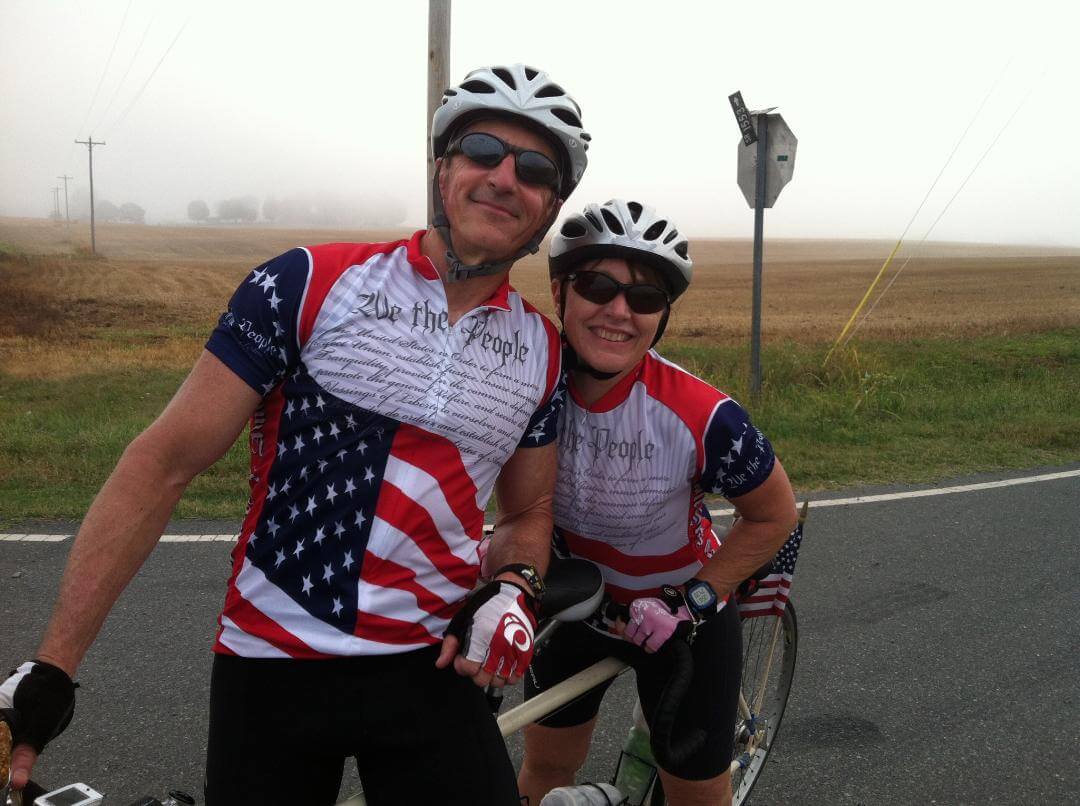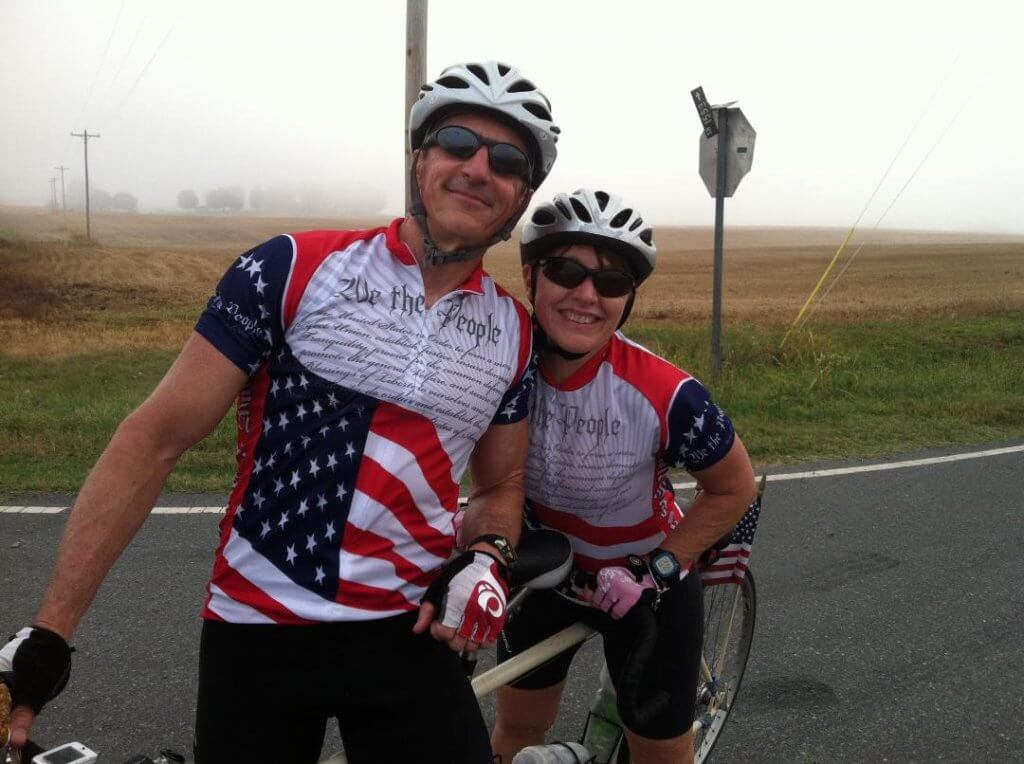 Name:  Robert "Skeeter" Askey
Age? 60
Your home location?
Matthews, NC (subrub of Charlotte, NC)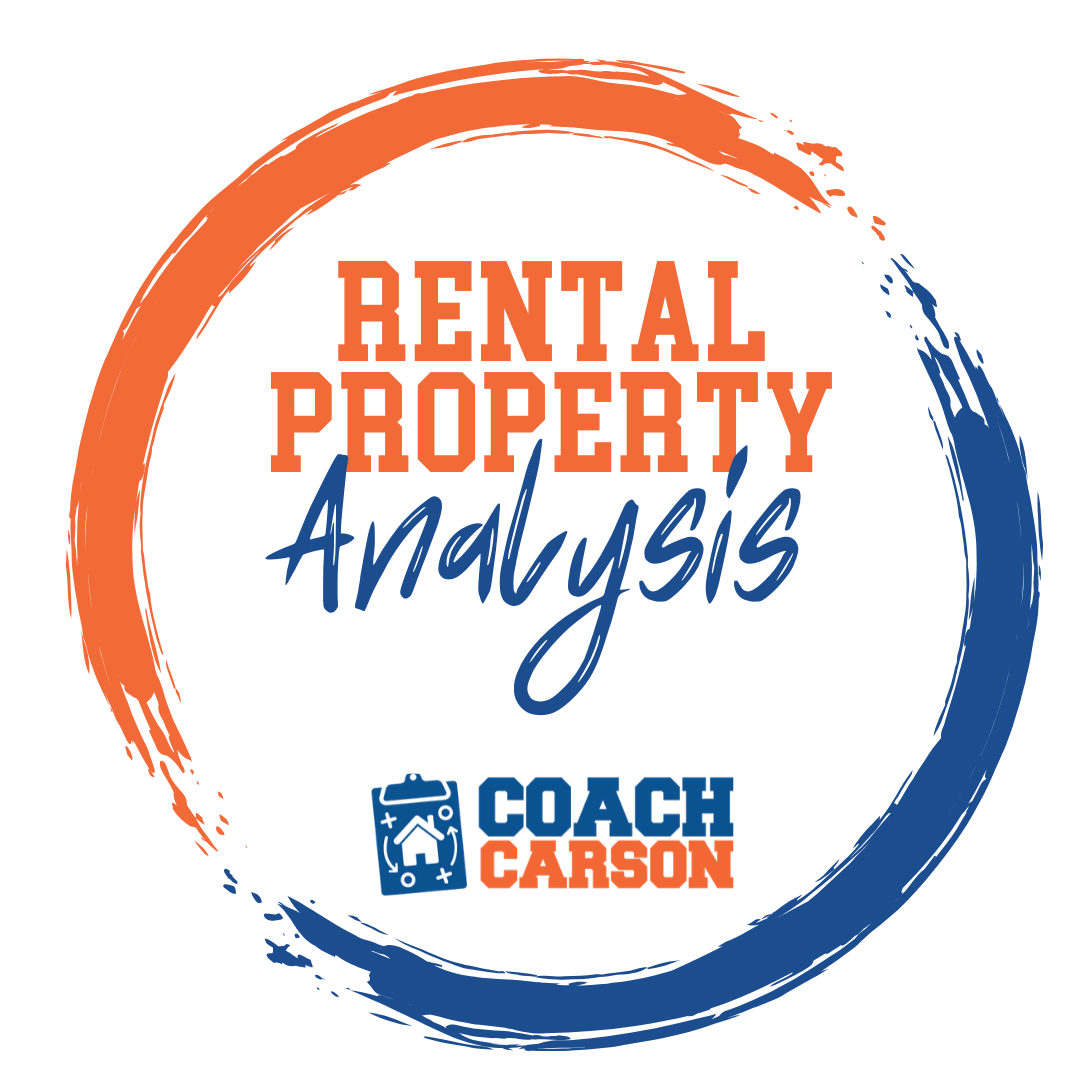 A course by Coach Carson that teaches you how to run the numbers so that you can confidently analyze and buy profitable rental properties. It also includes Coach's rental analysis spreadsheet.
Get the Course
Career/Source of regular income? 
IT Business Analyst with Clariant Corporation
What hobbies do you enjoy? What do you do for fun?
I enjoy doing a lot of different things that I find to be fun and good for me.  I like most fitness activities (weight lifting, TRX, cycling -my wife and I ride a tandem together), outdoor activities, music (guitar), camping, reading, real estate investing, any day at the beach or in the mountains with my wife.
A fun/interesting/little-known fact about you?
"Skeeter" is not my real name!  I was given that nickname a few hours before I was born.
Financial Independence/Retirement Plans
What does financial independence (FI) mean to you? Do you have plans for FI or early retirement? Or have you already reached financial independence?
To me, "financial independence" means not having to "work" at a job to secure the necessary income to support my current lifestyle indefinitely.
My financial independence plans involve the development of multiple streams of income from various sources.  I'm still working "the plan", but it seems like I'll be able to implement the plan within the next few years if I can maintain progress (i.e., developing dividend income streams, continuing to develop rental property income streams, etc.).
Why did you want to achieve retirement/financial independence? What kind of activities and projects will you spend more time on? What projects, causes, hobbies, or other activities mean the most to you?
I'm 60 years old (that happened WAY TOO FAST!), but I'm in good shape physically.  I'm "lazy" in the sense that I don't really want to "work hard", but I do like to "play"….a lot.  So does my wife.   Also, my wife and I have two grandchildren (3-year-old grandson and 1-year-old granddaughter) now, and they are an absolute blast to be around.
So, we both want to be able to do more of the things we enjoy when we don't have to report to the job.
I am sure that I will actively pursue my real estate investment activities as well as my regular fitness activities.  We will continue to ride bikes (we have a tandem), lift weights, camp (we want to get a camper and travel in the US), and we just bought two kayaks.   I may even do some fitness coaching for "old people" like me.
I am sure that we will also find additional things to do in volunteer activities where we can help people.  We both support homeless ministries through our church.  This year, I was finally able to go on a week-long mission trip to eastern Kentucky with my church.  We want to go to Costa Rica next year, and in future years, with the church mission group.
I also have a daughter with Down Syndrome, so I can see myself getting more involved with the local Down Syndrome support group, both with new parents and with parents with adult children with Down Syndrome.
[Chad – All of these contribution, travel, outdoor, and fitness activities are my kind of activities too, Skeeter! Traveling around in a camper van has also become an interesting idea for me. I don't have any plans to buy one anytime soon, but you might hear about some short stints roaming around in a camper or RV soon! Maybe we can meet up?!]
If you had to start over and wanted to become financially independent, what's the most important thing you would focus on?
I continually think back on this and "kick" myself for not paying attention to under-valued real estate when I was younger.  If I had, I would have been financially independent years ago!
I used to run (literally) all over Charlotte back in the late 70's and early 80's.….in some areas that were "not so nice" back then (for example, Plaza-Midwood).  I never saw the investment opportunity in those areas back then.  My eyes and mind were not open to them….my eyes and mind were not trained to see the opportunities.  Today, these areas are "the place to be" and the property values have exploded.
If I had to start over today and wanted to be financially independent,  I would focus on real estate, in any market, to build financial independence. In addition, I would also focus on living very simply.  Income is one side of financial independence…."outgo" (expenses) is the other side.
[Chad – Well said, Skeeter. A combination of simple living + real estate investing consistently and starting early is a winning combination]
Investment Portfolio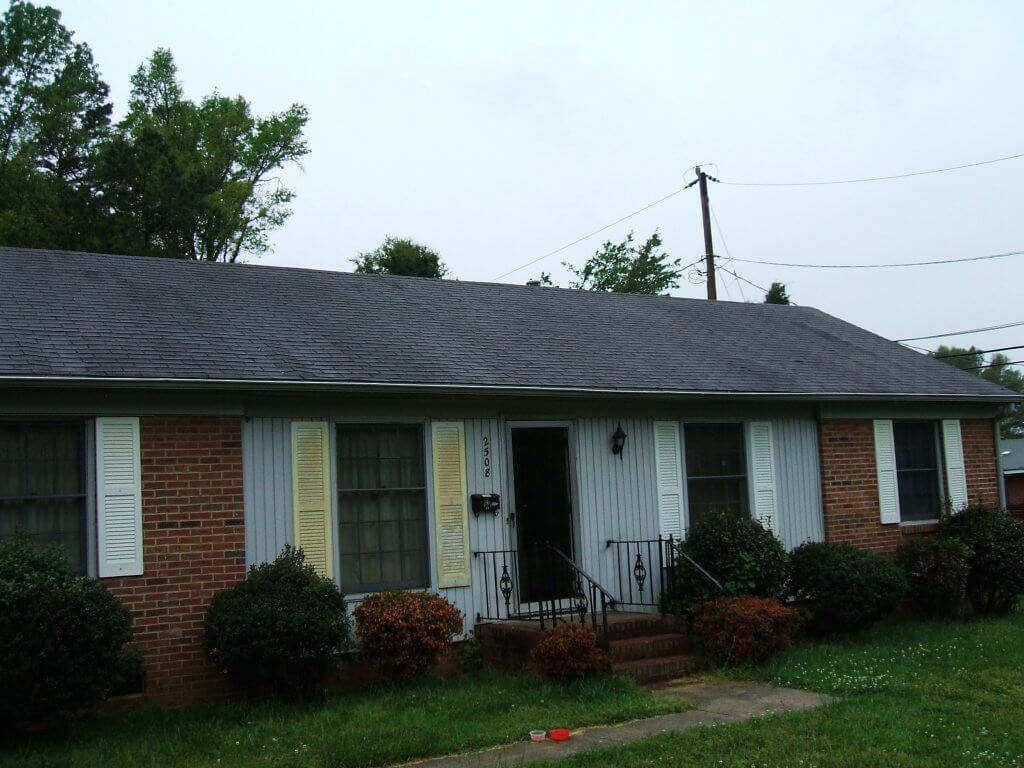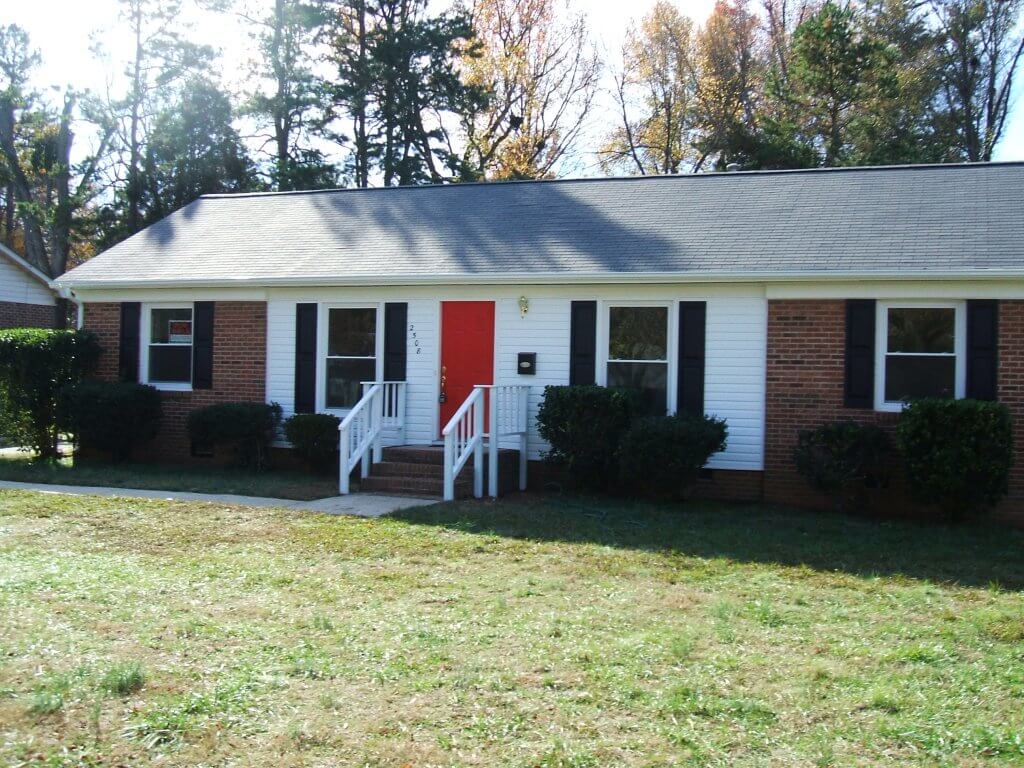 Do you invest in real estate? If so, why do you like it?
I do invest in real estate.
I found it to be very simple to understand, and actually very easy to manage (at least in the way I do it).  Real estate investing, for me, does not take much time or effort. Because I would rather "play" than work, this is perfect for me!
Finding and evaluating the deal is actually "play time" for me.   I love the chase and getting the deal.  Managing the deal afterward can become "work", so I try to minimize that part!
Can you describe your approach to real estate investing? 
My primary approach is to buy and hold real estate.   I didn't actually start out planning to be a buy and hold guy.  I kind of "morphed into it" as I learned more about it.
My original plan was to be a wholesaler (just like most newbies).  I quickly found out that not every deal is a wholesale deal, and wholesaling takes a LOT of work to do it right.  I did not have the time, nor the desire to dedicate the time to do wholesaling right.  That said, I have actually done a few wholesale deals, but this strategy is not my niche.
[Chad – For those who don't know, wholesaling is the business of finding good real estate deals at low prices and selling them for a little higher price to other investors. I did this at the beginning of my career, but as Skeeter says it does take a lot of time and effort generating leads and making MANY offers to find the gems.]
The buy and hold approach fits my "no work" model very well because, as part of that business model, I farm out the actual tenant management aspect to property managers.  While there is a cost for management, my time is also not free if I were to manage the properties on my own.  As a result, I choose to pay someone else for the "work" involved in property management (I also still have a full time 40-hour per week job) while I do my "regular work" and play.
From my perspective, the purpose of the investment is to put money in my pocket (either now or in the future), not to give me more work to do.  This is true whether the investment is a stock (that pays me dividends and, hopefully, goes up in value) or the investment is a single family home (that pays me net rental income and hopefully goes up in value).
I have done a few of wholesale deals, but I don't focus on finding them.  I'll do them if they fall in my lap and all the numbers work out right to make it happen.  For me, wholesaling is too much work and takes too much time and effort.
I've also done private money lending (i.e. notes).  I found that I really liked that aspect of real estate investing, so I'm in the process of positioning some of my current assets to be able to do more of this.  It's easy, takes no real "work" to manage, and uses the investing knowledge I have already developed, to generate tax-deferred income while I sleep.
[Chad – I like Skeeter's approach. He sees his real estate for what it is – an investment. He's certainly done management work on his own properties, but he now outsources it to property managers for a fee. I often hear people complain about this management fee because it'll reduce their cash flow and returns. But I recommend everyone only buy deals that make financial sense even paying a manager. If you can only get good returns by managing yourself, you have a job and not an investment.]
How did you start? How did you get the money? Did you have any help?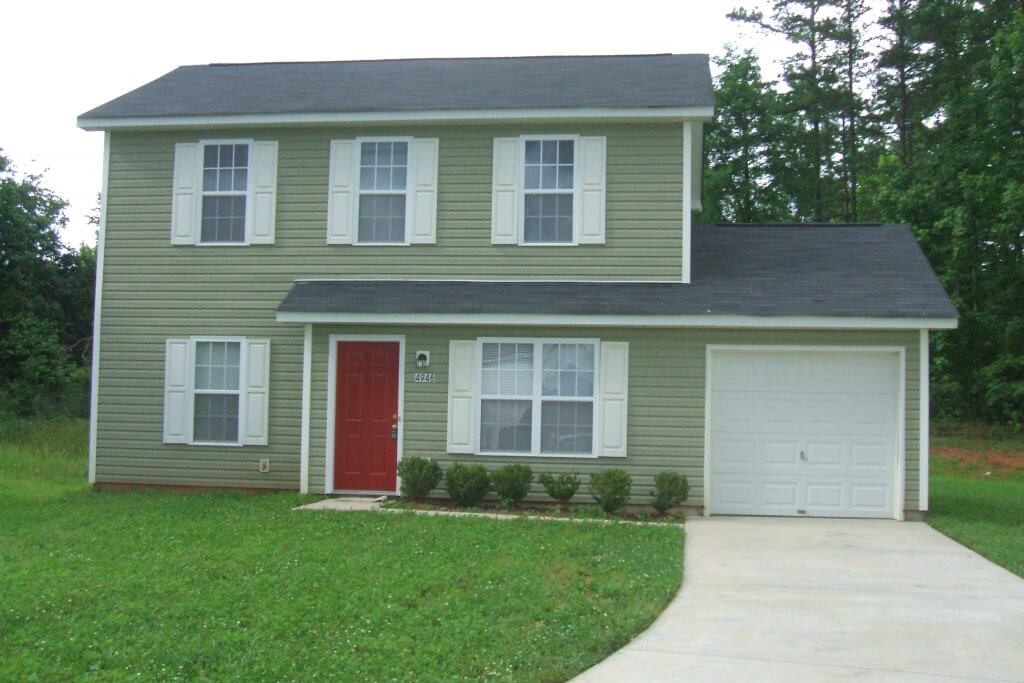 Actually, how I got started is pretty ironic.  My ex-wife (I was married to her at the time) registered me for a local ½ day seminar based on something she saw on TV.   I thought it was total "BS", but I went to it (on a cold rainy day in November 2005).
After hearing it, I thought that this real estate investing thing could actually work!  So I "signed up" for another 2-day seminar (yes, the guru had me hooked) and my (then) wife and I went.  We then got "hooked" into signing up for more training….to the tune of $12,000 (NO KIDDING) – which we did get back, plus more, in one deal.   We paid for the training via credit cards (not a good idea).  But I did get trained and learned the basics of wholesaling, dealing with foreclosures, how to figure the % return (already knew most of that), and other topics.  Plus, I also started to build my RE library. I read everything I could find about real estate investing.
[Chad – How interesting to hear about your start through the guru up-sell-a-thon! I also paid some big sums for my education early on (not necessary in my opinion). What it did for me and my business partner was lite a fire under us so that we could validate spending all that money! We did enough extra deals to also earn a good ROI.]
What were the biggest obstacles you faced at the start? How did you overcome them?
There were many obstacles that I faced when I got started:
time
money
a partner (wife) that didn't fully support the goal and was afraid to apply the principles and try to do a deal (fear of failure)
my own lack of experience and real estate investing "know how" (this can be very scary).
But probably the biggest obstacle I faced personally was the fact that I thought I could do this "real estate thing" by myself.
Up to that point, I'd been used to doing a lot of my investing activities "by myself".   I was brought up to be self-sufficient and independent.   That carried over into my fitness training, problem-solving, and investing activities.
When I was a runner, I trained with other people (in high school and college), but really by myself.  In college, I made my own workouts and did them whether or not anyone else would do them with me.  Most of my life, I've lifted weights by myself even though there are other people around me at the Y.  And I normally ride bikes by myself.
I was used to be independent and self-sufficient.  So I approached the real estate investing the same way.
That was a HUGE mistake.   
I worked hard at getting deals for over 12 months.  I used the techniques I had learned (still had limited knowledge) and got ZERO deals.
So I finally decided to join the local REIA (Metrolina REIA) in November 2006.  I went to that meeting (the "speed dating" format) with the goal of finding a realtor, a mortgage broker, good contractor contacts, and an attorney.  I found all them within 1 hour of being at that meeting.
After meeting these team members, it took me 3 months and I had my first deal. 
After that, it just started "happening." Different opportunities presented themselves.  I had also figured out that there are many different ways to make the opportunity work … not everything was a "wholesale deal".   And I found that aspect (how to make a deal work through "transaction engineering") to be a LOT of fun!
As I continue to invest, the money comes now from different sources.  That's another thing I learned how to do … find the money.
Do you invest in real estate with your partner or spouse?
My ex-wife did not particularly like my investing "style" (buy and hold with not a lot of "work" involved) or activities once I got better at it.  That, however, was not the reason for the divorce!
I'm now remarried and my "now" wife actually loves it and has a very good eye for it.  In fact, we just purchased our first jointly owned investment property that she found on Craig's List.  She is now a real estate investor, and we do this together (always better).
Initially, the money came from our personal reserves and bank loans.  Eventually, the money started to come from other sources such as cash value in my whole life policies, private lenders, hard money lenders, as well as traditional banks.
[Chad – I appreciate you sharing your experience investing with your spouse. I've seen behind the scenes of a lot of investing couples, and the ones with conflict about the investing never seem to do as well as those supporting one another. That shows how important it is to get on the same page with a partner or spouse (if you have one) BEFORE investing. Your partner doesn't have to be directly involved in the business (mine isn't), but at the least, you should be confidants for one another to help make the best financial decisions.]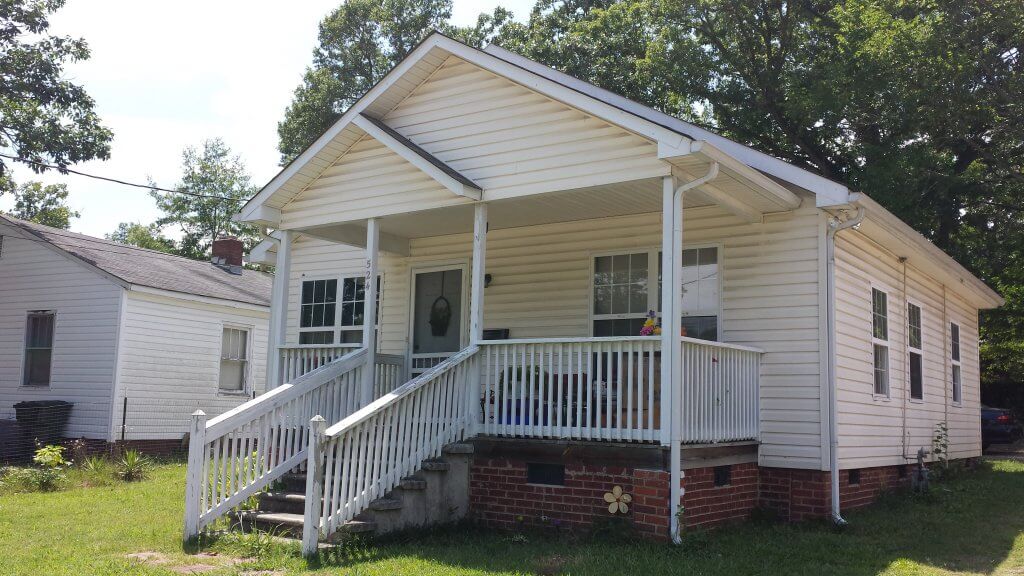 What % of your net worth (roughly) is in real estate?
About 35% of my net worth today is in investment real estate.
What other types of assets do you invest in? Why? How do they fit with/complement real estate investments?
The balance of non-real estate funds are in individual stocks, mutual funds (stock and bond funds), and cash in a few forms (cash value in whole life policies, NPV of my pension, liquid cash in bank accounts).  No precious metals (yet).
For individual stocks, I with a taxable account, and for mutual funds, I invest through my 401K. I have learned to use options (puts & calls) to a limited extent to generate more income in my taxable account.  I also have a company pension.
All of these either generate income today (which I reinvest) or will generate income "tomorrow".  I also plan to fit notes into this portfolio over the next 3 – 6 months.  All of these assets fit in with my overall goal of financial independence by generating independent streams of income that do not require a tremendous amount of attention or effort to sustain.
Real Estate Deal
What's the most memorable real estate deal you've made? Why?
I have not done "hundreds" of deals since I started investing in real estate.  I am truly a "part-time" (i.e., when I feel like it, have time,  or when the opportunity presents itself) real estate investor.  So, I remember ALL of my deals, even some of the ones that got away!
That said, probably the most memorable deal was a wholesale deal.  How ironic is that?  I don't consider myself a wholesaler, but the opportunity was there.
This was a deal that got the biggest payday in the shortest time for the least amount of effort. The property was on Grace Street.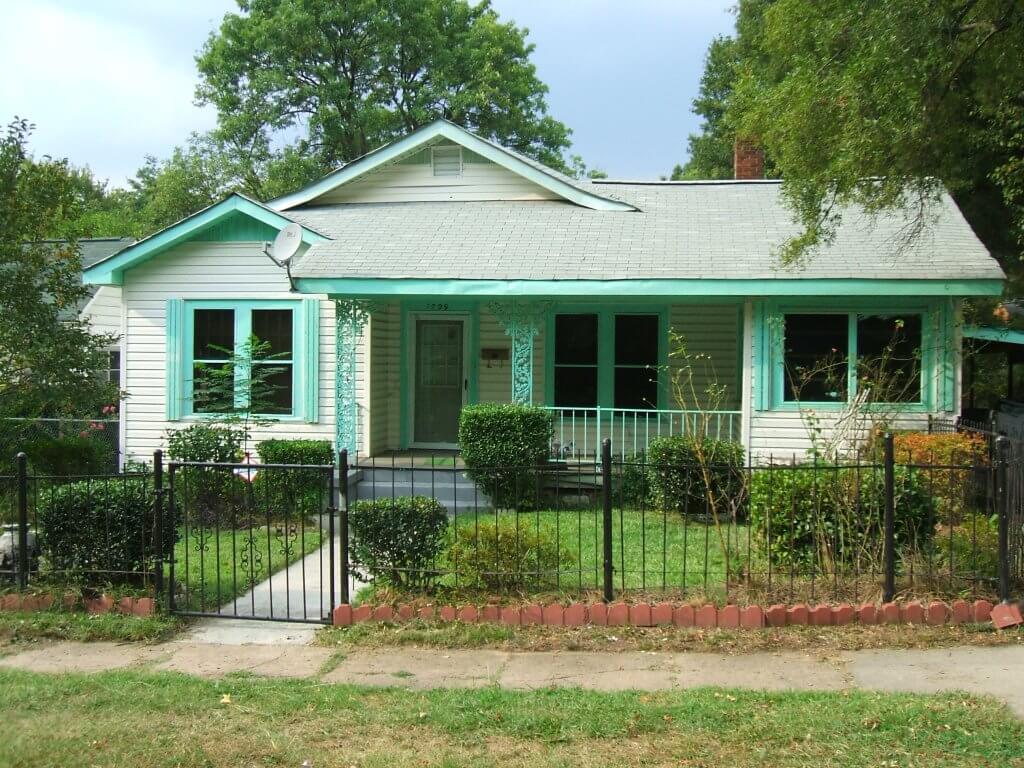 How did you find the deal? Why did the owner sell?
Actually, I didn't find it….the deal came to me.  My daughter's boyfriend, Russ,  (now my son-in-law) had an acquaintance that told him about it.
The acquaintance and his wife (call them Ricky and Lucy) had been given a house (via quit claim deed) on Grace Street by Lucy's father.  He was too ill to live in the house by himself any longer, and also could no longer afford the house payments.  There was a mortgage and several judgments on the property to the tune of about $63,000.
Ricky and Lucy were not overjoyed to receive the property.  In addition to the mortgage on the Grace Street property, they also had the mortgage on their own property.  They were behind on the mortgage for their own house by about $10,000 due to illness and Ricky's inability to work full time.  They were facing imminent foreclosure.
When Ricky told Russ about the situation, Russ informed him that he knew someone (me) that could possibly help him.
I ran the numbers on the deal and told Russ that we could (absolute worse case) make $5,000 on the deal. I also told him we could give Ricky and Lucy the $10,000 they needed to bring the mortgage current on their own home if we were able to wholesale the Grace Street property.  Most likely, we could still wholesale it and make a lot more than $5,000.
We could have made more (possibly) if we rehabbed and sold it, but this was at the time that the real estate market was starting the downturn (2008).  I did not feel comfortable sinking a lot of money into the property at that time. We had multiple exit strategies available to us (wholesale, buy and hold, rehab & retail) at the time.  I felt best about wholesaling as the primary exit strategy. It was the most reward for the least amount of risk.
Russ told me about the situation and we set up a meeting with Ricky and Lucy.  Russ & I bought them dinner at a local restaurant (they also have 3 kids and needed a "night out").  I explained that I could buy the Grace Street property for what was owed ($63,000). They were ecstatic.  I then explained that we understood the situation with their own home (being behind with their mortgage payments), and we were going to buy Grace Street for $73,000 in order to help them out of the default situation on their house.
Lucy could not believe what she heard.   So, we told her again what we could do to help them and give them $10,000 while doing it.  That's when the tears started.
What were the basic numbers like purchase price, remodeling costs, rent, resale price (if applicable)?
When we met Ricky and Lucy at the property, we told them not to worry about cleaning up anything. After getting it under contract, we put a FSBO sign in the yard. Normally we would do more, but this time we had NO ad's in the paper, no Craig's list, no Facebook, nothing at the REIA meeting (it was between meetings), no buyer's list….nothing but the yard sign.
We did NOTHING to the property except mow the grass and trim the hedges (twice). Within two weeks we found a buyer for Grace Street at our asking price of $115,000.
The buyer did his due diligence and found some termite damage.  So, we agreed on $105,000.  We then did a double-closing with a local attorney.  The buyer paid most of the closing costs and got the Grace Street property.   Ricky and Lucy got a check for $10,000.
[Chad – In case you don't know, a double closing just means there were two back-to-back closings on the same day. Skeeter bought the property first. Then a few minutes later he sold the property to his buyer. It's the shortest holding time you'll ever have on a deal!]
Russ and I agreed to a 50/50 split of the proceeds of $31,000 (approximately).  His contribution was that he found it. My contribution was running the numbers and having access to funds to buy it if necessary.
There were a number of very cool things about this deal:
It fell into our laps (Russ and mine) simply because he got what I do because I talk about real estate "a lot" to the people I know and people I meet.
We did (essentially) no advertising … only the yard sign
I made about $1,000 per hour on this deal (I had no more than 15 hours of my time in the whole thing, including the yard work).
We were able to get a huge payday by solving a very serious problem for some people who needed some serious help.
This one deal paid for ALL of my RE education up to that point and left money to spare
We (Russ and my daughter, me and my "then wife") all went out for a very nice dinner after that to celebrate some success.
[Chad- What a story! There are many lessons, but I took away the importance of listening, offering a solution based on that listening, and moving fast to execute the solution. Skeeter really made money on this deal because of his confidence and his knowledge. It looks "certain" now after the fact, but he probably faced uncertainty as he executed it (especially in 2008!). But he used what he knew about the market, he explained his solution in understandable terms to everyone involved, and everyone walked away happy.]
What has been the overall effect of this deal on your life? Lessons learned?
This deal showed me:
Deals can be found with "zero cost marketing"….keep talking about real estate and a deal will find you.
There can truly be winners on all sides of the deal.  If you focus on solving the problem, everyone can win.
Real estate deals can truly be done with zero of you own money.
The bigger the problem you can solve, the bigger your payday can be.
This deal really cemented my long-term interest in RE investing.  On this one deal, we got back over 100% of the "tuition" we paid for our initial RE education and showed me how RE investing can be very rewarding, both personally and financially.
Personal Growth/Development
Do you have any tools that help you manage your life, like a physical planner or digital software?
I don't use any special tools to manage my life.  A simple calendar (on my phone), as well as a "to do" list, is all I use.  I do follow an annual "report card" and goal-setting template that you turned me on to a few years ago.
[Chad – Another simple old-school scheduling & life management person. Me too! The annual report card and goal setting template can be found referenced in my Annual Review Article. 
What does a typical morning routine look like for you?
A "typical day" depends on the day.  During the week on Monday, Wednesday, and Friday, I'm up at 4:30 AM and to the gym at 5:00 AM. I'm back home by 6:15 AM (the Y is only a mile away from the house) and heading to work between 7:00 and 7:30 AM.
The workday is usually 8:00 AM (or so….it's flexible) to around 5:00 PM – 6:00 PM (depending on the tasks to get done).  When I have time during the workday, I'll either ride my bike at lunch, take a walk at lunch, or "do real estate stuff" (search on the web, check my emails for scan results, or go look at a property or drive a neighborhood) at lunch.
The route home in the afternoon may involve another "drive by" if I've seen a property come through on my scans, or maybe a detour to drive through a neighborhood.
Saturdays usually start with a trip to the gym, anywhere between 7:00AM to 8:00AM for about an hour of "fun stuff" (either TRX or core stuff) or maybe a bike ride.  Then, if I've identified a property worth looking at more closely (via my "Go-No Go" quick analysis), we'll go take a closer look.  My wife is also getting into this RE stuff, which is very cool!
Sundays during "nice weather" usually starts with a long bike ride on our tandem for 2 to 3 hours and then to church.  After that, it's usually some rest.
Somewhere in there, we do the chores, I play a little guitar, we eat and sleep, and manage the "normal household stuff".
As I prepare mentally for "retirement", I know that the current routine will change.  I will have to make adjustments and find a new routine that works for me and allows me to continue to be productive but enjoy myself at the same time.
What's your #1 habit to stay personally productive and fully engaged in life?
"Live like a clock," which is an idea from one of my favorite authors, John L. Parker.  This means "get a productive routine and stick to it."  I am a "routine-oriented" kind of guy.  I've found that having a good routine is very critical to my "feel good" and my productivity.
As I approach "retirement", this fact is a bit of a concern to me.  I will need to develop a new routine so I don't waste the rest of my days vegging out in front of the TV or computer!
Who have been your most important heroes, mentors, and/or teachers?
I've had quite a few great mentors and teachers.  That said, with the right perspective, I've found that I can still learn something from the "worst" boss or teacher (i.e., how NOT to do something is still a valuable lesson)
My parents were absolutely awesome.  They raised 6 successful children, and we all agree that we "hit the lottery" when we were born into the Askey family (that's a Greg Pinneo term from one of his talks).
My brothers (all engineers) and sisters are still great mentors and teachers.  We stay in touch regularly with each other and we're all sharing our knowledge and experiences as we either enter retirement (my oldest brother – 63) or approach retirement (my youngest brother – almost 55).  We learn from each other's experiences.
My childhood friend's (Fletch) father, "Mr. Moore" – He taught me a lot of "hands-on skills" that help me even now in my RE investing.  Fletch and I mixed a lot of concrete and did a lot of work with the SkilSaw and jig saw as teenagers.
My college running coach (Tom Raynor) – taught me some life lessons on the road (literally).  We still stay in touch today along with the guys I ran with in college.  Tom is the former owner of a chain of running stores (Fleet Feet) and is a very successful investor himself.
Chad Carson – great teacher, great example of a coach (again…no kidding here).  You have a great way of making the concepts simple and the examples relevant.  I've never read or heard anything from you that was not practical and achievable.  It took me a while to find you!
[Chad – I'm deeply honored to make the list. Thank you. Simple, practical, and relevant is what I aspire to with my information!]
What are your favorite books or authors? Can be categories in business, investing, or life/philosophy (other than a sacred book)?
[Chad – Thank you again! That's a first for me being on a list with Robert Kiyosaki. Lol.  And the John L Parker books look like something I'll want to check out.]
What legacy do you want to leave personally and in your career?
I've not really thought about this too much at this point.  I really only care that I am thought of as a Christian, a good person, a good husband, and a good father to my children and stepsons.  If I can be all of that, then the rest is gravy.
Final Advice For Other Investors
Any big mistakes you've made that others should avoid? And what advice do you have for a young person just considering their future career and life as an adult?
I've made lots of mistakes, but (evidently) none of them fatal at this point!  I don't think I've made any huge mistakes that have limited me or forced me in a direction that I did not want to go.  To that end, perhaps I've been too conservative in my approach to life (???) or too comfortable in the status quo (???). Who's to say?
But I can say that I've learned a lot of things along the way:
Truly "like" what you do to earn money.  Any "job" or money-making activity that you do not enjoy is NOT worth it.  My "regular employment" goals were never primarily about money.  My choice of job was all about enjoying what I do, making a positive contribution, and getting paid "half decent" while doing those two things.
Whatever you do, do it with a purpose and with intensity.   I go to the gym with a purpose….to work out  and make gains (not talk and waste time).  I eat for a purpose…primarily for nutrition (but I also enjoy eating!).   When I do RE activities, my purpose is to find a good deal and execute it.
THINK!  Don't just take what you hear or read at face value.  Think "a layer deeper".  Sometimes what you thought to be true is not really true!
Move…get exercise!  The human body is an amazing machine.  It was built to move, not just sit.  Find an activity (exercise) that you enjoy and go do it.  Have fun with it.
Stay curious!   Be inquisitive.  Question "things".  Learn new things.  It's "exercise for the brain".
Any final tips for others looking to invest in real estate and achieve financial independence?
Yeah.  Don't wait as long as I did to start investing!
When you're "young" (it's all relative), time is your friend. Young people have more time to build wealth, take advantage of compounding (the 8th wonder of the world), and recover from financial mistakes.
When you're "old", time is not your friend with respect to investing.   But, it's never too late (really) to get started in real estate.
[Chad – Thank you, Skeeter, for taking the time to share more about your story, your "lazy" buy and hold real estate philosophy, and your life advice for others. It was awesome! I can't wait to see what the next couple of years bring for you.]
You can leave questions or comments for Skeeter below. He'd love to hear from you.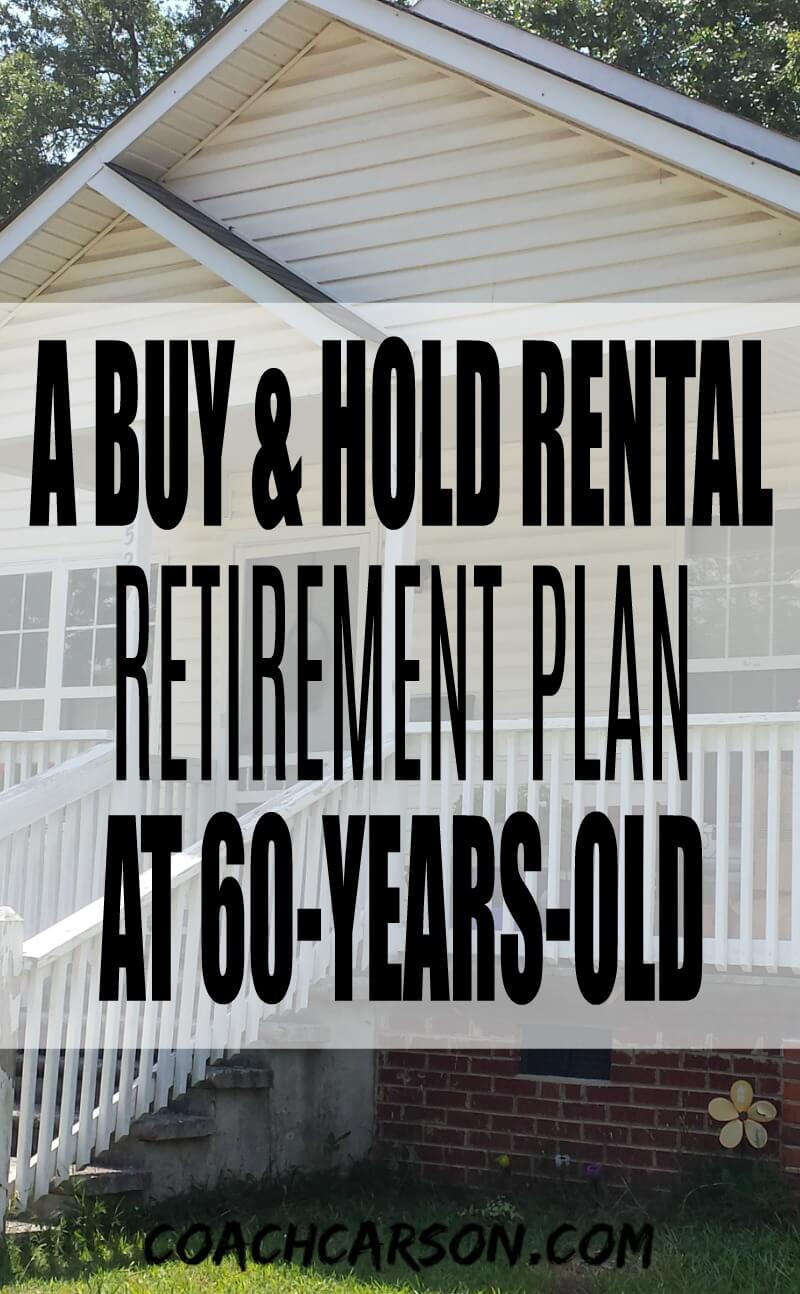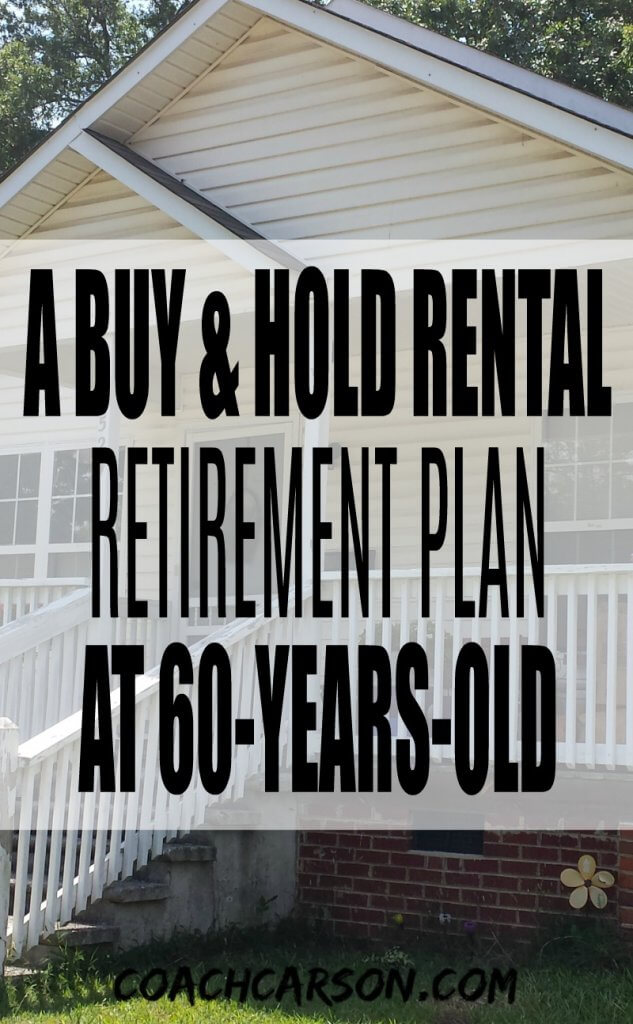 Get My Free Real Estate Investing Toolkit!
Enter your email address and click "Get Toolkit"