The year 2016 is quickly winding down, and in 3 weeks we'll begin 2017. Are you preparing to make 2017 even better than 2016?  To help you make 2017 the best year possible, I've republished my guide called "The Annual Review: The #1 Habit of Exceptional People."
Why Do An Annual Review?
An annual review has become one of my most important rituals personally, professionally, and financially. It's a chance to reflect, get better, and outline my priorities and vision for the next year. And early to mid-December is the perfect time to begin it.
You don't have to make your annual review process exactly like mine.  But if you're struggling to gain traction with your goals or if you just want to try a new approach, feel free to borrow my own process. I've shared each of my steps with examples here:
A Journey Awaits
My own annual review will be different than normal this year.  You may know by now, but my family and I are leaving the country January 4th for a year-long mini-retirement to Ecuador in South America. I'll still make other goals in 2017, but the trip is obviously the #1 priority.
If you'd like to follow along with my journey, I plan to post occasionally to a new blog about family travel and exploring new places. My wife Kari will be contributing some as well. The page isn't up yet, but let me know HERE and I'll keep you updated once it's live (hopefully very soon).
I wrote earlier this year that our biggest pre-trip challenge was simplifying our lives. I'm afraid that the process continues even to the last minute! But the flight is booked, so we'll get there ready or not!
Other Updates
Even during all of that preparation, I feel very fortunate that 2016 has been amazing in many ways.
First of all, my Clemson University Tigers are once again in the College Football Playoff! As a former linebacker with Clemson from 1998-2001, the program is near and dear to my heart.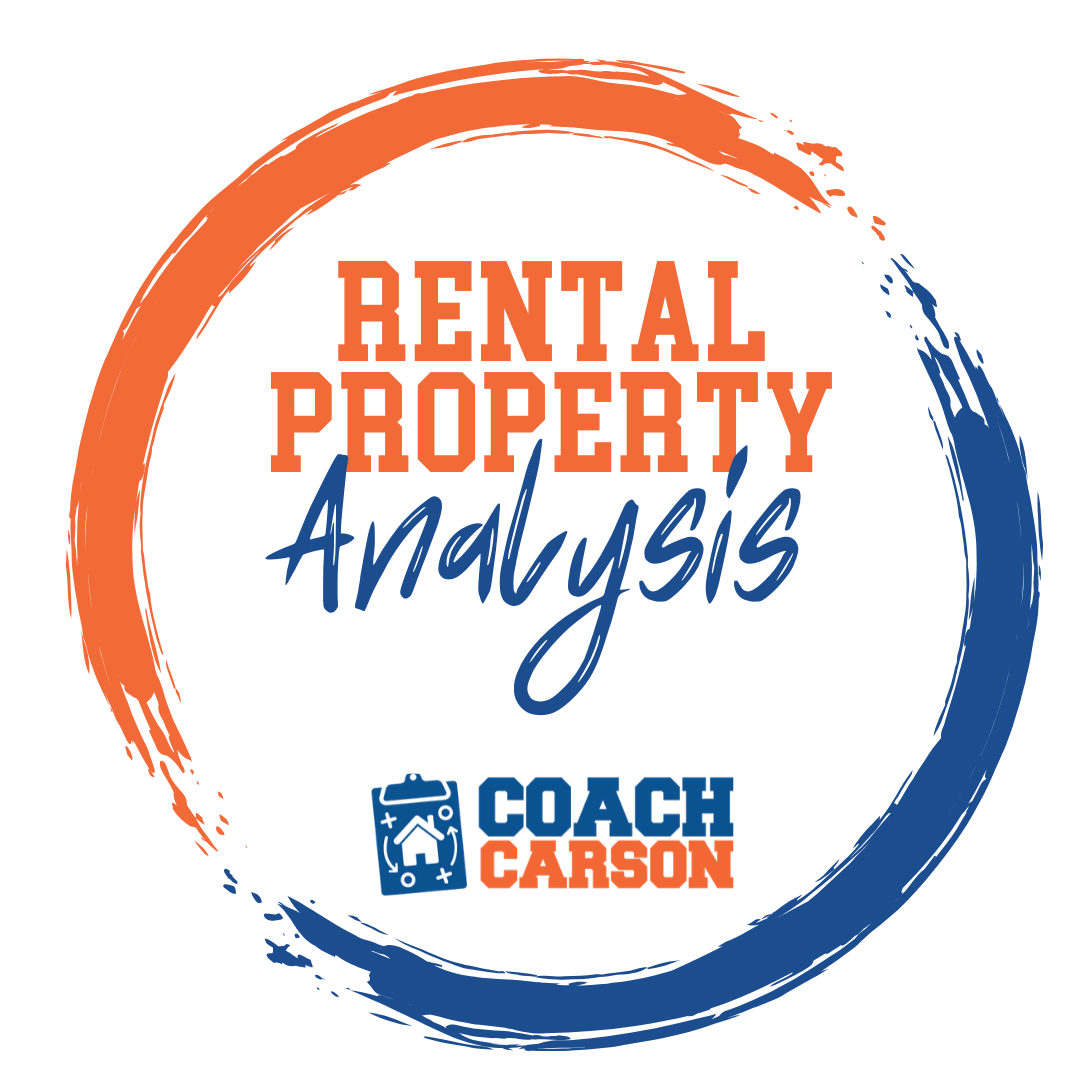 A course by Coach Carson that teaches you how to run the numbers so that you can confidently analyze and buy profitable rental properties. It also includes Coach's rental analysis spreadsheet.
Get the Course
The head coach at Clemson, Dabo Swinney, wins a lot of games, but I'm most proud of how he positively impacts his players' lives.  I recommend reading the article It's How You Win That Matters to get more on Dabo's leadership style.  You can also see video clips of Dabo from a seminar that he and I gave together in 2010. I consider Dabo to be the John Wooden of modern-day sports.
In 2016 my real estate business experienced positive growth with some big acquisitions.  My business partner and I also cleaned up our portfolio by trimming off a few properties that didn't fit in our core strategy.  And our biggest asset continues to be the people on our very small but amazing team.
In my local community of Clemson, SC, I've had a lot of fun co-leading a movement to build a new greenway called the Green Crescent Trail.  A small, motley group of dreamers began the process 2 years ago, and in early 2017 the local towns will be surveying and getting bids for some of the first trail sections!  The process has not been easy, but it's been very rewarding.
Coachcarson.com has also grown in 2016.  This has given me the opportunity to write for many more wonderful people. Thank you to all of you who have shared my work with friends and family. It's the biggest compliment you can pay me.
After I'm settled in Ecuador in 2017, I have big projects planned for CoachCarson.com, including a book, an online course, more YouTube videos, and more practical real estate investing articles. So, stick around for even more if you like what you've seen so far!
Reflections and Growth
I've shared the positive highlights of my year here.  But trust me there are many more challenges, reflections, and lessons to be learned during my own annual review process.  I'm sure you'll find your share as well. And that's the main point.
I hope that 2017 will be a year of personal growth, financial progress, and amazing moments for you. And I hope that my own Annual Review process will be a help. All the best to you!
What has 2016 been like for you?  Do you have a year-end review process? What are your goals and plans for 2017?
I'd love to hear from you in the comments section below.
Get My Free Real Estate Investing Toolkit!
Enter your email address and click "Get Toolkit"