"Freedom is what we're all looking for, and value is the way to achieve it."

Chris Guillebeau, The 100 Startup
Freedom.  Wouldn't you say that is a big part of why you want to be in business? 
In the $100 Startup Chris Guillebeau points out that if we want freedom, we must first focus on value.  In fact, you could summarize the purpose of your entire business as a vehicle to create value for your customers.
Chris Guillebeau defines value simply as helping people.  So whether you are renting houses, selling burgers, preparing someone's taxes, or cutting their grass, Chris would say that in essence you are earning money because you are helping your customers. He also reminds us:  
"If you're trying to build a microbusiness and you begin your efforts by helping people, you're on the right track. When you get stuck, ask yourself "How can I give more value?" Or simply: "How can I help my customers more?"
Value, helpfulness, or the more practical alternate, usefulness, are the true north of your business efforts.  They are a compass that can guide you towards your goals.
Are things going poorly? Just help more. Are you stressed? Just give more value. Are you frustrated? Be more useful. Are you losing money? Go back to your customers' needs and figure out how to serve them better.
Like all entrepreneurs, I regularly get stressed and anxious about a variety of problems that surface in my business.  I am constantly amazed that whenever I remember to refocus on value, usefulness, and helpfulness, my stress and my problems quickly turn around.  This compass of value has guided me back to a path of business success more quickly than any other.
So if you are already in business or if you are just starting out, make value your #1 rule.  Keep the questions "How can I be useful?" and "How can I help?" in the front of your mind during all of your business activities.  I think you will then more naturally arrive at the business destinations you were hoping to find, like more money, more freedom, and more fulfillment.
Get My Free Real Estate Investing Toolkit!
Enter your email address and click "Get Toolkit"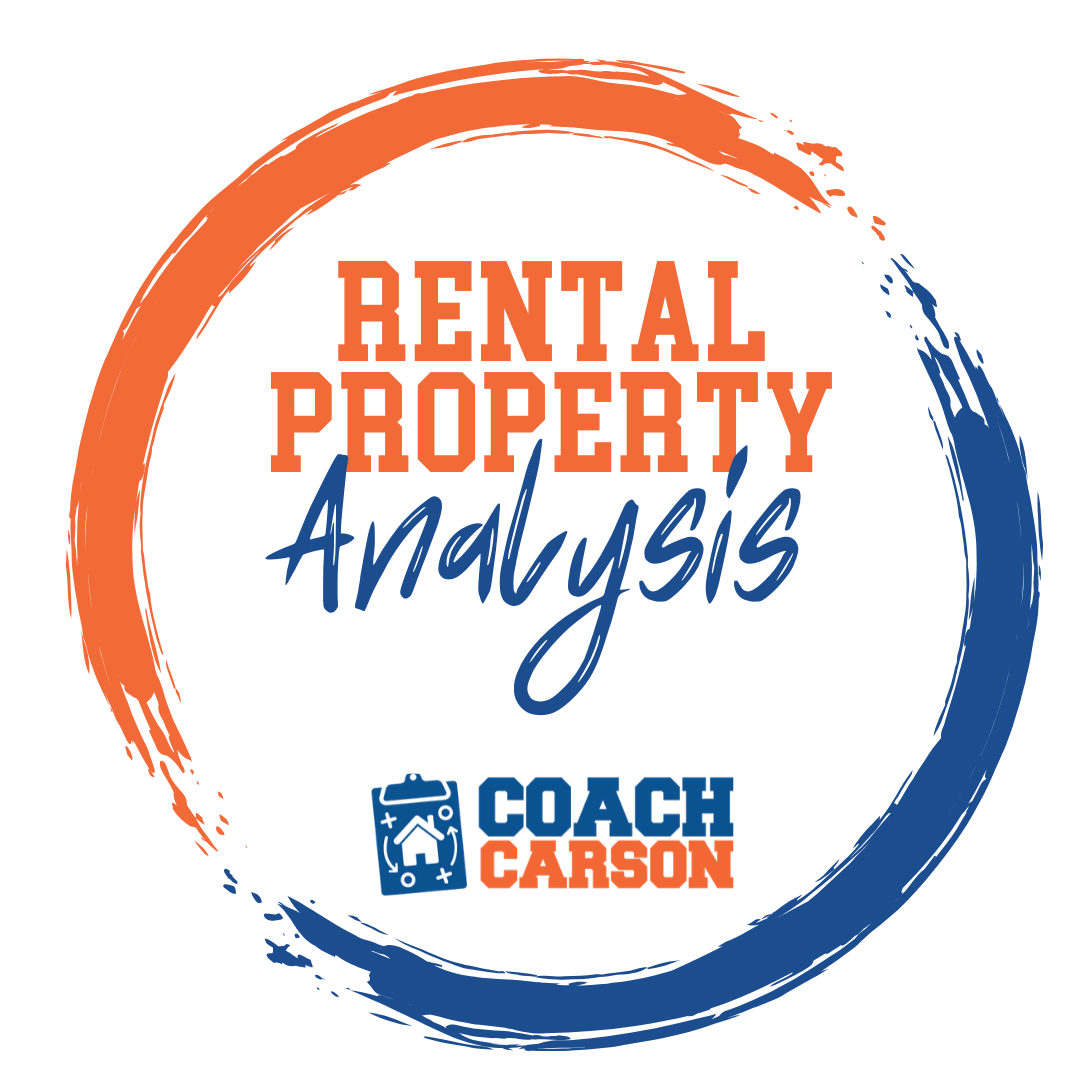 A course by Coach Carson that teaches you how to run the numbers so that you can confidently analyze and buy profitable rental properties. It also includes Coach's rental analysis spreadsheet.
Get the Course