I had just finished dinner with my family at the end of a steamy, South Carolina summer day in late August. I briefly looked at my phone and noticed six missed calls from my property management company.
"This can't be good," I said to myself.
I immediately called back the maintenance supervisor and learned that one of my rental properties, a 4-unit building, caught fire a couple of hours earlier.
"Is anyone hurt?" was my first question.
Thankfully, he confirmed that no one was hurt, and the fire department had already finished putting out the flames. But part of the building was a mess, and he suggested I come take a look.
I sent a text to my insurance agent letting him know the situation, and then I was quickly out the door and on my way.
Rental Property Fire & Restoration – A 7+ Month Process
This is the call that no one wants to get. Whether you're the tenant or the owner, it's a traumatic experience. But if you're in the rental business and own properties for long enough, unfortunately, either fire or some other kind of disaster is something you may have to deal with.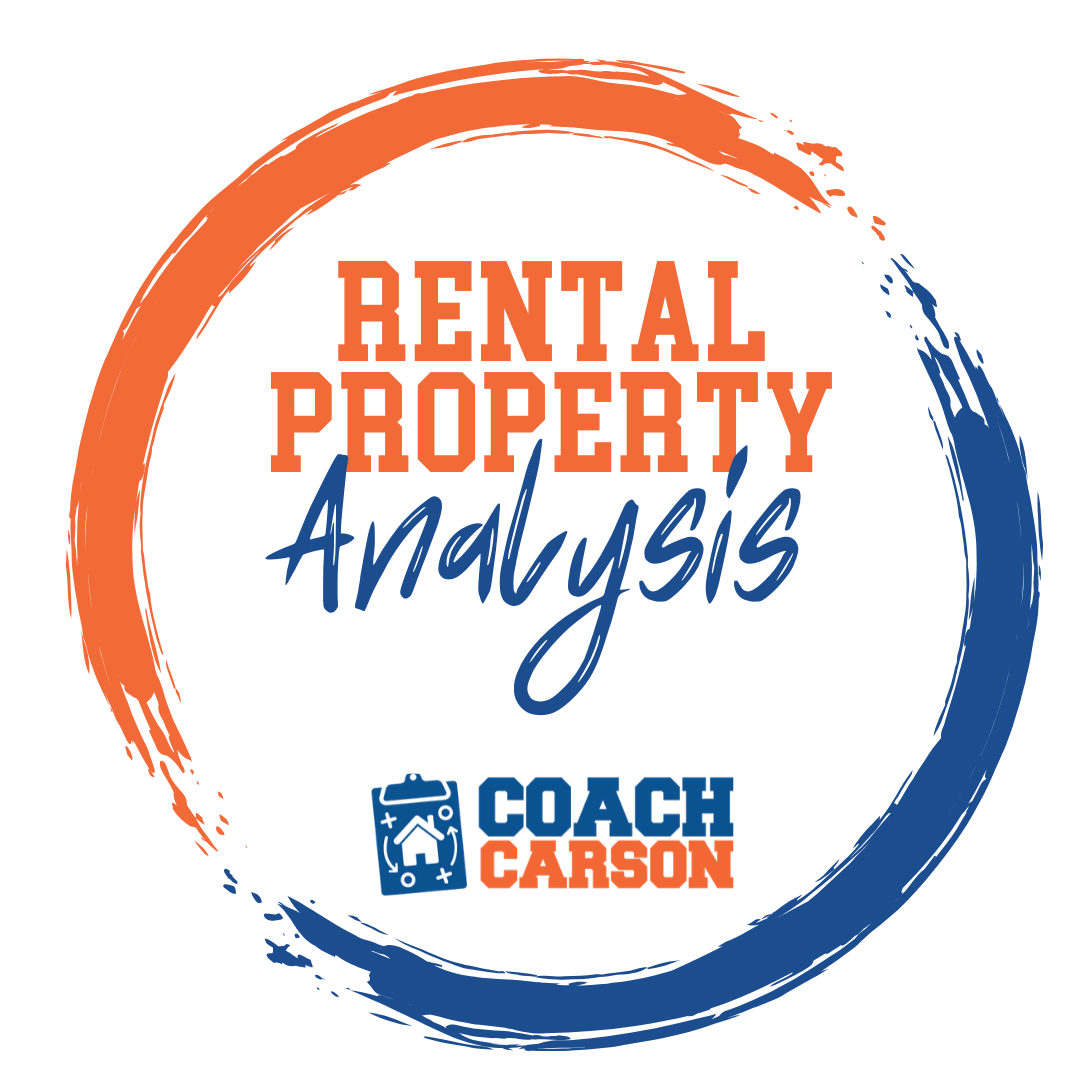 A course by Coach Carson that teaches you how to run the numbers so that you can confidently analyze and buy profitable rental properties. It also includes Coach's rental analysis spreadsheet.
Get the Course
My business partner and I experienced this rental property fire on August 20, 2020, and the total process to get back to normal lasted over 7 months.
In order to help fellow rental property owners and tenants understand the process better, this article and the companion podcast share the steps we went through from beginning to end, including:
the immediate aftermath of the fire
the effect of the fire on our tenants
filing an insurance claim
assessing the damage
staying organized with details
potential reimbursement (subrogation) from the renter's insurance company
moving some tenants back in
contractor bids
restoration of the damaged property
finding a new tenant
receiving final insurance claim checks
Let's begin.
Day 1 – The Immediate Aftermath of the Fire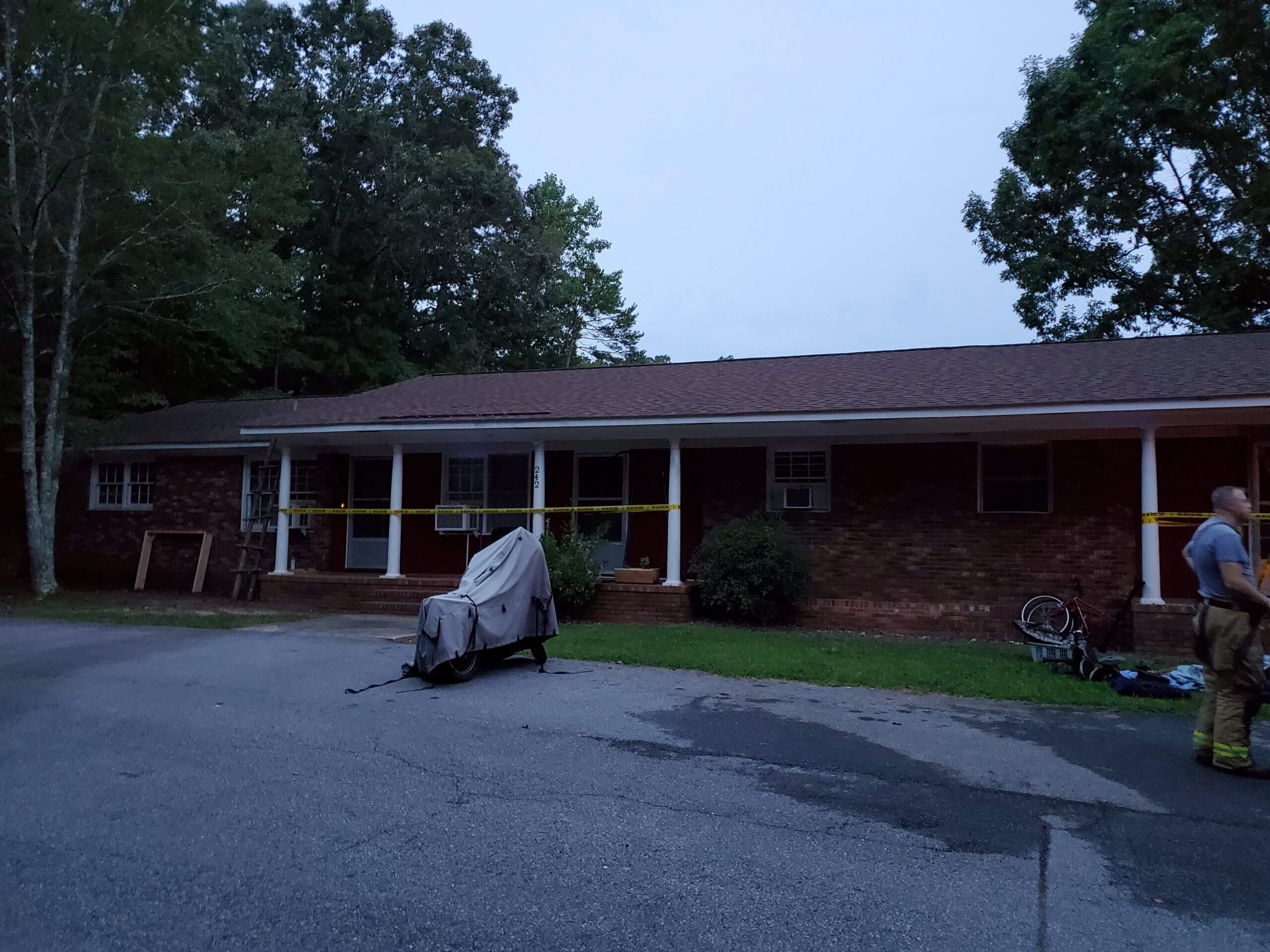 When I arrived on the scene, I had to park down the street and walk because of the fire trucks and police cars blocking the road.
Firefighters were still walking around the building doing their post-fire safety and inspection procedures.  The captain told me that no one would be able to stay in the apartments until a city inspection confirmed it was safe.
I also learned the likely cause of the fire.
One of our tenants (in unit #2) had just moved in. They were college students getting ready to begin the fall semester at Clemson University. During their move, they put some containers on top of the stove. Not long after, they flipped on the electric breakers. They then left for a quick trip to the store.
When the tenants returned, the building was on fire. Somehow the stove switched on, and their stuff caught fire. The report from the fire department suggested that was the beginning of the blaze.
Effect of the Fire on Our Tenants
When I arrived, groups of people were in the parking lot, including our tenants, their friends and families, and representatives from my property manager.
Numerous things went through my mind, but the most important concern was our tenants. After all, it was their home and belongings inside the building, and it was their lives turned upside down and displaced by the fire.
Fortunately, the representatives from my property management company were already helping the tenants figure out what to do next. Some had friends or family they could stay with. Others were able to temporarily move into another vacant unit we had. With our permission, our property manager also bought pillows, blankets, towels, and food to help them get through the first couple of nights.
I spoke briefly to each one, saying I'm sorry and asking if there was anything I could do to help. Most politely declined and said they were almost ready to go. They were understandably shaken and frustrated from the event.
My property manager made sure all doors were locked, and we all left for the evening.
Days 2 – Assess the Fire Damage
Once I confirmed that no one was hurt, my next concern was the damaged building.
Although the damage could have been much worse, the fire itself destroyed the kitchen of the unit where it started. Plus, the heat and smoke damage spread a lot farther than the fire itself.
Here are some photos of unit 2, where the fire started. Thanks to Mike Wilson from Premiere Restoration for sharing the Matterport virtual tour with me that allowed me to get all of these shots.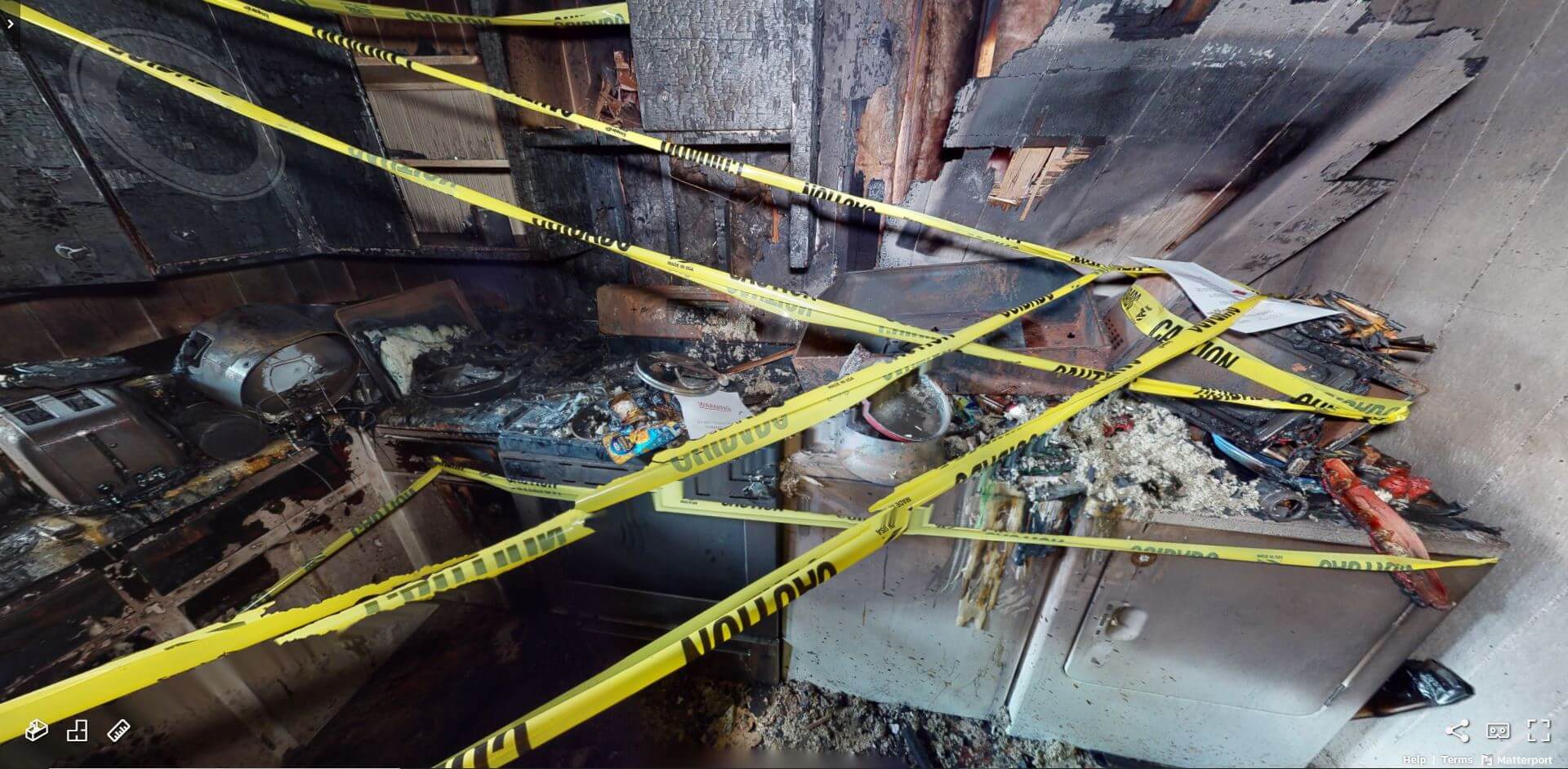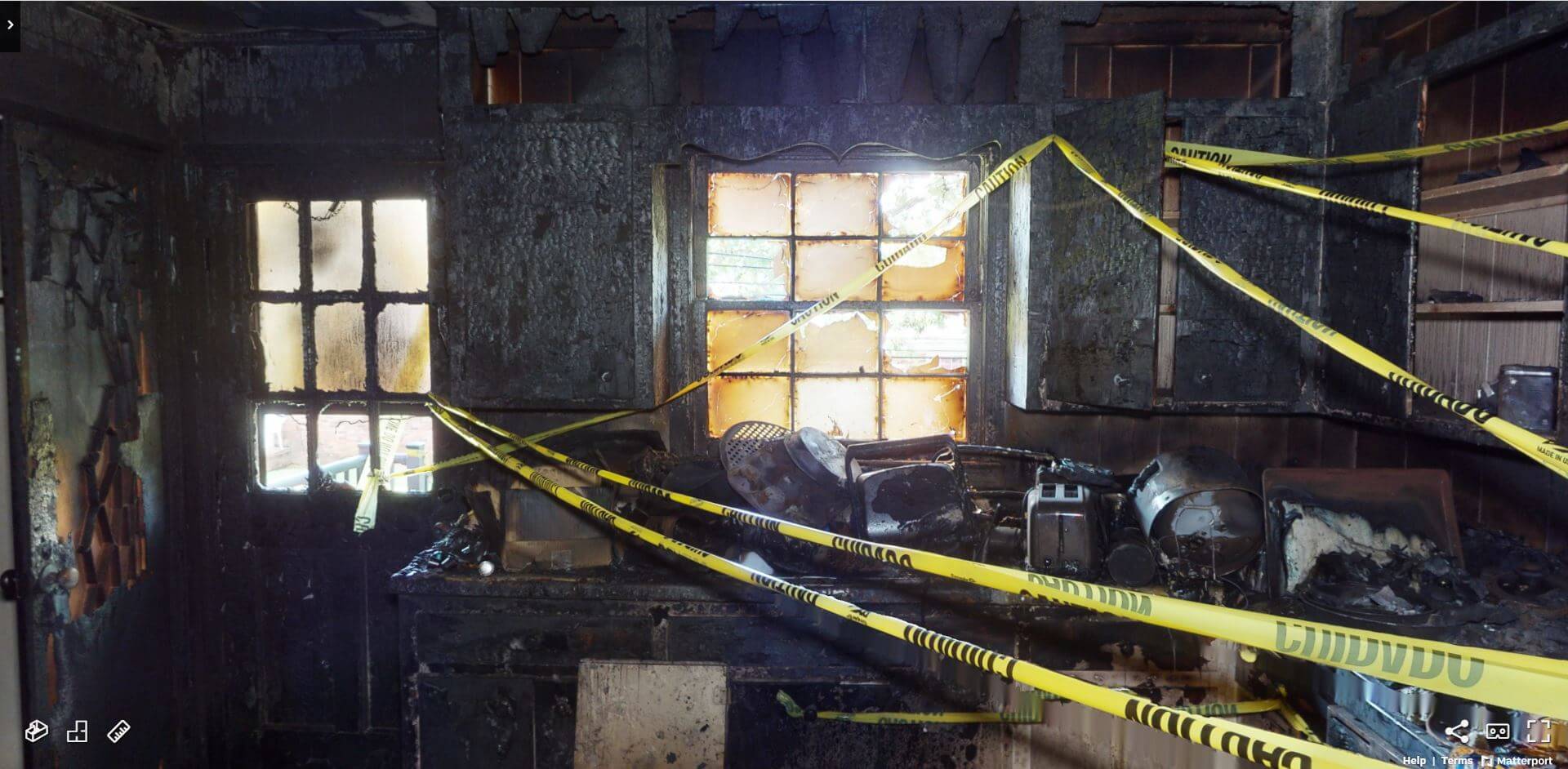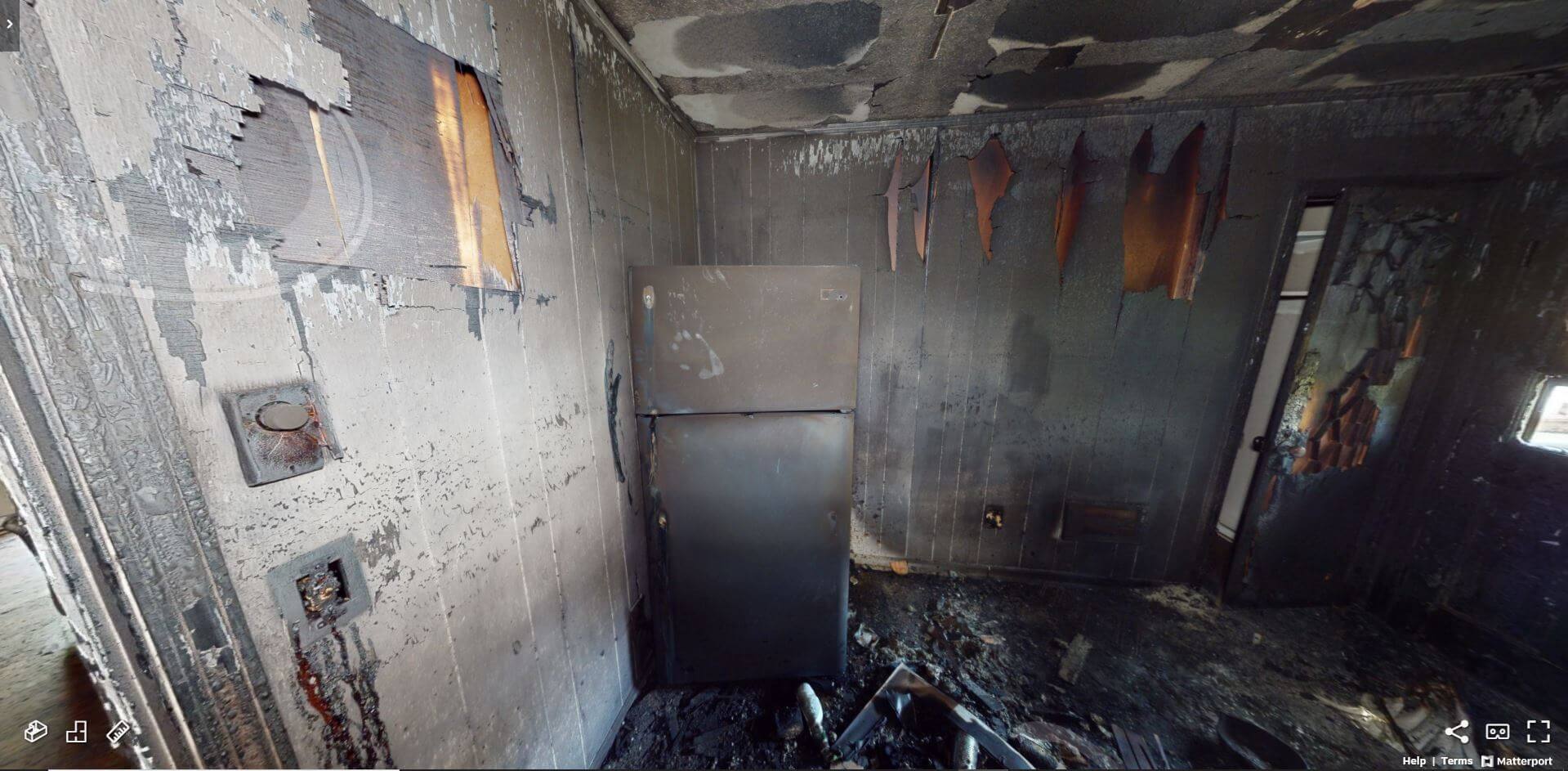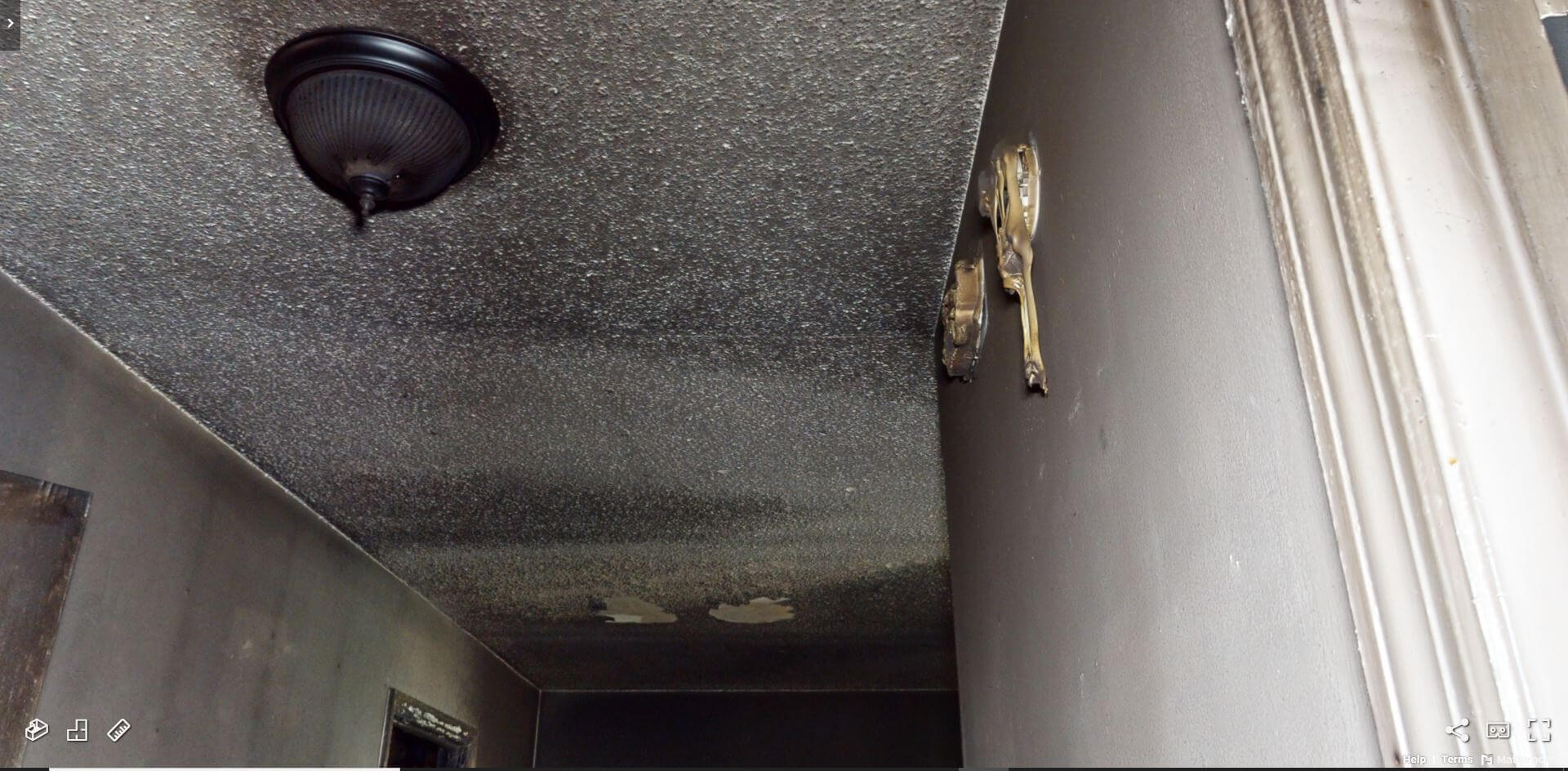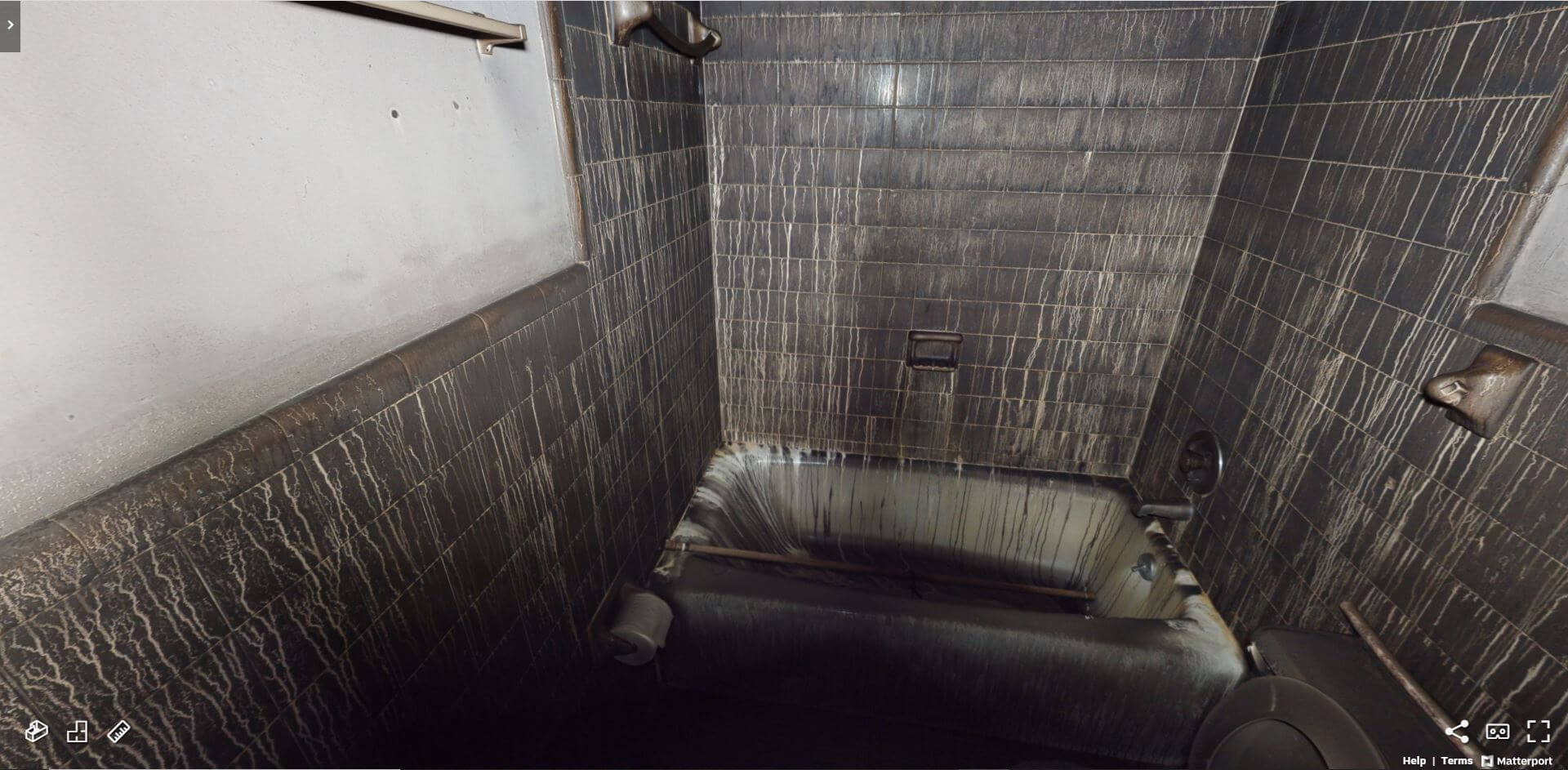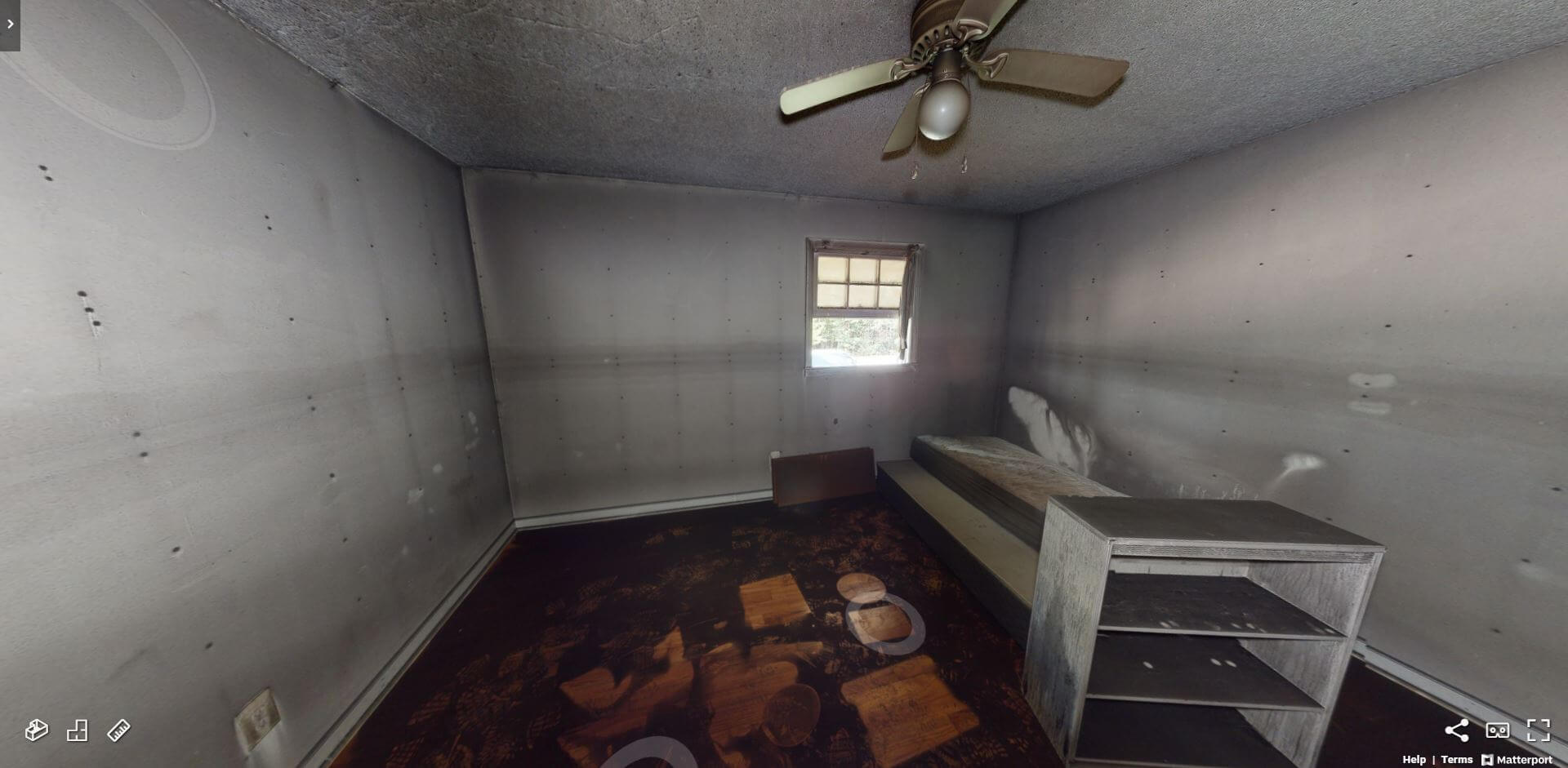 Very quickly, I could tell that unit #2 too would require total restoration. This means it would need to be ripped down to the framing and put back together again.
The kitchen of unit #1 shared a wall with unit #2, so firefighters cut a small hole to ensure the fire wasn't spreading. Because of potential damage behind the wall, this unit would also require some work before tenants could move back in. You can see the image below.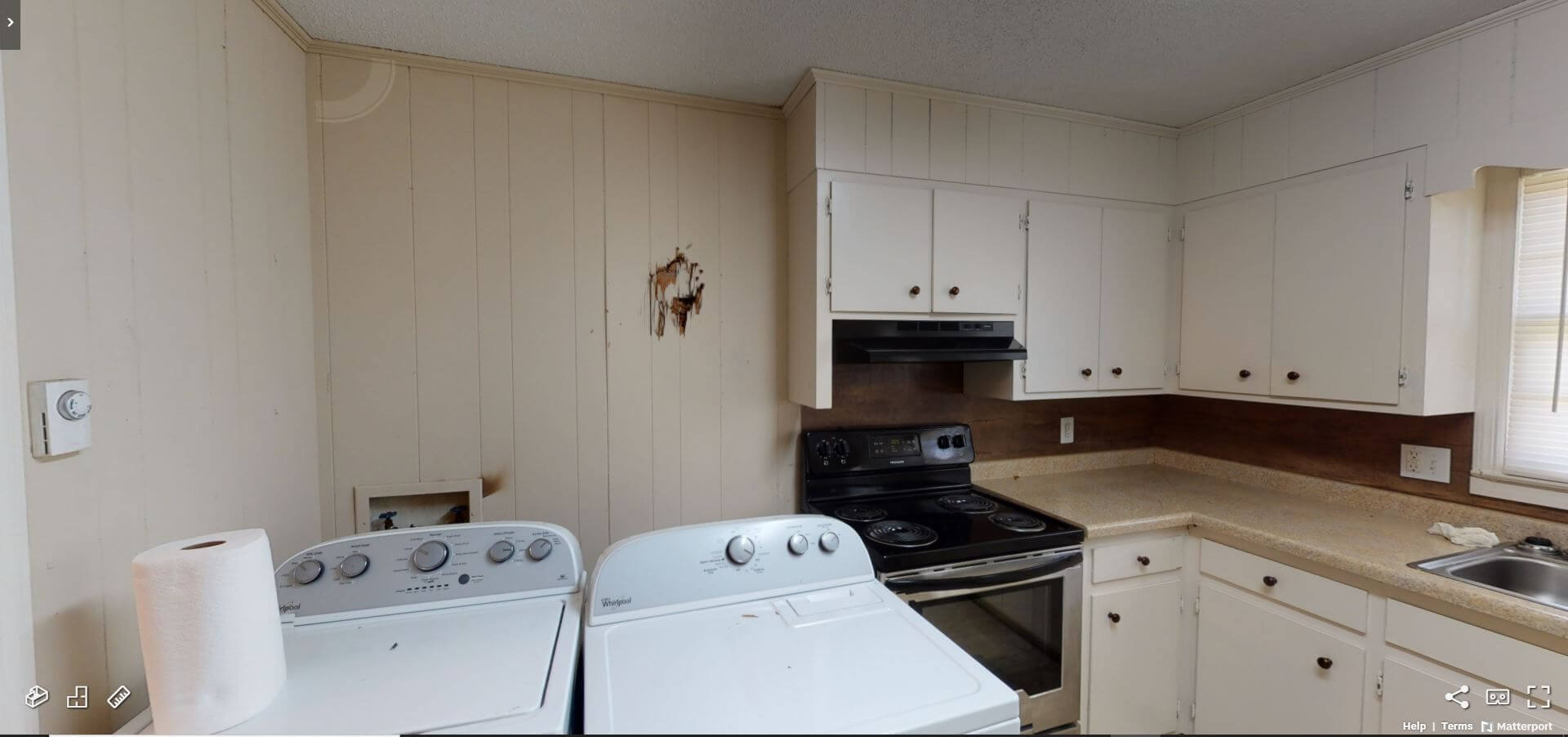 Units #3 and #4 were impacted by smoke, but they were the least affected physically. Within a week our property manager had the units cleaned back up and inspected by the city so that the tenants could return.
After assessing the damage myself, it was time to work with the insurance company to restore the building back to its original state.
Days 2 to 7 – File the Insurance Claim
This type of emergency is exactly why you should have property insurance. As soon as I got the call, I remember quickly checking to make sure we had insurance and had paid for it.
We did, of course, have insurance. And I notified my insurance agent right away about the fire. He called back that night to check in with me, and he began the process of filing a claim with the insurance company the next day.
Within a week, I received an email with written notice with a claim number and an acknowledgment that the claim request had been received.
I also got an email from the claims adjuster (aka the claims specialist) from my insurance company. He would be the primary person I would communicate with throughout the process from beginning to end.
Replacement Cost or Actual Cash Value Insurance?
Our particular insurance policy happened to include "replacement cost coverage." This means the insurance company pays us back for the full cost of restoring the property to its original condition, minus our deductible of $2,500 which we pay out of pocket.
Some investors use an alternative type of insurance called "actual cash value coverage." In this case, the regular premium (i.e. the payment you regularly pay to the insurance company) is often less. This is true because the insurance company is only required to pay you the actual value, which is often far less than the replacement cost.
For example in my case, the numbers looked like this for unit #2:
$67,000 = estimated cost to replace the building back to its original state
$36,000 = insurance company's actual cash value estimate (this is found by subtracting depreciation/aging from replacement cost)
$31,000 = difference
If I had actual cash value insurance, I would have had to pay the difference of $31,000 out of pocket PLUS my $2,500 deductible for a total of $33,500 out of pocket. So, our choice of replacement cost worked out for us in this case.
So why would you ever consider an actual cash value policy as an investor?
In some cases, investors buy properties for prices FAR below their replacement cost. For example, $50,000 for a 1,200 square foot single-family house that would cost $150,000 to replace. This especially happens in rural or other low-priced markets.
The premium savings of an actual cash value policy in this situation may be worthwhile because it may not be worth the far larger premium for replacement cost. Instead, the investor may be better off taking the cash value claim payment, bulldoze the building, and selling or keeping the land.
No matter what policy you get, you need to be organized during the entire claim process.
Week 2 – Getting Organized For the Long Fire Restoration Process
Not long after the fire, I posted a picture and told the story on my Instagram account:
View this post on Instagram
It was heartwarming to receive so many kind responses. I also got a lot of advice. One of the most common suggestions was this:
Stay organized with the details and paperwork!
Because the insurance claim and restoration process take a long time (many months), it's easy to lose track of important details that can cost you time and money.
So, I took that advice to heart, and it turned out to make the process MUCH easier in the end. Here are three ways I tried to stay organized during this entire process:
1. Create a folder to save all documents, paperwork, and pictures
I like Google Drive, so this was the easiest place to keep and share my files. Here was how I organized subfolders:

2. Create a spreadsheet to document all expenses and reimbursements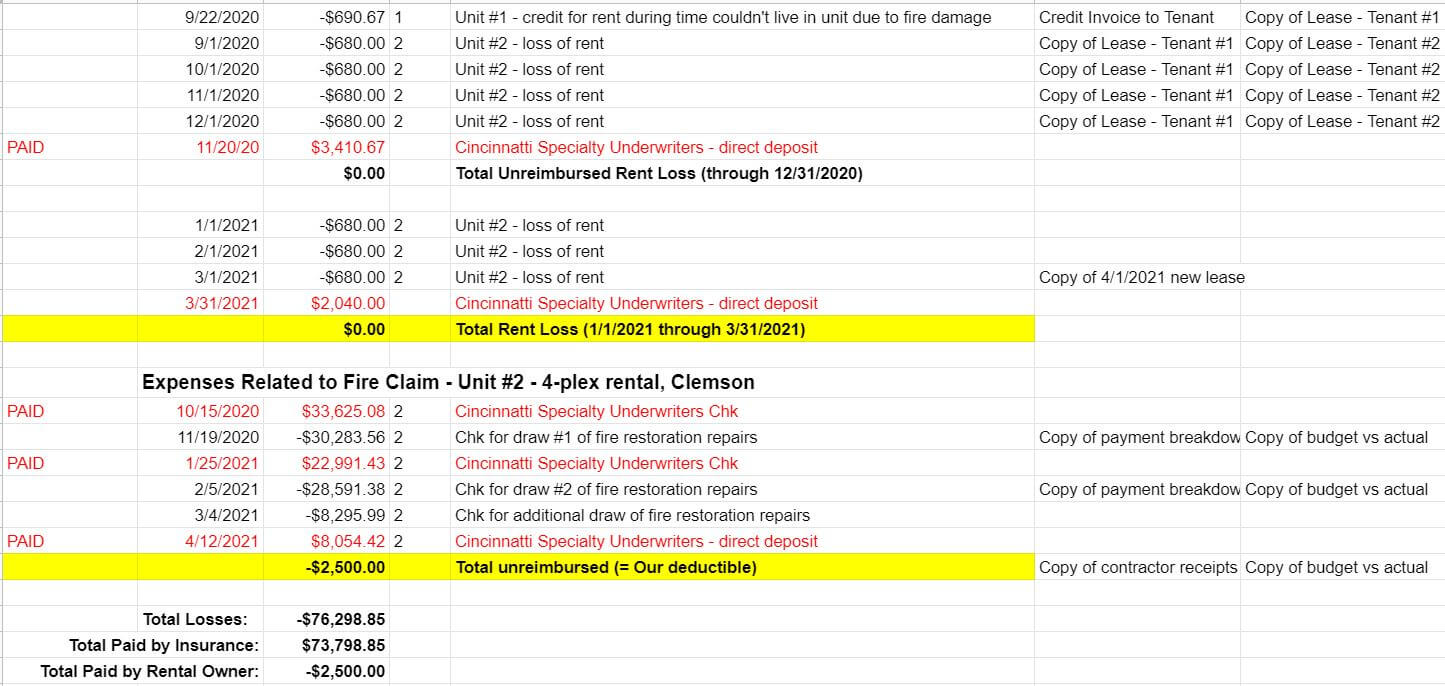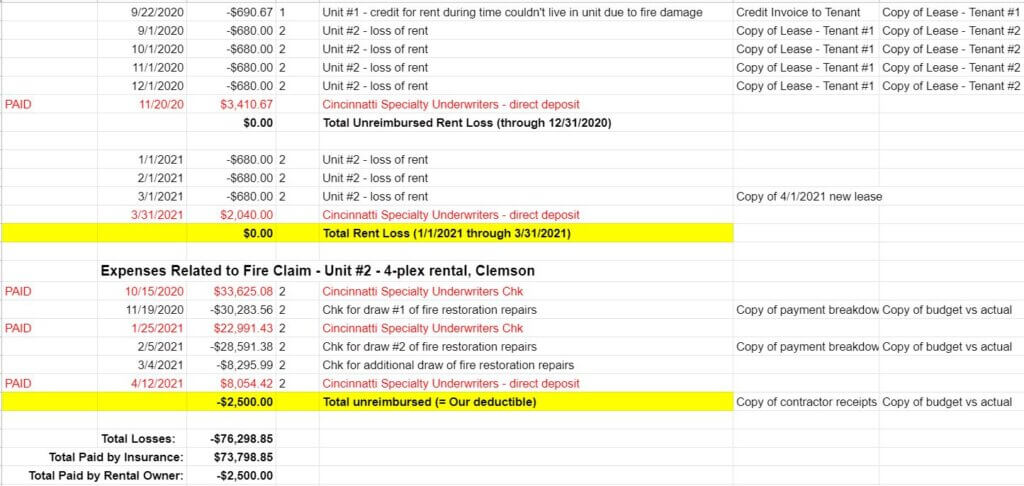 This spreadsheet was probably the most helpful step I took in the organization process. Before I paid my first bill for anything related to the fire, I tracked every expense and every reimbursement within this spreadsheet. I also linked to any required proof (like invoices, statements, leases, etc) so that the insurance company representatives could find everything they needed in one spot.
I found that this spreadsheet reduced the delay and back and forth during the process of requesting reimbursement payments.
3. Communication Log
I had several people tell me to keep a communication log to keep up with the dozens of communications between myself and the insurance company and contractors.
In the end, my email became the log. When possible, I did all of my communication in writing over email. This allowed me to later search by the person or the claim # in order to find all of the communications between us. In the few cases where we had a phone call or email instead, I sent an email to myself or to the person summarizing our conversation.
Weeks 3 to 4 – Work with Renter's Insurance Company for Subrogation
We have always recommended that our tenants get renters insurance. After this experience, we are considering requiring it.
Renters insurance pays for the replacement of the tenant's personal property (not covered under the landlord policy), pays for lodging while the tenant is displaced, and pays for liability that the tenant may be responsible for.
In this fire emergency, 3 of the 4 tenants had insurance. This helped them with their housing needs right after the fire. Our tenants in unit #2 happened to have renters insurance, and this created an additional layer of complexity in our insurance claim process.
Although there was no accusation or evidence of intentionally causing the fire, our tenants in unit #2 were the accidental cause of the fire. Therefore, my insurance company gave a subrogation notice to their renter's insurance company, which means they expected them to reimburse both me and my insurance company for our losses.
As of my writing almost 8 months after the fire, I haven't heard the final results. But the renter's insurance company was involved and notified at each step of the way. If the subrogation is successful, it will mean that my insurance company pays nothing for the loss and I'll get reimbursed for my $2,500 deductible.
I don't know exactly how insurance underwriting works, but I'm hoping that saving my insurance company a large amount of money due to the renter's insurance also helps my credibility and rates with the company for future coverage.
Weeks 1 to 5 – Moving Some Tenants Back In
Within the first week of the fire, my property management company got units 3 and 4 cleaned up so that the tenants could move back in.
The subrogation process explained above slowed down our ability to begin the restoration and cleaning of unit #1, which had the fire-damaged wall in the kitchen. But after a short delay, my property management company also oversaw the removal of cabinets, the opening of the wall, replacement of some wiring, inspection by the city, and remodeling to put it back together.
Within 5 weeks of the fire, our tenant in unit #1 was able to move back in.
That meant we could turn 100% of our attention to unit #2, which had the most damage.
Month 2 – Contractor Bids and Insurance Company Approval
It took four weeks for my insurance company and the renter's insurance company to get their initial communication channels and inspections finished. After that, we were able to agree on what needed to be done to begin the restoration.
I talked to two different contractors for estimates. One I mentioned earlier was Mike Wilson from Premiere Restoration, and the other was my property manager Tiger Properties of Clemson, which also has a repair contracting division.
Meanwhile, the insurance company also hired their own construction consultant to inspect the property. This consultant created a repair list and estimated the cost.
I would have been happy using either of the contractors. But in the end, I decided to use my property manager because of their lower price estimate, my high level of trust in them, and their faster start date for the remodel.
My contractor had to adjust his estimate a little to include a few things that he had left off originally, but in the end, we got on the same page with the insurance company. About 2 months after the fire in late October 2020, our contractors began work.
Month 3 to 6 –  Property Restoration of Fire Damaged Unit
Once I turned the project over to my property manager/contractor, I was very hands-off. We had enough trust working together, and they had a very clear list of work to do. So, just I let them do it!
We did have one big Covid-19 related delay. Supply chain issues from the pandemic made windows and doors very hard to get, so we had to wait 4 weeks or more before installing new windows. This delayed the pace of the remodel.
But by early to mid-February, our contractor finished the property remodel. Unit #2 looked as good as new!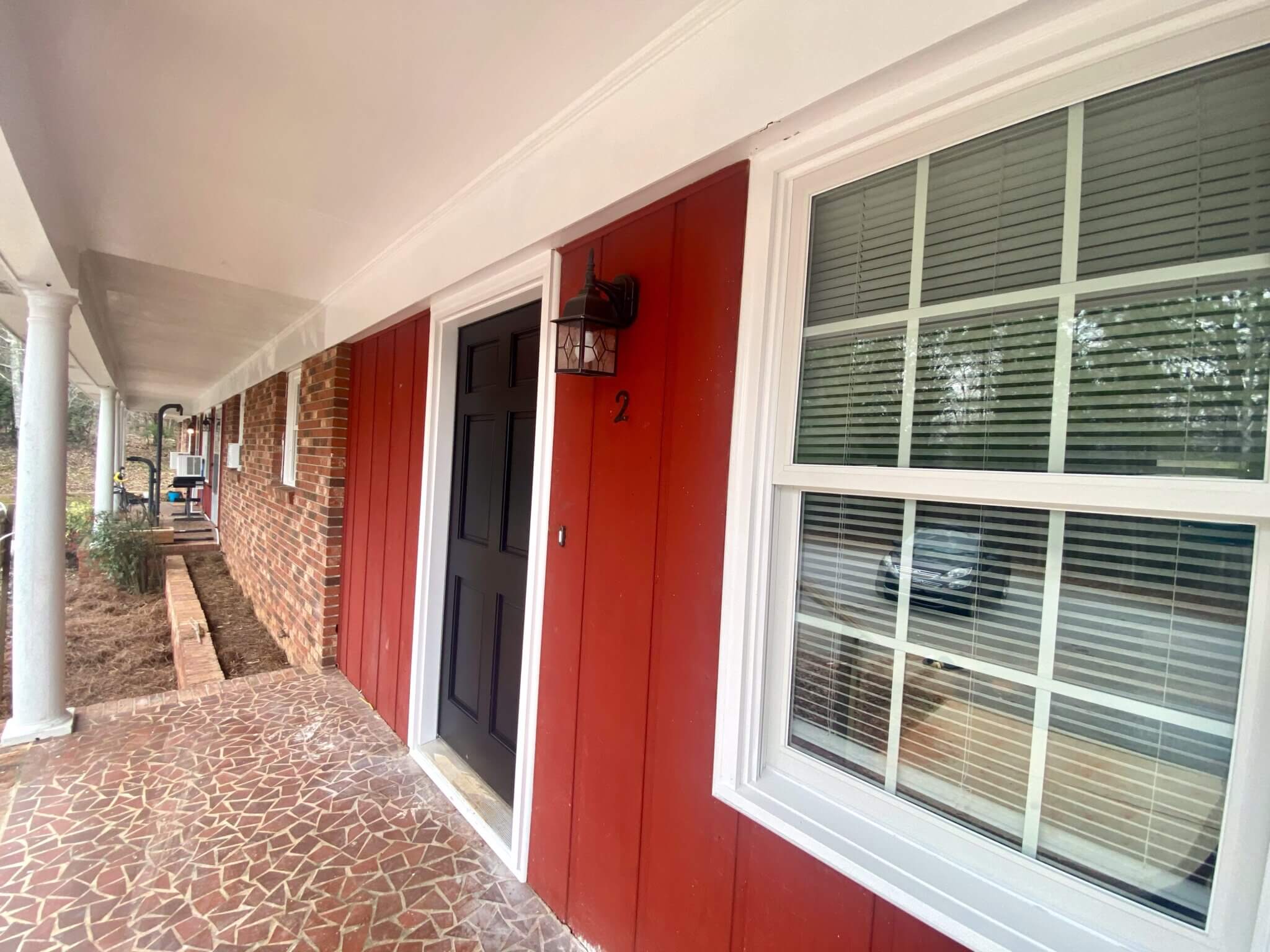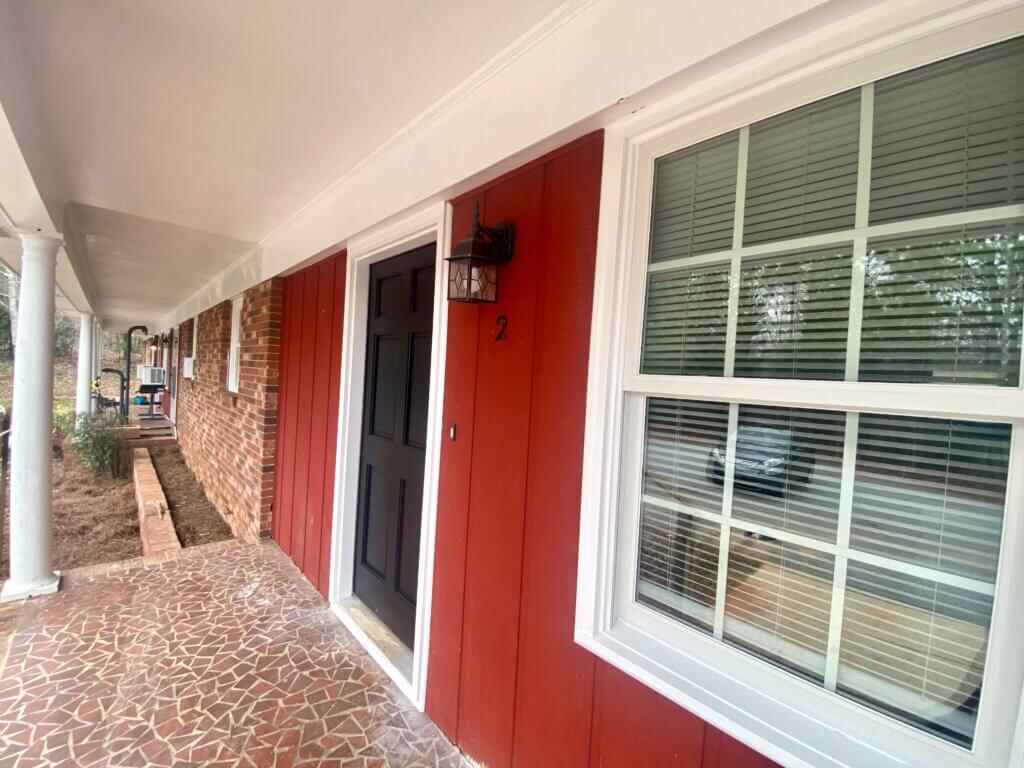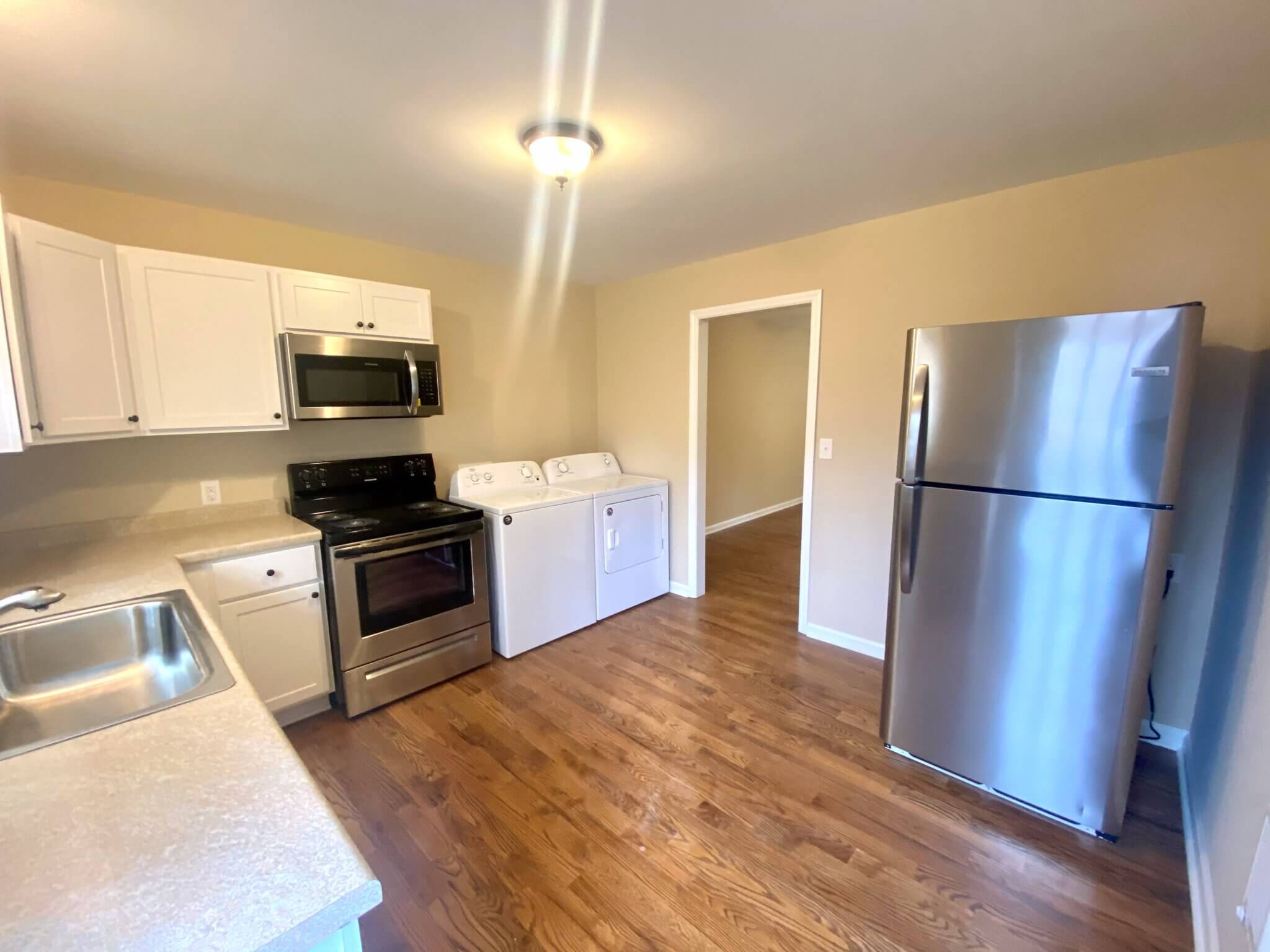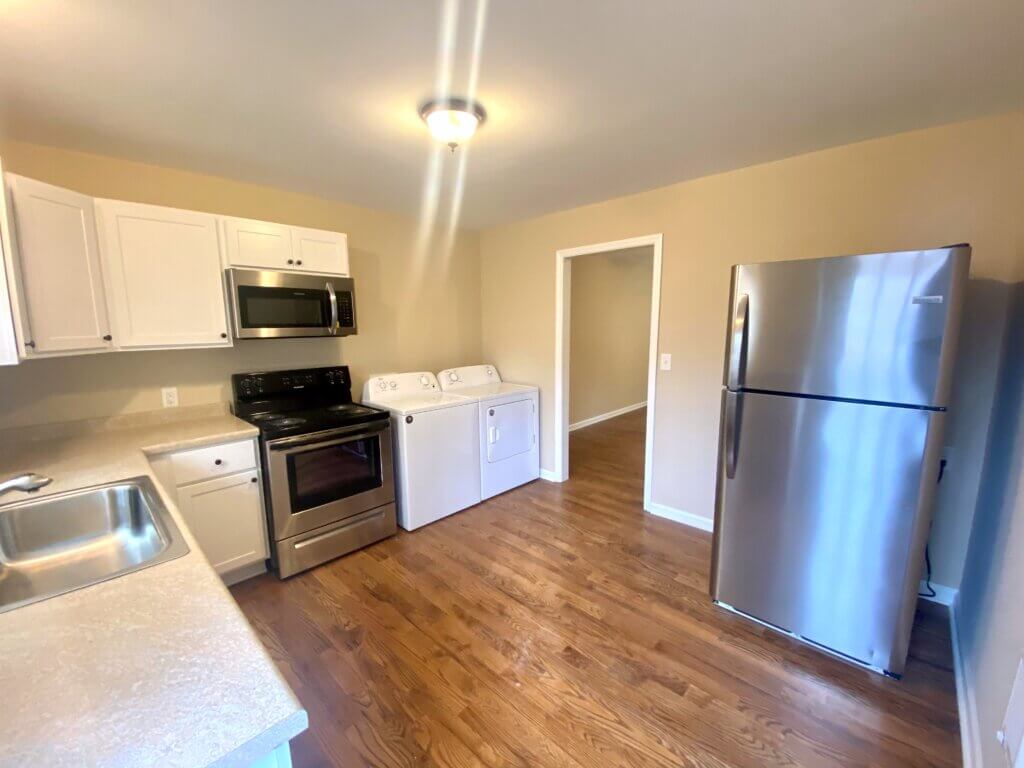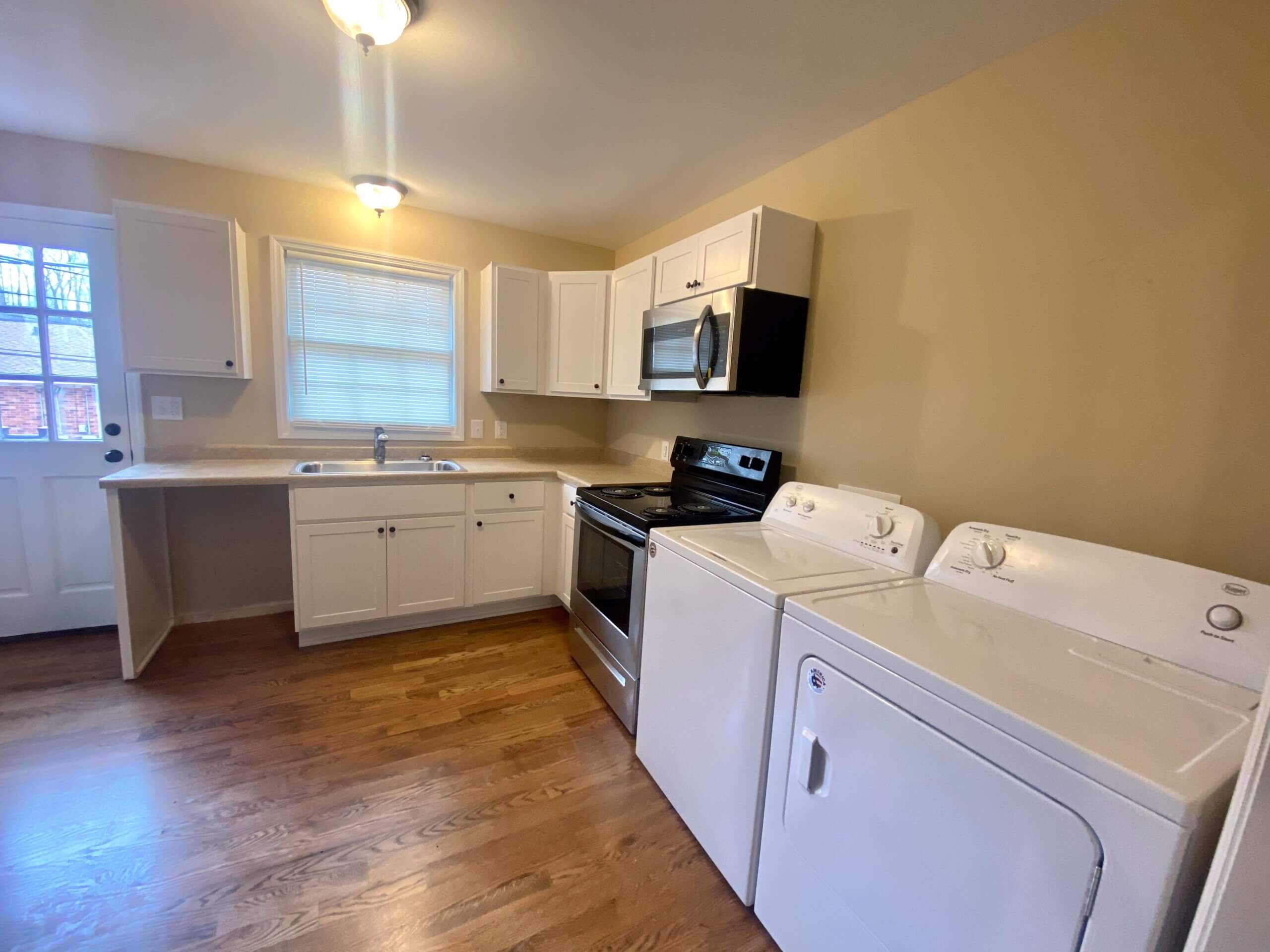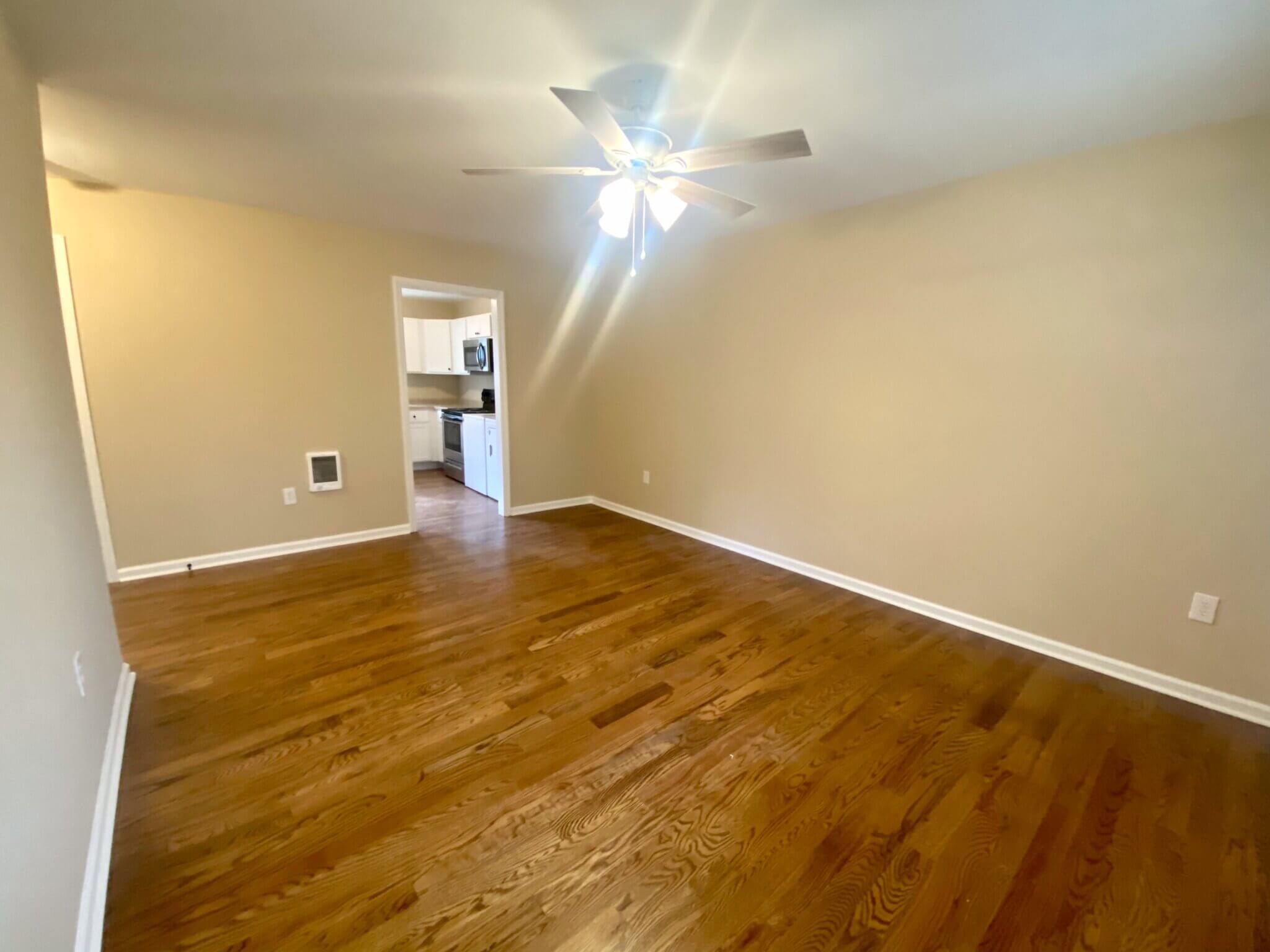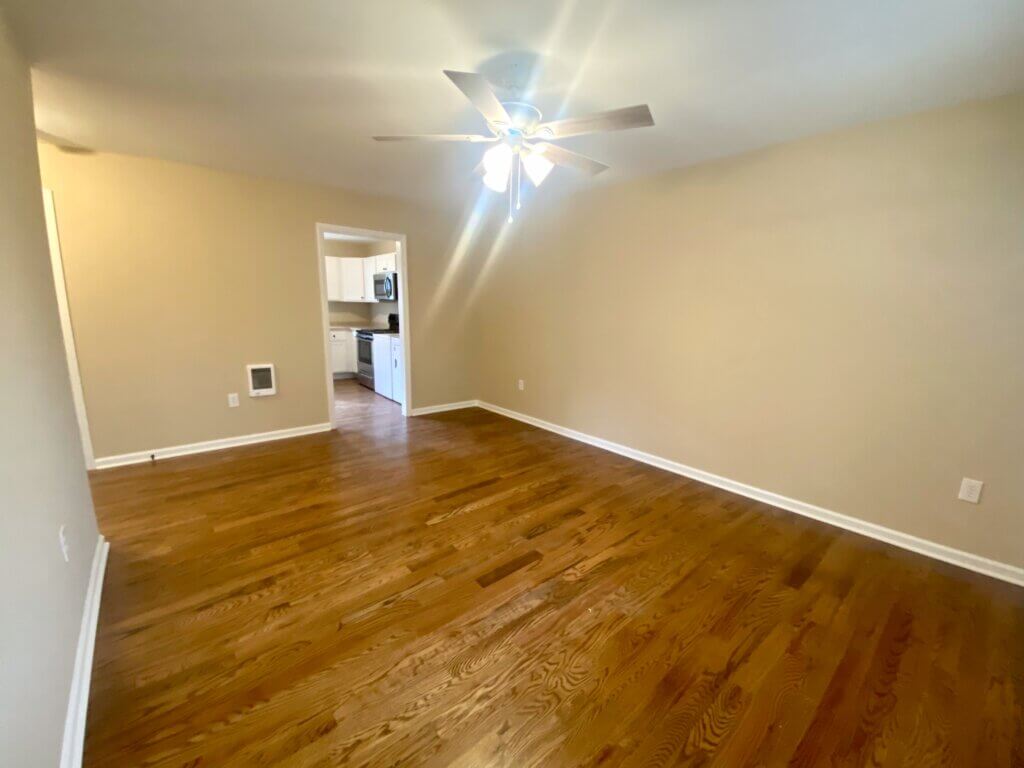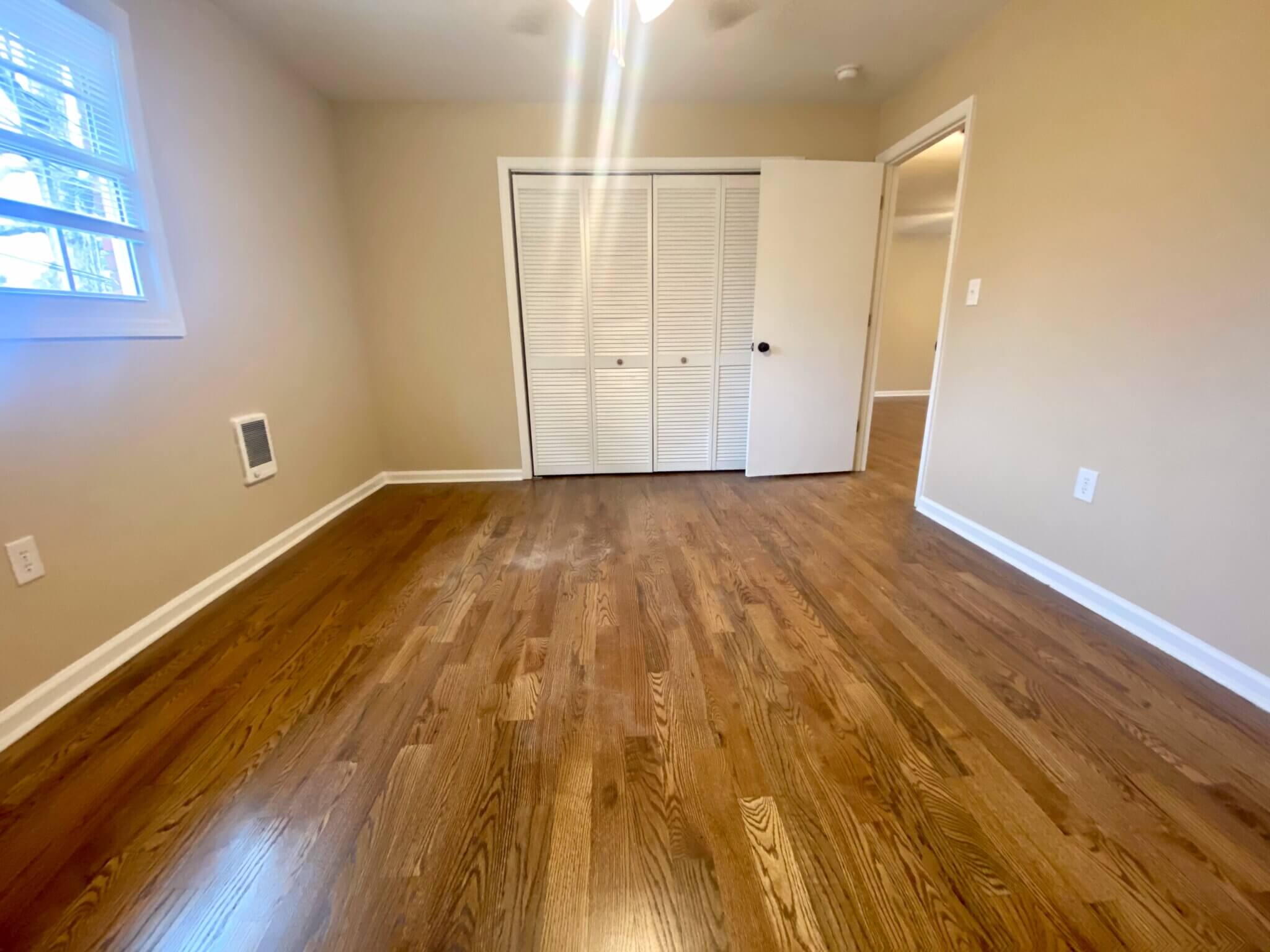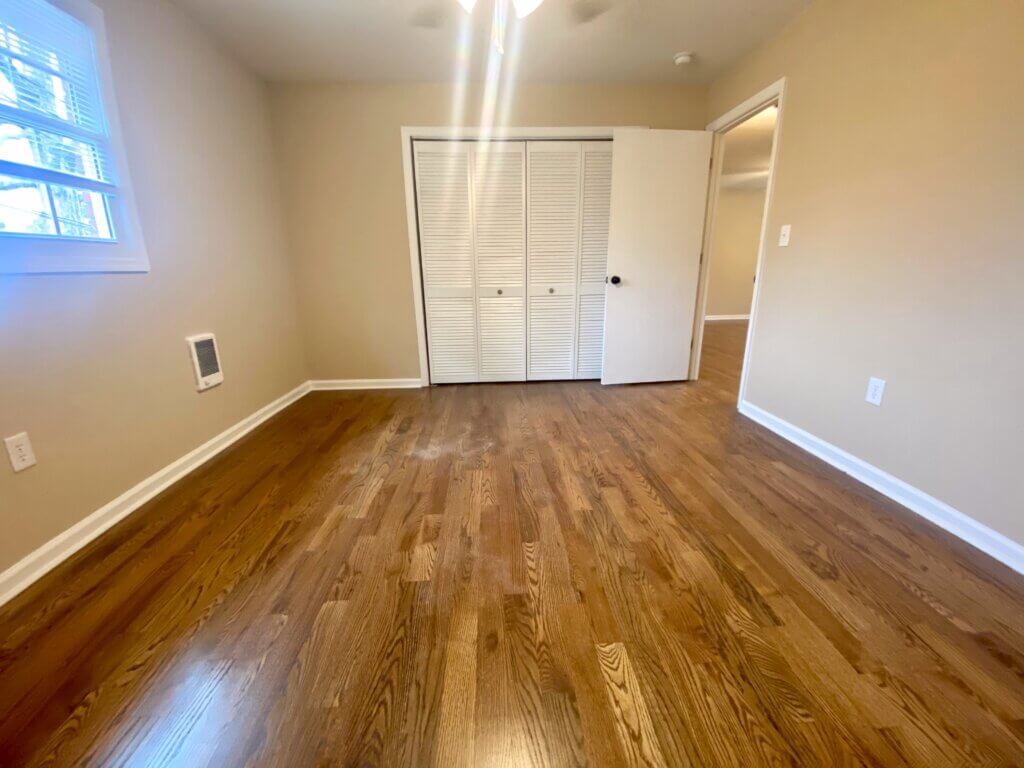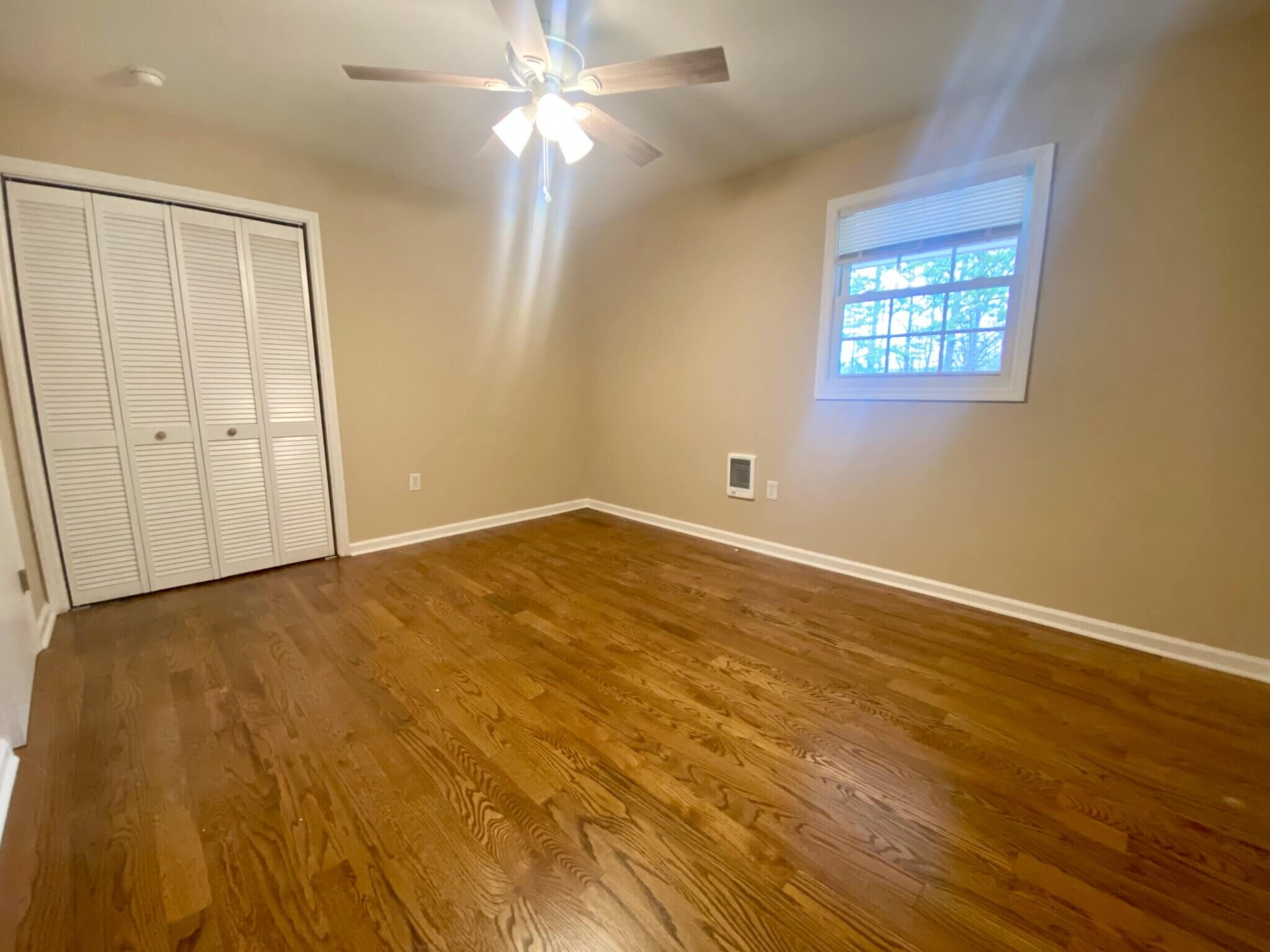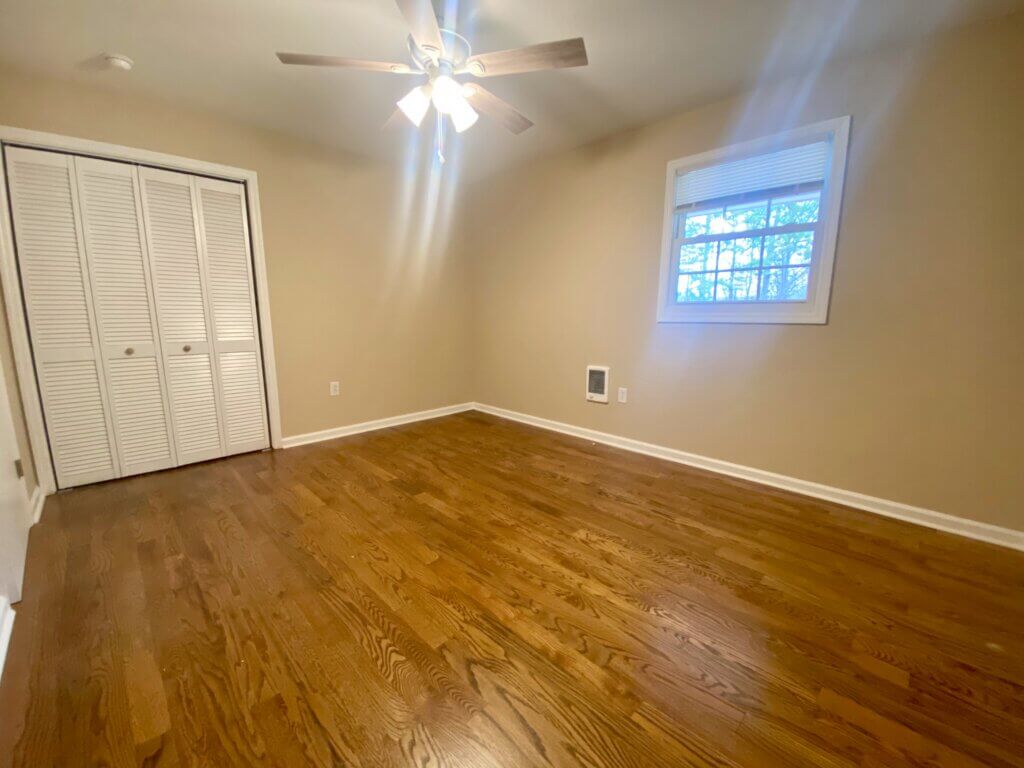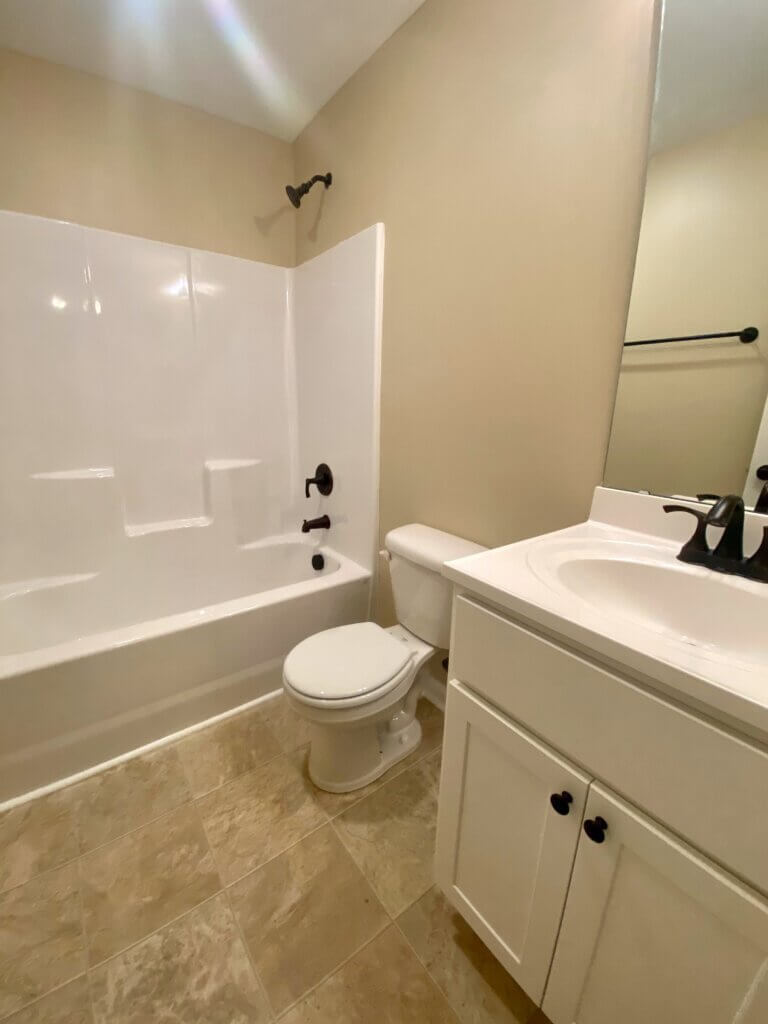 Now it was time to re-rent this final vacant unit.
Month 7 – Leasing of Restored Unit
Even before they finished remodeling the unit, the property management team started promoting the apartment for rent. It was in the middle of a college semester, so it wasn't quite as easy to rent.
But in early March they found a new tenant to rent the unit for $820/month (including pet fees), and the lease began April 1st, 2021. This rent was actually $100 more than our previous rent. So in the end, we're in a better cash flow position than when we started!
How the Process Works to Receive Insurance Checks
There is one final point you may like to know about. How did we get paid by the insurance company?
You can see a detailed summary of both expenses and insurance payments in the spreadsheet from earlier in the article. But here's a summary of the checks we received from the insurance company:
10/15/20 – $33,625 – payment #1 for remodel of unit #2
11/20/20 – $3,677 – upfront repair/fire damage expenses, primarily for units 1,3,&4
11/20/20 – $3,411 – rent replacement for September, October, November, December
1/25/21 – $22,991 – payment #2 for remodel of unit #2
3/31/21 – $2,040 – rent replacement for January, February, March 2021
4/12/21 – $8,054 – payment #3 for remodel of unit #2
It's worth noting that these checks also have our mortgage company listed as a co-payee. This means my lender also has to sign the check before it can be deposited or cashed. We have a good relationship with our loan officer, and after updating him on our restoration process, this was not an issue.
Our total losses, including missed rent, were $76,299.
Insurance reimbursed us $73,799.
Our out-of-pocket cost has been $2,500, which is the amount of our deductible.
Conclusion
This rental property fire caused a lot of grief and frustration for our tenants, and it created a lot of extra work for me, my business partner, and our property management team. But in the end, this difficult situation was better thanks to quality insurance, a trustworthy property manager, and an organized process.
I hope you never have to deal with a rental fire or natural disaster in one of your properties. But if you do, hopefully this article will help you to prepare and know what to expect so that you can handle it as smoothly as possible.
If you have any questions, let me know in the comments below.
Get My Free Real Estate Investing Toolkit!
Enter your email address and click "Get Toolkit"