In this episode, Coach interviews Larry Towner and John Singer of the Handyman Pros Radio Show about how to hire contractors, finding low-maintenance rentals, and how to properly maintain your property to prevent long term costs and problems. You don't have to be a pro at remodeling in order to own investment properties. But you do need to learn the basics and find handymen and contractors who ARE pros. This episode will help.
Listen to the Podcast Here
Help Spread the Word!
Help me reach new listeners on Apple Podcasts by leaving us a rating and review! It takes just 30 seconds. Thanks! I really appreciate it!
Connect with Larry and John:
Sharable: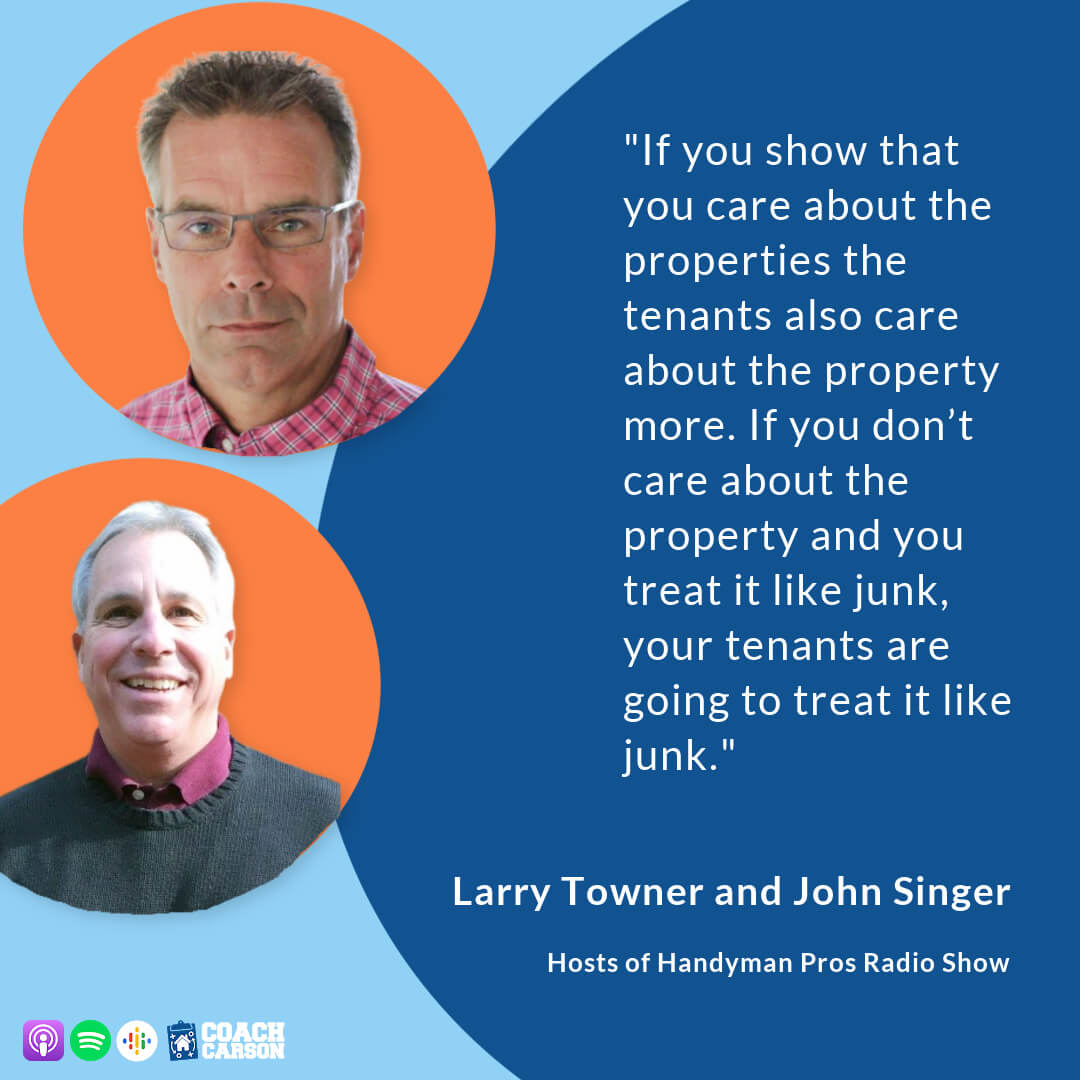 Get My Free Real Estate Investing Toolkit!
Enter your email address and click "Get Toolkit"