Episode #166 – FIRE (aka Financial Independence) means taking control of your money earlier in life so you have more control over your time. In this episode, Chad interviews Michael Quan about his book The FIRE Planner. You'll learn step-by-step guidance about achieving your financial potential and other practical tips from Michael and Chad from their own journeys to financial independence in their 30s.
Listen to the Podcast Here:
Help Spread the Word!
Help me reach new listeners on Apple Podcasts by leaving us a rating and review! It takes just 30 seconds. Thanks! I really appreciate it!
Connect with Michael:
Sharable: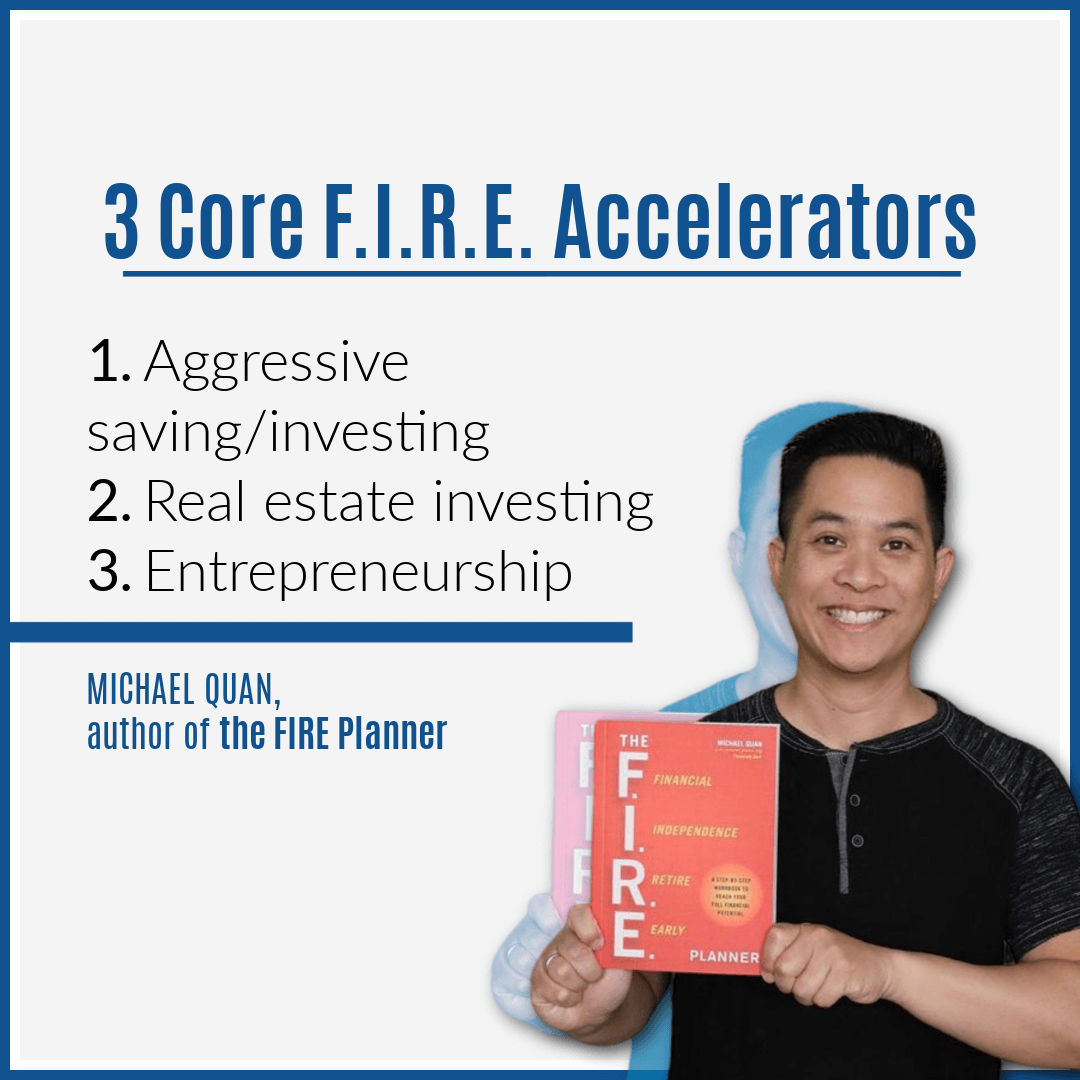 Get My Free Real Estate Investing Toolkit!
Enter your email address and click "Get Toolkit"