Do you remember Aesop's fable of the goose and the golden egg?
One morning a farmer finds a glittering, golden-colored egg sitting beneath his goose. At first he thinks it is a prank, but he decides to have the egg appraised just in case.
To the farmer's amazement, the egg is pure gold!
And each morning his prize goose continues laying the valuable eggs.
The farmer becomes extremely wealthy. But he also becomes greedy and impatient.
One day in his frustration the farmer kills the goose, hoping to get all of the golden eggs at once from inside the goose.
As we all know, the farmer finds nothing. And now, he has neither a goose nor any more golden eggs.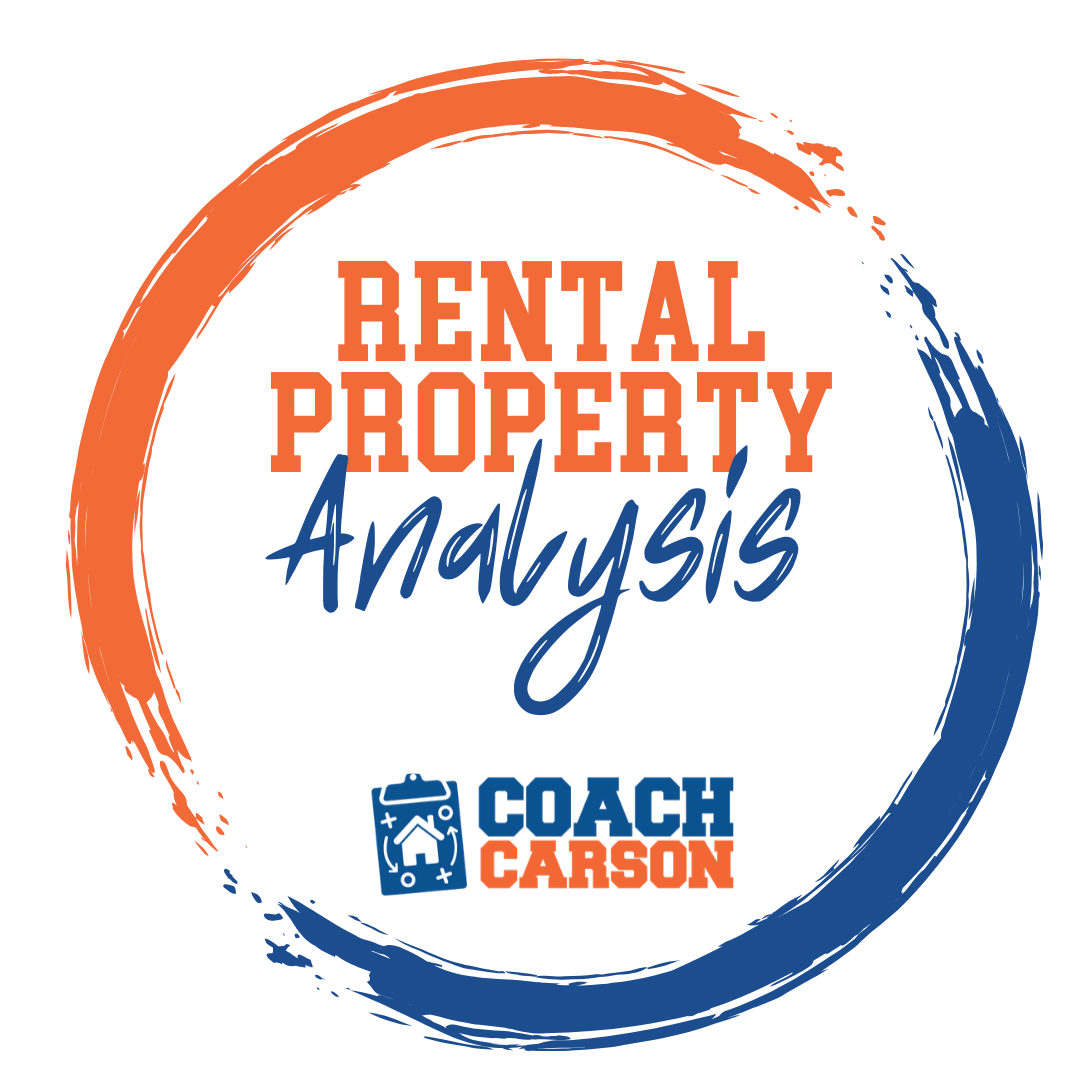 A course by Coach Carson that teaches you how to run the numbers so that you can confidently analyze and buy profitable rental properties. It also includes Coach's rental analysis spreadsheet.
Get the Course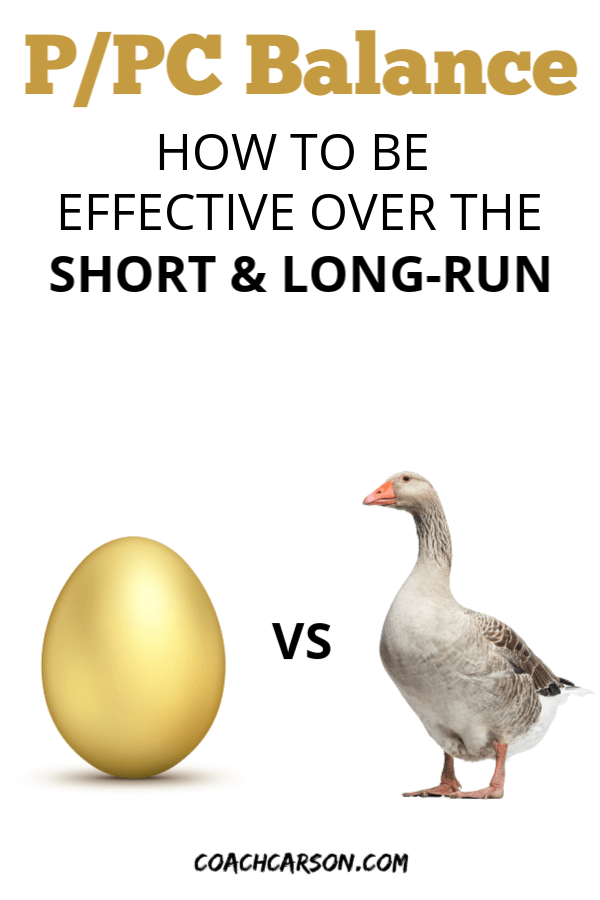 The Moral of the Story
The moral of this story is normally about the danger of greed. The farmer grasped for too much wealth in too short of a time.
But, there is a broader lesson about balance. There is always a tension between results and the ability to produce those results (aka effectiveness).  
Stephen R. Covey in his book The 7 Habits of Highly Effective People (one of my all-time favorites) describes the essence of effectiveness:
Effectiveness lies in the balance – what I call the P/PC Balance. P stands for production of desired results, the golden eggs. PC stands for production capability, the ability or asset that produces the golden eggs.
The P/PC Balance
The P/PC Balance is about balancing between two extremes:
Extreme #1: Focusing only on golden eggs or producing short-term results. In the long-run, you lose your ability to produce results at all because you never nurture your production capacity.
Extreme #2: Focusing only on the goose or production capacity. Without short-term results, you will not survive (literally or figuratively) to see the long-term payoff.
Either extreme is a problem.  So, you have to strive for a balance between the two. And that delicate balance is the essence of effectiveness.
You have to work at this balance if you want to be consistently effective in any area of your life.  This includes your job, ability to earn money, real estate investing, relationships, and health.
Here are some common examples where a focus on P/PC Balance can be helpful.
Financial
Rental Properties: You must balance current cash flow with long-term value.  It's tempting to keep all of your profits and not reinvest any into maintenance, upgrades, or taking care of your tenants. But without long-term thinking, the property's financial strength will decrease over time.
Personal Salary: You must balance your current job responsibilities with personal improvement. Activities like professional development and nurturing strategic relationships require time and money now. But these activities increase your professional value over the long run. On the other hand, you can't spend all of your time improving yourself. You've also got to get things done right now!
Investment Earnings: A big lump sum of money invested in good assets has the ability to produce earnings. These earnings could come from interest, dividends, rent, or capital gains. If you "eat" too much into your principal,  you reduce your long-term investment earnings and growth. But if you don't take enough earnings, you may not be able to enjoy your life! This healthy balance of investment withdrawal is the essence of the debate around the 4% safe withdrawal rule.
Physical
Lawn Mower: A brand new lawn mower will cut grass well for a while. But without regular maintenance, it will break down and stop working.  Running a machine into the ground and having to buy a new one is typically much more expensive than just doing regular maintenance along the way.
Your Health: If you want more short-term results, don't waste time with exercise, eat unhealthy food on the go, sleep too little, fail to take time for recovery, and avoid regular medical check-ups.  But over the long-run, these short-term time-savers will cause the golden goose (aka your body) to get sick and no longer produce anything at all!
The Natural Environment:  If our society focuses only on current economics and growth, we will deplete or pollute the natural environment which supports all of our wealth.  Climate change is a prime example. But if we overburden the current economy with too many long-term environmental protections, we create real economic hardships right now. It's a tricky balance.
Relationships
Parenting of Children: My 5-year old rarely cleans her room easily. It's normally a long, distraction-filled struggle. I could surely clean up the room faster by myself. This would be a focus on the production or golden eggs.  But what would that do to the golden goose of my child's future clean rooms, her sense of responsibility, and her ability to finish what she starts? Parenting provides a never-ending supply of these P/PC dilemmas.
Leadership: As a leader, you can often get short-term results with carrots and sticks.  Carrots tempt your team into producing. And sticks scare them into it. But unfortunately, there are never enough carrots and sticks over the long run.  Instead, some of my favorite leaders like hall-of-fame basketball coach John Wooden preferred to motivate with pride and not fear. His long-term results spoke for themselves – 10 national championships in a 12 year period!
Apply P/PC Balance to Your Life
The main point is to think about the situations in your life. Are you spending too much time in either of the two extremes?
Excessive focus on production (golden eggs)
Excessive focus on production capacity (the goose)
If you are all about short-term results, how can you nurture the golden goose?
If you are lacking results, how can you shift focus towards the golden eggs right now?
Your answers to the questions above and the actions you take will make you a more effective person. Good luck!
What areas do you need to work on? Have you found any helpful ways to shift between production and production capacity when you get out of balance?
Get My Free Real Estate Investing Toolkit!
Enter your email address and click "Get Toolkit"