My style of business deliberately keeps things small, on the micro-level. I work out of my house, and I run my business with a laptop and mobile phone (more on my philosophy: Why I Keep My Business Small and Simple).
But we micro-businesses face a weakness that bigger businesses usually do much better.  We (the owner-operators) tend to do everything ourselves, and worse we don't have a repeatable, systematized way of doing things.  We basically fly by the seat of our pants!
In a previous article I wrote about why most small businesses fail, and it was related to this micro-business weakness.  The main solution I shared was to work on your business and not just in your business.
Creating and implementing good systems is one of the best ways to work on your business. In this article I want to share with you 3 steps to systematize your business that I learned from Michael Gerber in the book The E-Myth – Revisited.
This process has been extremely helpful and profitable for me.
Innovation, Quantification, and Orchestration
"Building the prototype of your business is a continuous process … Its foundation is three distinct yet thoroughly integrated activities through which your business can pursue its natural evolution. They are Innovation, Quantification, and Orchestration."    Michael Gerber, The E-Myth Revisited
1. Innovation:
Michael Gerber explains innovation with a quote from Harvard professor Theodore Levitt,  "Creativity thinks up new things. Innovation does new things."
So you don't have to be a creative, original thinker to create a very successful business. You just need to get very good at recognizing and applying the good ideas of others.
Remember, Ray Kroc didn't invent McDonald's, he just recognized and bought the idea and then ran with it.
Innovation means standing back from every part of your business and asking, "What's the best way to do this?"
Luckily we don't have to reinvent the wheel.  Many others (including me) are willing to share the best ways that work for them.
This is the primary reason to attend seminars, read books, and read this E-Newsletter! It's also why you should study competition and study businesses in other industries.
If you study my E-Newsletter, your competition, or a good book, and you discover something that works well, you can then test that innovation in your own business.
Here is a very specific example.
You might attend a seminar and the teacher shares a unique way of approaching seller financing with a seller.
You then decide to go home and try it right away in your business. If that innovation works and gets you an extra appointment or a deal, you've now created money out of an idea (i.e. innovation)!
Here is another example.
While networking at your local real estate investors association (national directory here), another landlord shares a clause in her lease that saves her $1,000/year.
When you write that clause down and add it to your lease, you've made an innovation.
2. Quantification
"On its own, Innovation leads nowhere. To be at all effective, all Innovations need to be quantified. Without Quantification, how would you know whether the Innovation worked?" Michael Gerber, The E-Myth Revisited
Quantification has everything to do with translating innovations into numbers.
You must be able to measure the success or failure of tweaks to any part of your business. Ultimately you want to know the innovation's effect on the bottom line profit.
From the very beginning of my business (after reading this book) I have tracked things like number of leads, sources of leads, number of appointments with sellers, and closed deals.
I then went back and compared them with the innovations and efforts I made within my marketing campaigns. I was often stunned to find out that the campaigns I thought would be most effective were not!
Ideally your entire business would be quantified. The goal is to have reports and objective statistics to reflect the pulse of every major business activity.
I tend to keep things simple and track my business with tables on a piece of paper or in an Excel spreadsheet, but you can also use computer software.
For example most of my bookkeeping quantification happens in Quickbooks. There are good online software packages to track your sales and customer service, such as salesforce.com.
Even if you think you know what's going on in your business, I challenge you to start quantifying processes. I'm sure you'll be amazed at the clarity and improved decisions you'll be able to make.
3. Orchestration:
"Orchestration is the elimination of discretion, or choice, at the operating level of the business … If you're doing everything differently each time you do it, if everyone in your company is doing it either by their own discretion, their own choice, rather than creating order, you're creating chaos."  Michael Gerber, The E-Myth Revisited
The entire point of creating systems and innovations is to deliver a consistent product or service to your customer.
This consistency also frees up your mind from continually having to remember or create new to-do lists each time you do a job.
Think of the times you've done repair or clean-up work in a rental house or in your personal residence. How many times have you gone back to Lowes to pick up something you forgot?
If you created a checklist (a system) that was innovated and updated each time you forgot something, eventually you'd have a pretty good list that would save you considerable time and effort.
Orchestration is using that checklist over and over in every part of your business. Orchestration is also requiring everyone in your company to use it so that your business works consistently no matter who's piloting the ship.
This step will free up your mind to be creative and solve problems in the moment, instead of wasting precious time and mental energy trying to remember what to do next.
The Payoff of Systemization
You might wonder why you need systemization if you're a tiny business run mostly by you? What if you don't plan to grow big and become the next big franchise?
The payoff of systemization will come even if you stay small and lean because it will make you run your business better.  
I like to look at my little business as organized just like a large business would.  We have many roles, including: CEO, CFO, marketing director, salesman, bookkeeper, property manager, general contractor, bathroom cleaner, and more.  I do many of these myself.
By systematizing my business, however, I have a way to hold myself to the same high standards I would if other people were doing each of those roles. The process is like game-film that allows me to notice how well I'm doing and then to improve it continuously.
Eventually the time will also come when outsourcing or delegating some of these roles or tasks will make sense.  For us the first big ones were the repair work and bookkeeping.  
If you have a system, it's like handing over the keys to a well-oiled machine, complete with a step-by-step instruction manual.  Your job and the new team member's job will be much easier as a result.
What do you do when you've delegated all of these well run systems?  
Whatever you want!:) And that is the main point.
Enthusiastically your coach,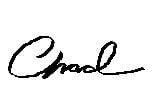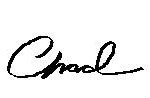 ___________
Photo: askthepixel
Get My Free Real Estate Investing Toolkit!
Enter your email address and click "Get Toolkit"