In my Investor Profile Series, I use a question & answer format to share the stories of actual real estate investors at different stages of their investing careers.
Against her parents' wishes, Myra Oliver graduated high school and became a hairstylist instead of going to college. But she followed her heart and her independent streak, which led her to work long hours, save money, and eventually invest in real estate.
By 33 years old, she and her husband owned 10 rental properties that produced $5,000/month of cash flow. They took a sabbatical for a while, but she's continued to grow and evolve since then.
In the podcast and written interviews below, you'll learn all about Myra's journey and how you can use the principles that helped her become financially independent.
Listen to the Podcast Here:
Watch on YouTube
Personal
Name
Myra Oliver
What area of the country do you live in (& is it urban or rural)?
I live in Denton, Texas on 2 acres.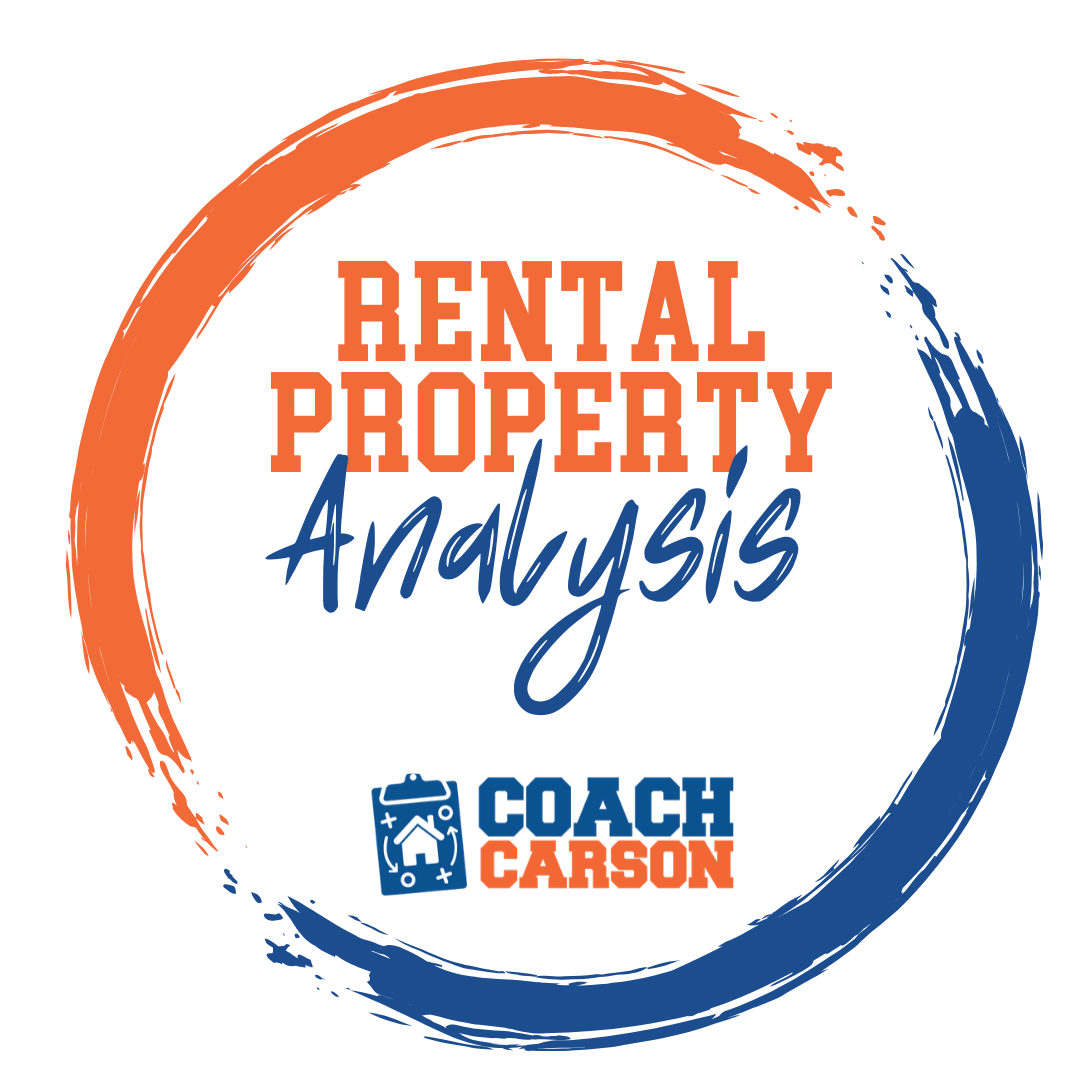 A course by Coach Carson that teaches you how to run the numbers so that you can confidently analyze and buy profitable rental properties. It also includes Coach's rental analysis spreadsheet.
Get the Course
What hobbies do you enjoy? What do you do for fun?
I love anything to do with animals.  My newest hobby this year is learning the stock market.  I love to learn new things!  I also love to read so I usually read about 25 books a year.
[Chad: You and I both like hobbies that pay us back!!] 
A fun/interesting/little-known fact about you?
People think I am an extrovert but I am actually more introverted. I love my quiet alone time and have to have it to refuel my energy!
[Chad: Same here! If I don't have my alone time, everything goes haywire!] 

Wealth Building
What was/were your primary career(s) while you built wealth (and that of your partner/spouse, if applicable)?
I started out as a Hair Stylist and my husband was a Policeman.  I was doing $5.00 haircuts and $25 perms to get to Financial Independence.  It took us 13 years ( this was in the late 80s and 90s) of purposeful living to make that happen and we were able to sell my hair salon and Rick quit the police dept. We have been Financially Independent for over 20 years!
[Chad: I so admire you and your husband's work ethic and example of starting where you can. And I love how you show it's ok to start with a regular job or small business as long as you're purposeful with your money, develop some side hustles, and work hard.]
What was your income when you first began building wealth? How has it changed over time?
We were making about $75,000 a year combined income from cutting hair and as a policeman.  We saved at least 50% because we lived in an apartment that my husband got for free for doing security.
Did you use real estate investing as part of your wealth-building? If so, what strategies did you use? If not, what asset types did you focus on instead?
Yes, we started buying houses early on.  Matter of fact, we still have our very first home. We paid $35,000 for it and with this crazy real estate market, it is now worth over $200,000.  We have received over $300,000 in rent over the last 30 years.  By the age of 33 we had built a Real Estate Portfolio of 10 properties that netted us $5000 a month so we had reached FI.
We also had our retirement accounts that we both maxed out every year.
[Chad: That first home is always special! So cool that to see the numbers in retrospect]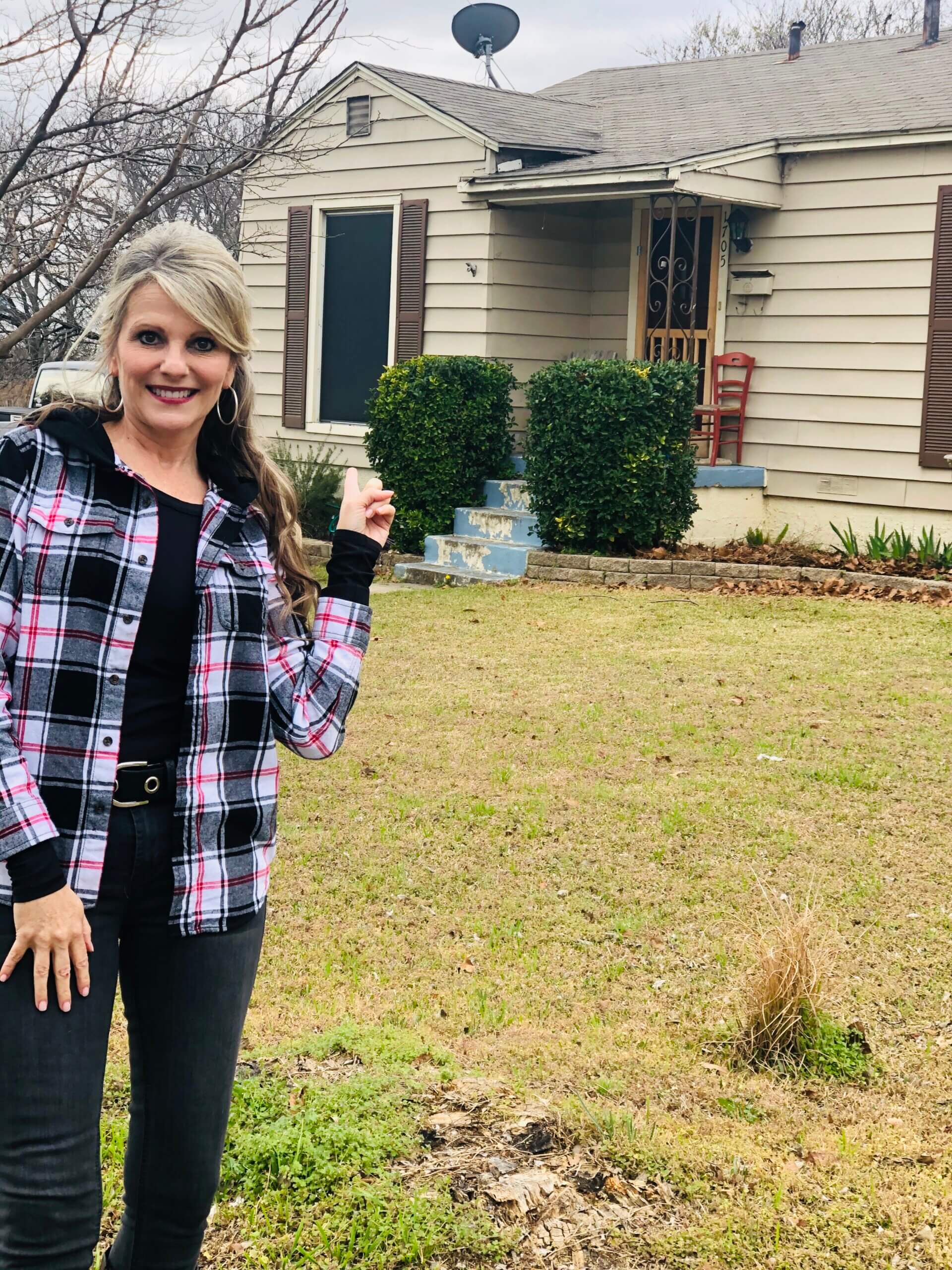 What were the biggest obstacles you faced while building wealth? How did you overcome them?
The biggest obstacle was just watching our friends drive new cars, buy new houses and wear great clothes while we were scrimping and saving for our future. It was not very glamorous and honestly very frustrating at times. There were times I just wanted to go to the mall and say CHARGE!!!  As we look back today we are so grateful that we did not get caught up in consumerism while we were young. We were caught up in FREEDOM!
Hindsight is 20/20!  Be sure and hang out with people that think like you do, it makes your Freedom Journey easier.  They understand what you are working towards and will help you get there.  If you hang out with people that have the latest greatest stuff, you will get caught up in lots of stuff, not freedom.
[Chad: "We were caught up in FREEDOM."  I just had to repeat that. SOOO good. Saving money isn't skimping. It's buying something much better.]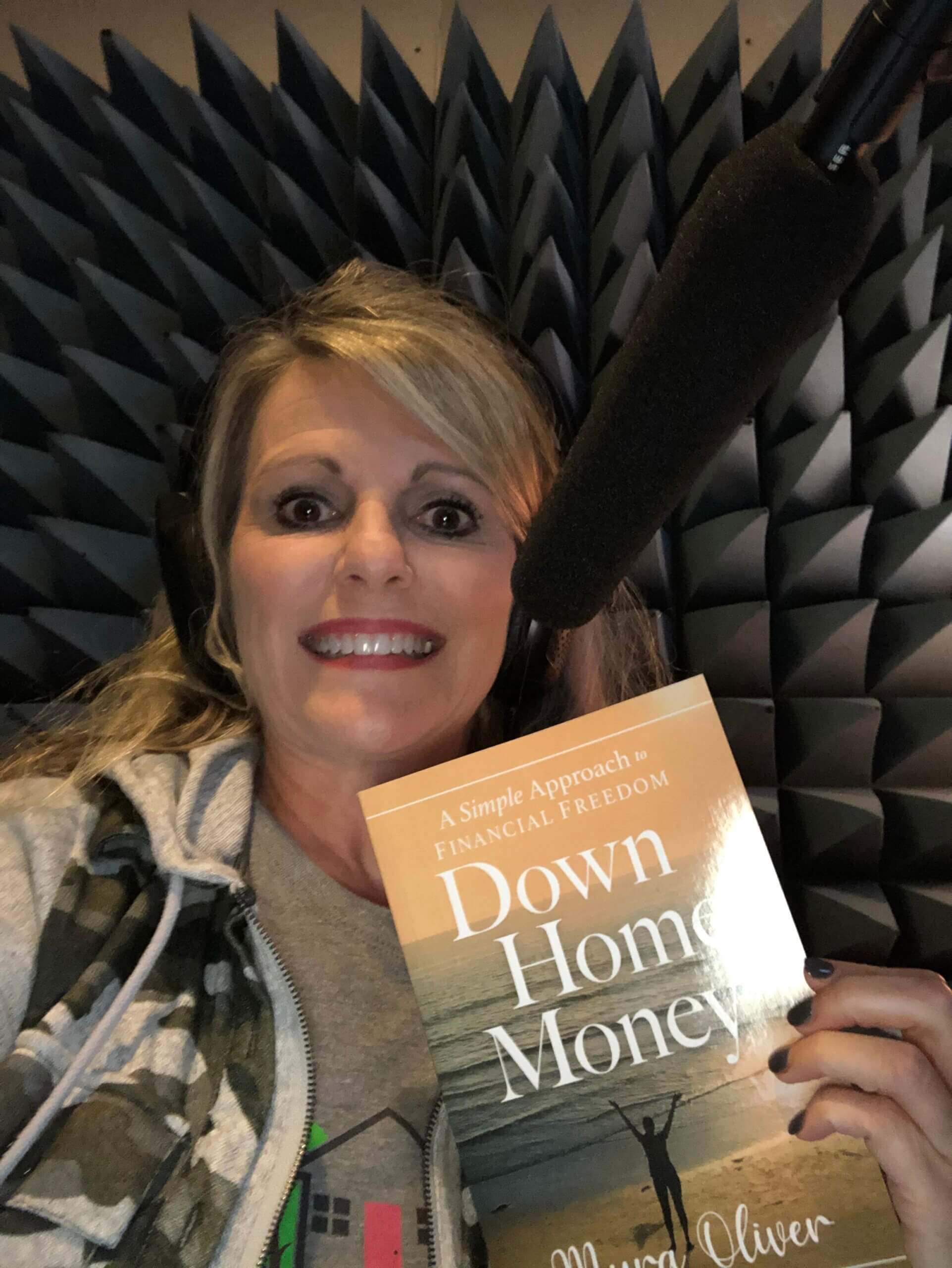 Investing
How would you describe your overall investing philosophy or plan?
We worked hard and saved our money from our jobs so we could buy a rental property every time we had enough money for a down payment or to pay cash.  At first, we were doing loans, then once we got to our freedom number (the amount we needed monthly net for our expenses and to walk away from our jobs), we decided instead of quitting our jobs we kept working and we stopped buying properties for a while and focused on paying them off.  This helped to secure our monthly income and our net worth.
Seriously, that sounds so simple and maybe that is why my book is called Down Home Money, A Simple Approach to Financial Freedom because everything we do is simple.
Owning rental property made us wealthy. It gave us an opportunity to build wealth through appreciation.  We always buy and hold. This year we sold a few properties because when the values are 2 and 3 times what you paid for them, then it is time to sell. Plus, we had depreciated them out because we had owned them for so long.
[Chad: Simple is often the best strategy. You've definitely proven that with your example and your great book! I've always played sports, and I've noticed the same thing there. The championship teams often do simple things really well.]
What is your approach to debt?
WE ARE FREE!!! NO DEBT! True Freedom comes from not owing anyone!  This is our approach, not saying it is right or wrong just right for us.  We only buy if we can pay cash.
[Chad: We paid our home off, and at first I was reluctant. My wife talked me into it and now I'm SO grateful. It was the best move for us, and we don't have any personal debt. Still have some business debt but a lot less than before.] 
What has been your best investment?
My Spouse!  Thank goodness for like minds when it comes to saving and spending! We truly did this together.   Teamwork makes the Dreamwork!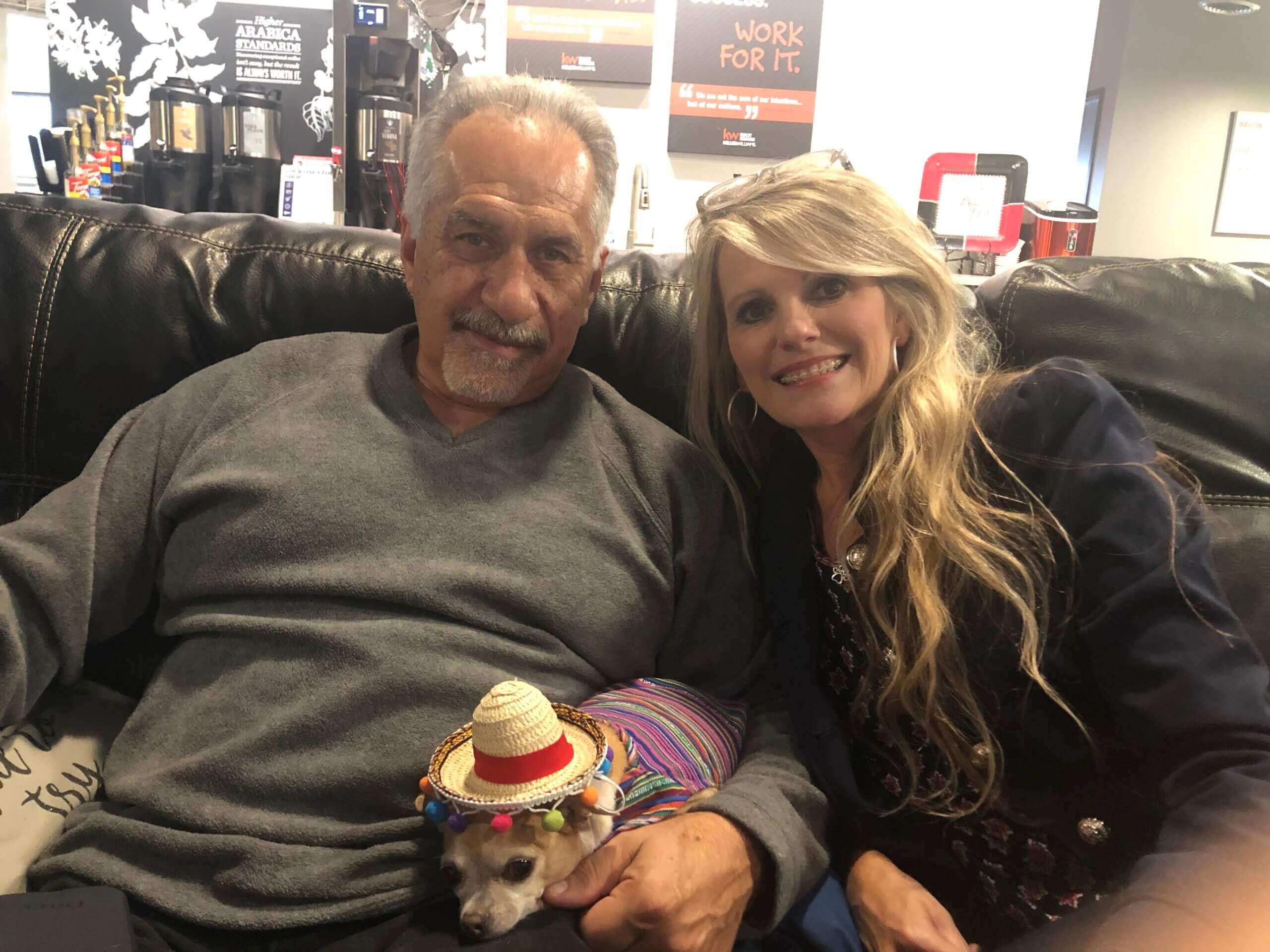 What has been your worst investment?
This is so funny.  My worst investment was on a pair of EMUs yes EMUs birds…. They were going to be the future in the early 90s.  I named them Mickey and Minnie.   Worst investment ever!
[Chad: Ok, this is weird because my parents also had Emus in the early 1990s. I used to go feed ours and clean their pens in the mornings during the summer. Ugh! Nasty stuff. And they were ALSO the worst investment they ever made. Lol.] 
Financial Independence
Did you take any mini-retirements/sabbaticals on your way to financial independence? If so, what were they like and when did you take them?
No we didn't, we just kept our head down and worked hard to get there. Stayed focused on the GOAL!  FREEDOM!!!  We wanted to get there as fast as possible.  I think 13 years is pretty fast!  No regrets!
Do you still work? If so, what does that look like for you?
I own Real Estate Businesses but I do not work in them on a daily basis.  Great people run my businesses for me. I am so blessed.
That is the one thing I learned about leverage and business is it is always about the WHO. Who you are in business with matters!  Finding the right people to run your companies is crucial!
I have 2 amazing people that have been running my business for over 10 years. This also allows you to go work in your passion.  The freedom of great people has allowed me to write my book, start my YouTube channel, and enjoy life.
[Chad: I love that distinction. You don't work IN your businesses, you own the businesses. And the people I work with and the mutually beneficial business relationships we build have always been my #1 asset as well.]
What are your approximate annual personal expenses? (a range is fine)
Believe it or not. My personal expenses are still at the $5000 a month range. Being Debt free has made that really easy to stay the same after all these years.  I could up it and some months I do but, for the most part it ranges between $4000-$6000 a month.
We are frugal no matter how much money we make. Frugality is in our DNA.
People ask me why I don't drive a new car.  Well, folks hate to tell you but a car is a depreciating asset!  I want appreciating assets! I can buy whatever I want at this stage of my life, but I still to this day ask myself before I buy anything.  Is this a need or a want?  And depending on my answer I will either buy it or pass on it.
[Chad:"Is this a need or want." That's a really valuable distinction. I also get a little pushback from people about my own financial choices to remain relatively frugal. I don't think they understand that it's not about avoiding spending for spending's sake. It's about optimizing happiness! Spending things on some things CAN make you happy. By all means, spend that money if you've got it! But MANY other things don't make you happy at all (or it's just a short burst that diminishes rapidly). That's why it doesn't make sense to waste your money on those things no matter how much you have.] 
Can you explain your post-financial independence income source(s) for living expenses? (i.e. rental income, stock dividends, sale of stocks, pension, a business, etc)
We have 13 income sources, which as I look back even I am amazed how we did it. Freedom is different for everyone.
For us, I didn't want to sacrifice my time with my family so I had to find a way to build a passive income for freedom.  I remember when I was cutting hair trading my time for money. I often thought I want a business that makes me money while I sleep and one that I do not have to trade my time.
Today, with Real Estate Businesses, dividend investments, and rental income, we make more monthly than most make in a year. We truly are blessed and super grateful that we were willing to sacrifice in order to have freedom at a later date.
It's not easy, but it is simple.  Money in- Money out!  You control it everyday. Don't complicate money!  Get focused on keeping more in than out!
[Chad: 13 income sources! That's really strong and the definition of multiple streams of income. I appreciate how you've diversified into various, uncorrelated sources so that if one does poorly you've still got a strong foundation.]

Doing What Matters
What causes, ideas, or people matter most to you?
I am a huge animal lover!  My husband Rick and my family are most important to me.
My people that run my businesses are super important to me also, and I wake up everyday wanting to help them reach their goals. I truly believe that if you help others get what they want you will get more than you ever dreamed of.
If you could spend your time doing anything on a regular basis, what would it be?
I do it currently because I wake up every day wanting to make a difference.   I have gone from wanting success to wanting significance.  As John Maxwell once said  "Success is great but significance is where it's at!"  Love that!  Such a true statement now that I am living my best life.  No longer chasing success but living in significance.
[Chad: Significance is a powerful word and life goal. Love it!]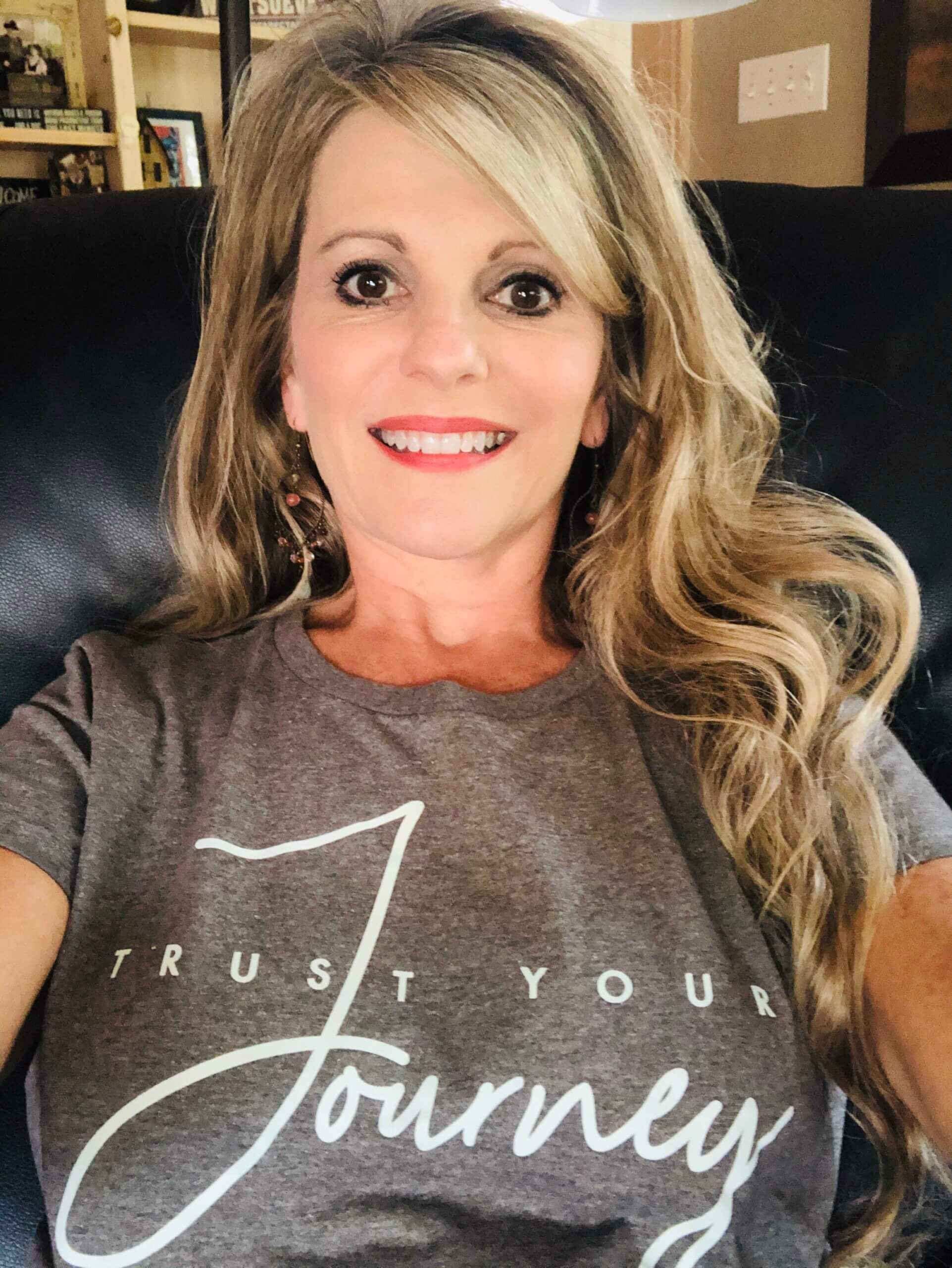 Final Tips & Recommendations
What concerns do you have for the future? How do you plan to address that?
My biggest concern is consumerism robbing people of their freedom.  That is why it is so important for us to get the message out there.
The wage gap, inflation, and of course keeping up with the Kardashians is forcing people to stay at jobs that they hate. They will have to work until they are 70 years old or until they die.  It makes me so sad watching because we know a better way.  We can help!
It is not how much money you make, it's how much money you keep that matters!  Are you buying assets to throw you off a passive income?  This is what we need to be helping others with. It's my mission and my passion.
What books, blogs, podcasts, and/or YouTube channels have helped you to get started or do you just find extremely valuable? (Can be categories in business, investing, or life/philosophy – other than a sacred book)
Remember I started in the 90s so the only books back then that really made a difference was Your Money or Your Life and then The Millionaire Next Door sealed the deal for me.  I was a Blue Collar girl as a Hair Stylist and that book really showed me what was possible. By the age 33,  I became the Millionaire Next Door with a high school education!  If you believe it, you can achieve it!
[Chad: Those are both classics! Your Money or Your Life was one that really changed the direction of my investing and business.] 
Any big mistakes you've made that others should avoid?
EMUs. lol.
I've made too many to document, but what I will say is be willing to fail.  I can honestly say I have failed my way forward.  The key is get back up and dust yourself off and do it a little differently the next time.
Remember the difference between boiling water and steam is only 1 degree!  Think about it! Make the changes to get what you want.  Life is too short to be ordinary!  Be extraordinary!
[Chad: Those emus again! I'm having flashbacks:) I appreciate your humility and honesty. We all make mistakes. The extraordinary get back up again and again for as long as it takes.]
Anything else you'd like other current or aspiring financial independence seekers to know?
You got this, 1 day and $1 dollar at a time.  It seems so easy but consumerism and temptation get in the way.  Financial Freedom is for everyone! You just have to be disciplined enough to make it happen. Delayed Gratification is worth it!
Be sure and follow me @downhomemoney my website  www.downhomemoney.com  or YouTube  https://www.youtube.com/c/DownHomeMoney
---
Myra, thank you for coming over to visit CoachCarson.com! I know readers will love learning more about you. For those interested in following Myra more regularly, be sure to follow her at the links above. She's an amazing resource! 
We'd love to hear from you to get your thoughts or questions about the article. Just leave your comments below.
Get My Free Real Estate Investing Toolkit!
Enter your email address and click "Get Toolkit"