The Friday Fab Five is a series where I share five recommended articles, books, or resources.  I read & study A LOT about real estate, personal finance, entrepreneurship, and life. The Friday Fab Five are some of my favorites that I think are worth your time. 
Here is this week's Friday Fab Five. Enjoy!
1. Mr. Money Mustache + Tim Ferris = Awesome Interview
I'm a fan of the blog Mr. Money Mustache. It's part early retirement advice, part manifesto on happiness, and part crusade to save the world from our own environmental and social destruction. It's also funny and entertaining.  I also like Tim Ferris, author of the 4 Hour Work Week and recent best seller Tools of Titans. He was one of my inspirations to take a sabbatical in 2009 with my wife to Spain, Peru, Chile, and Argentina.
These two guys did a podcast interview, and I thought it was awesome. If you enjoy either of their work, I think you'll enjoy this podcast.
Here it is:
---
2. My Best Investing Advice For Recent College Grads
My mind has been more and more on advice for college grads lately. Maybe it's my own nostalgia and review of my path for the last 15 years since college. I haven't written a post yet focused specifically on the topic, but it's in the works.
In the meantime, I enjoyed a post on investing advice for college grads from Joe Udo, author of the blog at retireby40.org.  Joe invests in real estate and other assets, travels, loves being a dad, and blogs about it all. My kind of guy! He even took a 3-week trip to Thailand in late 2016 which I would LOVE to duplicate.
If you are a recent college grad or know of recent college grads in your life, I think this article will be a worthwhile read: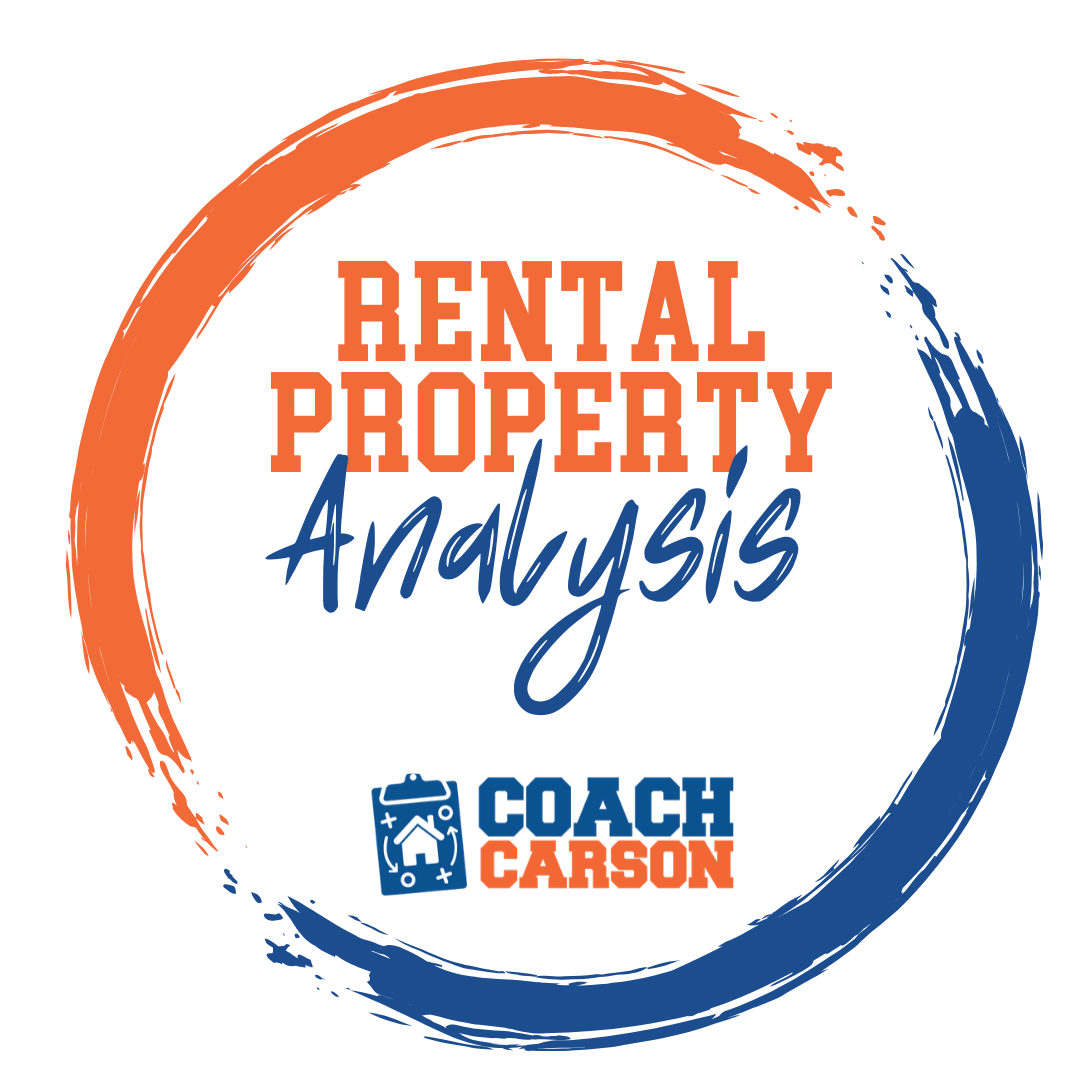 A course by Coach Carson that teaches you how to run the numbers so that you can confidently analyze and buy profitable rental properties. It also includes Coach's rental analysis spreadsheet.
Get the Course
---
3. A Hopeful Message For Our Economic Future
Have doomsday scenarios, economic problems, raucous elections, terrorism, and other recent events made you pessimistic about the future? If so, you're not alone. According to a CNN/ORC survey posted in this article on CNN Money, 57% of Americans think we're doing poorly as a country right now.
But is this pessimism really justified in the BIG picture?
History can teach us some lessons.  Innovation and human creativity have solved and continue to solve major challenges. And my long-time friend and investment expert Elliott Savage wrote a fascinating article to show the data and the actual trends that lead him to be very hopeful and confident in humanity and in long-term investments.
Elliott and I attended high school together, and we've stayed in touch ever since. He is one of the smartest people I know (Echols Scholar at UVA with a double major in Economics and Cognitive Science!).  He's also been investing in stocks since he was in middle school! Since college, Elliott has worked for investment banks, been an analyst for hedge funds, and now is the portfolio manager for a mutual fund in Austin, Texas. He's also built a large amount of wealth applying his own investment ideas.
If you need a dose of evidence-based, soundly reasoned arguments for optimism in the economy and in the human race, you need to read this:
---
4. Life Insurance (for wealth builders) 101 Tutorial Guide
Life insurance. Don't you love that topic? I mean, who doesn't want to think about your own death?! Lol.
You probably already know life insurance is important. At certain points in your life, the financial risk your family would incur should you die is unpleasant to think about. And life insurance, which pays your beneficiaries upon your death, would help with that.
But what kind should you buy? Term? Whole? Variable? Universal?
And how much should you buy? Where should you get it? And who can you trust for advice? An insurance salesperson? Maybe or maybe not.
I wish I would have had the article below on life insurance from Todd Tresidder before I bought life insurance. Todd is the founder and super-intelligent mind behind FinancialMentor.com.  I think I ended up making the right choice for myself with policies for both my family and my business partnership. But Todd goes into depth about the why, what, and how of life insurance. And he has nothing to sell you.
Here is the article:
---
5. You Need an Investor Policy Statement
If you've read my work for long, you know I'm big on strategy. The details of investing or business make no sense without a bigger direction and purpose.  And whether you hire investment help or not, YOU are ultimately in charge of getting your strategy right.
That's why I loved a post by a fellow blogger at physicianonfire.com about something called an Investor Policy Statement.  It sounds kind of dry, doesn't it? But it's an incredibly interesting and important concept. It's basically an outline you create that puts your overall investing strategy and purpose into writing.
The example of an Investor Policy Statement you'll read in the article below is focused more on stocks and index investing than real estate. But pay attention to the principle. This article motivated me to do the same thing for my real estate investing. I always had it loosely in mind, but on paper (or your computer is much better).
If you also create an Investor Policy Statement, I'd love to hear from you in the comments.
Here's the article:
---
That's all for this edition of the Friday Fab Five! I hope you enjoyed it.
If you know someone else who could benefit from my weekly articles, it would be an honor if you'd ask them to sign up at coachcarson.com/newsletter.
I'd love your feedback. Please comment below to let me know what you think.
Get My Free Real Estate Investing Toolkit!
Enter your email address and click "Get Toolkit"