[In my Investor Profile Series, I use a question & answer format to share the stories of actual real estate investors at different stages of their investing careers. Be sure to comment below if you enjoyed it or if you have questions for the investor.]
Today's investor profile is with a 27-year old guy from the Washington D.C. area who has managed to invest successfully and create positive cash flow in an expensive market for real estate. I've had the pleasure of talking with him on the phone and learning more about his interesting story. He blogs anonymously at guyonfire.us, so, we'll just call him Guy for now:).
Being an anonymous blogger means Guy shares juicy real world numbers and stories about his real estate and dividend stock investments. I particularly like his monthly landlord reports, which share EVERYTHING (good and bad) about his landlord experiences. 
But enough of my point of view. Let me turn it over to Guy so he can tell the rest of his story …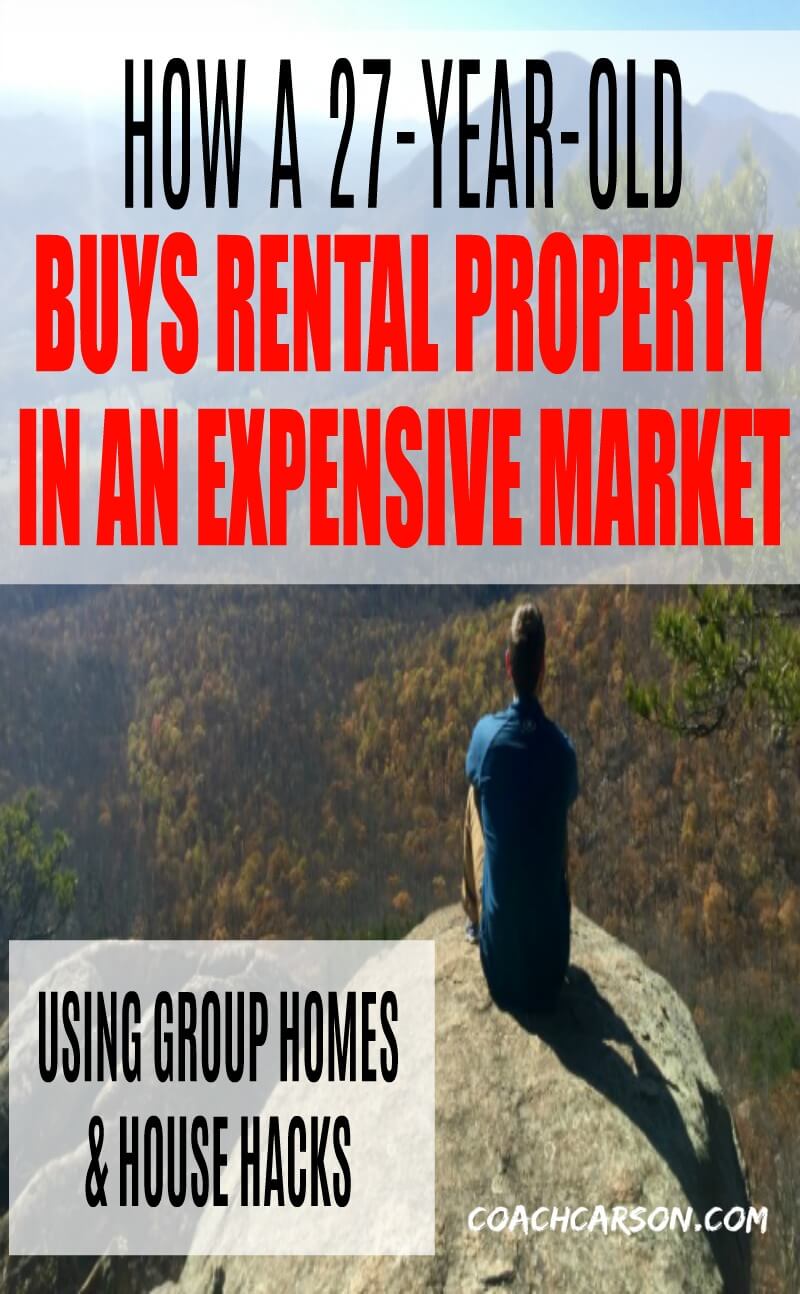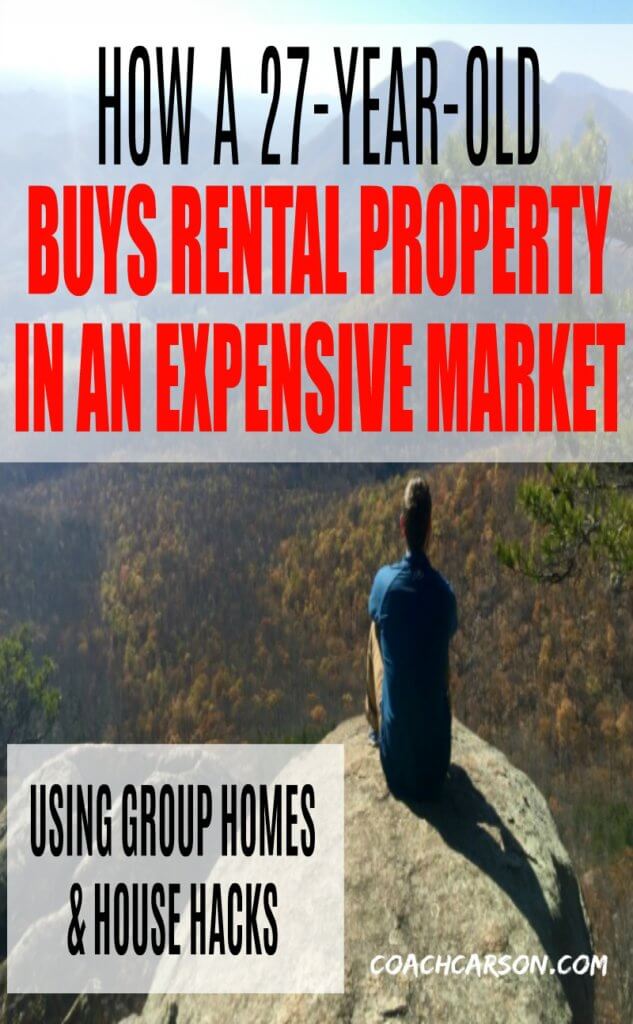 Personal
Age? 27
Your home location? Washington, D.C.
Career/Source of regular income? Commercial Real Estate
What hobbies do you enjoy? What do you do for fun?
I love nature and being outdoors. A perfect day would be spent fishing, hiking, biking or running outside. This is one of the many reasons why I am working towards financial independence.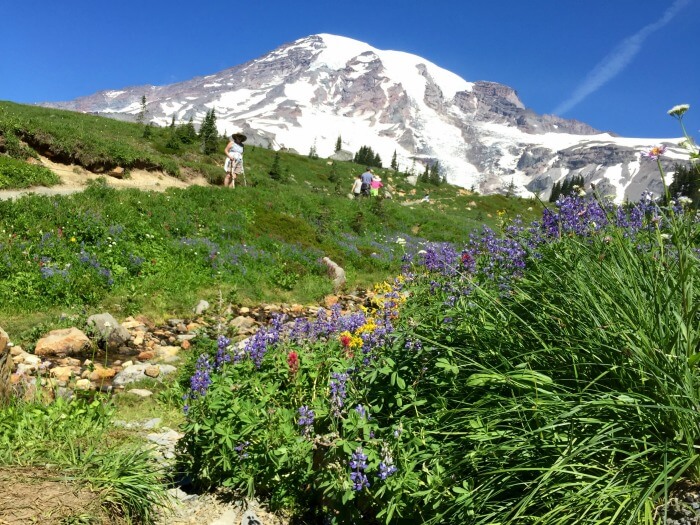 Financial Independence/Retirement Plans
What does financial independence mean to you?
Financial independence gives me the ability to make decisions based on happiness rather than money. When you are not financially independent – you are forced to go to work every day. However, when you escape the rat race, you no longer have to do something because you need a paycheck. I cannot wait to say goodbye to pointless meetings and annoying coworkers.
Do you have plans for financial independence/retirement? Or have you already reached financial independence?
I have reached 'Lean FI' and can get by with the bare necessities for a long time. But it will still take another 1-3 years before I am truly financially independent. I recently wrote about solidifying and automating my way to FI.
[Chad: If you're not deep into the online FIRE (Financial Independence, Retire Early) community like Guy and I are, you may not know what 'Lean FI' means. Check out Guy's website for his explanation. I also like The Milestones of FI from Joel at FI180.com. You can also listen to Joel's explanation of these milestones on this ChooseFI Podcast episode.]
Why do you want to achieve retirement/financial independence? What kind of activities and projects will you spend more time on? What projects, causes, hobbies, or other activities mean the most to you?
Time – it's our most precious and finite resource. I do not want to spend a moment more than necessary stuck in an office with people I am not fond of or work that I could not care less about.
I have a whole bucket list of activities and places to explore. Preferably, I want to accomplish these things while I am still young; traveling the world in my 60s or 70s does not sound appealing.
Some activities I am interested in – hiking the Appalachian Trail, climbing Mount Kilimanjaro, completing a full-ironman triathlon, and visiting 50 countries.
I also want to volunteer my time and better my community. I have plans to start a non-profit that helps with feeding the homeless.
In addition to volunteering, I love working with my hands. I could see myself building another home and doing most of the work myself.
[Chad: I love this explanation because it's typical of the Coach Carson theme of 'doing what matters.' It's different for everyone, but doing what matters often seems to be a combination of free time, fun, travel, making a difference, and practicing personally fulfilling hobbies.]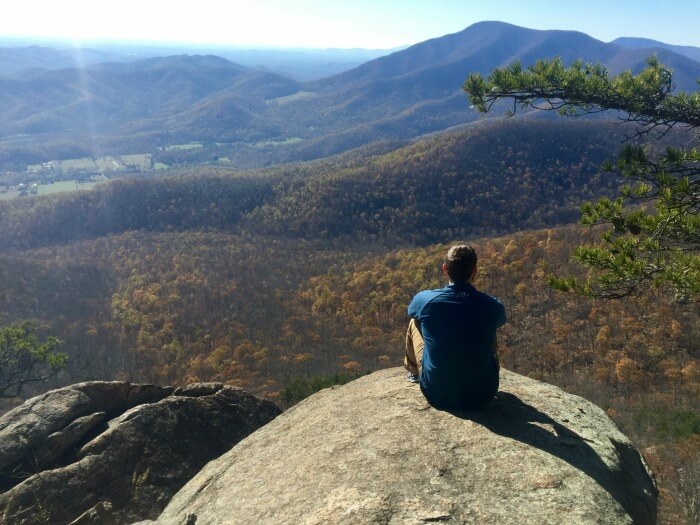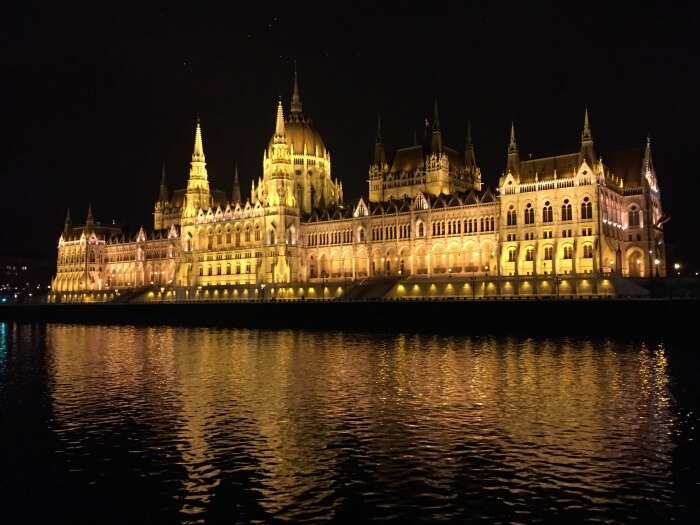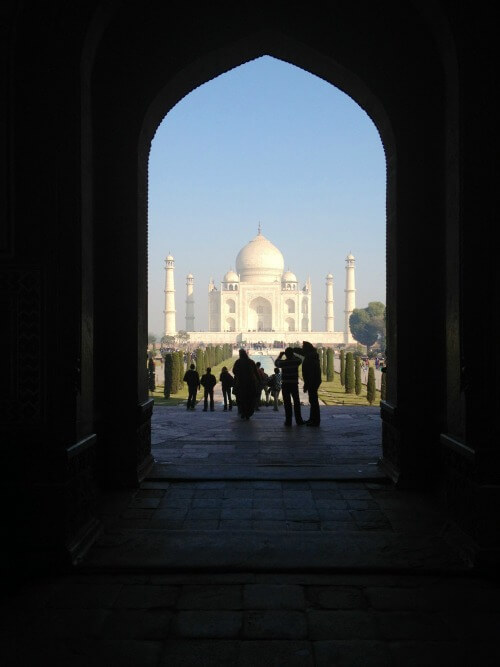 If you had to start over and wanted to become financially independent, what's the most important thing you would focus on?
Keeping expenses low and building as many income streams as possible. I have house hacked for the past 4 years and its done wonders for my ability to save. I would also take on part-time work and keep side hustling.
Investment Portfolio
Do you invest in real estate? If so, why do you like it?
Absolutely. I like the ability to use leverage on assets that generally appreciate over time. I also like using fixed rate debt because my mortgage payments will not increase for 30 years. BUT! My rents will gradually increase over time which means I will gradually have more cash flow every year. Oh, and it's great when someone else repays your debt obligations.
[Chad: I'm with Guy. I have found few better things in life than someone else paying off my debt. But – hey – I AM a financial nerd who blogs about real estate and financial independence each week:)]
How did you get started? How did you get the money? Did you have any help?
I did not receive any monetary help but was fortunate enough to live with my parents for a few months after graduating college. This was an opportunity I took complete advantage of.
While living rent free I decided to focus on saving as much of my 9-5 paycheck and side hustling.
In fact, I lived off my side hustle income and banked almost all of my 9-5 paycheck. My side hustles included being a 'swim practice taxi' and waking up every morning at 3:45 AM. I also delivered moon-bounces and was a freelance photographer.
After a few months of saving and limited spending I saved up an emergency fund and down payment to buy my first property with 3.5% down. The house was nothing fancy but provided a great way to house hack and keep my cost of living low.
What were the biggest obstacles you faced when starting? How did you overcome them?
My biggest obstacle has been living in a high cost of living area. Real estate prices in Washington, D.C. are much higher than other regions of the country. Thankfully, even in the most expensive markets, there are still deals if you are willing to search.
Can you describe your niche(s) and approach to real estate investing? How has that changed over the years?
I focus on group houses where 4-7 young working professionals would live together to keep their cost of living low. There is a great market for this product type in large cities. I also focus on multi-unit properties (duplex, triplex, quad, etc.). Looking into the future, I will still look at the occasional single family home, however, my preference is to have multiple units with each property
[Chad: I LOVE this expensive market niche of group housing. In Guy's case, young professionals are living together. They just graduated from college a few years before, so why WOULDN'T they all live together and save some money. And the owner, like Guy, can provide a great service and live for free and make money in the process.]
What % of your net worth (roughly) is in real estate?
65%
What other types of assets do you invest in? Why? How do they fit with/complement real estate investments?
I also invest in dividend growth stocks. My stock portfolio complements my real estate holdings nicely and provides a form of diversification. Like rent checks, I expect my dividend payments to increase gradually every year.
Real Estate Deal
What's the best or most memorable real estate deal you've made? Why?
My second property was the most memorable (see fixer-upper numbers and all the details here). I gutted the property down to the studs and replaced essentially EVERYTHING. I live in the house (as I mentioned I love house hacking), and it's my most profitable property I have.
How did you find the deal? Why did the owner sell?
The MLS. The listing was stale because the owner was asking for way too much. I bought the place for almost $100,000.00 below list price and almost $200,000.00 below the original list price.
The owner was an elderly lady. Her husband passed away and the property was becoming too much work for her to maintain.
What were the basic numbers like purchase price, remodel costs, rent, resale price (if applicable)
I used an FHA 203K loan to buy and fix up the property.
Purchase: $400,000
Loan: $469,500
Down Payment: $17,028.49
Additional Equity/Carry cost: $32,700
Additional Equity/Carry cost: $32,700
Total equity contribution: $50,000
Monthly Rent: $4,000 (plus I live here for free. The place would easily rent for $4,500-$4,700 if I moved out).
[Chad: Guy didn't say it explicitly, but the $25,097 figure below is his NET rent after expenses. The gross rent is $48,000 per year]
A basic return on investment (ROI) calculation:
$25,097 / $50,000 = 50.19% Return on Investment
This means I will recoup my cash invested in 1.99 years ($50,000 / $25,097)
[Chad: That is STRONG. Well done Guy!]
How did you finance the deal and raise down payment funds?
FHA 203K loan
What is the overall effect of this deal on your life? Lessons learned?
HUGE! This deal eliminated my housing costs since I live in one of the rooms WHILE collecting ~$1,600 in cash flow every month.
Personal Growth/Development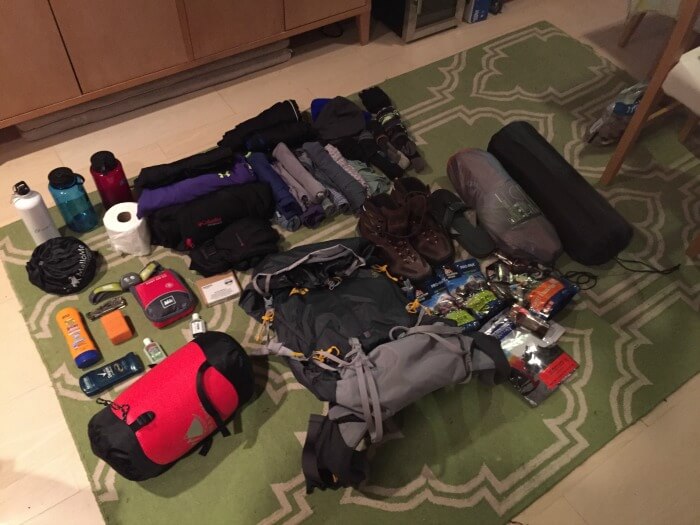 Do you have any tools that help you manage your life, like a physical planner or digital software?
No – I need to get better about this
What does a typical morning routine look like for you?
This is something I would love to work on. Between my day job and my side job managing ~60 properties in D.C., I do not have much of a routine. However, this is my last month with the side job. I look forward to establishing a routine again. I am a big fan of working out in the morning.
[Chad: Guy is in full hustle mode! It seems like we all have these ebbs and flows in our life schedules. Sometimes it's super-intense, and sometimes it's more routine and calm. But I also like to get back to those stable times where I can have a healthy morning routine. A little quiet time, exercise, and reading is the foundation of my day.]
What's your #1 habit to stay personally productive and fully engaged in life?
I am still working on this as well. My productivity ebbs and flows. Right now, my productivity is low since I am burnt out. I will be taking some time off to recoup. I highly recommend everyone to take time off to prevent burnout.
[Chad: Avoiding burnout is one of my personal reasons for being in Ecuador this year. I recommend it, Guy! Come on down and visit:)]
What are your favorite books or authors? Can be categories in business, investing, or life/philosophy (other than a sacred book)?
Very cliché, but Rich Dad, Poor Dad. I also enjoy Michael Lewis' books. The Millionaire Next Door is a must. Does Harry Potter count as Philosophy?
[Chad: Absolutely Harry Potter counts! Some of the deepest, most impactful books in my life have been fiction. I like sci-fi type fiction, and the Dune and Lord of the Rings series are particular favorites. Fortunately and unfortunately, I've lately begun reading Game of Thrones. It's addicting (and thought-provoking).]
What legacy do you want to leave personally and in your career?
I used to joke that I wanted my obituary in The Economist. I just want to help as many people as possible, if I am remembered for that… Great! If not, that's cool too. I do not like being the center of attention.
[Chad: Well-said! And that would be cool being in the Economist. Lol.]
Final Advice For Other Investors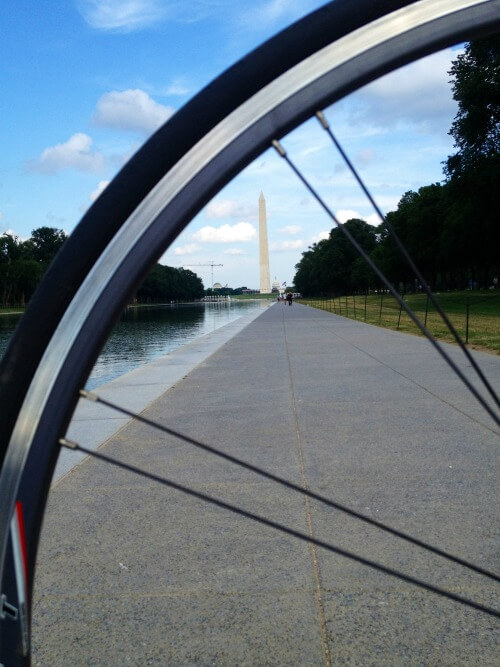 What advice do you have for a young person just considering their future career and life as an adult?
Save early and save often. Work hard but don't over work. Find a way to escape a 9-5 career; there is so much more to life than sitting at a desk.
Any tips for others looking to invest in real estate and achieve financial independence?
Find a mentor to show you the ropes. Real estate has the power to create financial freedom. Conversely, real estate also has the ability to cause super-sized headaches if you do not know what you are doing. I highly recommend going to local real estate investing meet-up groups.
[Chad: Thank you to Guy from guyonfire.us for taking the time to share with us! I think he's set the bar very high, especially for those in an expensive market. I look forward to following the next steps of your journey!]
If you have any questions or comments for Guy, please leave them below. He'd love to hear from you.
Get My Free Real Estate Investing Toolkit!
Enter your email address and click "Get Toolkit"