Hi everyone! As you read this I'm likely somewhere in Ecuador in South America exploring our new 1-year home country with my family. I will settle into a regular routine and a good WiFi connection within a few weeks.  But in the meantime, I asked some fellow real estate bloggers whom I respect to write guest posts for you.  
Today I'm honored to introduce Eric Bowlin of IdealREI.com. Eric is an impressive go-getter.  After a military combat tour in Afganistan, he and his wife quickly built a mini real estate empire of 20 units. The income from these rentals allowed them to "retire," which means in their early 30's they no longer have to work a regular job for their income! Like I said, impressive. 
Eric's article is about buying properties others won't. It's about making money and doing real estate deals by not being a follower.  In today's more competitive market, this topic is more important than ever.
Without any more delay, I'll turn it over to Eric. Enjoy!
I'm sure you've heard this before, but you can't always make money by following everyone else. Remember when you saw all your friends buying into tech stocks in 2001 right before the bubble burst? What about the regular folks who jumped into real estate in '06 because it seemed like everyone they knew was an investor?
Now, I'm not saying that you should avoid something just because others are doing it. Sometimes it makes sense. What I am trying to say – if it seems like everyone is doing (or avoiding) something, maybe we should consider the contrarian point of view.
In a general sense, think of the concept of financial independence. Most people focus on working their entire lives and retiring in their 60's. My friends thought I was crazy when I started my pursuit of becoming financially independent. Why wasn't I just following the conventional wisdom and finding a good job with great benefits?
There is also the conventional wisdom that everybody should buy a home. Instead of a home, I bought a triplex and lived in one unit. Again, my family thought I was crazy, but I believed that renting is better than buying a home, especially if you are focused on accumulating rental property.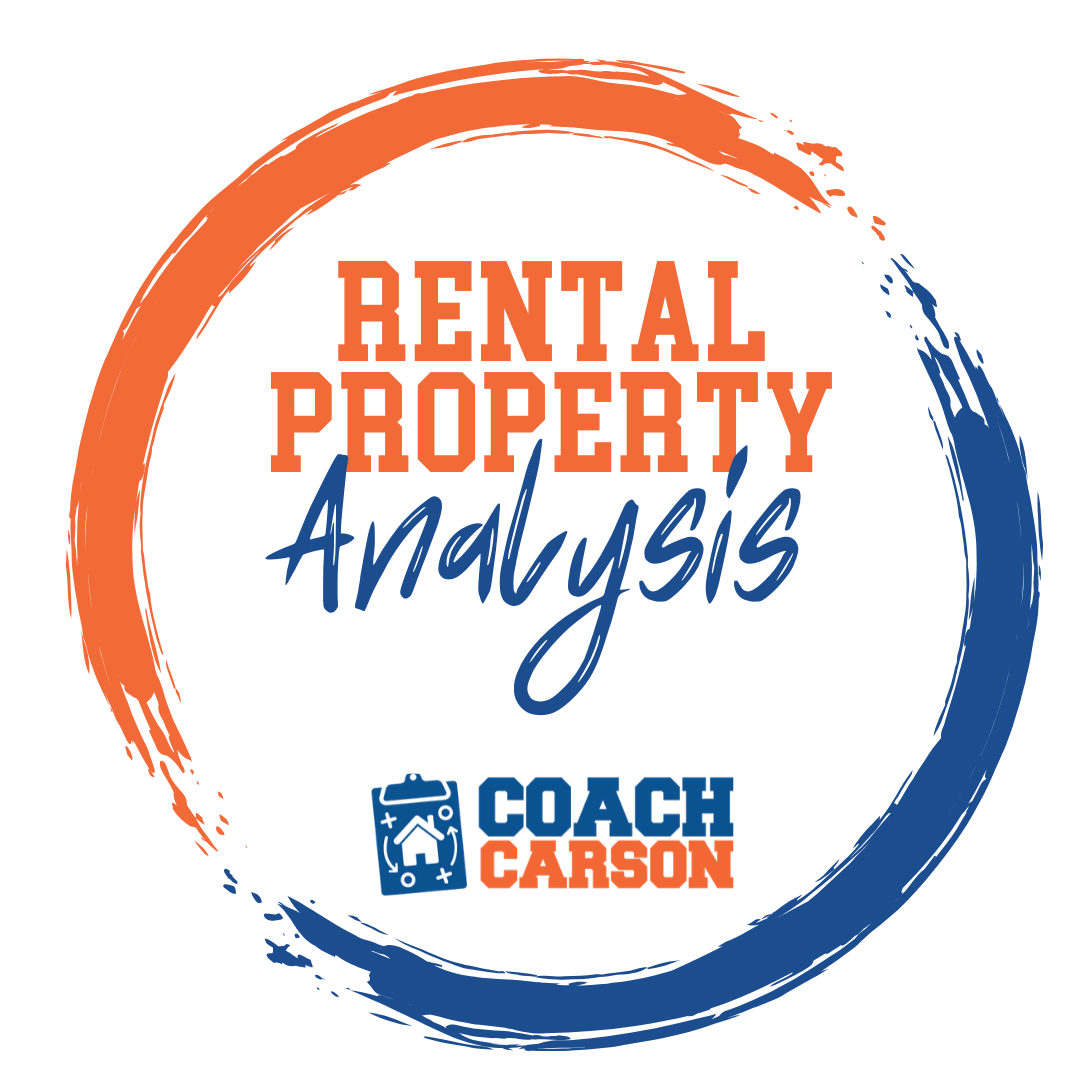 A course by Coach Carson that teaches you how to run the numbers so that you can confidently analyze and buy profitable rental properties. It also includes Coach's rental analysis spreadsheet.
Get the Course
Dive a little deeper and we find conventional investing wisdom that states we should be focused on properties with minor repairs and cosmetic work and avoid major repairs and structural problems.
Sure, people avoid these things for a reason, but we've already challenged conventional wisdom to get here, why not challenge this one as well?  What follows are three unconventional strategies to buy more real estate and make more money.
Making Money From Foundations and Structural Problems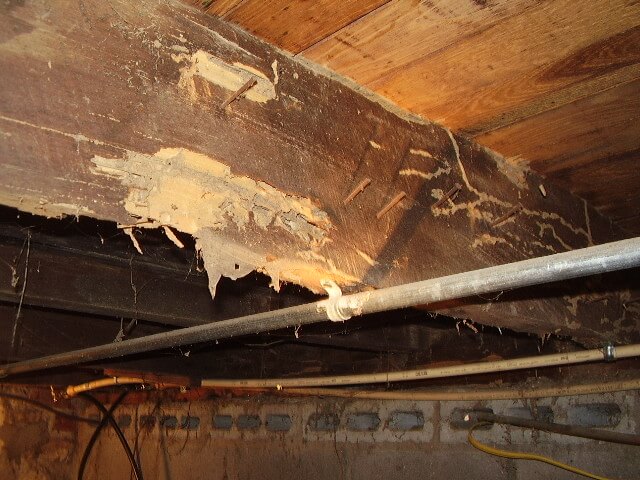 This is the classic example.  Everybody in real estate says that you should avoid houses with foundation or structural problems.
If you think about it for a second, it also means everyone else heard the same thing.
That's why these houses tend to languish on the market far longer than others in the same market.
Some foundation problems are "comparatively" cheap
Foundation problems are really scary and very serious. Left unrepaired, the house could potentially collapse or become condemned. But it's that verbiage that helps you make money.
Average people hear the word "collapse" and will spend a fortune to pay a contractor that can make them feel safe again.
It may be just a few rotted 2×10's between your house and collapse or structural failure. As investors, we also know that it's just a few 2×10's. Wood and jacks are cheap, but being scared costs a lot.
Before you run away from the house because it has some rot or damaged structural elements, do a good analysis, estimate the costs, and consider an offer with those costs included.
What I look for
I never take on a project without knowing the extent of the damage.
A good example of this is insect damage. I have no problem making an offer and incorporating these costs into my estimates if I can probe the area and find the limit of the damage. On the other hand, if the damage moves up a wall and behind drywall, I probably won't make an offer.
It's not because I'm afraid of fixing a damaged wall. I won't offer on this because I don't know the extent of the damage. The damage may go up a foot or the entire wall may have to go.
The second thing to be on the lookout for is what I call the 2nd and 3rd order effects. I can only explain this with an example.
Often, houses sag slowly over the course of 10 or 20 years. During this time, the owners also remodel kitchens and bathrooms, replace doors, etc …
The problem is, people generally make everything level when they install it forgetting that the house is sagging. When you jack the house back to level, all these things are now crooked. Kitchen cabinets need to be rehung, doors no longer open and close, and plumbing can crack or break.
Before making an offer on a house with these problems, make sure you include all these secondary costs.
Not all structures are worth saving
It's important to remember that not all structures can or should be saved.
Houses with severe sagging will most likely never be level again. Like crumpled paper, it can never be perfect again. Even if you can get the main support beam to be pretty straight, the entire house has warped as the house sagged over the years which can never be completely undone.
Because of that, I generally only rescue severe structural problems in lower-end rental buildings. The tenants won't mind warped/slanted floors because they are already getting cheap rent. Tenants in lower end rentals don't have the same expectations as those in high end rentals.
I may be wrong, but I don't think people paying higher rents would be willing to live with this.
Failing Septic Systems Create Opportunity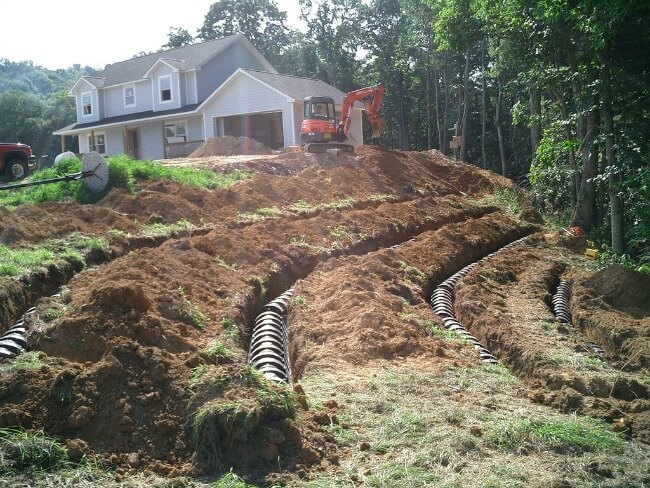 Septic systems are extremely expensive, but they are very common outside of urban areas. Because they cost a lot and carry tons of unknowns, many investors don't like to purchase property with septics that fail inspection.
The major factor is that many states or municipalities require septic systems to meet certain modern codes. Older systems may still pass, but many don't which puts a large burden on the seller to upgrade the system in order to sell it.
Since septic systems can range anywhere from a few thousand all the way up to $30,000+ to replace, many sellers simply can't afford to replace it and many buyers are afraid of the unknown costs.
To make things worse, depending on the market and the regulatory environment, many banks won't finance a property with a failed septic. This leaves buyers or sellers to get it repaired prior to close, and most people don't have the cash to make this happen.
You may be able to get this property at a discount (since standard homebuyers can't purchase it), do the repairs, then sell it to a homebuyer. It's just like doing a flip, except you may not even need to add any real value.
The value you are adding is turning it from unmarketable to marketable.
Terrible Tenants Are Valuable
I know this may sound crazy to you especially if you invest in a tenant-friendly state – terrible tenants are truly valuable to a buyer.
Most investors are small-time. When they accidentally rent to a "professional tenant," they may not know how to get them out because they have no real systems in place. They don't have standardized landlord forms or a process to deliver demand notices, demand payment, and evict.
They usually just get burnt out and just want to sell.
When this happens, you truly need to negotiate in the cost of removing the tenants as well as lost rent. I was once able to negotiate a $150,000 multifamily down to $75,000 simply because it was full of terrible tenants.
Let's dive into that example:
In this example, the seller listed the 4-unit building for $150,000 (but it was worth $180,000). I estimated about $30,000 in repairs – $5,000 for each eviction (including the costs of moving the tenants, which is law in MA) and $20,000 in lost rents.  This combined for about $70,000 in costs.
Even if I had to pay all of those expenses I would still be getting a good discount. The value of bad tenants is that you get the discount but you may not actually have to spend the money.
One tenant moved out before I took ownership, so that saved me one eviction and allowed me to start repairs immediately. Then, as soon as I took ownership I tried to figure out why all the tenants weren't paying.
I was polite to them and took care of some small things. The result – 2 out of the remaining 3 started paying me which left me with only 1 eviction.
During the eviction, the tenant explained that she would move but couldn't afford a moving truck or storage unit. I offered to pay the first two months of storage and provide a truck. She agreed.
I found a storage place that gave the first two months free if you sign a one year contract and a free moving truck for a day.
It cost me almost nothing and she left the following week.
Moral of the tenant story
With tenant issues, you can create a lot of value if you listen and solve problems. I planned on over $50,000 in costs but got away with it for about $2,500 in eviction costs and lost rent. The difference went straight to my bank account.
That's why tenant problems can be so valuable to the buyer!
It's All About Supply and Demand
I could give you a dozen examples, but it all comes down to one simple concept – supply and demand. Simple economics shows us that when there is less demand for something, prices decrease.
Look at it another way:
If you have a nice house worth $200,000 with 50 people looking at it. You might reasonably assume it will generate 5 offers. Those 5 offers will probably allow you to get right around or slightly above $200k.
Under normal circumstances, you might expect a $5,000 repair to reduce the price by around $5,000, give or take. You'd still get those 50 interested parties and those 5 offers, but the price would drop by the value of the repairs.
With certain problems, this math doesn't hold true. If the house is beautiful but has a sagging floor and rotted supports, those 50 interested parties may dwindle to 5 people. Of those 5, probably none of them have the cash to purchase the property without financing.
So, the price drops until it gets the attention of investors. Let's say it reaches a 20% discount ($160k) and draws the attention of 10 investors. It was only $5,000 in repairs, but since normal people couldn't buy it, the price reduced to compensate those willing to accept the risk.
If the house just had cosmetic problems, it would probably receive 5 or 6 offers. In a hot market, buyers would bid up the price pretty fast, even higher than the $160k price.
Since it has structural problems, maybe 8 out of those 10 investors follow the conventional wisdom and walk away. It essentially leaves you and one other person to bid on it. Since there is so little competition on it, you both will probably send in a low-ball offer.
One of you will get it, and it will probably be at a price much lower than that $160,000.
Why is it like this?
When a property moves from the world of standard homebuyer over to the realm of cash buyers, the price immediately drops because of the lower demand. As the video shows, the demand for that house decreases and prices decrease to match.
When the property moves from the average investor over to the realm of hard-core investors who take on serious problems, it requires an even larger discount. Again, demand decreases even further.
It's due to the simple law of demand.
That's why a $5,000 repair can reduce the price by far more than $5,000…and that's a great place to be if you're an investor.
Chad here again. I hope you enjoyed this insightful article from Eric Bowlin at IdealREI.com. I have found Eric's point to be exactly true. My best deals came when my competition was non-existent for some reason.  If you want more deals today and in the future, look for ways to take advantage of these unconventional strategies as well.
Have you bought good deals because of structural, septic, or other big problems? What other ways have you made money by not following the crowd? We'd love to hear from you in the comments below.
Get My Free Real Estate Investing Toolkit!
Enter your email address and click "Get Toolkit"