In my Investor Profile Series, I use a question & answer format to share the stories of actual real estate investors at different stages of their investing careers.
Today's investor profile is about Nina Nation, a 45-year-old avid runner, animal lover, and traveler who is hoping to use real investing to leave her normal 9-5 career and become financially independent. 
Nina got involved in real estate after taking my Real Estate Start School course. She's now the proud owner of her first investment property! In this Investor Profile, you'll learn more about Nina, how she got started, what her first deal is like, and more. 
Now I'll turn it over to Nina. Enjoy!
Personal
Name
Nina Nation
Age
45
Your home location
Jackson, Mississippi
Career/Source of regular income
My most recent job was working in the human resources department of a petroleum company, but I have had all sorts of jobs from fashion and graphic design to waiting tables and teaching English abroad. Right now, I am on a break from W2 work but will most likely return for a stint in the near future unless my real estate investing goes really, really well…fingers crossed!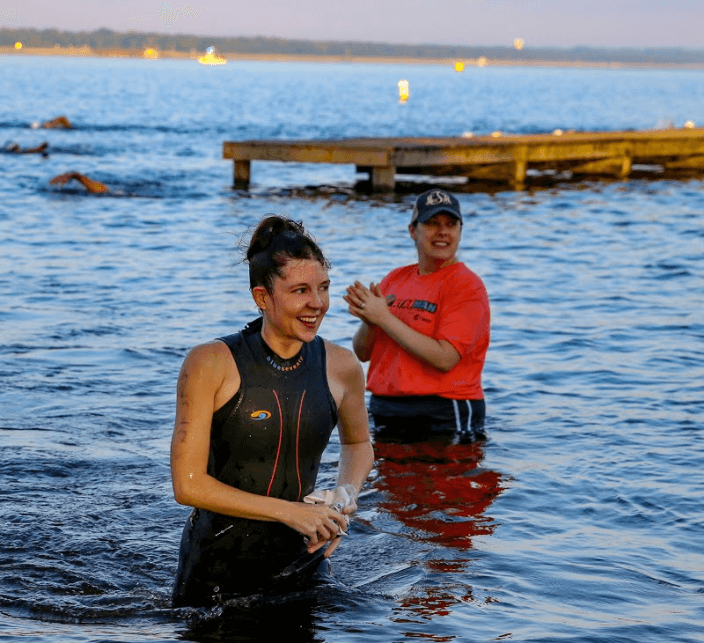 What hobbies do you enjoy? What do you do for fun?
As an avid runner, I completed my first half Ironman distance triathlon last year. Whoo-hoo! I am also very passionate about travel and like to read about history and finance.
[Chad: Wow – half Ironman triathlon! That is impressive, Nina.  I also love travel, of course, and I'll have to pick your brain about your favorite history and finance books.]
A fun/interesting/little known fact about you?
I'm a huge animal lover and have nine rescued kitties. I guess I'm a crazy cat lady.
Financial Independence/Retirement Plans
Do you have plans for financial independence/retirement? Or have you already reached financial independence?
I am not too far from being independent financially. My current plans include investing in broad-based index funds and now real estate. I would also like to start a small business in the future.
[Chad: The trifecta of indexed stock funds, real estate, and your own small business seems as good as it gets for an early retirement portfolio to me! I might throw in some cash reserves for good measure:)]
What does financial independence mean to you? Why do you want to achieve retirement/financial independence? What kind of activities and projects will you spend more time on?
I just want to be able to do what I want when I want without having to answer to anyone. I value my time very much and want to spend it with my loved ones making memories and enjoying life.
Travel will definitely be something I do a lot more. I love meeting people and learning about other cultures. And I would love to volunteer abroad in wildlife sanctuaries. I think that would be an amazing experience.
Of course, I will also continue to run. I have several marathons around the world on my bucket list!
[Chad: "I just want to be able to do what I want when I want without having to answer to anyone."  That's worth repeating!!] 
If you had to start over and wanted to become financially independent, what's the most important thing you would focus on?  
Starting to save much earlier than I did and initially focusing on a career that paid well.
Real Estate Investing
Can you describe your approach to real estate investing? For example, is your strategy fix-flips, rentals, house hacks, wholesaling, notes, or more than one? And what niche(s) and type of properties do you buy?
Right now, I'm focusing on buy and hold single-family houses. I've purchased one property so far that is in a C class neighborhood in Jackson, MS. I hope to add a couple more this year.
I wouldn't mind trying to tackle a fix-flip. My boyfriend is very handy and I think together we could manage a project on our own which I think would be an invaluable learning experience. I also want to learn much more about notes and creative financing. This area of investing fascinates me.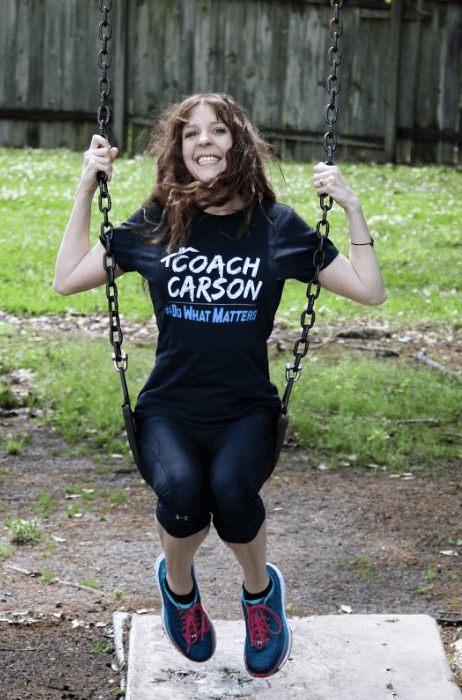 How did you get started? How did you get the money? Did you have any help?
I started by taking Chad's Real Estate Start School class :). I heard Chad on the Mad Fientist podcast and was very impressed with his laid back yet very shrewd demeanor. Plus, I had been reading lots of blogs about financial independence and decided I wanted to have a bit more active role in my investing aside from index funds. I thought real estate could be a viable avenue for me.
Chad encouraged us (students) to get active in our local REIA groups. I started going to every meeting I could find time to attend. I've met some wonderful people who have all been very helpful.
One man, in particular, has assisted me a great deal. He's an older, very experienced real estate investor in Jackson. He has been very generous with his knowledge and guidance. He let me shadow him through a work day and I even got to see him close a couple of wholesale deals. It's been invaluable. In fact, I bought my rental property from him.
I've been very frugal these past several years and saved a lot from working. I also inherited some money a couple of years ago after my mom passed away. So, I used a combination of that money and savings from my job to purchase this first property.
[Chad: It sure makes the teacher look good when start students like Nina just go out and take action on my advice! Nina did a great job of connecting with people in her local market. I can't say enough about the value of relationships with other investors in your area.]  
What were the biggest obstacles you faced when starting? How did you overcome them?
I think the biggest obstacle for me is fear and lack of knowledge. Real estate and finance is new territory for me. I've always studied design and art related subjects. So, this has been a steep learning curve and I often feel intimidated.
I think just reading as much as I can and interacting in blogs has been very beneficial. The biggest boosts, though, have definitely been taking Chad's class and attending the REIA meetings. It's really not so scary once you get started.
[Chad: It's natural to have fear early on with real estate investing (and sometimes later as well). Anyone who doesn't admit it is probably not telling the truth! Like Nina, I have found two things to address that fear better than any other – (1) education (2) a network/team. And I'll add to that just taking action in little baby steps to start chipping away at that fear.]
Real Estate Deal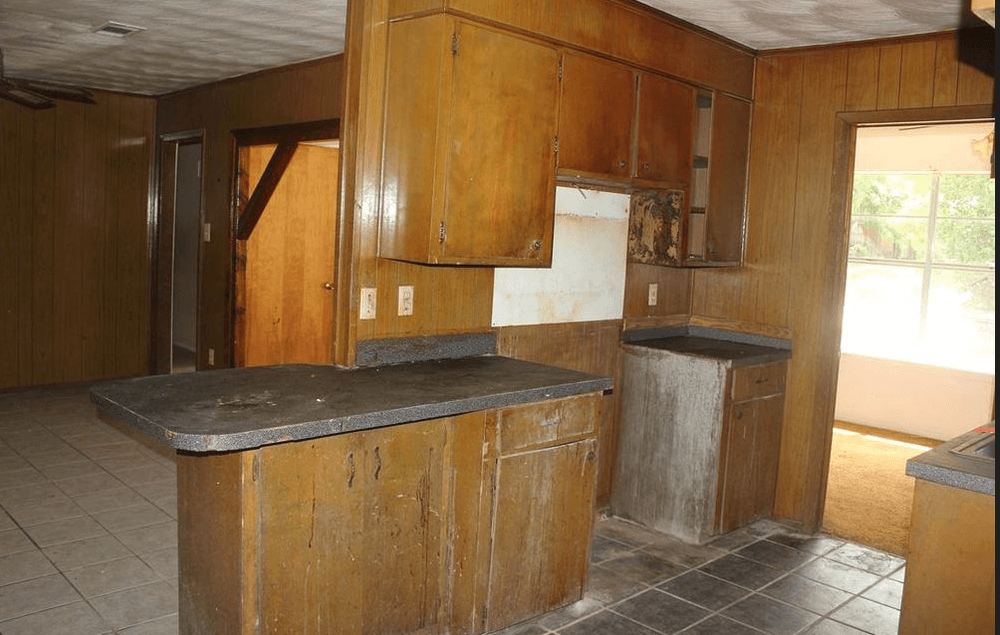 Please tell us a little about this first real estate deal.  How did you find the deal? Why did the owner sell?
As mentioned earlier, I bought the property from another local investor. He had purchased the home and had one of his crews renovate it. In fact, we visited the work in progress on the day he allowed me to accompany him to work.
He was initially going to keep the house to add to his portfolio, but he offered it to me. He has a fairly large number of houses and is hoping to transition into a more passive role in the coming years.
What were the basic numbers like purchase price, remodeling costs, rent, resale price (if applicable)?
You can buy houses cheap in my area. I purchased the property for just under $36,000 already renovated and it rents for $825/month.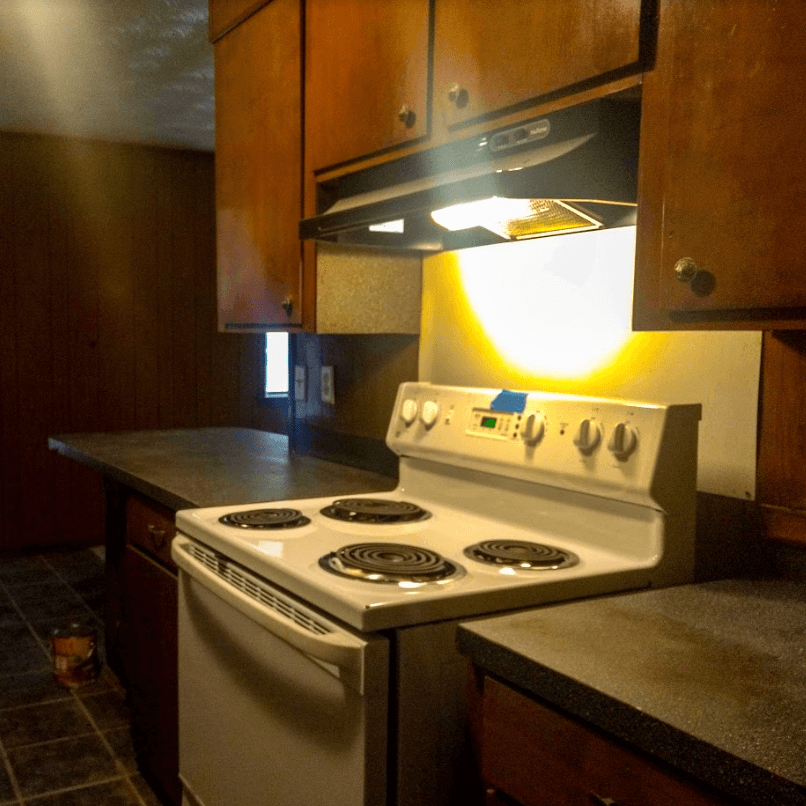 How did you finance the deal and raise down payment funds?
I bought the property with cash that I had saved from my job in combination with an inheritance.
What has been the overall effect of this deal on your life? Lessons learned?
I only bought the property at the tail end of last year. So far things have been great. I think it will take several months to really understand what it is like to be a landlord. Hopefully, the next few properties will go as smoothly as this first deal.
[Chad: I think Nina makes a great point here. It does take some time to soak in the lessons and impact of that first deal. For that reason, I like veteran investor John Schaub's advice to start slowly and just buy one property at a time. With each deal, you'll get better and learn what works (and what doesn't). That real-world education is probably the most valuable, and it'll make you more money as an investor if you pay attention.] 
Personal Growth/Development
Do you have any tools that help you manage your life, like a physical planner or digital software?
I use Personal Capital to keep track of all my financial accounts. It's very helpful to have everything in one place. I love Excel spreadsheets to track all my expenses and my google calendar keeps me updated on what I have to do each day.
What does a typical morning routine look like for you?
I like to wake up fairly early around 4 A.M. I first have to tend to all the kitties. Then, I'll sit with my coffee and read an interesting blog post or article.  Then I run or ride on my bike. I always feel better if I exercise in the morning.
[Chad: 4am!! You accomplish a full day of good stuff before I even wake up at 7am. Lol.  I agree that exercise in the morning always makes me feel better. Such a healthy, confidence-boosting activity.]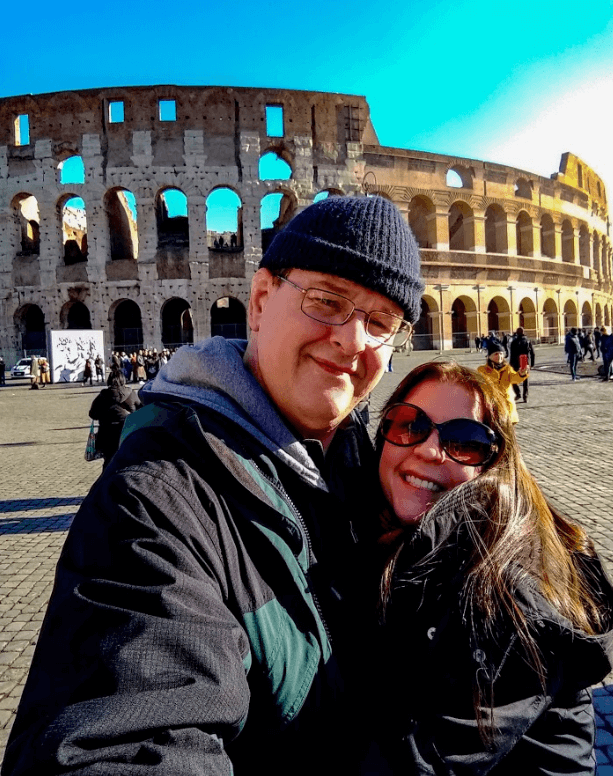 What's your #1 habit to stay personally productive and fully engaged in life?
I just try to keep getting a little smarter or better at a certain task every day. I like to wake up each morning a bit improved from the one before.
Also, running has really changed my life. If I'm having a bad day, I try to go out for a run. It clears my head and helps me think. It's my time to ponder and is a form of meditation.
Who have been your most important heroes, mentors, and/or teachers?
I love Warren Buffett. I read everything I can about and by him. His outlook on life, his focus, and his optimism are qualities I really admire.
I actually also have a lot of people in sports I admire like Eliud Kipchoge, Nadia Comaneci, and Desiree Linden, who I met last year at the Mississippi Gulf Coast Marathon:) There is a quote by Desiree I like a lot,
"Some days it just flows and I feel like I'm born to do this, other days it feels like I'm trudging through hell. Every day I make the choice to show up and see what I've got, and try to be better. My advice: keep showing up."
[Chad: LOVE that quote. So good … Just. Keep. Showing. Up!] 
What are your favorite books, blogs, or authors? Can be categories in business, investing, or life/philosophy (other than a sacred book)?
I really like Jim Collins blog and I read/listen to the Mad Fientist quite a bit. Oh, and I can't forget Bigger Pockets and coachcarson.com!
A few favorite books:
[Chad: Thanks for putting my blog in great company!! Your first two books are a couple of my favorites. And the last two are ones I've wanted to read. Cal Newport's concept of Deep Work has been very influential and helpful in my work life. He's also beginning to convince me of the merits of Digital Minimalism, the topic of his newest book. 
What legacy do you want to leave personally and in your career?
I guess I just want to be remembered as someone who had a positive impact on the world and left it a little bit brighter. I would also love for people to say, "I underestimated her."
[Chad: I feel like I just watched Rocky. Inspired:)]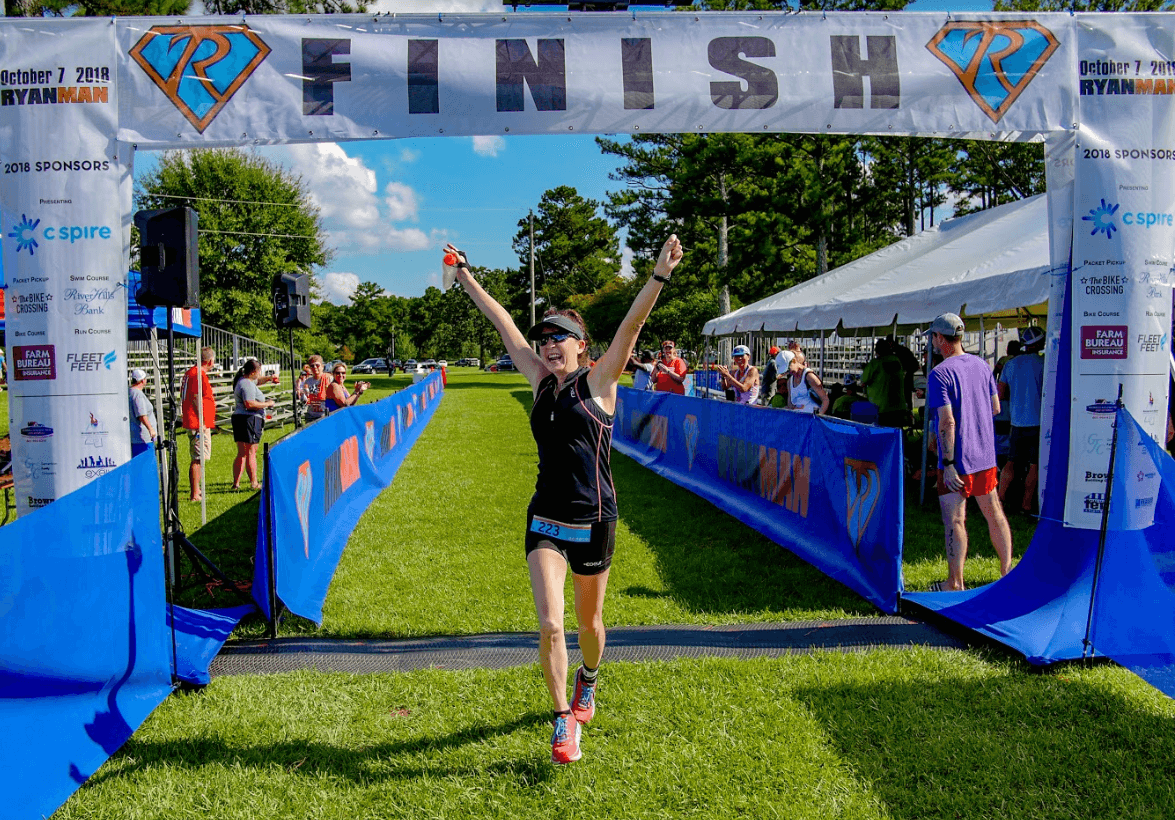 Final Advice For Other Investors?
Any big mistakes you've made that others should avoid?
I was much too frivolous in my younger years and not responsible enough with money. I think young people should start saving and investing as early as possible. Time is your greatest ally in building wealth.
What advice do you have for a young person just considering their future career and life as an adult?
I almost think "follow your passion" is really bad advice. You need to do something that makes money early on. You can save and invest and allow time to be on your side for those savings to grow. Then, you can do whatever you want in life.
The bottom line is you must have money in order to do anything.
Any final tips for others looking to invest in real estate and achieve financial independence?
I like the wisdom of the old Chinese proverb: "The best time to plant a tree was 20 years ago. The second best time is now." Heed that advice and start planting today!
[Chad: Well said, Nina! Thank you so much for taking the time to answer my questions. I know you're going to inspire and help a lot of people. 
Do you have any questions or comments for Nina? Be sure to say hello in the comments below.
Get My Free Real Estate Investing Toolkit!
Enter your email address and click "Get Toolkit"