[My Investor & Entrepreneur Profile Series features big ideas, questions, and answers from fellow entrepreneurs and investors. I hope you find these people as fun, interesting, and helpful as I have.]
This article features Greg Pinneo, who was one of the first teachers & mentors I studied and really got to know well when I began investing in real estate.  Greg taught me a lot about negotiations, real estate acquisitions, seller financing, and life.
Greg is originally from Seattle, Washington.  He is one of those larger than life type people who seems to have done it all in business and in life.
During his 4-decade business career, Greg has bought and owned hundreds of real estate units. He is one of the best negotiators and story tellers I have ever met.  Beyond business and investing, Greg has also climbed huge mountains, owned and flown airplanes, become a handball champion, and been a father and husband to his beautiful family.
Greg often quotes Teddy Roosevelt and says he lives his life "on the arena floor." That quote probably describes him best.
In this article I'd like to focus on the core real estate investing lessons I learned from Greg. These lessons have become some of my own fundamentals, and they have served me extremely well.
At the end, I'll also share questions and answers from a recent email interview I did with Greg.
I'll begin with "the 3 Pillars," which are the 3 fundamentals Greg suggests you look for in any good real estate deal.
Enjoy!
The Three Pillars of Real Estate Investing: #1 –  Location
After three decades of investing I have come up with a definition that I apply to everything I buy.  It is an absolutely unbreakable principle as far as I am concerned …

Romance within about a ten to fifteen mile radius of a major metropolitan area."

Greg Pinneo, Wisdom for Wealth
Greg has three core principles for purchasing investment real estate. He calls them the three pillars.
At one time he would have his real estate students at Seattle Pacific University stand up on their desk, just like in the classic movie Dead Poets Society and yelp at the top of their lungs: "Oh Captain my Captain.  The 3 Pillars: Location, Terms, Expandability." 
Yes, Greg does things a little differently!
The first pillar is location.  And at the heart of how he defines good location are two things:
 Romance.

Close to a major metropolitan (job) center.
Being near a job center, part 2, is easier to explain.  Our tenants and our end-buyers must have steady jobs in order to rent or to buy our houses.  Jobs and job growth are one fundamental of a healthy real estate market.  High-paid, professional jobs are the driver of stable or growing prices in a real estate market.  Pay attention to that in your area.
But romance? What's that have to do with real estate?
Greg explains that romance is what we can't live without.  Romance is the emotional pull that a location and a house have on potential renters and buyers.  Romance makes your properties easy to rent or sell.  
Romance is not a house right next to a landfill.  Romance is not an apartment on a 4-lane highway.  
Romance in an urban area might be a charming bungalow on a side street within walking distance of a park and a coffee shop.  In suburban areas, romance may be a safe subdivision with established trees and landscaping, well cared for single family houses, in a desirable school district.  
Romance can also be a nice double wide trailer on land just outside of town where someone could plant a garden, drive their small tractor, and sit on the back porch and listen to the birds.
Romance can't be easily defined.  It's unique to a local area and even to individual people. But if you want to successfully invest in real estate, make certain to study and seek it out romance with your properties because it makes an enormous difference.
The Three Pillars of Real Estate Investing: #2 – Terms
Once we're in the right location, we begin hunting for terms … You'll learn to make more money on the terms of the transaction than you ever will on the sticks and the bricks."

Greg Pinneo, Foundations For Freedom
The "sticks and the bricks" are what you normally think of when you think real estate, the physical house and the lot.  But the terms upon which you buy a house are what actually allow you to make money.
This is literally true.  Believe it or not, I have actually lost money on the sale of a house – the sticks and bricks – but kept my terms (seller financing terms with a substitution of security clause), secured them with another property, and made money.  
So, first of all, separate in your mind the concept of the terms and the sticks and bricks.  
So what are the terms?
To me terms are the tools with which you buy or control and then make money off of the real estate (the sticks and the bricks).
Terms could be as simple as buying a house for $50,000 all cash.  Price is a term.  A cash purchase is a term.  But even in this simple transaction, other terms are available for negotiation that you might not have considered, like:
When do we close?  This week or next year?
Do I get possession before closing?
Do I lease the house back to seller?
Do I get a remainder estate instead of a normal fee simple estate. In this case the current owner would live in the property under a life estate until his or her death, and then the property would revert to me.
All of these terms were possible on just a simple cash closing.  But we could also involve the seller in the financing.  
In the case of seller financing, we have many other terms to negotiate, including:
My down payment amount

Paying the down payment with cash or with another piece of property, such as a car, a motorcycle, or even another promissory note

The interest rate
When does interest start accruing – now or 6 months from now?
The payment amount. Is it constant?  Where do I make my payments?
When is all the principal due?
First right of refusal to purchase the note
Collateral for the note – the subject property or a different property?
Can I recollateralize the note with a different property at a later date?
Is there any personal recourse on the note?
I've just scratched the surface reviewing all of the different terms of a purchase.  Each one of these could either make or lose us a lot of money on a deal, yet most investors think that the only way to make money is by doing physical work to the sticks and bricks.  
In reality, most of our money is made up front, in the terms that we negotiate with the seller and with whoever is financing our purchase. Keep that in mind as you purchase investments.
The Three Pillars of Real Estate Investing: #3 – Expandability
Expandability is the final leg. It is not the most critical but it is the extra piece that makes a difference … Expandability is changing the picture. It can be simple or complex … It is an idea, that when implemented make the property more desirable and thus marketable … It is your entrepreneurship."

Greg Pinneo, Wisdom For Wealth
Greg calls expandability "the frosting on the cake."  Your cake should be tasty by itself with good location and good terms, but expandability can make you an extra profit that, to use a baseball analogy, turns a double into a home run.
A simple and very common form of expandability is to clean-up and improve the cosmetics of a property.  A friend of mine used to say the most valuable money you spend on a property is the first $500 to just pick up trash, do lawn maintenance, and in general clean up the house.  
Cosmetic improvements could also cost thousands and thousands of dollars if you decide to install granite in the kitchens and baths, hardwood floors throughout, hire a landscape designer to revamp the yard, and change all of the fixtures in the house.
With income properties, the value of the property depends largely on the income produced.  So expandability could be adding coin operated laundries, installing separate water meters in each unit, charging for parking, or raising rents.  All of these would either increase income or decrease expenses, so they would increase the value of the property.
Zoning is also an area for expandability often missed by investors.  Especially in dense, urban areas, a change in zoning from one lot to the next is very valuable.  
For example, what if you bought a little single family house in perfect condition on a 25,000 square foot lot.  There is not much expandability with the house itself, is there?  But what if that lot was zoned such that you could build 6 units on a 25,000 sqft lot.  The land would be much more valuable because of this potential.
I followed Greg's advice early on and bought a local zoning map for my farm location, and I used colored pencils to fill in the different zoning areas so that I could see their relative scarcity and locations.  It's been a very helpful exercise in choosing properties to target.
Most importantly, ask yourself these questions on every real estate deal you evaluate: What can be done to improve this property? What expandability has yet to be realized?
Interview Questions With Greg Pinneo
I asked Greg some questions about business, money, and life that I was really curious to find out. Here were his answers:
Money & Wealth Building
What does retirement or financial independence mean to you?
I never see myself "retiring".  I love what I do and feel like I am getting better at it every day.  Being independent in every area of life to me means being free and confident.  I don't want to be "dependent" on anyone or anything to take care of me or my family.
How has financial success changed your life? What hasn't changed?
I would like to think that I am the same person with or without money.  There are currencies that are much more important.  I find that when I focus on giving that financial success comes as a matter of course.
What is your #1 investing tip for long-term safety and growth?
Only invest in a five-star location.  Hand craft your financial terms to provide flexibilities in your agreement.  Keep a close eye on cash flow and pay less attention to equity and value.  In time, these things will take care of themselves.
Do you invest in real estate? If yes, why? If no, why not?
  I invest in real estate and I invest in people.  Real estate has never let me down.
If you invest in real estate, what's your favorite niche or niches? For rentals do you manage yourself or hire a 3rd party?  
Finance is the clothing real estate wears.  My focus is creating long-term privately structured financing.  I have self-managed, employee managed, and partner managed my properties over the years.
If you had to start over and wanted to become financially independent, what's the most important thing you would focus on?  
I would create as much long-term debt at or under 6% covered by income producing real estate well located as humanly possible.  I would be sure that the collateral agreement has no "due on sale" clause as a part of the terms.  Most people focus on a "good buy" on real estate and then borrow the money any way they can.  I have always seen the finance negotiation / creation as the center and heartbeat of the transaction. I only go hunting for this in the right location.
Life
Do you have any tools that help you manage your life, like a physical planner or digital software?  
I have created a system I teach on compartmentalization.  It always puts the next most important thing to do in front of you.  It allows me to "fill the unforgiving minute with sixty seconds of distance run."  Kipling
What does a typical morning routine look like for you?
Shower, stretching, water, gratitude, affirmation, bible, and off I go.  Entire routine takes less than 30 minutes.
What's your #1 habit to stay personally productive and fully engaged in life?
I write down everything I do.  I color code all behaviors by category.  Pretty soon you get to know the color of a productive / profitable day.
Who have been your most important heroes, mentors, or teachers?  
My heroes are my wife Shauna and my mom and dad….Roger and Diana Pinneo.  My mentors are Abie Label, Tom Newman, and Dr. Michael Shadow.  Life has been my greatest teacher.  I have made it a point to debrief everything that has really gone right and everything that has not worked out so well.  I feel blessed that I have been on the arena floor for nearly 41 years full-time as an entrepreneur.
What are your favorite books or authors? In the business, investing, or real estate categories? In the life and philosophy categories (other than a sacred book)? 
I love the biographies.  Carnegie, Hill, Branson, Trump, Peele, Jobs, Rockefeller, Vanderbilt, Jefferson, etc.  Philosophically I like Thoreau and Whitman, and Fulghum.  I make it a habit to watch TED talks every week.
What advice do you have for a young person just considering their future career and life as an adult?
 I would want every young person to consider the idea of hand crafting a life.  We have the ability to choose our beliefs.  Those beliefs either open or close a door to possibility.  If something is possible we can "intend" for it.  Intention allows us to see opportunity.  Opportunity allows our earned tool box a chance to work.  This tool box in action creates results.  And results automatically expand our beliefs.  Our world should get bigger and more amazing year after year and it is up to us.  It starts with choosing our beliefs very carefully being sure we own them, that they are not inherited without our questioning.
What legacy do you want to leave personally and in your career?  
It is my hope that I will have been a conduit to greater possibility.  For most people, they pass with potential left in the box.  I want my life to inspire people to leave every last shred of possibility on the arena floor.
For Fun
What hobbies do you enjoy?
I enjoy being with my wife and kids.  I really enjoy flying airplanes.  I enjoy great full of life people and challenging conversation.  Adventure of any kind….high mountains, deep oceans, and everything outdoors in between has always moved my gauge.
What do you do for exercise?  
I am not a gym guy.  I stay in shape with my activities.  There were many years I played competitive handball, but for the most part, an active outdoor does it for me.
If you could travel anywhere in the world or get to do any experience, what would it be?  
Any place doing most anything as long as it is with my wife and or my family.  People make the experience so much more memorable.  I would trade a Seahawk game with my wife than Australia alone.
Your Business
What is your business all about? What valuable service or product do you provide?
I am a buyer of real estate.  I like to think that I can structure a deal that serves the seller in the transaction.  I am a contractor.  Being a builder for my own account, I hire subs and provide a bunch of business for suppliers.  I am a teacher of acquisition, finance, negotiation, and the mindset necessary for high level achievement.  My 4 plus decades of experience provide students with a very personal look at the kitchen of this business.
Do you have big plans for your business? If so, what are they?
My quest is to "wonderfully disturb" people from coast to coast.  My verse is to deliver possibility that most do not see and to join the journey as they discover living a deliberate life.
---
I hope you enjoyed this article and interview with real estate entrepreneur, teacher, and arena-floor battler, Greg Pinneo. You can find more about Greg, his seminars, and products online at thecorco.com.
What were your favorite ideas, lessons, or stories from Greg? Have you found the 3 pillars of location, terms, and expandability to be important in your investing? What are your important fundamentals of investing and life? I'd love to hear from you in the comments section below.
Enthusiastically your Coach,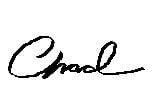 Get My Free Real Estate Investing Toolkit!
Enter your email address and click "Get Toolkit"