---
Blog post originally published 12/20/2018. Podcast and article updates on 10/12/2020
In my Investor Profile Series, I use a question & answer format to share the stories of actual real estate investors at different stages of their investing careers.
Today's investor profile is about a 45-year-old physician from Chicago known as DocG of the Earn & Invest podcast and the blog diversefi.com. I met DocG in-person at a CampFi event, and we instantly hit it off. He's a fascinating, thoughtful person. 
In this interview, you'll get a glimpse into DocG's personal journey to financial independence. He invests in real estate (condos to be exact), and he also holds other traditional assets. But even more valuable, I think you'll gain some insight into DocG's perspective on life. As a physician and director of a hospice care facility, he has an interesting view of what matters most in life. 
Now here's DocG …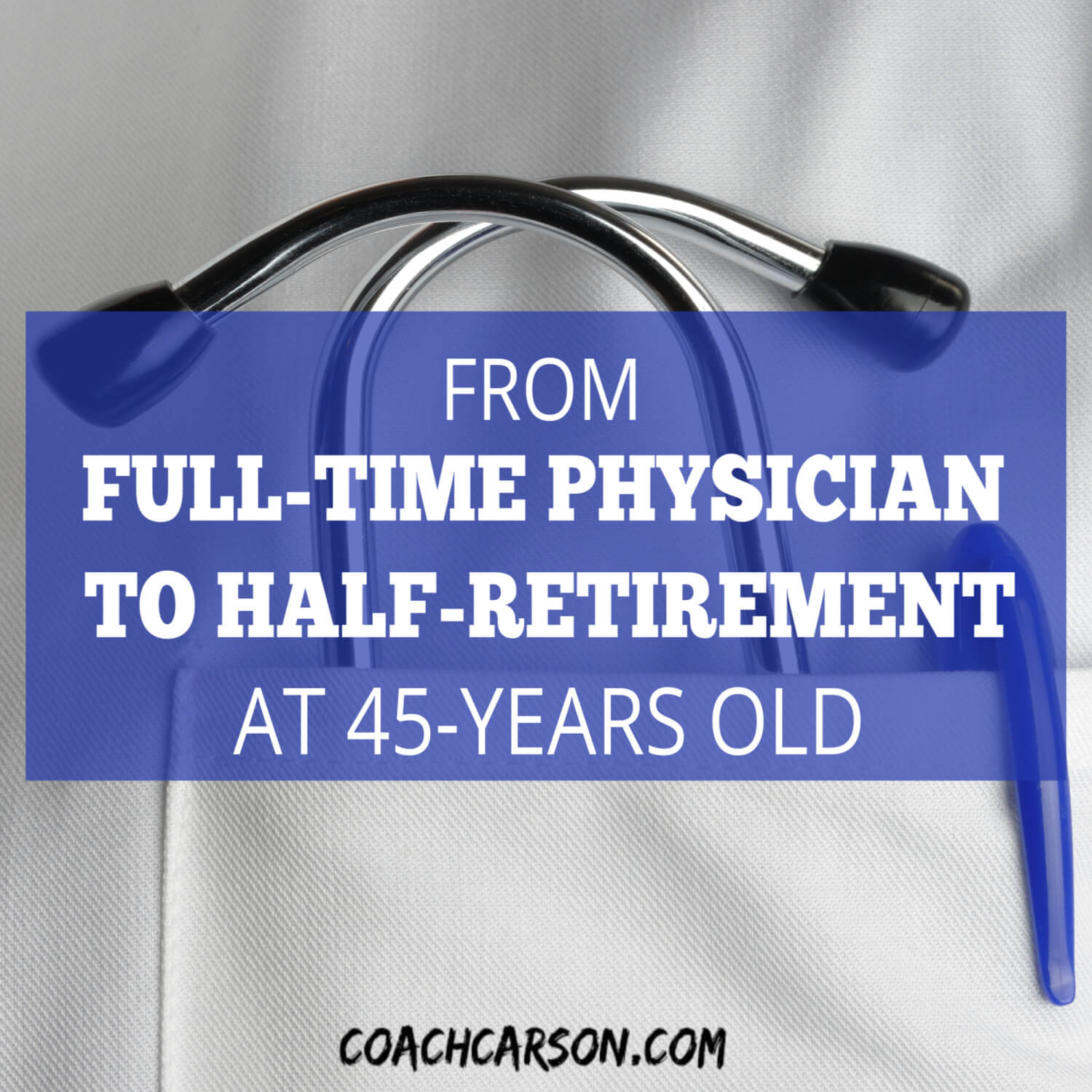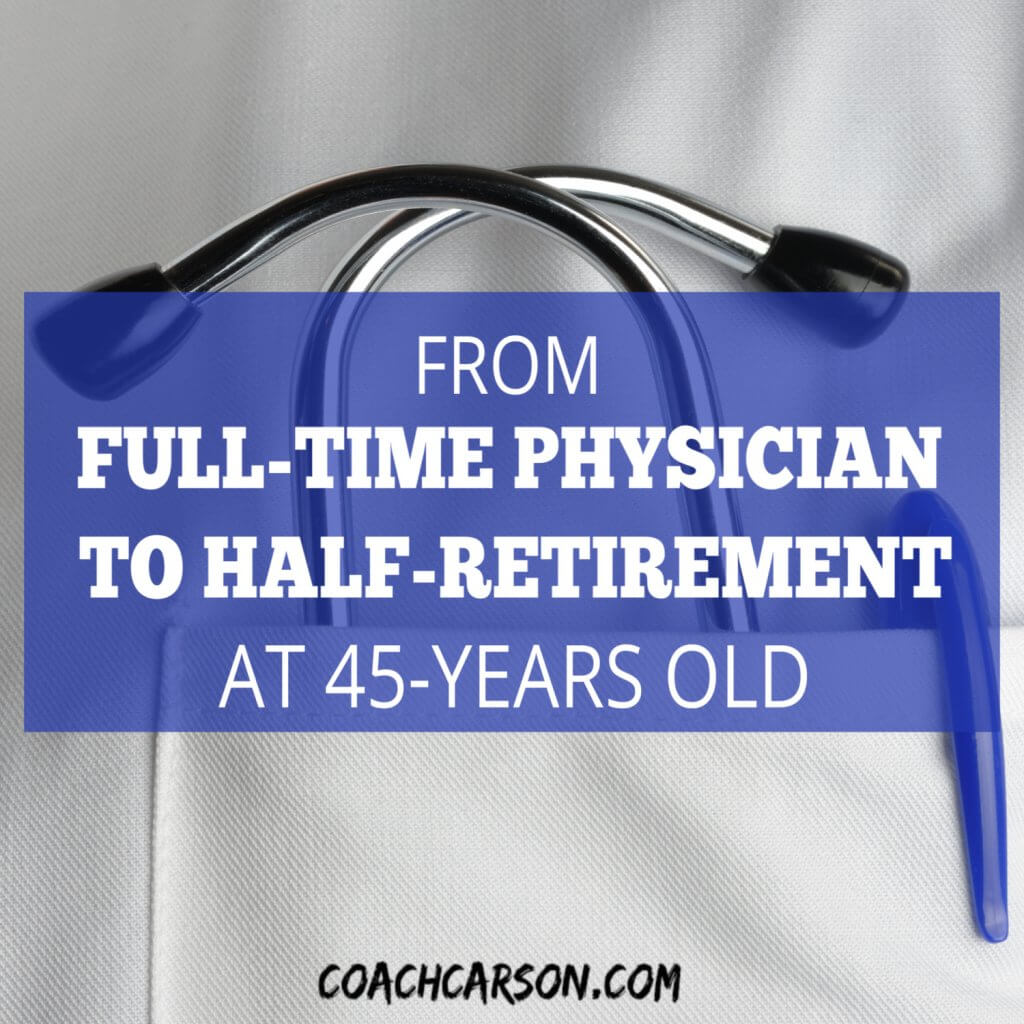 Personal
Name:
Doc G
Age:
45
Your home location:
Chicago, IL
Career/Source of regular income:
Physician
What hobbies do you enjoy? What do you do for fun?
I love to write, exercise, read
[Chad: That pretty much nails my hobbies these days, too! I'd add in travel and a healthy dose of make-believe play being a fairy or unicorn with my 5 and 7-year-old daughters!] 
A fun/interesting/little-known fact about you?
I used to run a website selling artwork.
Financial Independence/Retirement Plans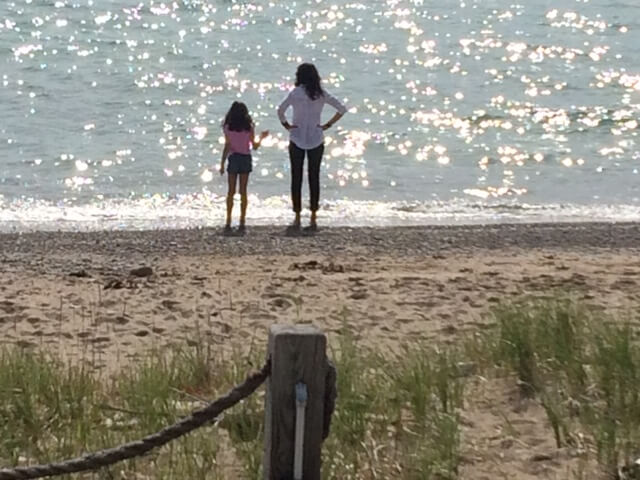 Do you have plans for financial independence/retirement? Or have you already reached financial independence?
I am financially independent, and I have been slowly cutting down work. Now I'm entering what I call half-retirement where I have cut my workload in half and only kept the things I like to do most.
[Chad: More and more I think semi-retirement – or as you more eloquently phrased it, half-retirement – is an ideal place to be. You get the satisfaction of work but on a more sane schedule. You benefit from the accumulation of wealth, but you still generate some income for flexibility. This kind of arrangement can go on happily for years (or a lifetime!).] 
What does financial independence mean to you? Why do you want to achieve retirement/financial independence? What kind of activities and projects will you spend more time on?
Financial independence means freedom to me. Freedom to pursue things for reasons other than making money. I think my life purpose centers around creation and communication. I expect to spend my time writing, public speaking, and creating.
[Chad: I got to hear DocG speak at an in-person CampFI event in Minnesota. Communication is CERTAINLY his strength. During a 15-20 minute talk, he had the audience on the edge of their seats with poignant stories, a humble delivery, and subtle life lessons all mixed together. And I am envious of his creative output with daily blog posts and now a podcast over at diversefi.com]
If you had to start over and wanted to become financially independent, what's the most important thing you would focus on?
I would have managed my money myself instead of having others do it for me. No one will watch your money as well as you.
Real Estate Investing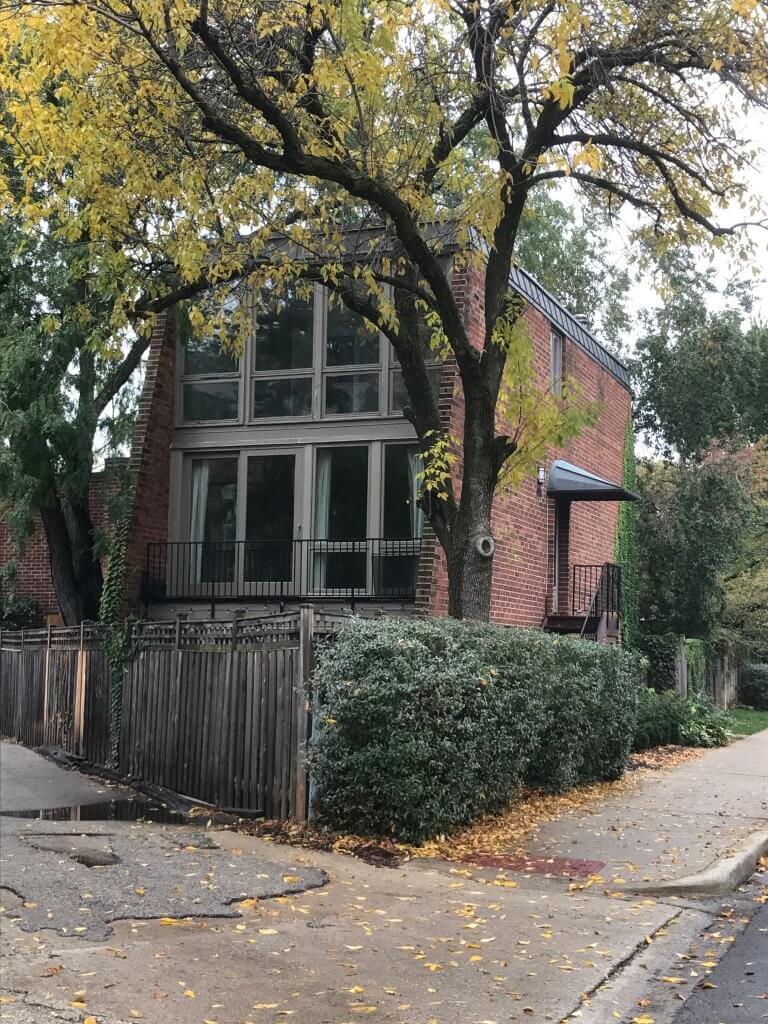 Why do you like real estate investing? What makes it most beneficial?
Real estate investing offers a few great benefits. It is uncorrelated from the stock market so that even when we hit lean times, it tends to maintain its ability to produce income. There are several tax benefits because of depreciation. And it provides a steady stream of income similar to dividends.
Can you describe your approach to real estate investing? For example, do you do flips, rentals, house hacks, wholesaling, notes, or more than one? And what niche(s) and type of properties do you buy?
We tend to buy in cash, renovate, and then rent and hold. We have owned single-family homes before, but since Chicago is a tight market, we have had good luck with condos.
[Chad: I've never invested in condos, but it's certainly a viable real estate niche in high-priced and/or urban markets. I enjoyed DocG's article This is How We Real Estate if you want to get more detail on his approach. 
How did you get started? How did you get the money? Did you have any help?
We originally bought a condo in the city for personal use. When we found that we were not using it as much as we thought, we rented it out. The ease of the rental gave us the courage to buy a few more properties during the economic downturn. We focused on foreclosures and paid in cash. We did borrow some money from my parents once and also used a line of credit on our investments, but we paid those off quickly.
[Chad: I appreciate DocG's conservative financial approach. He and his wife make a relatively high income, and real estate is one of several different investment vehicles they use. So, borrowing money and taking on extra risk in the name of growth doesn't interest them. This all-cash/no-debt approach to real estate investing is not talked enough, because I've met plenty of successful investors who practice it.]
What were the biggest obstacles you faced when starting? How did you overcome them?
The biggest obstacles were fear and ignorance. We were afraid because we had no experience, and we didn't have the know how to overcome simple problems. We learned these things quickly on the fly.
What % of your net worth (roughly) is in real estate?
Somewhere between 1/3 to 1/4.
What other types of assets do you invest in? Why? How do they fit with/complement real estate investments?
We invest extensively in the market and have around ⅓ of our wealth in tax-deferred accounts and ⅓ in taxable. I also own my own business.
Real Estate Deal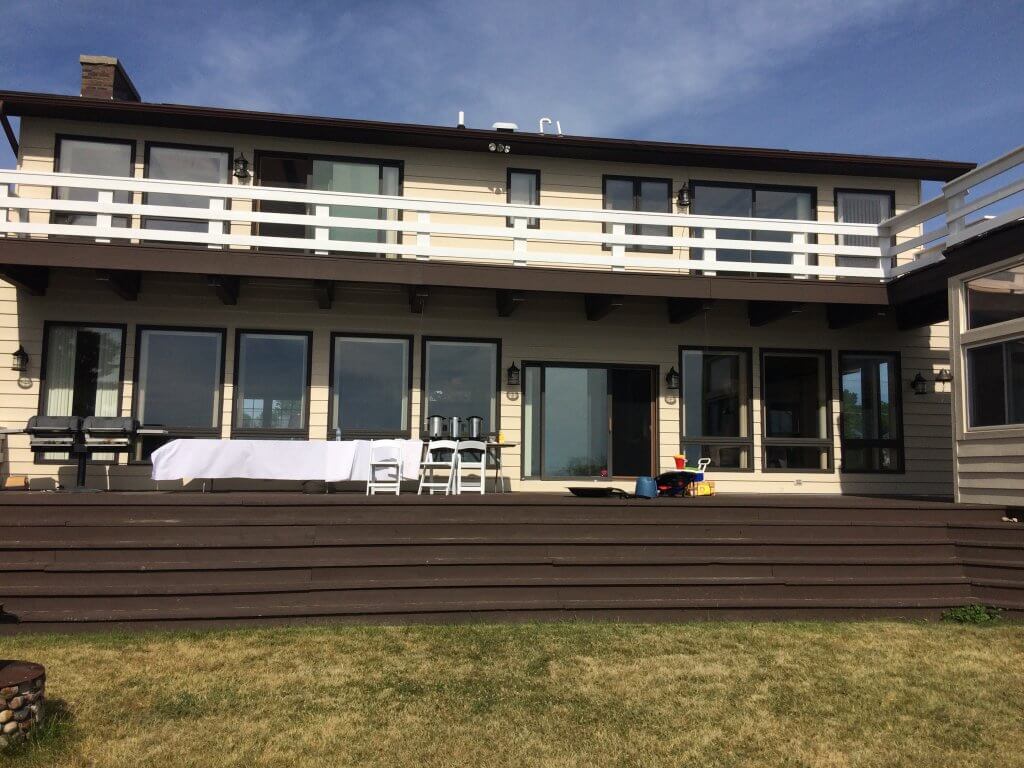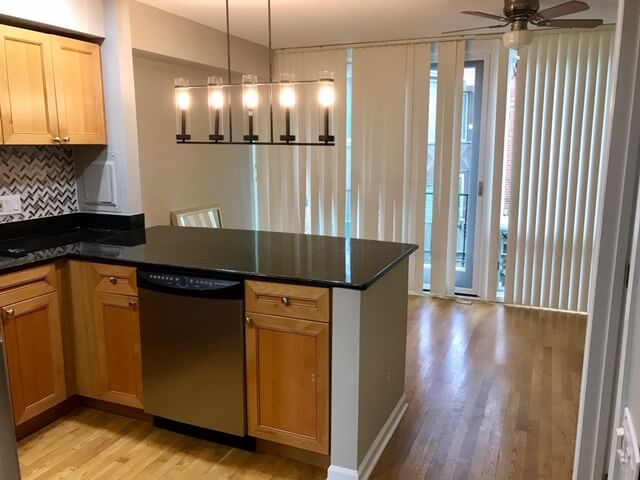 What's the best or most memorable real estate deal you've made? Why?
We bought a house on Lake Michigan with about 100 feet of beach for $400K in foreclosure. We put $40K into it and self-contracted a remodel that fixed every bathroom, redid hardwood floors, and painted and refreshed the kitchen.
We then rented it for 3 years and cash flowed about $15K a year.
Then the market improved and we sold it for $700K with no realtor and no commission.
[Chad: Sounds like a winner to me! Well played doc!]
How did you find the deal? Why did the owner sell?
It was a foreclosure in the middle of the housing crisis.
How did you finance the deal and raise down payment funds?
We paid cash for ⅔. Then we borrowed from my parents and took out a line of credit.
[Chad: I've found this eclectic mix of financing sources to be fairly common, especially early in a real estate career. If a deal is good, you've got to just figure out how to get it knocked down!]
What has been the overall effect of this deal on your life? Lessons learned?
We were able to see a project from start to finish. We structured a deal and sold without realtors. And we took the profits and did a 1031 exchange to buy 2 more condos that are now being rented. All of these were new learning experiences for us.
[Chad: The next step AFTER the deal is critical to progress towards financial independence. In other words, what do you do with the money? DocG and his wife didn't touch their profits and invested them tax-efficiently into rentals that produce cash flow and long-term growth. That's how compounding and long-term financial security happen.]  
Personal Growth/Development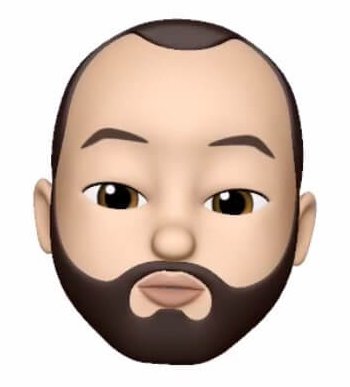 Do you have any tools that help you manage your life, like a physical planner or digital software?
Strangely enough, we really don't use any. I do use Quickbooks for my business. We have Personal Capital and Mint accounts but they haven't been looked at or updated in months.
What does a typical morning routine look like for you?
I get up at 4:45 am. Go to see patients at nursing homes. Stop at the dealership and charge my car. While waiting, I usually write a blog post or do paperwork.
[Chad: DocG slipped in that phrase "charge my car." It got me curious, and I learned that he happens to drive a Tesla S-Class. Can I drive it around the block if I come to visit Chicago, doc?! He also wrote an interesting article about the pluses and minuses of the Tesla purchase.
What's your #1 habit to stay personally productive and fully engaged in life?
I like to do work in bursts. So I will do concentrated, deep work, for an hour or two at a time and then I leave a lot of downtime in between.
Who have been your most important heroes, mentors, and/or teachers?
My mom has been a great mentor to me. My father died when I was eight, and my mom took over both the financial and emotional support of three young children. Her good habits and love are what has led to my success.
What are your favorite books, blogs, or authors? Can be categories in business, investing, or life/philosophy (other than a sacred book)?
There are so many great authors out there. Personal Finance wise, I read a lot of the physician-oriented blogs like The White Coat Investor and Physician on FIRE. I am good friends with Dave so I always read his blog: Accidental FIRE. And some guy named Chad Carson just came out with a book too.
[Chad: I enjoy all three of the blogs you mentioned. And thanks for the book mention. It would be a great stocking stuffer as a quick purchase over on Amazon:)] 
What legacy do you want to leave personally and in your career?
My blog. My words. I spend a lot of time putting my thoughts down on paper. I hope that they affect people.
[Chad: So far, so good DocG! You are one of the thinkers and communicators I highly respect in the online space. I've personally learned a lot from your words and thoughts.]
Final Advice For Other Investors?
Any big mistakes you've made that others should avoid?
I handed over my finances completely to a financial advisor because I was "too busy". Big mistake. You should always be deeply engaged in your own finances. You can still have an advisor if you wish. But you should understand every investment you are involved in.
What advice do you have for a young person just considering their future career and life as an adult?
Front load the sacrifice. Put in the hard work when you are young. Find work that brings purpose, identity, and connection and then the money will come naturally. Don't wait till your finances are in order to live. Do both simultaneously.
[Chad: I love this! Sacrifice and a meaningful life can go hand in hand. And it reminds me of a quote I love from old-school real estate investor Jimmy Napier:
"[E]very person, unless they were born with wealth, must serve a financial sacrifice period if they live a normal lifetime. Furthermore, everyone has the option to either serve that sacrifice period while they are young and healthy or they can wait until they are old and sick."
Any final tips for others looking to invest in real estate and achieve financial independence?
There are others out there who have made every mistake in the book. Read voraciously. Learn the tricks. Then jump in head first and be ready to fail often. Failure will be your best teacher.
Thank you DocG for sharing your time and wisdom! I hope everyone will take the opportunity to follow you on your blog at diversefi.com and your brand new podcast What's Up Next?.  I had the honor of being on episode #1 of the podcast. It's a unique format with group panels who discuss a variety of financial independence-related topics. I think fellow FI/RE enthusiasts will love it!
Say hello, leave comments, and ask questions for DocG in the comment section below. We'd love to hear from you!
Get My Free Real Estate Investing Toolkit!
Enter your email address and click "Get Toolkit"