"People don't want more information. They are up to their eyeballs in information. They want faith – faith in you, your goals, your success, in the story you tell. It is faith that moves mountains, not facts. Facts do not give birth to faith. Faith needs a story to sustain it …"

Annette Simmons, The Story Factor
Many of us have an unspoken assumption that prevent us from truly connecting to the people we are trying to influence and serve. We assume more information, facts, and logic are what our potential customers need in order to make a decision to work with us. The truth is that people are overwhelmed with information. Information is often free and plentiful in the age of the internet.
What they really need is FAITH that you are the right one to teach, to serve, or to sell to them. Stories, not facts, build trust and trust's close relative, faith. As Zig Ziglar once said:
"People don't care how much you know until they know how much you care."
I see this mistake all the time when I do 1-1 coaching and listen to the first conversation clients have on the phone with a potential seller or other prospective customer.
The prospect asks, "So how does this work?" The left brain, fact-dominated, knee jerk response is to regurgitate every detailed step of the process and every nuance of financing or paperwork.  In other words, information. 
What the seller was subconsciously saying was this: "Your ad sounded interesting, but I don't trust you. What's the catch? Prove to me that I can believe in you."
Facts are necessary at some point. But, in the beginning of a business relationship, stories about who you are, why you are in business, and how you've helped other people will build a foundation of trust and faith.  The key character in the story is your customer in the role of a hero on a quest to solve his or her problem, and you play the role of a trusted guide. 
Stephen M.R. Covey wrote a very interesting book called The Speed of Trust which explained why trust is the most important factor in business.  He compared the choice to either build or lose trust as either a dividend or a tax.
If you build trust up front and maintain it, you will receive larger and larger dividends in the form of increased results, sales, or whatever else you are seeking. If you fail to build or sustain trust, the tax will eat away at your results, sales, or other business objectives and make it difficult to gain new customers or to stay in business.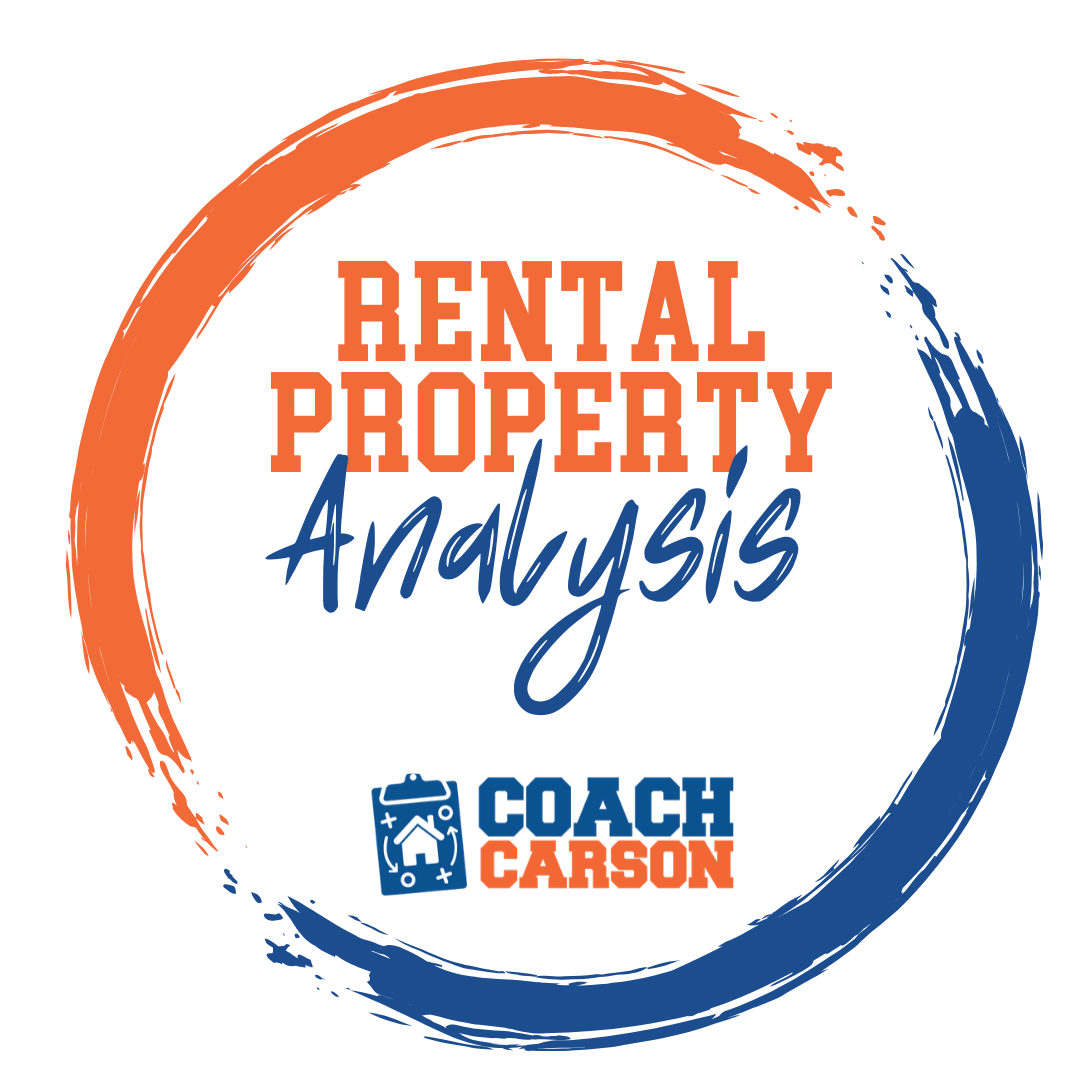 A course by Coach Carson that teaches you how to run the numbers so that you can confidently analyze and buy profitable rental properties. It also includes Coach's rental analysis spreadsheet.
Get the Course
Another of my favorite business thinkers, Simon Sinek, explains this concept in another way.  He says that before you get to the what (your product or service) you must start with the why  (your motivation, what drives you, who you are).  He says that people actually buy who you are, not what you sell.  He has an awesome 18 minute TED talk called Start With Why. 
There are many practical ways to apply this concept of starting with why, but for now I highly recommend that you take out a pen and paper.  Write down your business mission, your passion for being in business, and why you want to contribute in your own unique way.  Don't worry about getting it perfect.  This is not a one-time thing. You must  revisit the ideas over and over. But, just getting them on paper this first time will help give you some clarity.
What is the payoff? If you can tap into this wellspring of "Why" and get very clear for yourself, the result will likely be a more authentic, faith-building approach to communicating with customers, investors, and others in your business.  People will sense that you care and that you have a bigger purpose for living and for being in business.  Because this type of trait is very rare, it will also make you and your business more magnetic and valuable (i.e. more successful and profitable).
Back to that pen and paper … now is a good time:). And when you're done, I'd love to hear from you about your own why and your authentic stories. Happy storytelling! 
Get My Free Real Estate Investing Toolkit!
Enter your email address and click "Get Toolkit"