If you've followed me for long, you know that I think frugality is important. By frugality I do not mean painfully depriving yourself of happiness now so that someday you'll be more happy. I also don't mean you have to live in a tent or eat rice and beans your entire life.
No. Frugality can make you happier now and happier later. It is simply a keen awareness of financial choices and their consequences. A frugal person makes choices with their own values and ambitions in mind.
The Opposite of Frugality
The opposite of frugality is unconscious financial choice-making. This happens when your values, your goals, and your choices are influenced unconsciously by tradition, popular trends, or deep-pocketed advertisers.
When your decisions are unconscious, you may want to succeed financially but those external forces really control your financial destiny.
No Frugality Formulas
A frugal person could be someone who spends $40,000 per year or someone who spends $200,000 per year. There are no specifically right or wrong spending amounts. People and life are too complicated for those types of formulas.
Regardless of what frugality looks like, it is essential to achieve an early financial independence (I prefer this term to retirement). The math is simple. Your savings rate determines in large part how long it will take you to reach a destination of financial independence.
And frugality, or deliberate spending, can help you reduce your expenses while you work to increase your income. This powerful combination leads to a huge savings gap, quick wealth building, and earlier than normal financial independence.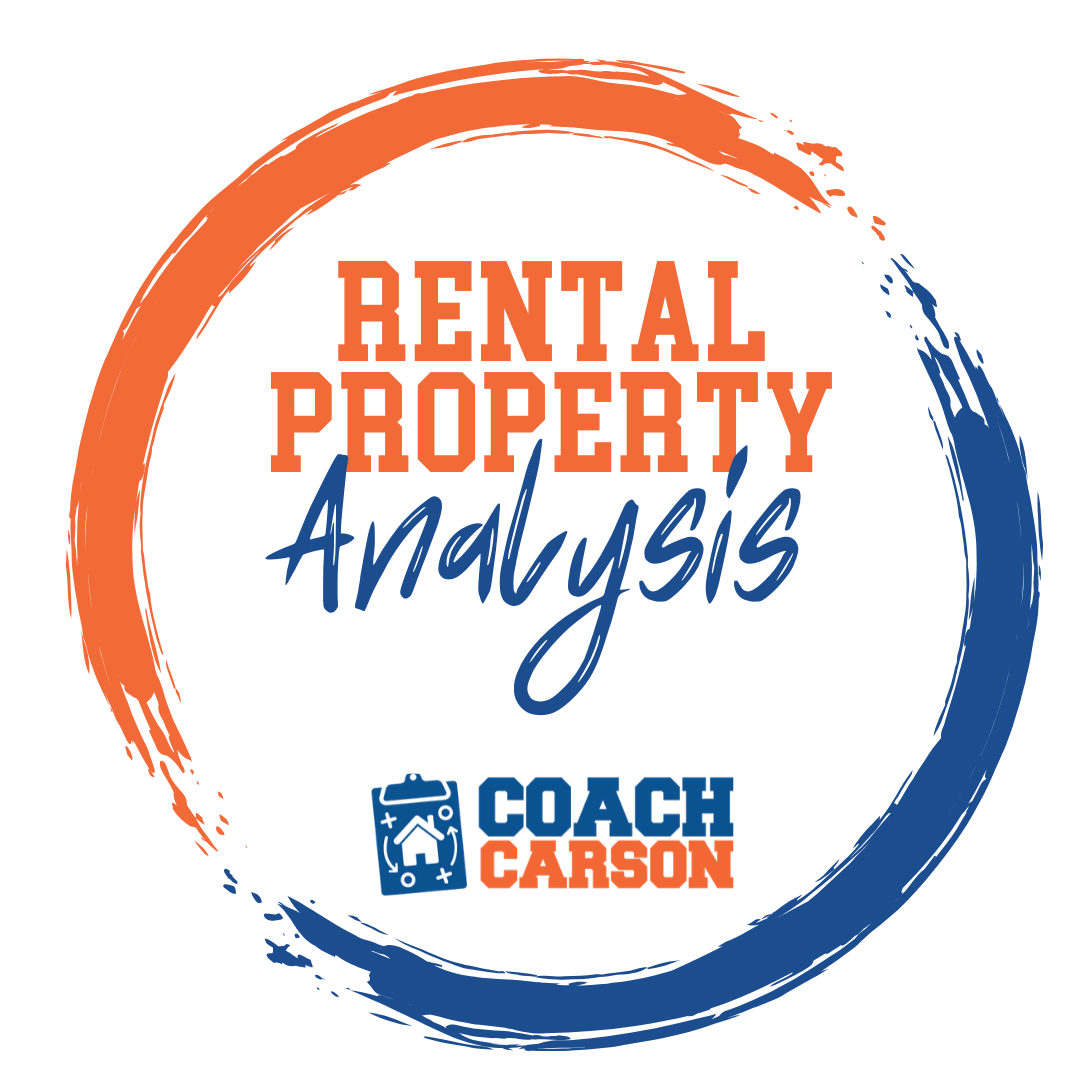 A course by Coach Carson that teaches you how to run the numbers so that you can confidently analyze and buy profitable rental properties. It also includes Coach's rental analysis spreadsheet.
Get the Course
More to Frugality Than Meets the Eye
If we left it at that, frugality would be a pretty amazing financial concept, wouldn't it?
There is no doubt of the long-term benefit of frugality, but there is another unexpected short-term benefit as well.
During those years of frugal decisions and climbing towards financial independence, a very interesting thing happens. While the savings are piling up and the net worth continues to grow, the frugal person realizes that he is happier than he has ever been.
Really? Is that possible? What about the great American dream that more is better? Happiness comes from a brand new i-phone, a big house, a new car, and expensive vacations, doesn't it?
In my experience, at least, frugality heightens your awareness of what really matters. Excessive purchases can be distracting from other priorities, like exercise, sleep, family time, personal growth, and travel/exploration.
This distraction is especially true when the excessive purchases are big, like cars and houses. These purchases too often come attached to recurring payments that chain you to a spend-work cycle. This excess spending certainly kills your wealth, but it also ensures that you must keep working the highest-paying job possible to support the habit, even if that job doesn't make you happy.
A Shorter Mountain to Climb
So it usually dawns on a frugal person that he really doesn't need to accumulate as much money as he originally thought to be safe, secure, and happy. He has validated this conclusion with experience. And this means that he can reach financial independence even faster.
It's almost a cruel reality. The non-frugal person spends more, saves less, works longer at an undesirable job (or at a good job under undesirable terms), takes longer to reach financial goals, and is at best no more happy than the frugal person along the way.
I am an unapologetic fan of the practical and philosophical benefit of frugality. If the concept resonates with you, then join me on the get-rich and get-happy frugality bandwagon.
I think you'll enjoy the ride;)
What do you think? Can frugality make you happier now? I'll admit that I'm biased, and I'm sure there are other sides to this argument. I'd welcome feedback in the comments below.
Get My Free Real Estate Investing Toolkit!
Enter your email address and click "Get Toolkit"