One bright, bone-dry day in 2009, I hiked 3,600 feet down to the bottom of the Colca Canyon in Peru.  My wife and our Peruvian friend Lizeth were my hiking companions. For some reason, we also climbed back up that same day!
By nightfall, I finally stumbled back into the village at 10,926 feet above sea level. I was hungry, dizzy, and deeply humbled. I had learned a valuable lesson about life and investing that I now call the Philosophy of the Climb.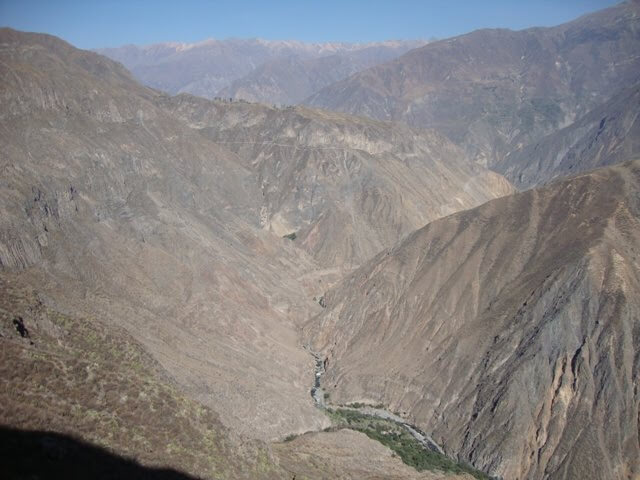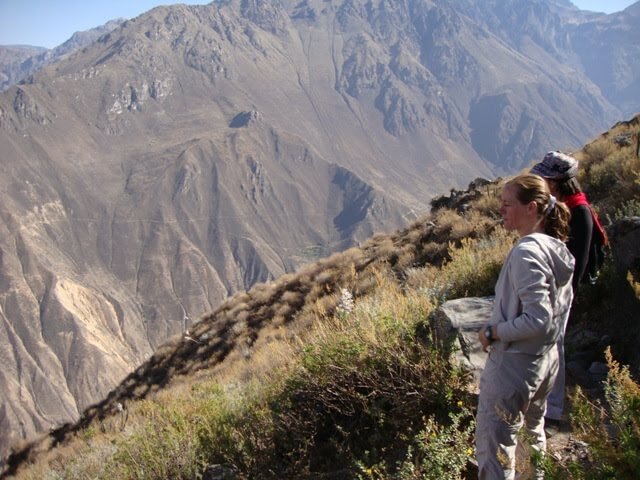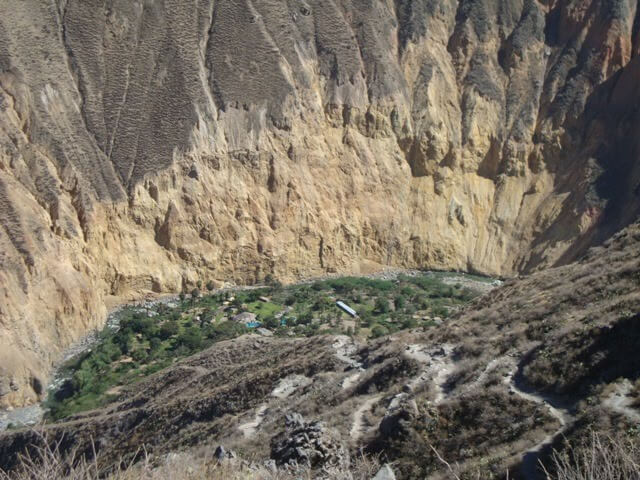 The 3,600′ Hike Down to an Oasis
Our official reason for hiking to the bottom was an "Oasis" complete with pools, palm trees, and beer down on the canyon floor. This Oasis was a stark contrast to the bleak, cold scenery at the top.
As we hiked down we chatted with a local Peruvian guide and his two German tourist clients. He was funny and friendly, and we enjoyed joking with each other as we walked.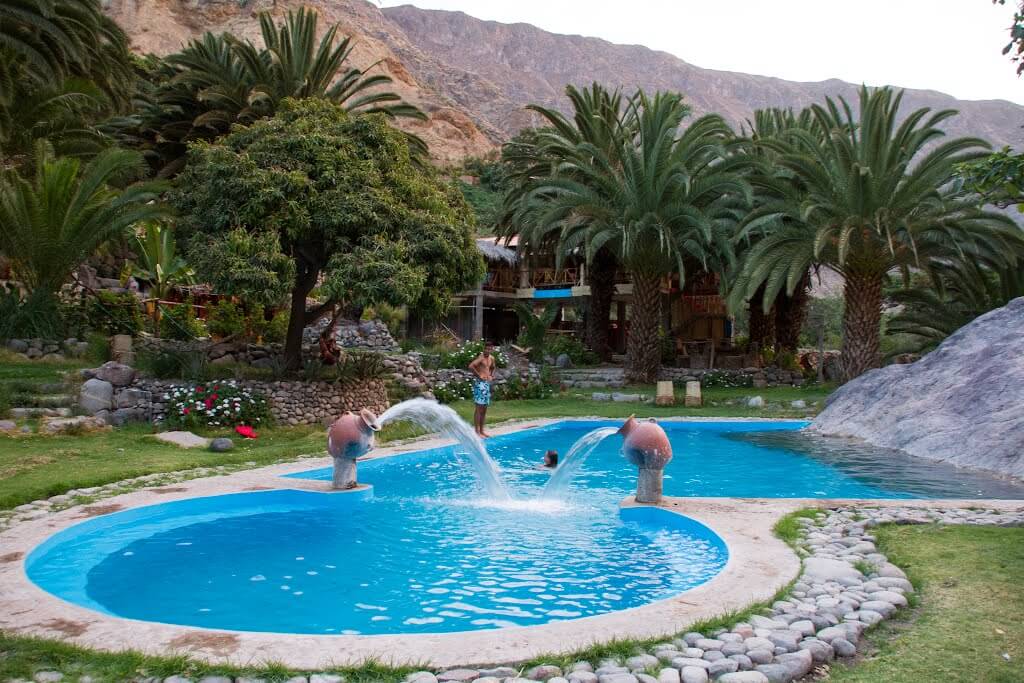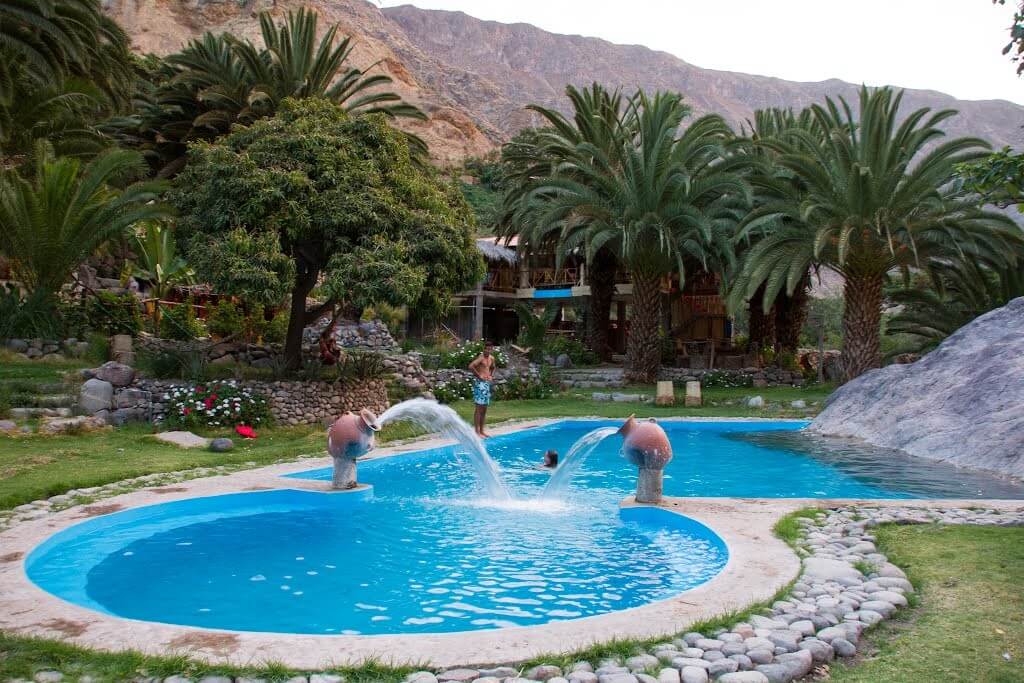 We reached the bottom, took a swim in a pool, and had a snack. After lounging around for a couple of hours, we then decided to head back up to give ourselves plenty of time before nightfall.
Our Peruvian guide friend and his clients rested about 20 minutes longer before beginning their hike. This put us far ahead of them.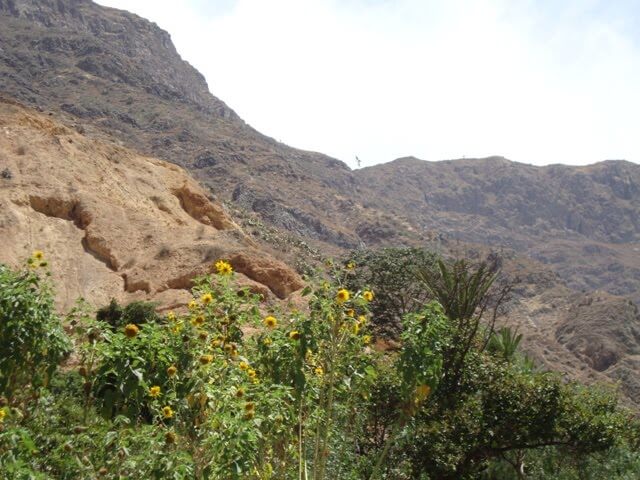 My wife and I were both confident, fit hikers. At home and many times on this same trip, we enjoyed walking fast and steady up steep inclines. Our pace for the first half of this hike seemed to be no different.
I was feeling so good that I even looked back down the hill to catch the eye of our new guide friend.  I motioned with my hands "Come on! What's taking you so long?" They were hiking at a much slower pace, so we continued to move farther away from them.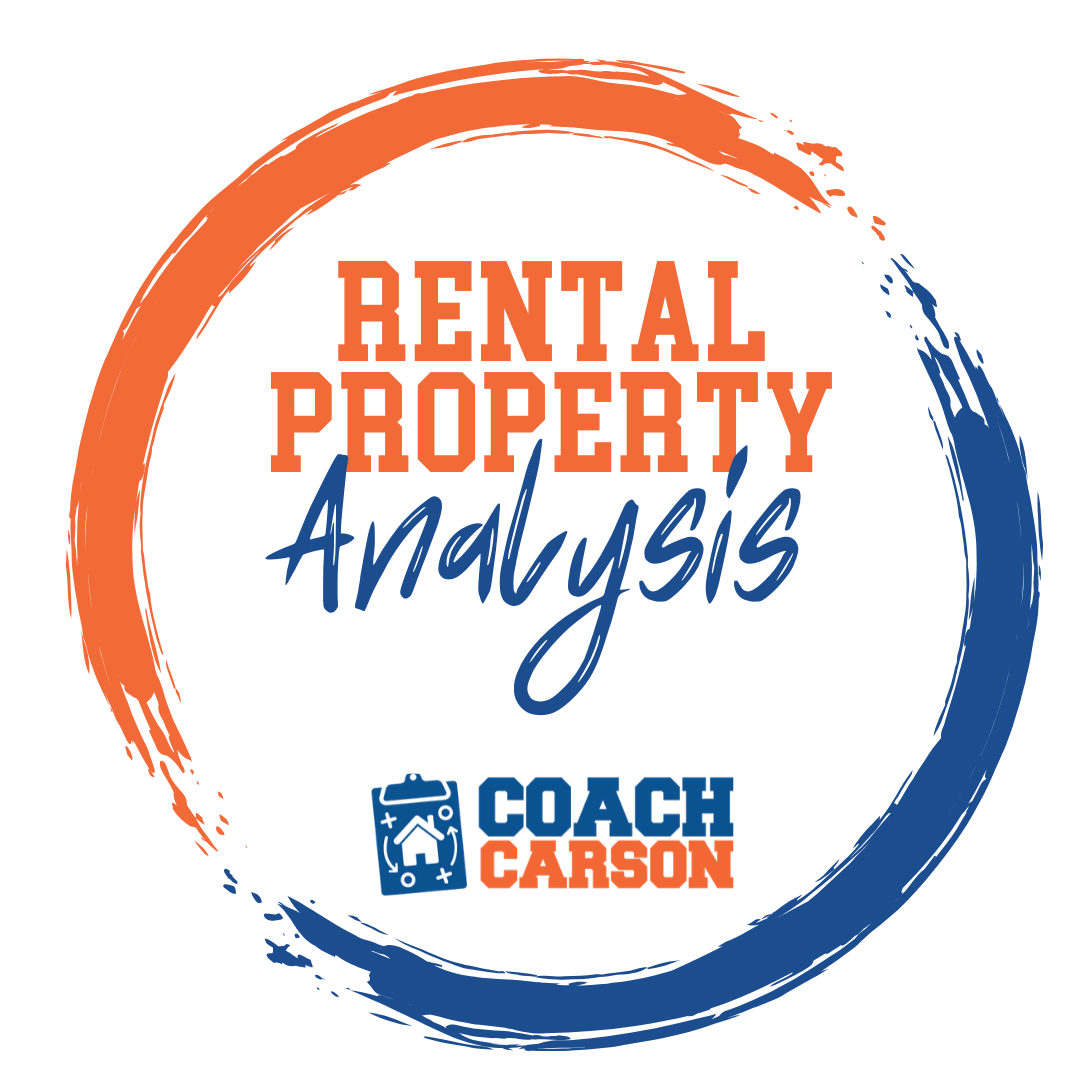 A course by Coach Carson that teaches you how to run the numbers so that you can confidently analyze and buy profitable rental properties. It also includes Coach's rental analysis spreadsheet.
Get the Course
Little did I know that the joke was about to be on me.
A Confident, Fit Hiker (Me!) Gets Humbled
About 75% of the way up the path, I started getting light-headed and weak. My wife and our hiking companion were also very tired, but I was the one really dragging. Our pace up the path slowed to a shuffle. Every 50 feet we had to stop so one of us (mainly me) could rest and lean against the rock wall.
At each resting point, I looked back down. The guide and his clients were moving slowly but steadily.  And they continually got a little closer and a little closer. Eventually, we were moving so slowly that the guide and his two clients walked right on past us.
I was too exhausted to be humiliated. And the guide and his clients were too kind to turn the earlier joke back around on me. They disappeared up the path and were back in their rooms taking hot showers long before we got back.
Several times I contemplated just sitting and sleeping right on the trail. I was too exhausted and dizzy to go on. But somehow we kept walking and eventually made it back to the village. Nightfall was near.
We followed our nose to a restaurant with delicious, steaming vegetable and chicken soup (it even had a chicken foot sticking out of the bowl.) Perhaps an hour later, still sitting dazed in the restaurant chair, I could finally think clearly about what just happened.
Altitude sickness & lack of food probably explained part of my dramatic physical letdown. But our attitude and our choice to climb too fast was the part that stuck with me and my wife the most.
Inexperienced and naive, we had overestimated our abilities and underestimated the conditions of the climb. If we had slowed down and paced ourselves, we would have been just fine.  The experienced guide, of course, already knew this important lesson. He and other experienced climbers have internalized the philosophy that we were just learning:
The Philosophy of the Climb: On the tough, long climbs of life, a slow and steady pace is faster (and more enjoyable).
Our climbing experience that day would burn this new philosophy deep in our minds. And we would soon have another chance to test it out.
Testing Our New Philosophy on the Inca Trail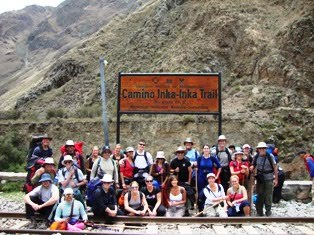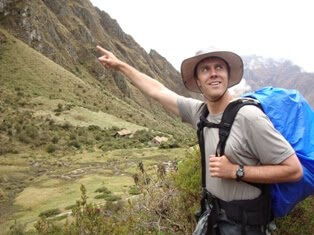 A couple of weeks later, we tested our new philosophy while hiking for 4 days on the Inca Trail to the fascinating ruins called Machu Picchu. The second day we hiked from 9,000 feet to over 13,000 feet (a climb of over 4,000 at one time).
My wife, the more disciplined and patient hiker, took the lead. We took painfully slow steps as most of the fellow tourists sprinted ahead.
To our surprise, we were not fatigued at all. We did not have to rest long at the designed break stops. We also noticed that we enjoyed more of the interesting sights, sounds, and smells along the way. The backdrop for our hike was breathtaking!
About halfway through the hike, we started walking right past the others who had started so fast. Their hands were on their knees, and their faces were pointed to the ground instead of at the amazing scenes around them.
As we reached the high point of our climb at 13,829 feet (aka Dead Woman's Pass), we soaked in the best view yet.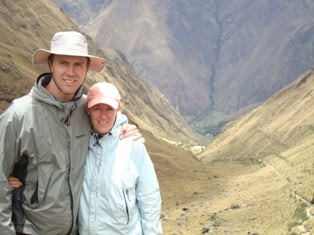 And we also looked back down to see 95% of the other hikers climbing like little ants far behind us.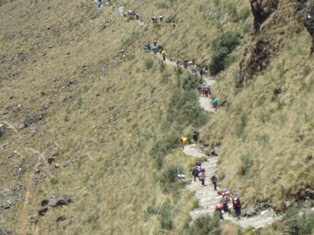 Getting to the top ahead of other hikers wasn't the point. But we were both struck by the power of the Philosophy of the Climb. We enjoyed the experience, maintained our health, and still climbed faster than most of the others.
Pace Yourself on the Climbs of Investing & Life
Just like my hikes in Peru, your life and your investment projects have plenty of steep, long climbs. It takes courage and wisdom to slow down when you really want to hurry up. It seems like a faster pace will get you there sooner, but most of the time it won't.
For example, I constantly remind new investors to focus on the first baby steps of real estate investing.  Too often they are trying to do too much, too fast. And like I did early in my career, they're usually making big mistakes in the process.
This doesn't mean you can't use hustle (the entrepreneur's secret superpower). It's just that with longer projects like investing and business, hustle is more about showing up consistently, day in and day out.  And when you move too fast, push too hard, and don't rest enough, you burn out.  And that takes you out of the game, which is the worst thing that can happen.
So, even if you feel like you're behind or want to get there fast, remember the Philosophy of the Climb. Take slow but steady steps. Keep moving forward. Pace yourself. And ignore the others who insist on sprinting towards the top.
In the long hikes of life and investing, you'll get there faster by going slower. But just as importantly, you'll also enjoy the climb.
Happy hiking!
Have you moved too fast with a climb, your investing, business, or other life experience? How did your experience turn out? What other life and investing lessons have you learned from an outdoor experience? I'd love to hear from you in the comments below.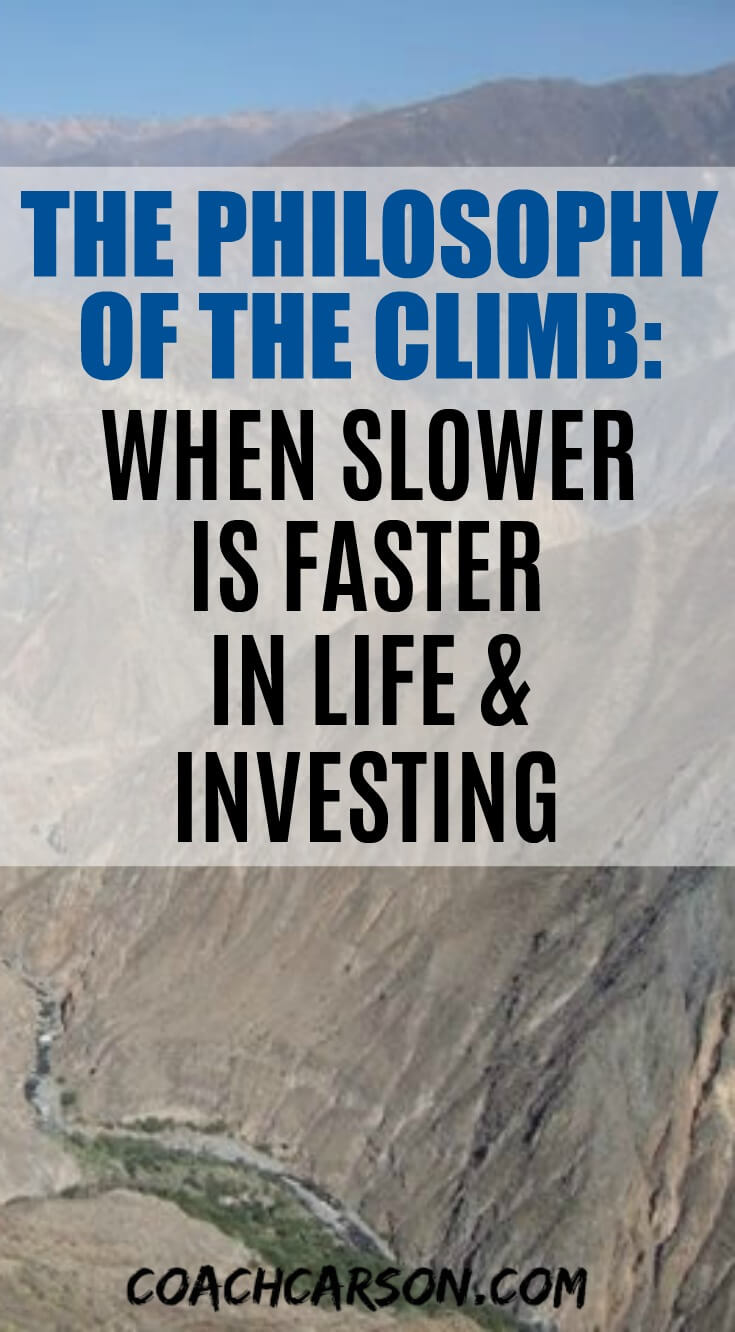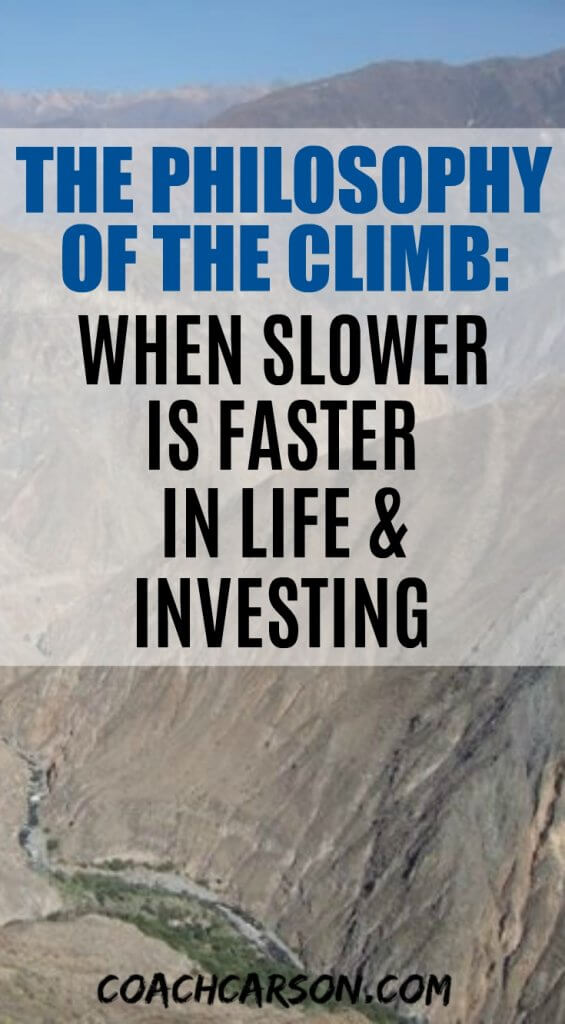 Get My Free Real Estate Investing Toolkit!
Enter your email address and click "Get Toolkit"