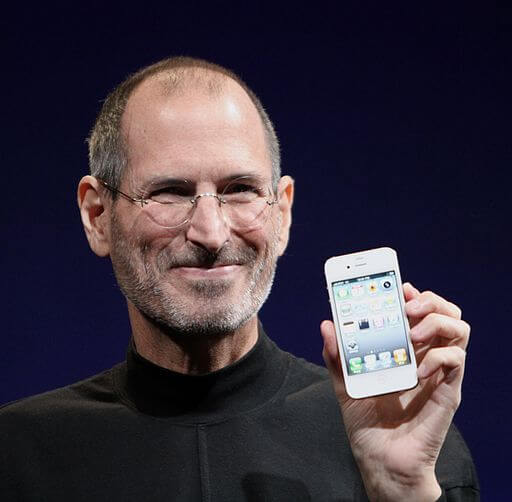 Have you ever been frustrated by a lack of success at something? Have you ever been in a rut?  Have you ever felt like you're not reaching your full potential?
Apple, Inc was in such a predicament when in 1997 Steve Jobs took back over the company he had cofounded in the early 1980s.  The company was floundering, unprofitable, and lacked direction.  But by three years later in 2000, Jobs had turned Apple completely around.
Did Jobs use magic to turn the company around? Hardly.  He and Apple just went back to the basics.
First, Jobs refocused on products. He decided what few products Apple was best at, and he eliminated all the rest (unfortunately this also meant laying off people).  Jobs also went back to the basics of marketing.  Jobs and his team rethought how to communicate about their company and their products with customers in the marketplace.  The amazing "Think Different" campaign was the result.  Finally, he cut extraneous inventory and waste from suppliers and manufacturing.  This led to a leaner and more efficient product creation process.
But the strategy of going back to basics is not unique to Apple or Steve Jobs.
When I played linebacker on the Clemson University football team in college, every day we would practice the basics of my position:  tackling, footwork, and conditioning. Basics were always the first and the last things we did at practice. It wasn't by accident.
In the real estate investment business, we constantly focus on our own basics.  We look for new acquisitions, for new money for those acquisitions, and for customers to rent or buy our properties. When we find our business floundering or lacking momentum, we go back to those basics to jumpstart results.
We all also have basics in our personal lives.  There are certain practices and rituals that form our  foundations.  For me, these include daily quiet time, exercise, reading inspirational authors, and spending time with my wife and daughters.  When these don't happen, I flounder.
So, if you find yourself struggling or doing less than your best, why not go back to basics? What are the most important practices, rituals, and activities in your life?  And how can you start doing more of those basics right now?
I'd love to hear from you in the comments below. 
---
Photo Credit: Matthew Yohe [CC BY-SA 3.0 or GFDL], via Wikimedia Commons
Get My Free Real Estate Investing Toolkit!
Enter your email address and click "Get Toolkit"