If you have iTunes on your computer or phone, can you take 1 minute and leave me a quick rating and review?
Don't have Itunes? you can leave a review on Stitcher instead by Clicking Here 
To do so, just follow the instructions below:
1.) Head to this page: https://www.coachcarson.com/itunes
This should open up the iTunes program on your computer. If not, just head to your iTunes store and look for "Coach Carson"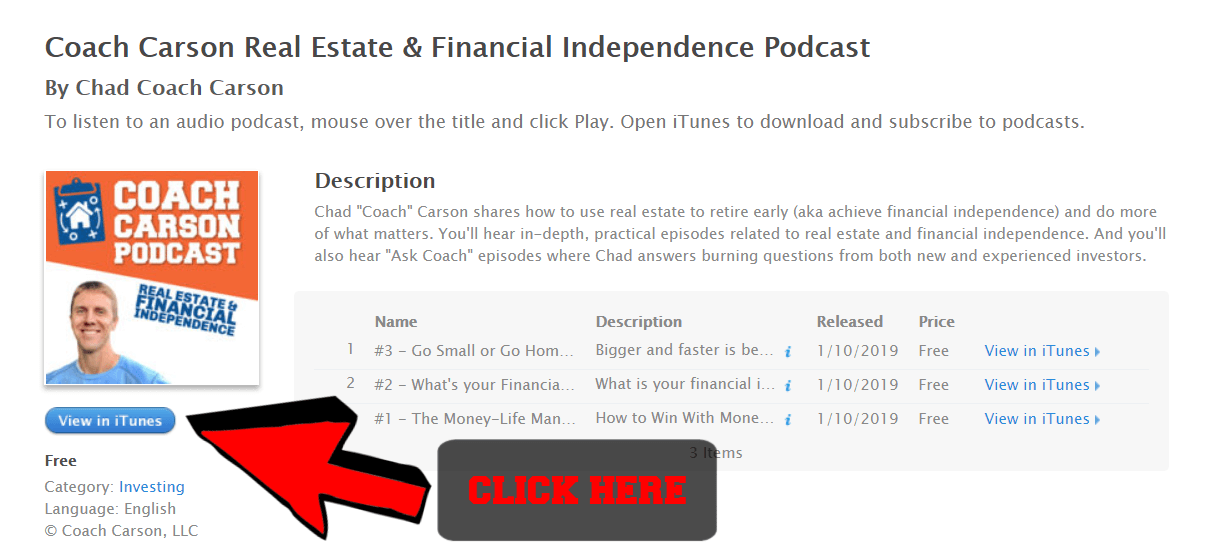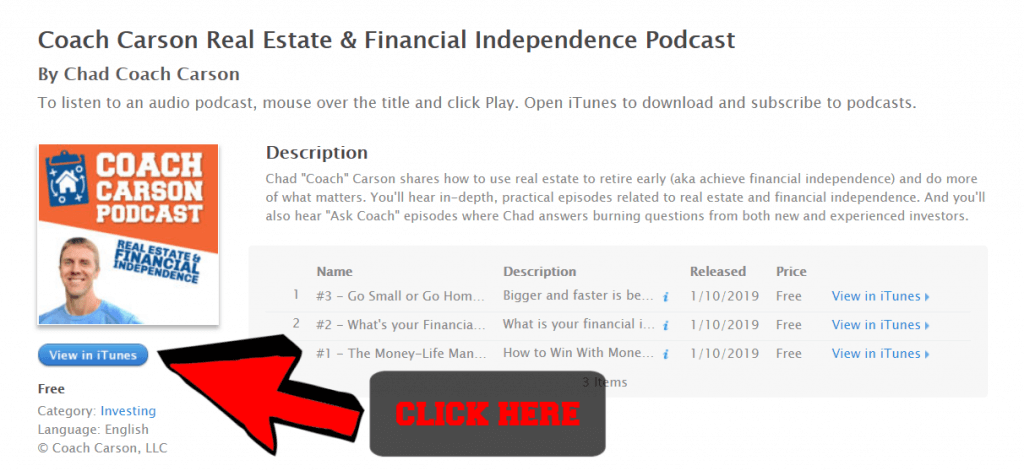 2.) Within iTunes, click the "subscribe" button on the left side to subscribe to our show and then click "Ratings and Reviews"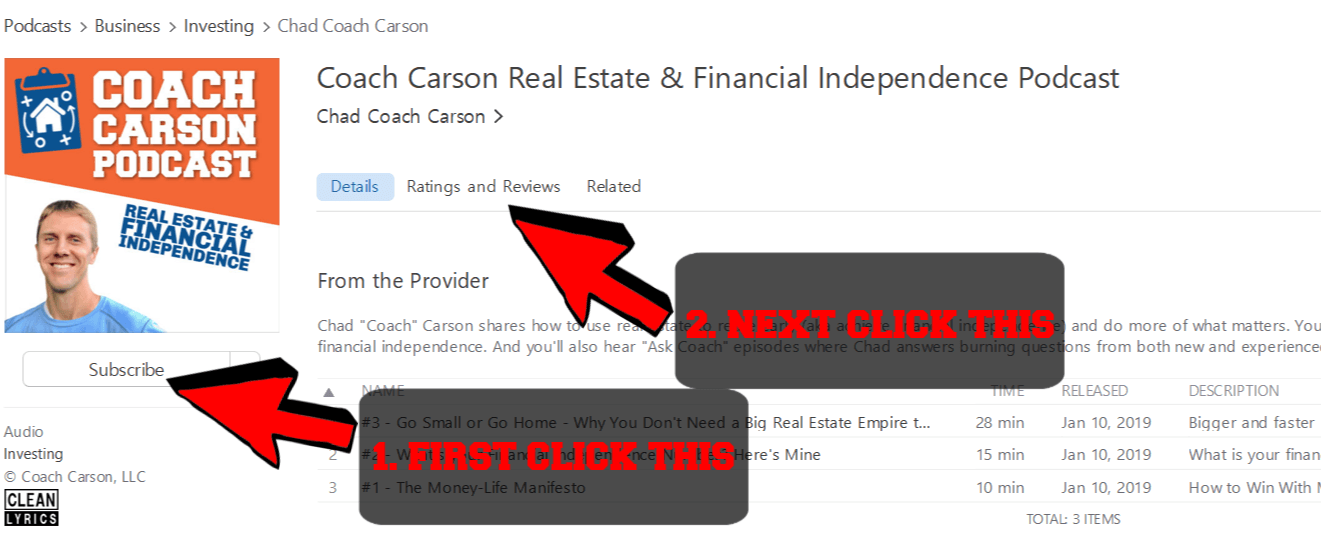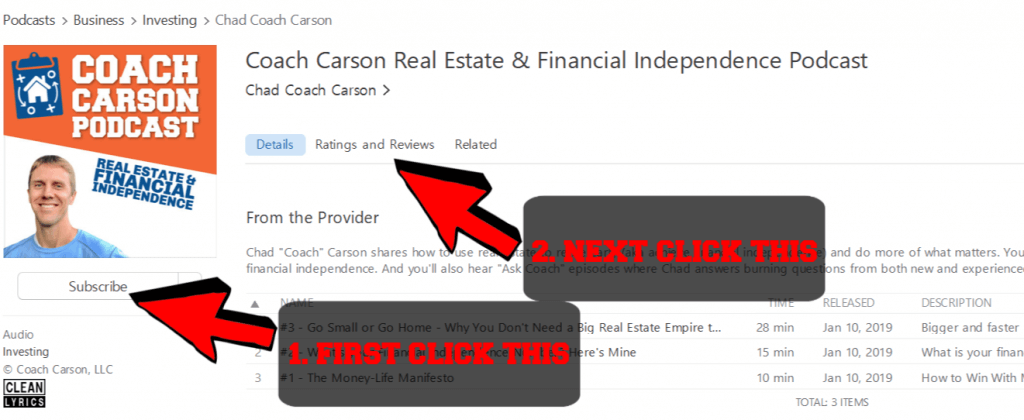 3.) On the "Ratings and Reviews" page, click "Write a Review"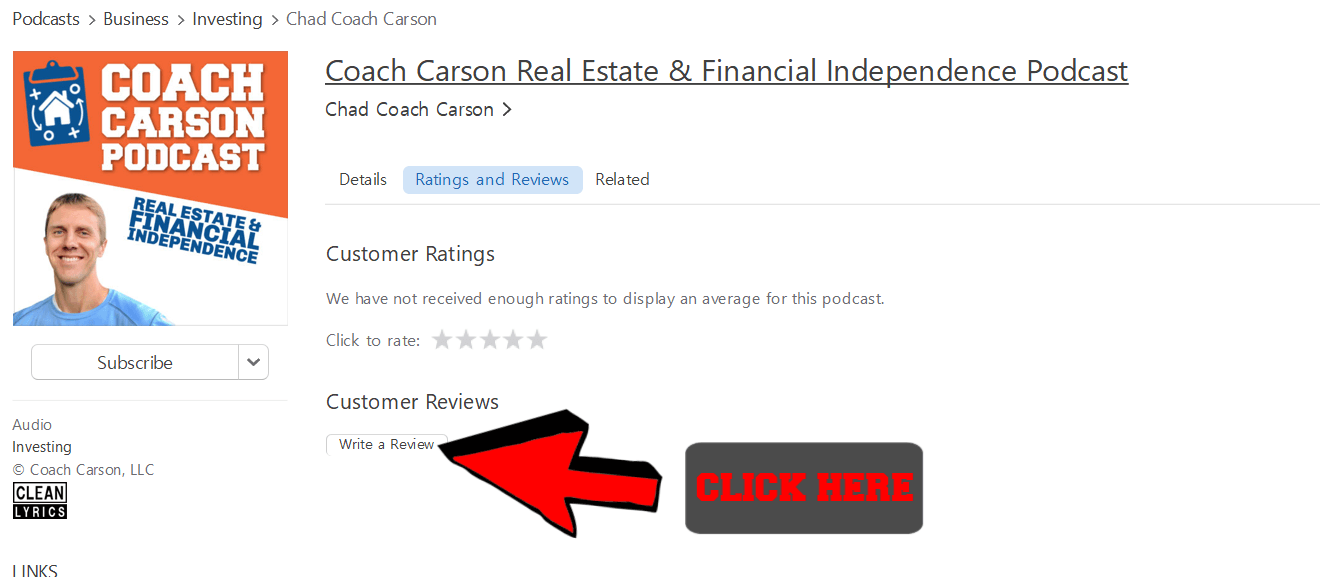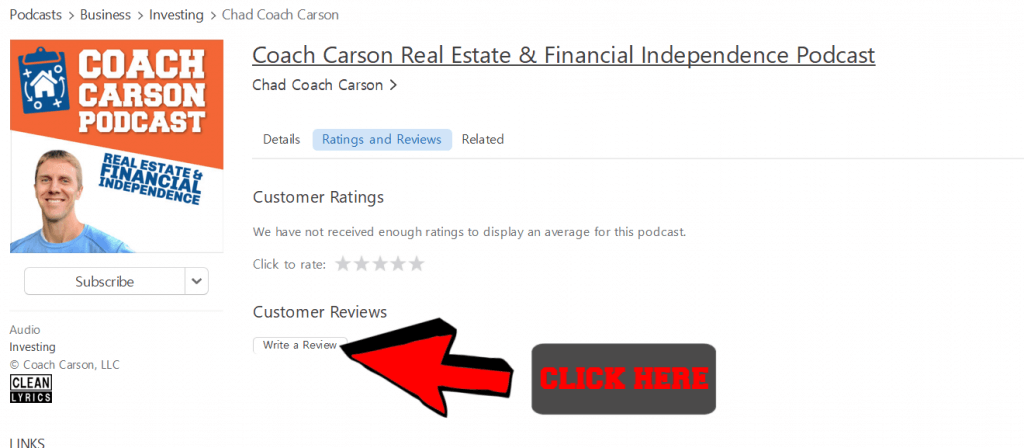 4.) Leave a written review! (hopefully five stars ?) Long or short is fine. I appreciate it!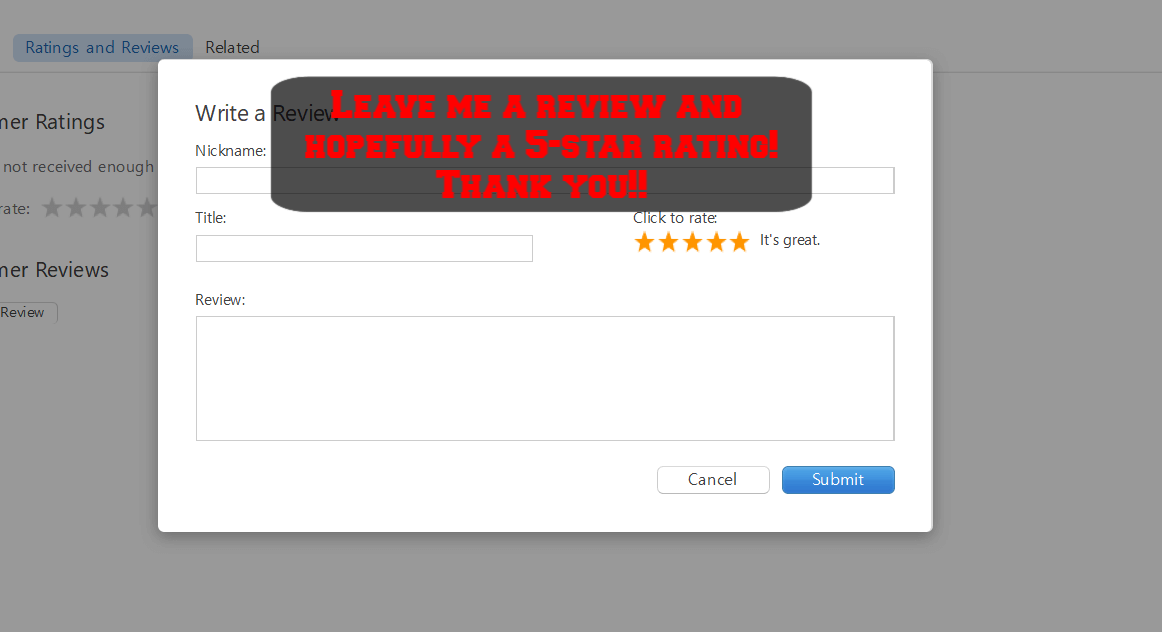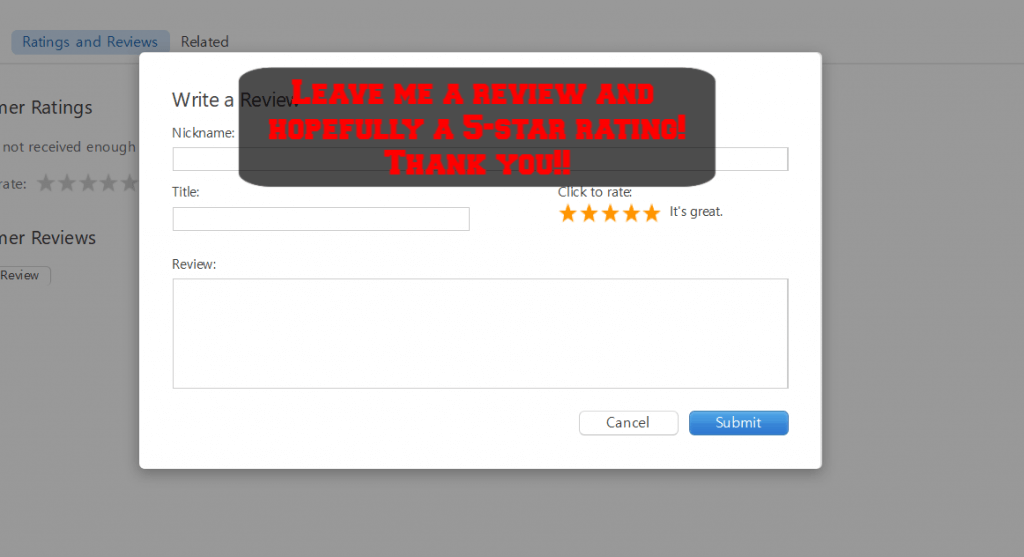 That's it! Just click submit and you are done!
Thanks so much! I am deeply grateful for your support. I need and want your help every step of the way as I try to get the mission and message of Coach Carson out. Let's give everyone, no matter how young or old, the chance to Do What Matters!
Don't have Itunes? you can leave a review on Stitcher instead by Clicking Here