Featured In:
---
Welcome! I'm Chad Carson (aka Coach Carson)
I believe there is more to life than grinding away, trading hours for dollars! So, my job is to help you get your TIME back by building a PROFITABLE and PASSIVE rental property business.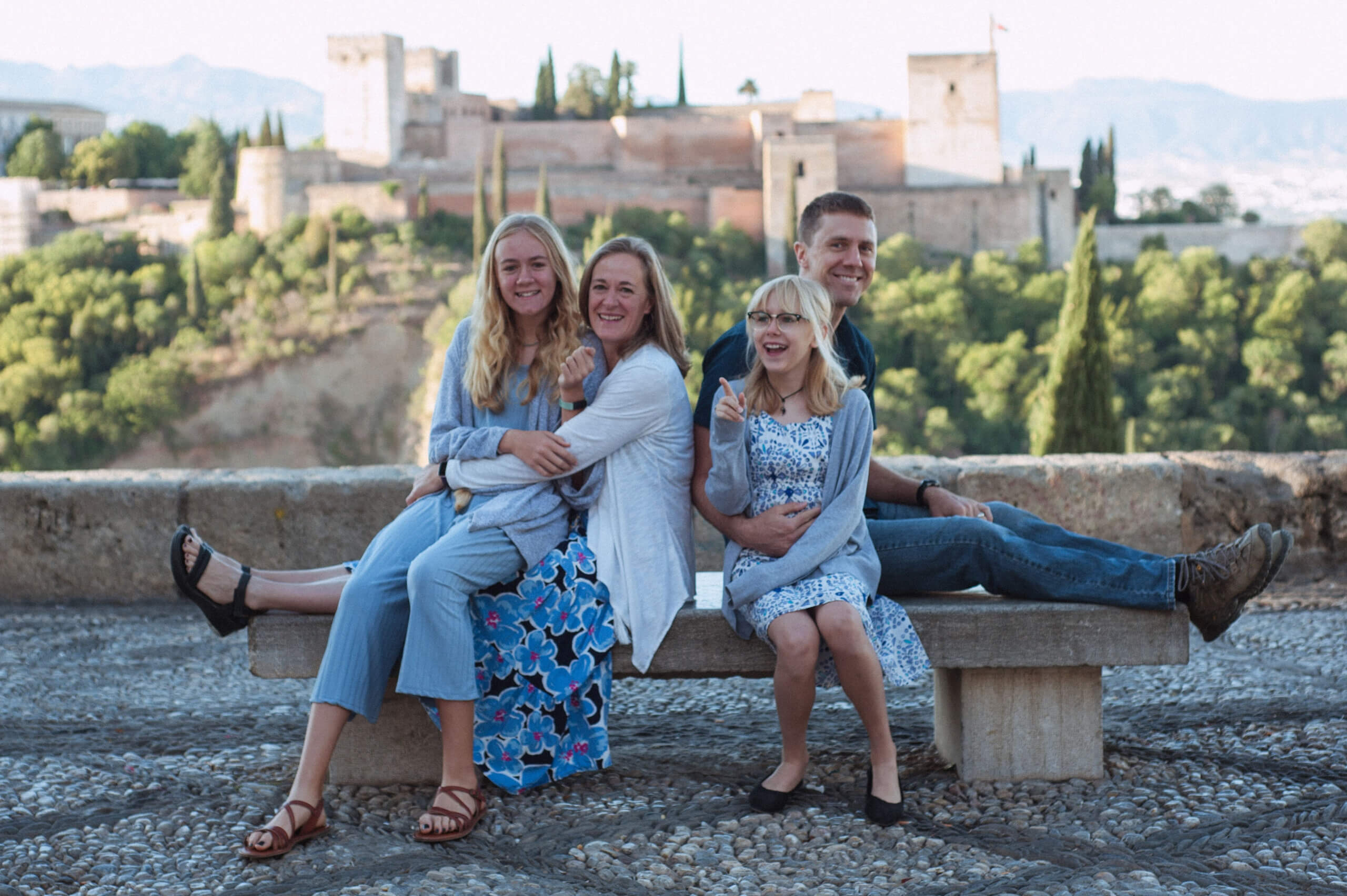 Building wealth with rental properties allowed me and my family to achieve financial independence in my 30s. Now we love to travel together, like the 12-month "mini-retirement" we just finished living in Granada, Spain.
Around here, the focus isn't living to make money. It's making money in order to live (aka to do what matters)! 
You also won't hear any rah-rah marketing hype like a lot of real estate "gurus." 
My goal is to simply give you practical, step-by-step strategies and tips that have worked for me during my 21-year career as an investor. You'll also get real world case studies and inspiring stories so that you can apply everything you learn to your life.
I hope you'll stick around and join me!
Chad / Coach
---
My Process to Help You Become a Better Investor: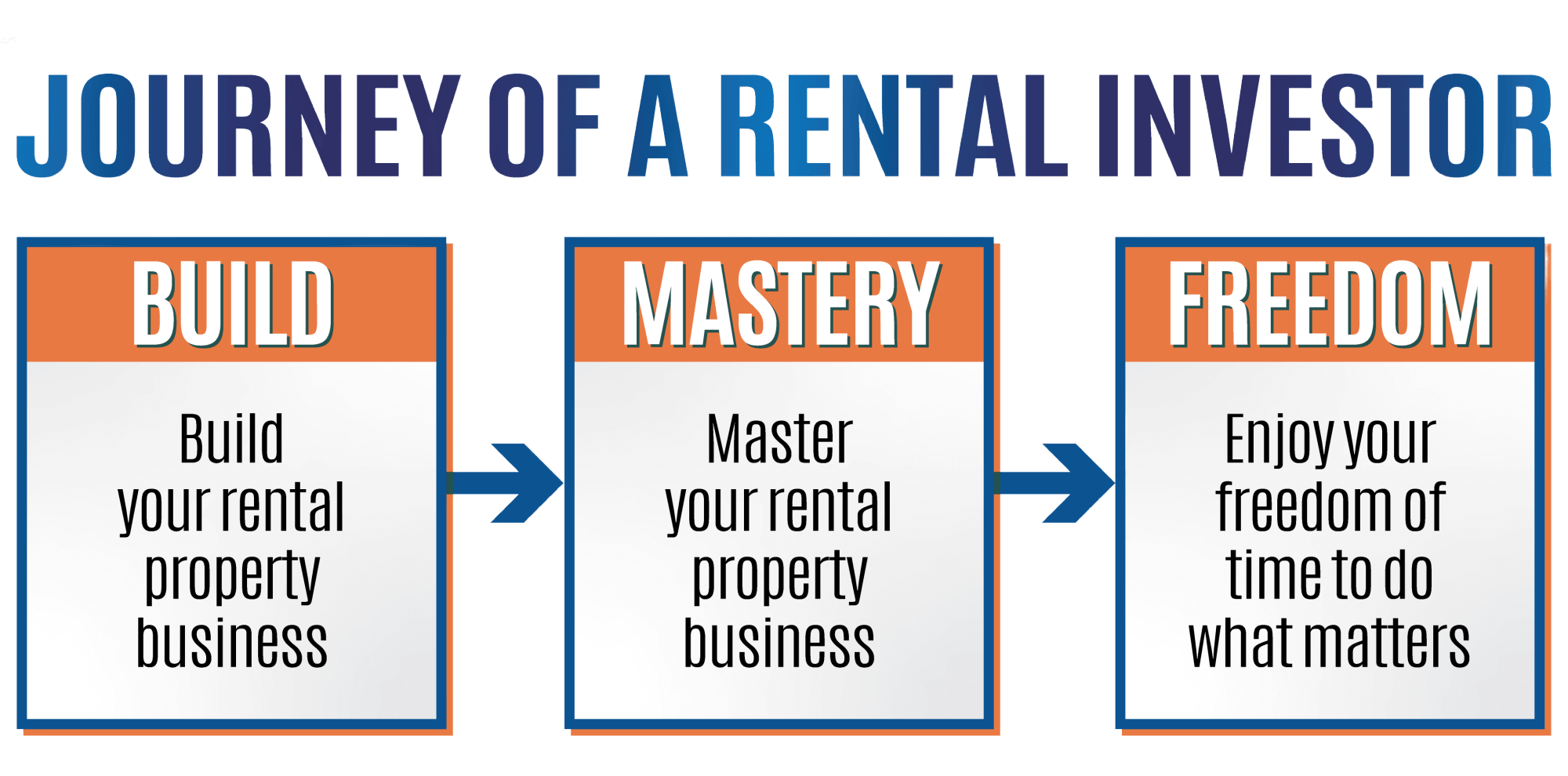 Step 1: Build
As a brand new or novice investor, you build a solid foundation by learning the basics, avoiding major mistakes, and buying your first few properties.
I teach this basic framework as a "blueprint" for a successful rental property business.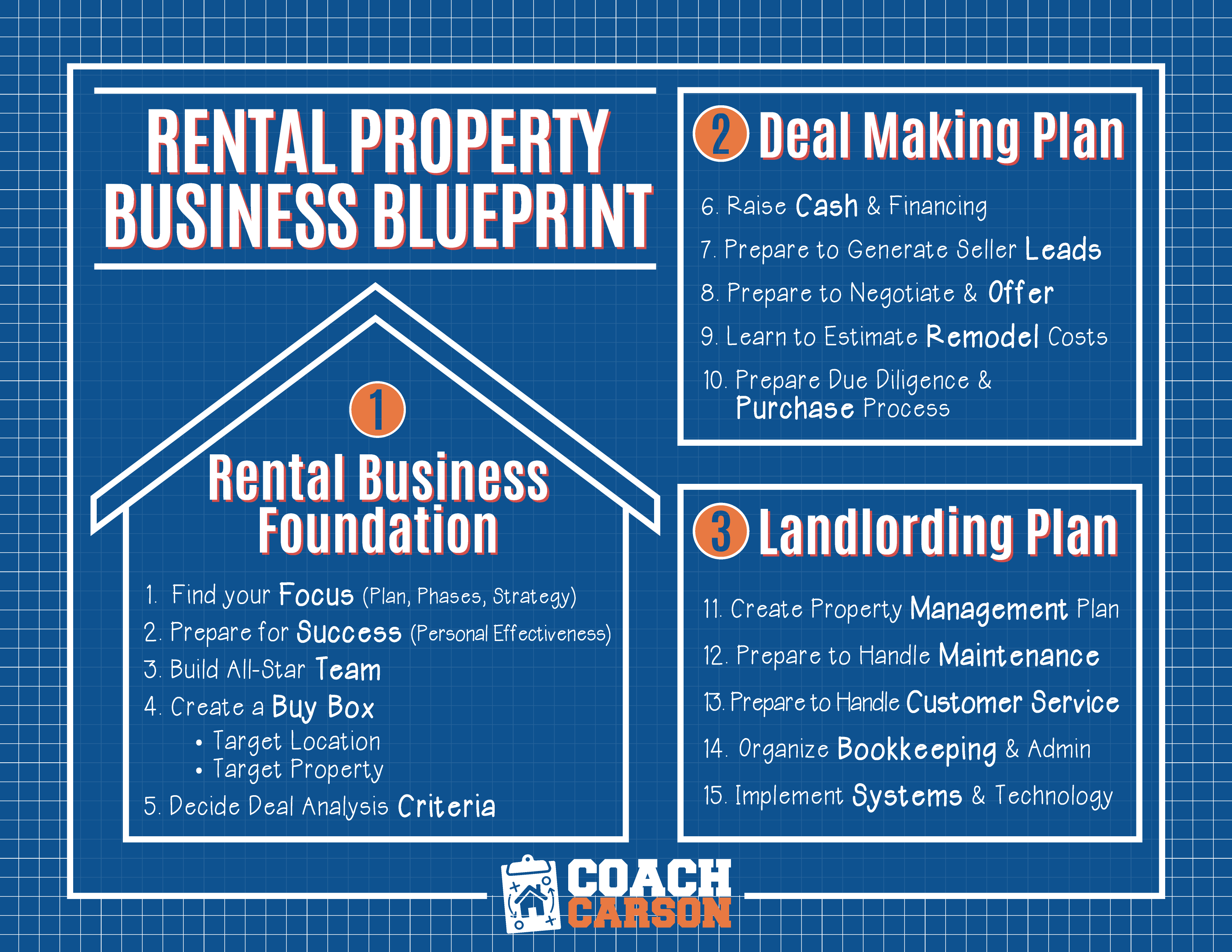 I teach these topics regularly in my weekly newsletter and Podcast.
And I go more in-depth and also provide you tools, checklists, and systems in my foundational course 30 Days to a Better Rental Investor.
Step 2: Mastery
After getting started, it's time to master the skills that will build true wealth, income, and financial freedom.
This skills include deal analysis, property management, creative financing, negotiating, bookkeeping, and more.
My online courses like Creative Financing For Real Estate Investors, Rental Property Analysis, Contract-to-Closing, and Real Estate Deall Finder help you go deep on the topics.
[INCLUDE LOGOS OF THE COURSES? AND OF RPM BELOW FOR WAITING LIST?]
And coming in fall 2023, I'll open the doors to an exclusive learning community called Rental Property Mastery, which will include regular group coaching from me for feedback and guidance, a private community of fellow investors for support, and all of my educational products. 
You can join the wait list here. 
Step  3: Freedom
I bet you didn't begin investing JUST to make money.
Instead, you're making money to live a richer LIFE! To have more time to be with friends and family, to take care of your health, to travel, to contribute to your community.
I call this ultimate goal "doing what matters."
And you don't need a massive empire of thousands of properties to get this kind of freedom.
A "small and mighty" real estate empire of low-risk, easy-to-manage rental properties works much better.
You can read my first book Retire Early With Real Estate and my new book The Small and Mighty Real Estate Investor to learn about the full journey.
---